iCrowdNewswire - Oct 18, 2016
The World's First Smart Toybox
Turn cleaning up toys into a FUN game!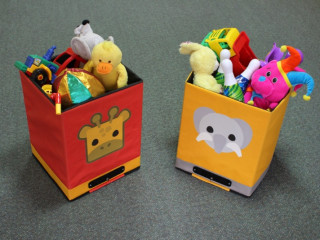 Do your children tidy up toys after playtime? Most parents face the same problem – toys all over the floor, all around the house. This is because picking up toys is boring to kids. But not any more! We've created WiFi connected Smart Toybox that creates a game around toys clean-up and teaches children healthy tidiness habits early in life.
How Smart Toybox Works
Smart Toybox is the first connected toy box that turns cleaning up toys into a fun game.
After the playtime, you can start the clean-up game. The toy box will start singing and calling kids to feed it with toys. When the toy ends up in the box, it will "chew" it or "slurp" it, say "nom nom nom", or play some other funny sound. If the toy box is overturned, it will giggle or scream.
You can use our preset sound theme, or define your own sounds. New sounds are easily recorded, tweaked (change sound effects) and transferred to the toy box using 1-click touch in the Smart Toybox's mobile application. Record your voice, cartoon or "cute-ify" it and send it to the toy box, than watch for your child's reaction. Multi language or language neutral themes are supported!
---
Mobile App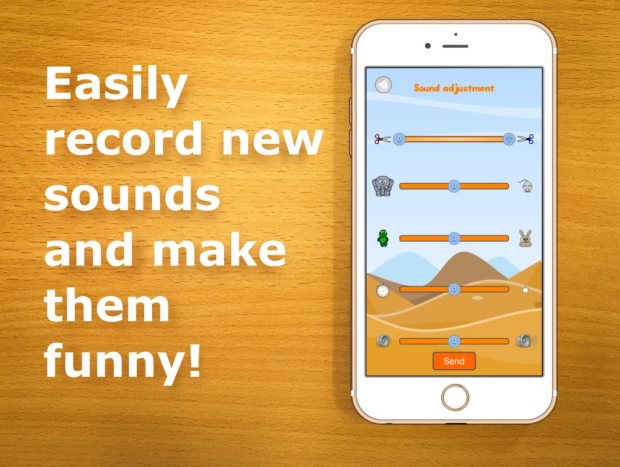 Smart Toybox app (for iOS and Android) extends gameplay to the virtual world and allows kids and parents to be creative using simple touch controls. At the same time, it enhance gameplay with physical box and keep Smart Toybox exciting for a long time. With mobile app, you can:
download and share sounds with friends,
easily record new funny sounds,
1-click to send sounds to Smart Toybox,
fully customize toy box's settings.
---
Stretched Goals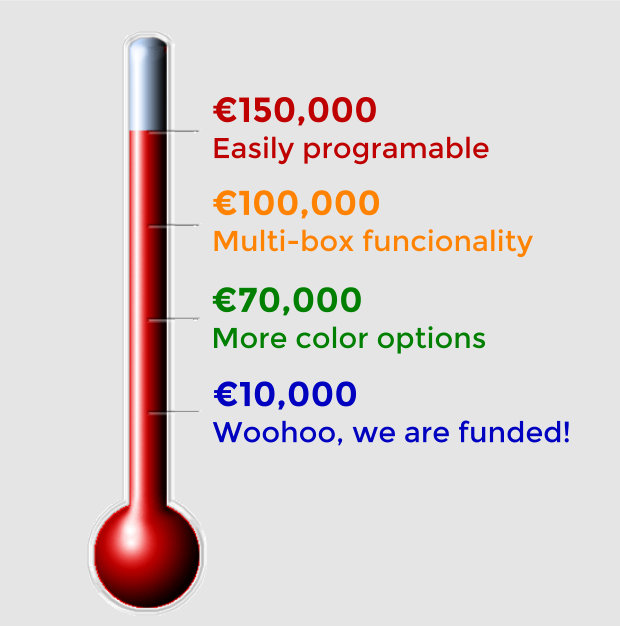 €100,000 – Multibox – Smart Toyboxes work together creating pleasant audio from one "personality" instead of cacophony of individual boxes. Multiple toy boxes can play additional educational and competitive games, such as learning what is left and what is right, throwing the ball and many more, for both single and multiple children.
€150,000 – Create your own game – If we meet this goal, we will upgrade our mobile application with tool to create your own games for Smart Toybox that is fun and easy to use. This way children and even grownups will easily learn core programming concepts, such as logic, building structure, event handling, etc.
---
What do we need money for?
We have created Smart Toybox prototype and demo mobile app, and tested it in all sorts of conditions for hundreds of hours, in kindergartens and in the lab. We've listened to your feedback about features, and integrated them into hardware design for the final product.
Now it's time for the last step – manufacturing – and this is where we need your help. We need to cover costs of tooling, procurement of components and setting up the first production batch.
---
Timeline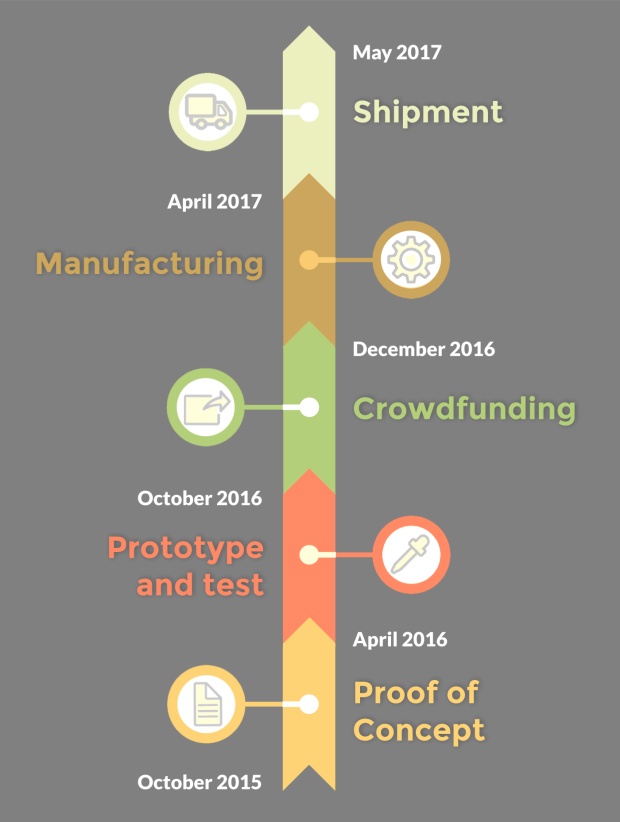 ---
Meet the Team
Our team was founded from top experts in software industry, who lead many successful projects, such as TomTom Bandit Action Camera, Smith Micro's CheckIt Diagnostics and more. You can learn more about our team here.

Nebojša Sumrak, Cofounder & CEO
Dad and creative innovator with 20+ years of experience in SW and management
MSc in IT Management
@nsumrak

Jelena Petra Marković, Cofounder & CTO
SW engineer with 10 years of professional experience
MSc in Mathematics and Computer Science
@gfa_petra

Vladimir Perić, Cofounder & COO
Software engineer with over 12 years of experience
MSc in Structural Engineering
@perovlad
On top of Smart Toybox's full-time team, we partnered with top designers, engineers, and industry experts. If you would like to work with Smart Toybox, contact us at jobs@smarttoybox.com.
---
Specifications
Kid's age group: 1 – 7 years
Toy box: collapsible
Dimensions: 33cm × 33cm × 45cm (13″ x 13″ x 17.5″) *
Power: 4 AA batteries (rechargeable or alkaline)
Hardware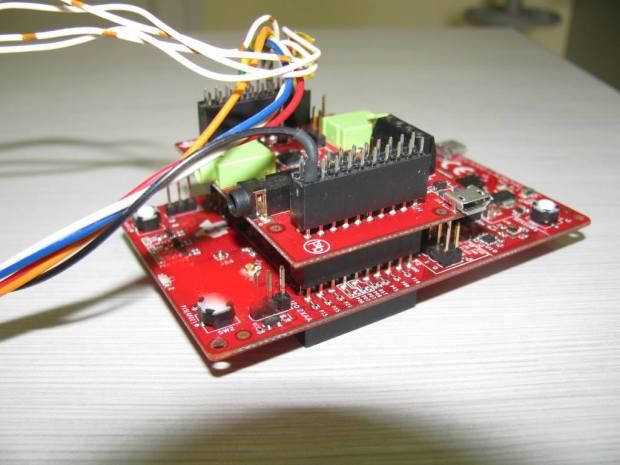 Connectivity: 2.4 GHz WiFi (802.11 b/g/n)
WiFi modes: station, AP, or offline
WiFi Security: depending on the local network settings (WPA2-PSK/AES recommended)
Mobile platforms: iOS, Android
Audio: built-in speaker
Sensors: accelerometer, weight sensors
* might slightly change in manufacturing process
---
Spread our Story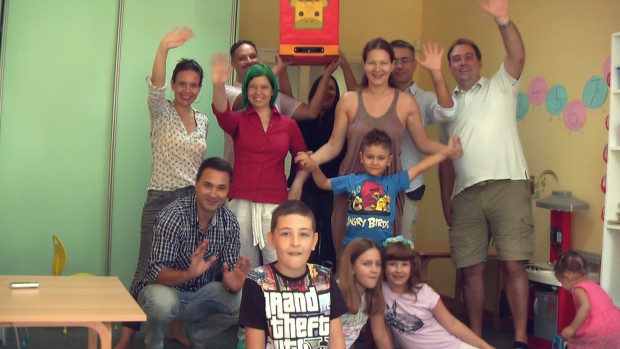 Even if you can't contribute, we ask for your help in raising awareness. We're grateful to you for sharing this on social media with the Indiegogo sharing tools below or emailing the page to someone you feel could benefit from Smart Toybox.
Website: smarttoybox.com
Twitter: twitter.com/smart_toybox
Facebook: facebook.com/smarttoybox