iCrowdNewswire - Oct 16, 2016
Imminent Brewing
Renovating the Northfield Armory Garage and bringing Craft Beer back to our community!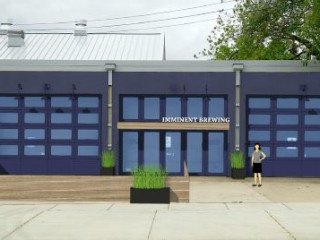 Get your mugs, folks! They're tapping the keg! Imminent Brewing invites you to get involved with your local craft brewery. Join a mug club, buy a sweet t-shirt, and experience craft brewing to help us raise additional funds needed to renovate the old National Guard Armory garage to create a fantastic atmosphere in which you can enjoy delicious brews made with local ingredients. Our goal is to raise $40,000, but if we hit $50,000, everyone who gave $25 or more will receive an additional perk!
* Please see the perks offered to the right. More details on perks below *
* If you'd like to make a monetary donation without receiving a tangible perk, please click the "BACK IT" button above. Your reward for a donation includes our undying gratitude and splendiferous high-fives! *
Captain Obvious says: Yup, we will check IDs when you come to the tap room to enjoy our libations. So, please only purchase items that involve beer (growlers, mug club memberships) if you're over 21 years of age! Otherwise, we appreciate your interest and look forward to serving you when you're 21!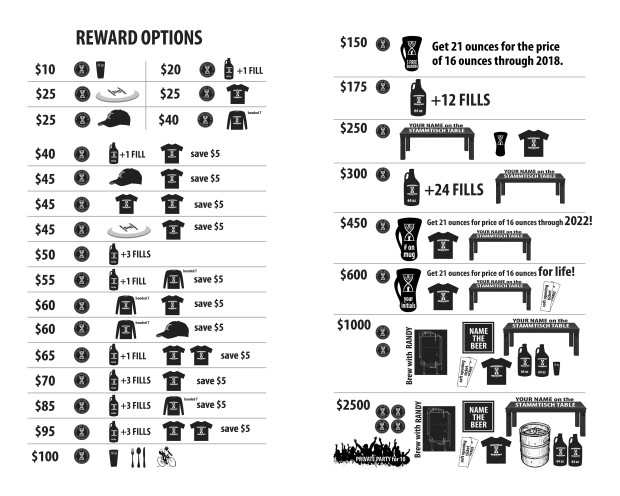 *Thank you so much for considering a contribution! *
About Imminent Brewing
Imminent Brewing is a production brewery and tap room.
Our mission is to provide customers with delicious, fresh, local beers in an environment that fosters community, connection and conversation.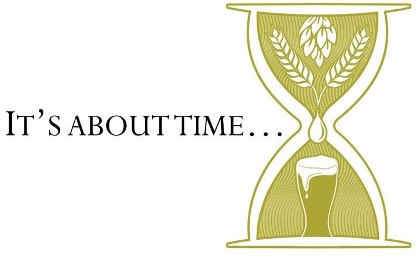 Imminent aims to link our customers to the rich agricultural tradition of Southeastern Minnesota and support the regional economy by using local ingredients and partnering with local farmers, businesses and citizens.
…It's about time we devote to choosing quality local ingredients and crafting beers that bring out the flavors of Southern Minnesota…
An essential function of a local brewery is to care for the community. Imminent is dedicated to sustainability and the health and well-being of our neighborhood. Imminent envisions loyal patrons and curious tourists who appreciate the nuances of craft beer, seek adventure, and engage in the Northfield experience: local arts, food, recreation and hand-crafted beverages.
…It's about time we spend together with friends and family, a delicious fresh beer in hand…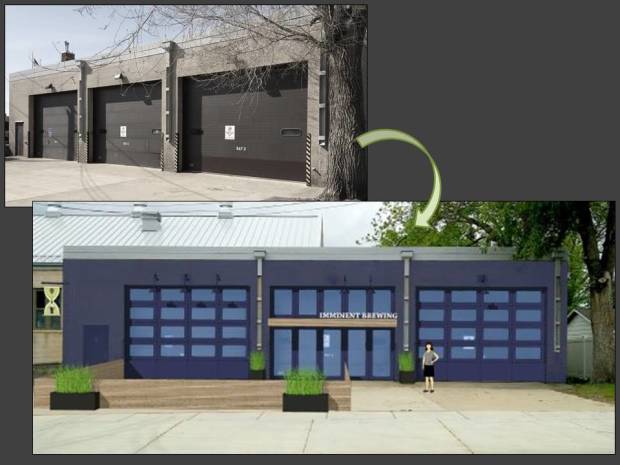 We created this campaign to raise additional funds for turning our garage space into a beautiful tap room in which you can come and enjoy fresh, local beer!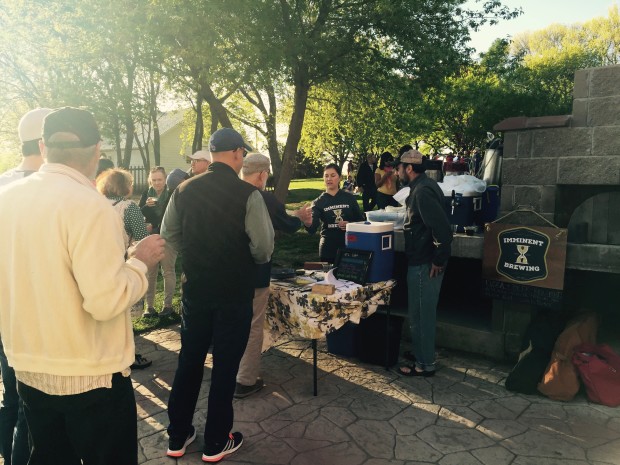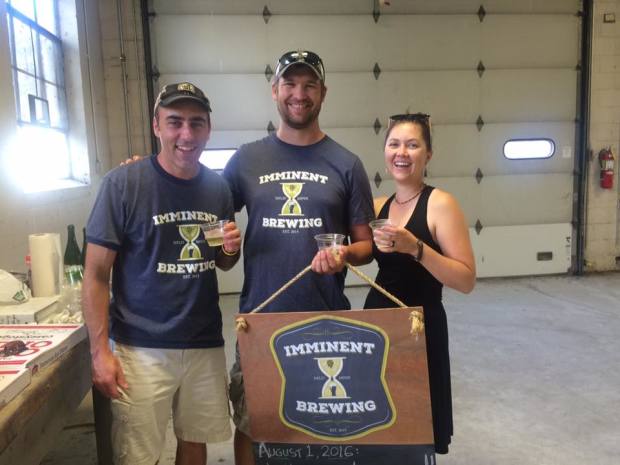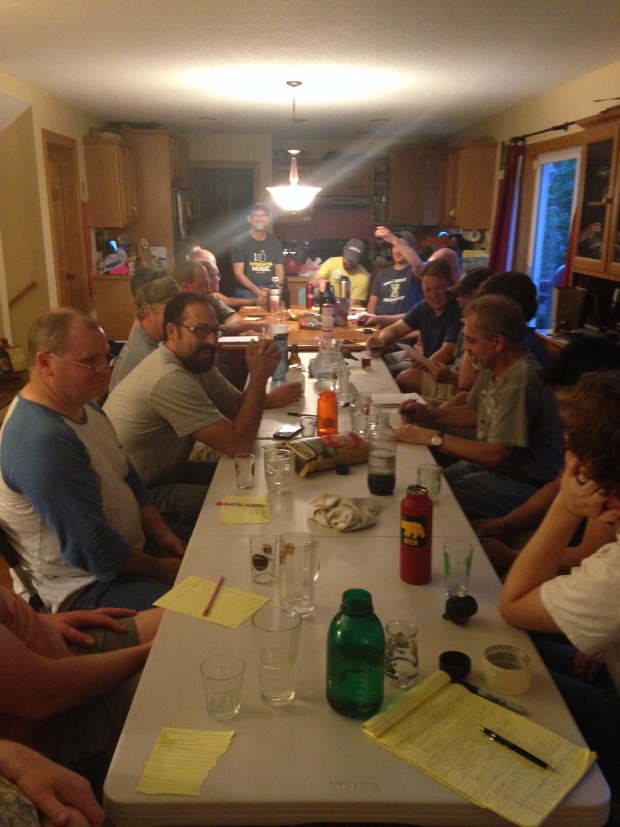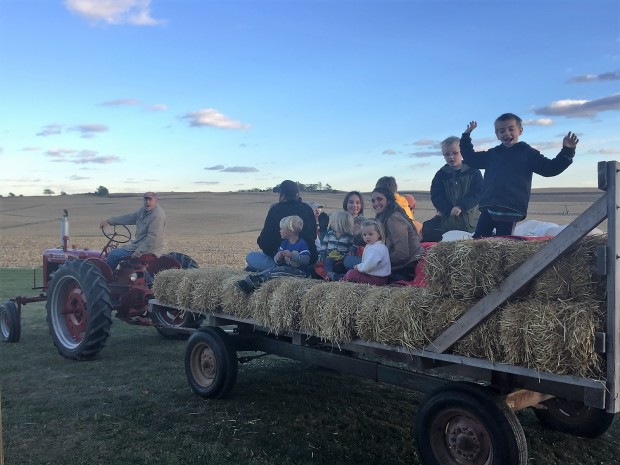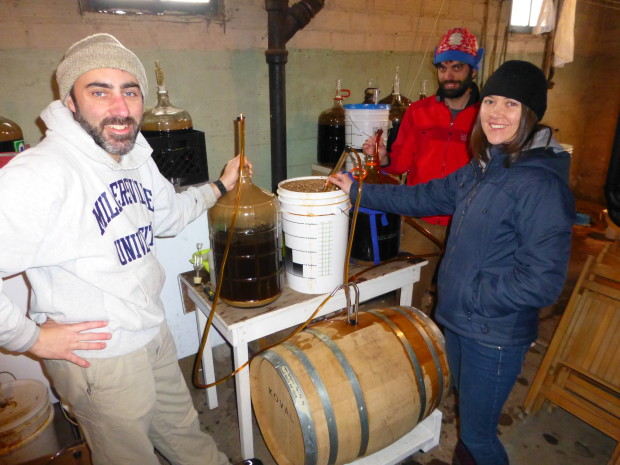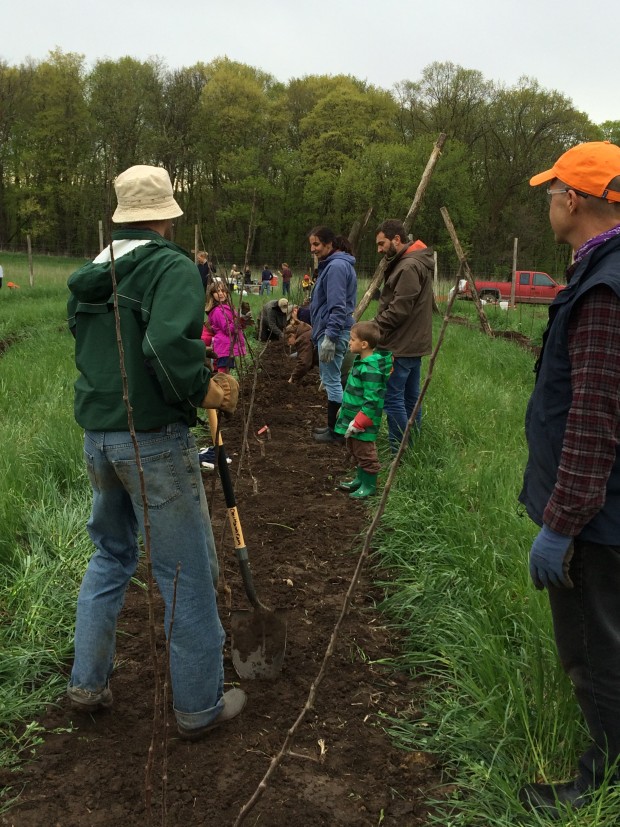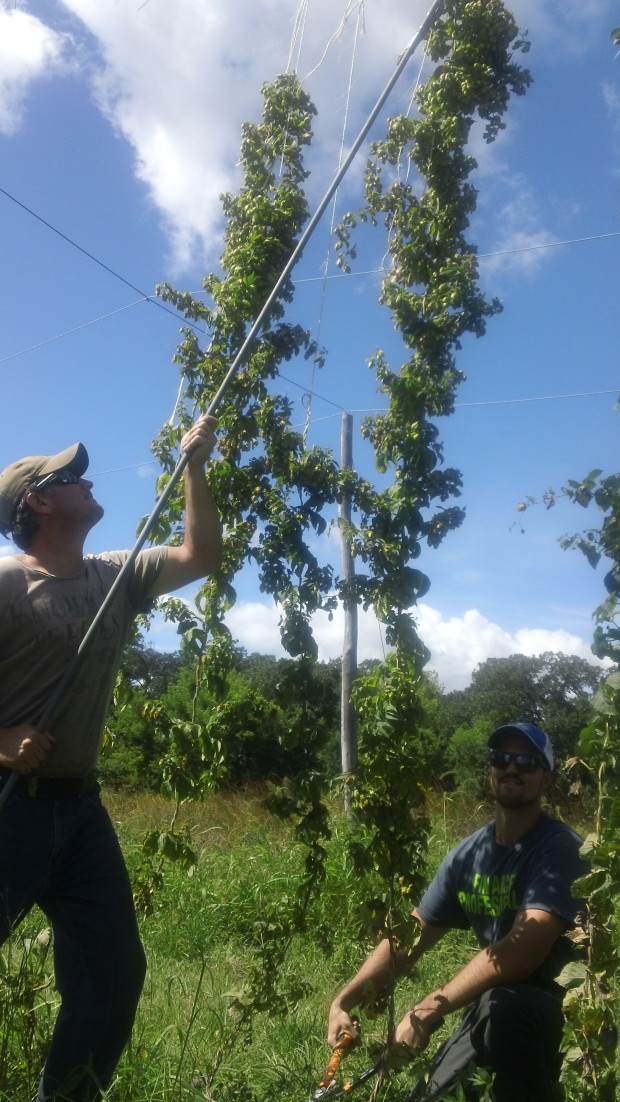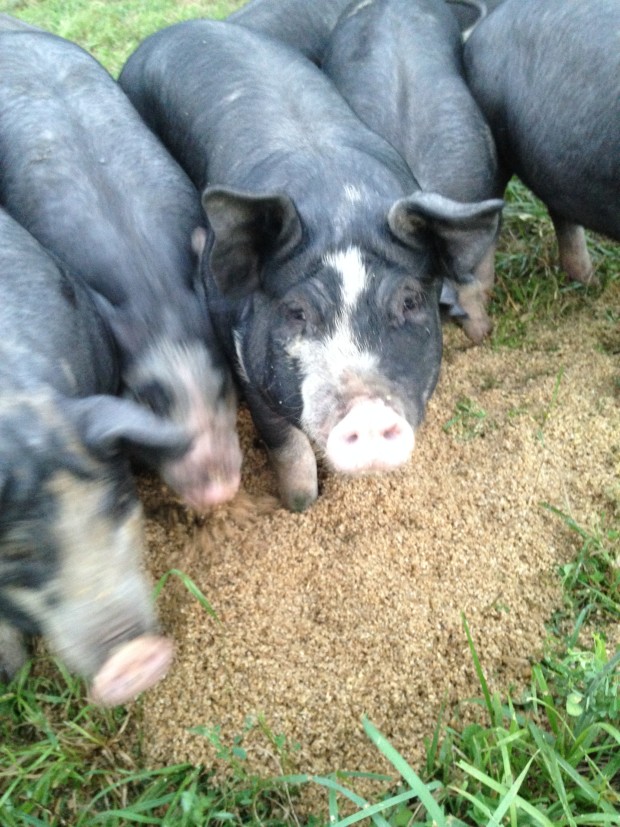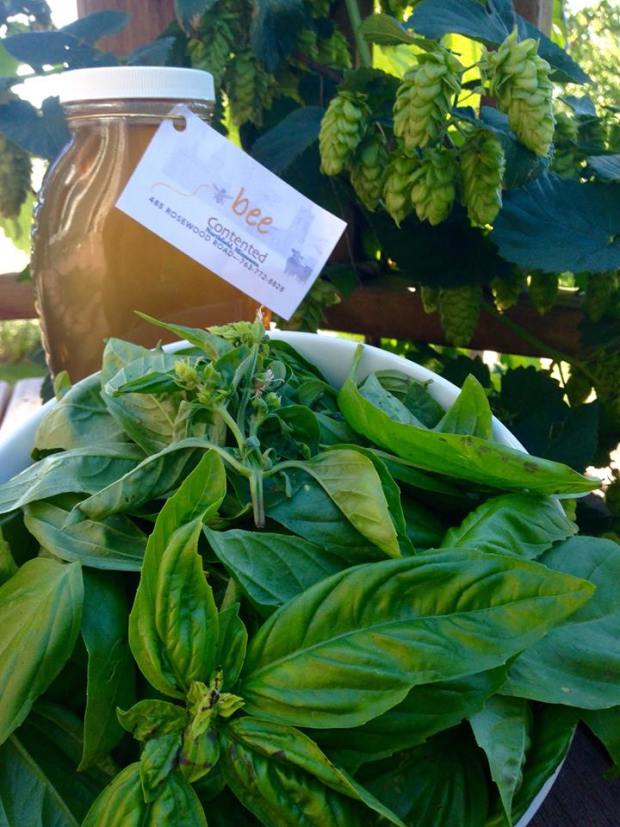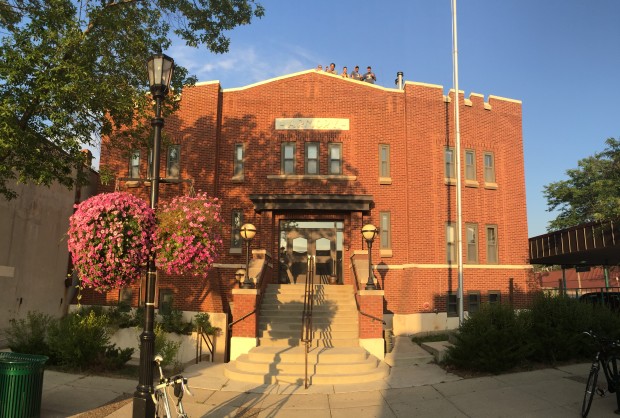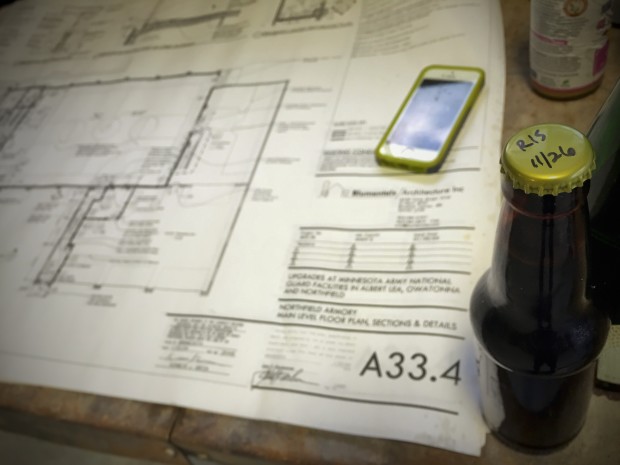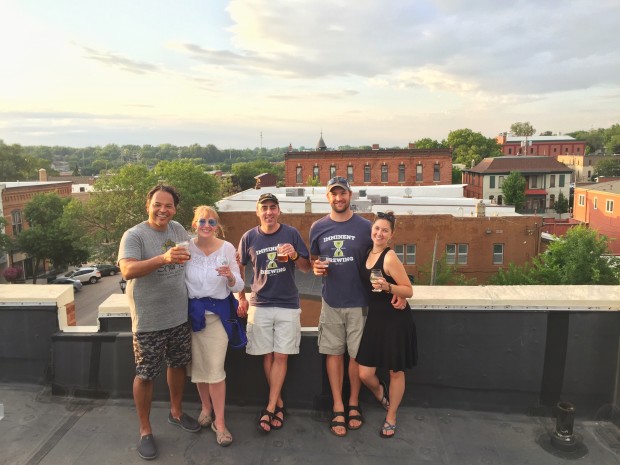 About the Owners

Tonja Larson, a townie who grew up here in Northfield and earned an art degree from St. Olaf College, met Randy Clay, originally from western Pennsylvania, in the Rocky Mountains of Grand Lake, Colorado. Tonja soon convinced Randy to return to Northfield. Shortly after, they were married and began to raise a family. Randy started brewing when Tonja gave him a homebrew kit for their first Christmas in Minnesota. Tonja worked at starting her own graphic design business. Randy began brewing and studying the craft. He later started the Milltown Mashers homebrew club with other local brewers, and in short order began winning medals far and wide for his brilliant brews.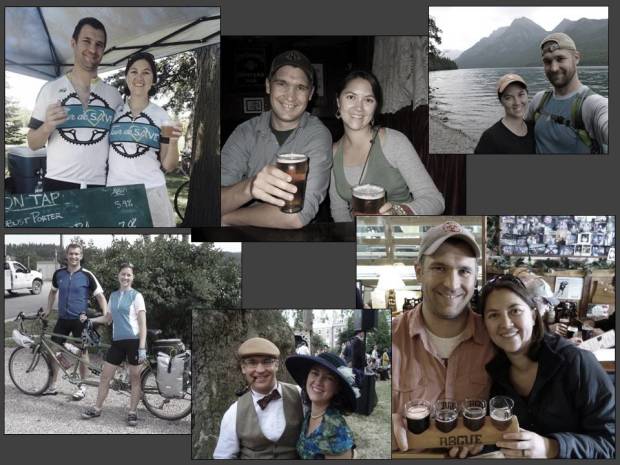 Derek Meyers was born in Spearfish, SD and headed east river for college at South Dakota State University, where he and Laura Cloak met in British Lit class. They reunited in Colorado, Laura's home state, where Derek was attending graduate school in Fort Collins, and realized they were in love with one another and the amazing craft brews in the Centennial State. After living in London and then San Francisco, on various adventures, they decided to settle in close to both of their families in Northfield and were warmly welcomed by a community of bikers, beer-lovers and many others! Derek currently works in sales as a solar consultant while Laura has managed every aspect of starting this business for the past 2 years, from publicity to cash-flow spreadsheets. They have been avid homebrewers for the past 5 years and are eager to open Imminent.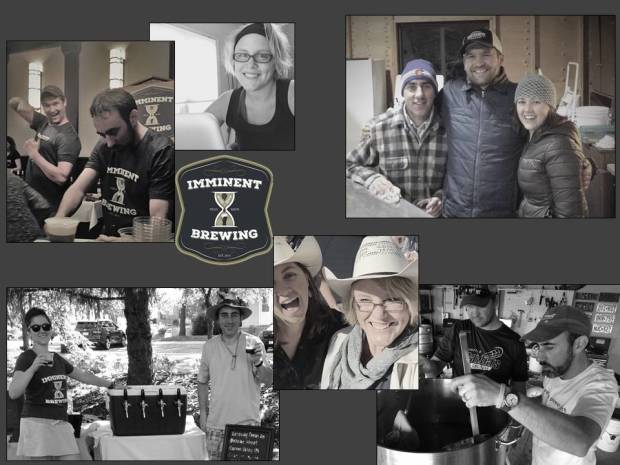 Derek, Laura, Randy and Tonja met at the Milltown Mashers homebrew club in Northfield and soon realized they shared the dream of starting a brewery and brewing delicious, fresh beer for their community. After great deliberation and serious research, they started Imminent Brewing, LLC in 2015 and decided to take the leap from Home-brewers to Pro-Brewers!
Now, nearly two years later, we are closer than ever to realizing our dream and hope that you'll help us get the rest of the way there!
Why We Need Your Help
We have funded the project through several means, including a Small Business Administration loan, a bank loan, and loans through city, county and community resources.
We are also infusing our own cash equity into the business.
We still haven't reached the total amount that we need to make the Imminent dream a reality. With your help, we can make Imminent a truly extraordinary place!
Our campaign goal is set to help with costs of renovating the Armory garage, including:
​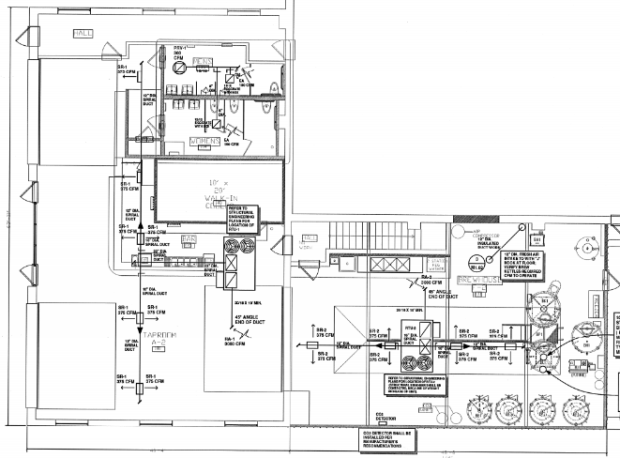 Bringing in new utilities: electrical, gas, water and sewer
Updating the HVAC to create a comfortable tap room
Sealing the concrete floors for high volume use in the brewery/tap room
Creating a functional and beautiful bar and tap room space
Replacing the garage doors with a glass storefront and glass overhead doors.
Adding restroom facilities and bringing the space up to code so it can be a fully functioning, commercial space separate from the rest of the Armory.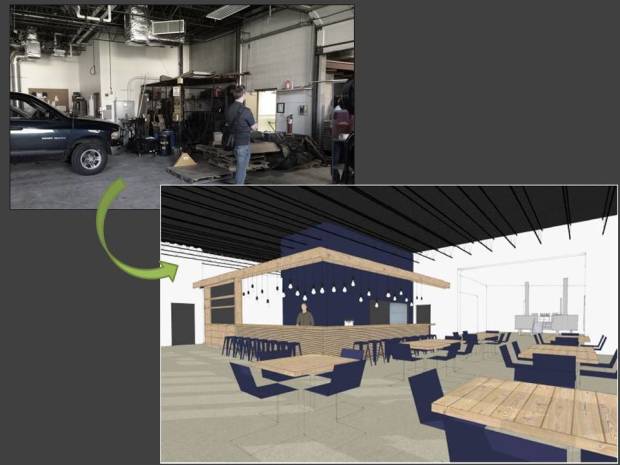 Funds will also help us purchase our brewhouse and other necessary equipment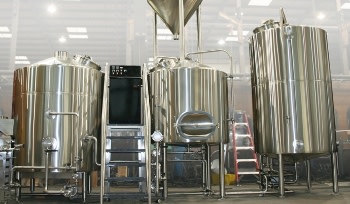 A Beautiful American-made 10-Barrel Brewing System and fermentation vessels manufactured by JVNorthwest in Canby, Oregon
Quality bar equipment from Rapids Foodservice Contract & Design so we can serve you our fresh brews in pints, flights, and growlers and so we can self-distribute kegs to other local bars and restaurants.
Get Involved!
We appreciate your support no matter how much you can give, and we are so grateful for your participation! Gifts at all levels include our undying gratitude, high-fives, and the joy of seeing your friends and neighbors smiling with pints of fresh beer in hand!
Perks Include:
$20 – Growler + a Fill $50 – Growler + 3 Fills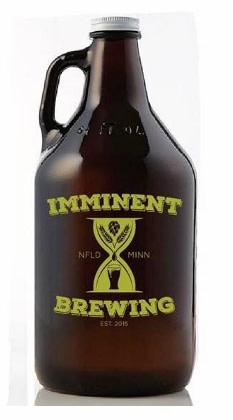 Imminent invites you to enjoy our brews in the comfort of your own home. That way, you can enjoy fresh, local beer anytime of the day or night, and you can do it in your underwear (which is highly discouraged at the tap room). You'll be helping us out by purchasing your growler and a fill (or three) in advance of our opening, and in turn we'll offer you a great deal! This perk entitles you to one 64-ounce glass growler with Imminent's sleek logo and a future fill (or three). Since we aren't allowed to ship beer in the mail (bummer, dude), please plan to come pick up your growler and fill it with your favorite Imminent brew at the tap room when we open in Spring 2017.
Get Decked out in a Spiffy Imminent Hat or T-Shirt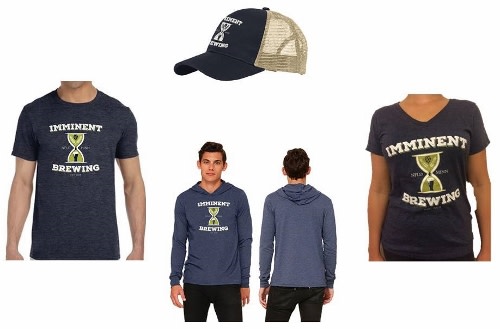 Your wardrobe won't be complete without one of these awesome tees designed with love by owner/designer Tonja Clay. Choose from Mens' short-sleeved tees ($25), Womens V-Cut tees ($25) or Unisex long-sleeved hooded T-Shirt ($40).
Your Name on the Community Table (Stammtisch)
This isn't your initials carved into your 5th grade desk, no, this is damn classy! All four of us have lived in Colorado or the Black Hills at some point and the evergreen trees there have been plagued by the Mountain Pine Beetle. In order to save the rest of the forest, these trees need to be removed, but they're not good for much structurally. However, something remarkable happens when the beetles eat through the trees—they stain the wood with a wonderful blue-grey color. If more people used this wood for decorative purposes, it would create a market for this lumber and an incentive to remove infested trees. Towards that end, all of our tables and our bar top will be made from beetle kill lumber. One table, in particular, will be the community table or "Stammtisch". This is a table for the regulars (which we hope you'll become) but it's also a large table where people are encouraged to sit next to each other and strike up a conversation with someone they don't know. This table will be engraved with the names of everyone who donated $250 or more to our campaign. We'd like it to be a long table…Help us make it longer than we even imagined by adding your name to the Stammtisch!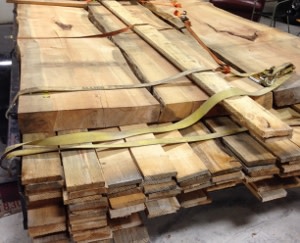 Hey…It's about time for a Beer!
So you like beer, eh? Would you like having more beer!?
Consider joining one our of Mug Clubs:
$150 – Annual Mug Share Membership
Join our annual mug share program to get a 21 oz pour for the price of a pint. It's like getting four beers for the price of three! Plus, you'll look great holding a beautiful ceramic mug from JMPottery and wearing the Imminent T-shirt that comes with this offer. Membership is limited and runs on a calendar year, but if you sign up here, you'll be a member from the day we open until Dec. 31, 2018 with first dibs on renewing.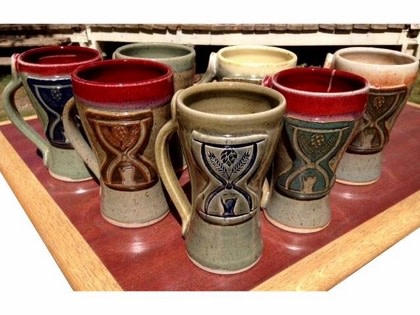 $450 – Five-Year Renewing Mug Club Membership
Not ready to commit to "forever"? Join our "In-Between" Mug Club and get a 21 oz pour for the price of a pint in your very own mug handmade by JM Pottery (it lives at Imminent, but can only be used by YOU). Plus, you'll be a walking advertisement for Imminent in the sweet T-shirt that comes with…and you get the distinction of your name on the Stammtisch since you've displayed your loyal devotion to drinking fresh craft beer for at least 5 years. Sign up on the Indiegogo page now and your membership will start Opening Day in Spring of 2017 and you'll be a member until December 31, 2022.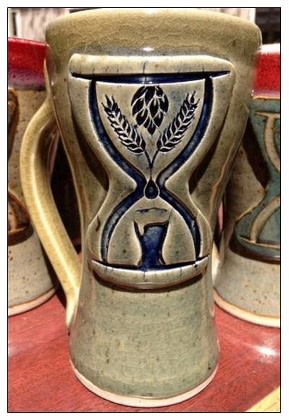 $600 – Infinite Mug Club Membership
This club gets you more beer FOR THE REST OF TIME. Pick this perk and you'll receive extra beer in your very own mug for eons to come. That's right – this perk gets you a 21-ounce pour every time you order a pint. You'll look super foxy wandering the tap room wearing your Imminent tee and toting your ceramic mug handmade by JM pottery. Now, just to clarify, your mug will live at Imminent, but it will have I's only for you (or whatever your initials are). That's right – your mug will include YOUR initials so it will be YOUR mug forever and ever. In addition, we'll toss in a sticker and a t-shirt, and you're invited to our soft opening gala AND we'll print your name on the Stammtisch in appreciation of your commitment to devouring craft beer for all eternity.
Other Ways You Can Help
Help us get the word out about our campaign by posting on Facebook, Twitter or Instagram, sending word via email, or by good-old-fashioned Word-of-Mouth.
There are sharing tools located at the bottom of this page to make it sleek and easy for you to help spread the news.
Also keep your eyes and ears peeled for other upcoming announcements for sampling events, painting parties, and our Grand Opening. Help us spread the word about those events or come lend a hand with building Northfield's first local brewery since Prohibition!
Send us your warmest thoughts and good vibes, thumbs-ups and high-fives – we'll openly receive as much luck, sincere wishes and good karma as people kindly send our way! We also appreciate your honest feedback!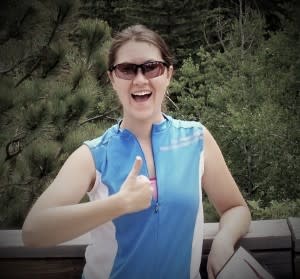 * If you've made it reading this far and you're curious about what the additional perk is for hitting $50,000, here it is: Everyone who donates $25 or more will get their first pint free. We'll send you a ticket in the mail good for one free pint when you visit the brewery.
It's about time…what took so long?
Starting a brewery is decidedly not for the faint of heart! It's been a long and challenging process, and we deeply appreciate the incredible support we've received so far from you, our friends and neighbors.
To help us understand exactly what we're getting into and to prepare for the risks and challenges, we've done a ton of research. We've created spreadsheets, crunched numbers and talked extensively with bankers, business development advisers, attorneys, accountants, business and brewery owners and more. We've taken the sage advice of a LOT of really generous and intelligent people into careful consideration throughout the process since we began talking about it in 2014. We are sincerely grateful for their help and yours!
Additionally, we started talking to our community as early in the process as we could. We deeply appreciate those of you who have sampled our beers, given us your feedback, invited us to your events, and told us what you want for your local brewery.
We've hit some bumps in the road along the way, and there will likely be more to come, but we've overcome each one and know that we are very much on track now to open this Spring. We look forward to seeing you there soon!
…It's about time Northfield had a brewery!
We couldn't do this without you.
We truly appreciate your ongoing support!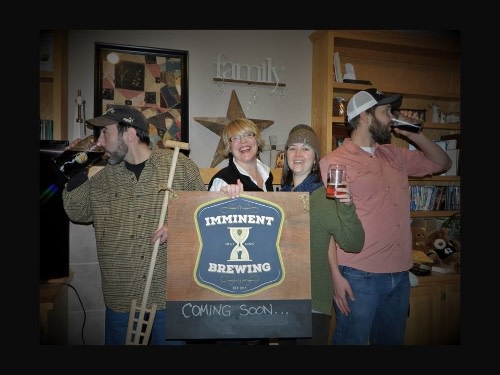 Cheers!