iCrowdNewswire - Oct 13, 2016
PlayGiver :Utilizes Youtube views as a resource
This game is not a waste of time, you can do something that helps someone.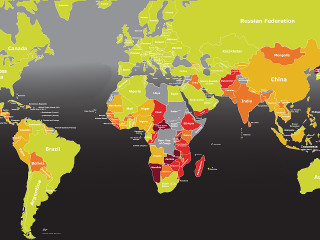 This will be a superfun game that utilizes Youtube views as resource and is linked to real life. You are FRONTIER. First come, First mine!!! This game is not a waste of time, you can do something that helps someone.
About PlayGiver

Gold Mining Frontier!

This is The Mine
Ownership benefit : You receive 0.1% of all the gold players produce in your mine in account experience points.
The ownership of mines will be reset every quarter.
The mines have a record of all the past owners.
Original owners of video contents! Join Playgiver and get verified as original owners. Once you are verified, you can receive 0.1% of all the gold players produce with your contents in account experience points.
Account level up = more hero available
Beta Access Benefit
The Registration Day
An opportunity to first register a URLs of a famous YouTube video with more than 100 million views to your mine and be the first on the mine owners list.

Seize the opportunity to become the first owner of the URL of famous billions videos like Gangnam Style, What Do You Mean and Hello!

Indiegogo Benefit: 6 months of ownership
Achievement Rewards
Get achievement rewards by becoming one of our backers with just $1.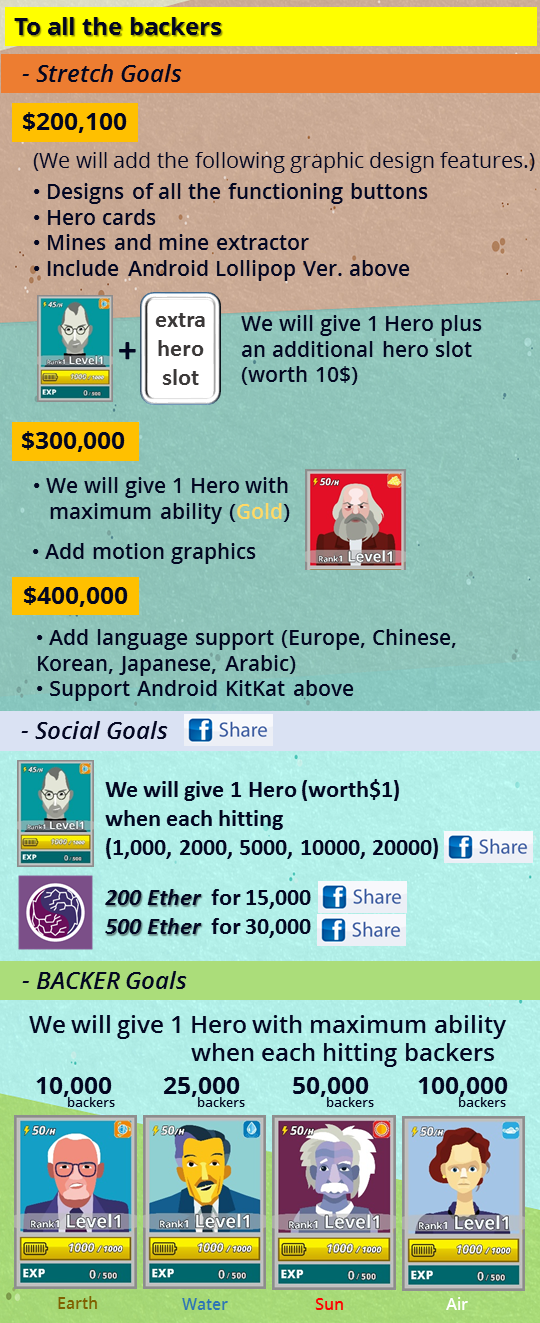 Who we are
With Playgiver: Zero Hunger Edition, we've taken the typical village-building game and upgraded: to a world scale. The point of the game? Build villages around the world, marking different spots on the map to build food banks, water wells, etc. You have the opportunity to work with other players to little by little eliminate world hunger. With the patent we have, these other players will come from America, Europe, China, etc. Think of it as a universal mission: members of different countries coming together to solve a worldwide issue.
A gamer has the option to set up a village anywhere in the world. The darkest regions on the map are the ones that need the most support. When one village is successful, players can branch out and form other villages in other countries. The goal is to eventually defeat world hunger by supplying villages with the means to be self-sufficient.
Our app is innovative in the way a player can earn game money. We have seen YouTube become an industry of its own: people who post videos make a fortune on how many people view their videos. We decided to take the views per video, and convert them into Playgiver gold. Players will copy and paste a link into the app and receive currency for the number of likes the video has.
We're on a mission to end world hunger, and our app is the way to do it. We're officially introducing globally conscious gaming through Playgiver, an app that allows you to virtually end hunger with the chance to make a real difference.
Here's an example:
Right now, the most viewed video on YouTube is "Gangnam Style" by Psy (a bit of a throwback, huh?). The video has over 2.6 billion views. And to make things easy, let's say 1 view is worth 1 cent in Playgiver gold. By entering the link to the video, a player has the potential to make 2.6 billion dollars in Playgiver gold. We are the first app to take views or likes from videos and adapt them into a gaming currency.
Let's talk about how to make villages successful. With the Playgiver currency cashed in by attaching links to different videos, the player can purchase equipment to maintain the village. The products include new grains, pesticides, medicines, etc. They also can contract heroes for the town, which are also used to upgrade buildings. These are the people needed to help the village thrive. They are volunteers or teachers or doctors: each very important to help the community grow. Keep in mind: the places on the map are real places. The need for a medic in Uganda in the game represents a very real need in the world.
How we help
So how does this app actually make a difference? Players can also purchase more gaming gold to further invest in the villages. The player then gets to pick which charity the money they spent will go to. Our goal is to connect your virtual world with the real world. The concept of making a difference works on a multi-dimensional level.
Certified organizations that actually help to make the world a better place have the opportunities to use the game as a platform for their work. Members of these organizations can reach out to other players about their mission, and how they can complete it together. The app ensures that money spent on the game is not being pocketed by the tech world of California, but spread about charities that improve living situations for millions of people.
Our game is also designed to connect people around the world. By giving players a common goal, we have created a space where people of different nationalities, religions, and cultures can come together. The players can share tips on improving villages or work together on real life missions presented by the charities and organizations.
How You Can Help
By contributing to our campaign, you're helping a game with a strong core value hit the app store. The game itself will be free, and we plan to make it accessible worldwide.
More than supporting just an app, you would be supporting our overall mindset of globally conscious gaming. We hope to continue exploring ways to resolve real world problems while gaming. In addition to launching this game on the market, your contribution will help develop a community of conscious gamers who are reminded every day that there's a way they can make a difference.
If this idea is interesting or inspiring to you, please spread the word about this page. We would love to invite as many people as possible into our new world of global conscious gaming.
Heroes & Properties

Hire new hero (random ability)
Ability ; Recharge rate of work power
Select properties
and then select hero
Our Schedule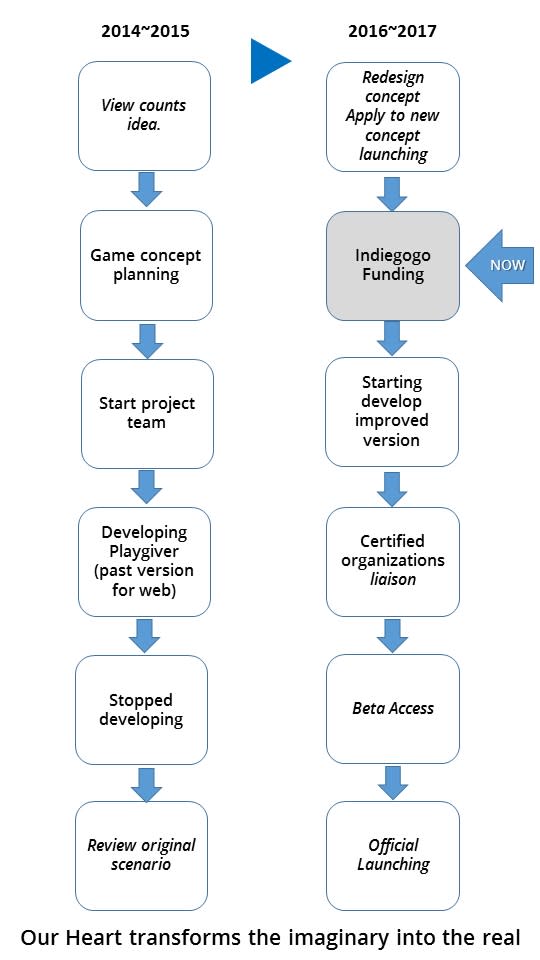 Risks & Challenges
– Updates of our project will be posted on playgiver.com
Currently, we are developing an IOS version and we have completed an app UI design. The application is not complete yet because we had to revise our development plans and change the design completely but you can still produce resources and level-up your characters completing quests online. We are planning to launch this application officially in December 2017 but since the development planning is complete, the development process will be shortened more than we initially expected. We will try our best to begin the service after launching the BETA Accees in Jul 2017 and also update the UI of the web version so you can fully experience the game after closing the funding.