iCrowdNewswire - Oct 11, 2016
The Werewolf Diaries – Web Series
A 13 episode webseries about werewolves and political revolution.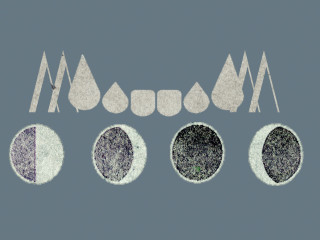 The Werewolf Diaries is a vlog style webseries about a young werewolf caught in the middle of world wide political turmoil. New and Improved, the series is making the transition from something I shot on an iPhone 4, to a full scale production. 13 episodes long, The Werewolf Diaries is a unique insight into the views of war and prejudice from someone caught in the cross fire. Our Indiegogo is hoping to raise $1200 for production costs.
The Werewolf Diaries – Web Series
Hi! My name is Amy Burzak and I'm one of the founding members of the Delayed Reactions channel on YouTube. While our channel deals more with sketch comedy, one of my main goals as a writer is to create modern fantasy stories that deal with real world issues. I'm excited with how The Werewolf Diaries deals with everything from small town prejudice to global scale war and revolution.
This Indiegogo is to raise the funds to create a SAG New-Media web series. That means this is a professional film project. We will be hiring professional actors and filmmakers, renting equipment and film space, getting permits, and editing everything together at the end! It's a long collaborative process but, as they say in the business, time is money! We've managed to make this as low of a budget as possible, but we still need help putting it together.
What You Get
We need money for film expenses, but the rewards we have for you are pretty stinking awesome!
We have a couple of pledge perks that you may enjoy from a personalized thank you to a photoshoped version of yourself as a werewolf!
[NOTE: there's a typo in one of the perks. The Executive Producer Early Access is for $50, but in the description it says $60. We are unable to edit it at this time. It is for (and supposed to be) $50, so we're all good. Just in case there's any confusion.]
But most importantly, once everything is filmed and edited, you will get to view an amazing mini-series.
If we don't reach our goal, all funds will still go into backing this project, we will just try to raise money in other ways locally to supplement the budget.
Other Ways You Can Help
If you can't contribute, that is OK. Trust me, I understand what it feels like to not be able to contribute. However, we still need your help.
You can pass the word around about this project or PRE SUBSCRIBE to our YouTube channel. Having subscribers, even if you don't use YouTube regularly, can impact the success of this series a lot. We hope to see you there!