iCrowdNewswire - Oct 11, 2016
Vegan Xpress International Fast Food Favorites
Help us in the expansion of southern Israel's first ever vegan fast food restaurant!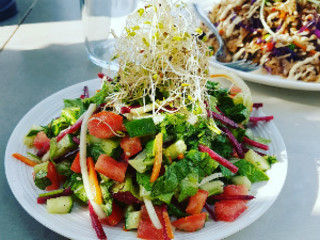 Vegan Xpress is bringing the concept of healthier eating to a small city that embraces the expression of freedom via health & nature. We offer our community and customers both near and far an experience that you will never forget by indulging in a menu design based upon international fast foods and turning them into a healthier vegan alternative. Our goal is to correct & awaken peoples concept about vegan food and to help people realize that your health is your wealth!
Short Summary
My husband and I have been blessed with a spot that will allow us to introduce a grand innovation: international vegan fast food. It's called Vegan Xpress, and the purpose is to show people that vegan food and fast food need not be mutually exclusive categories. At Vegan Xpress, we serve only the finest vegan dishes, and we do so as quickly and conveniently as possible, making it easier for people to stick to their diets and stay healthy and responsible.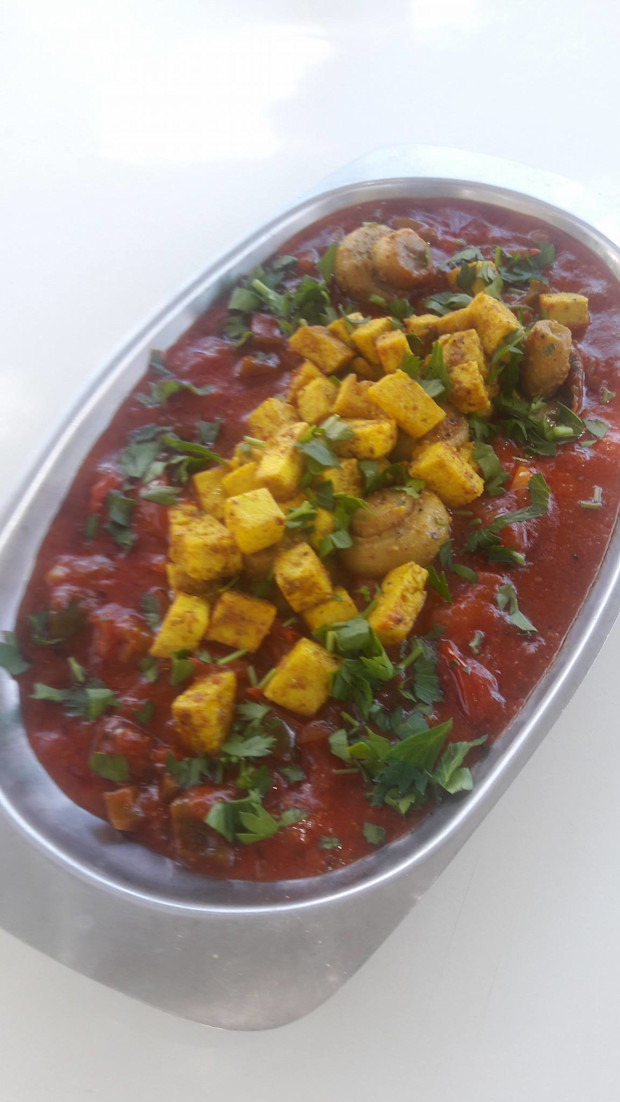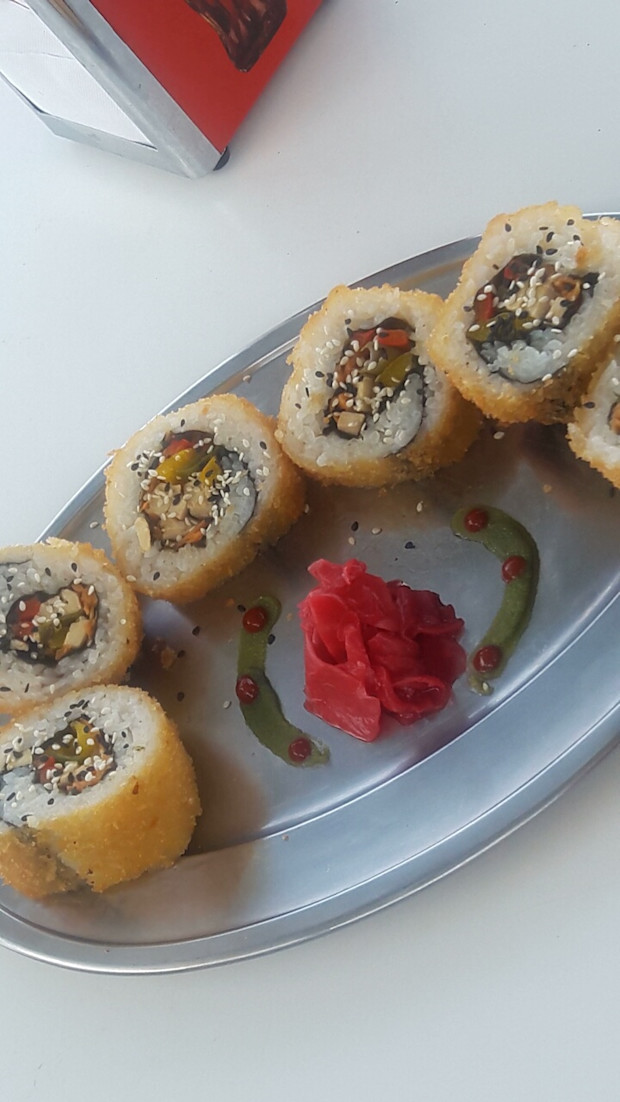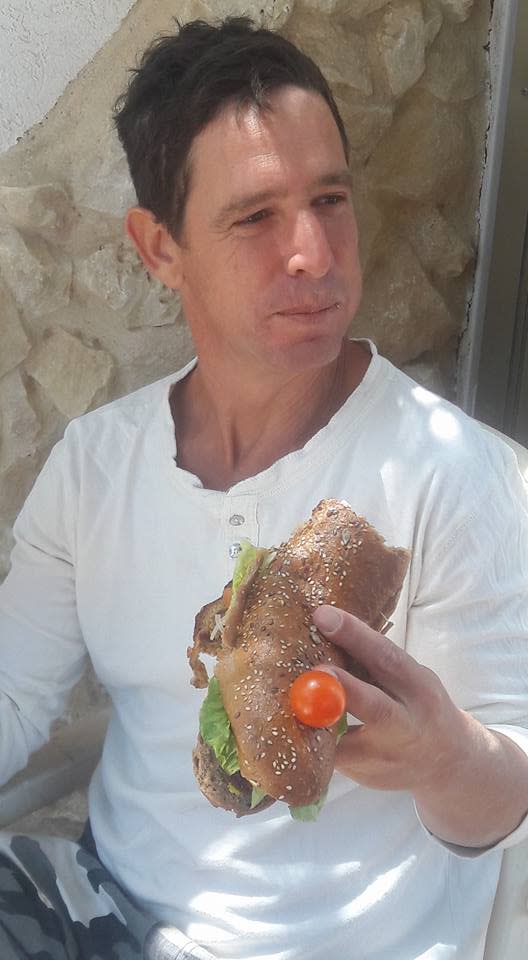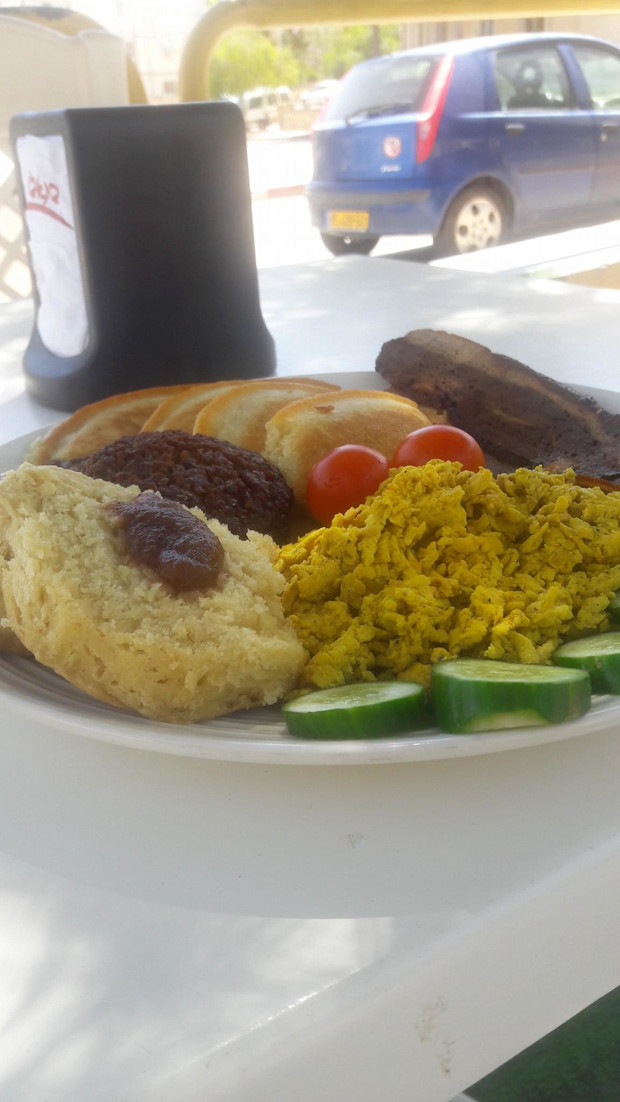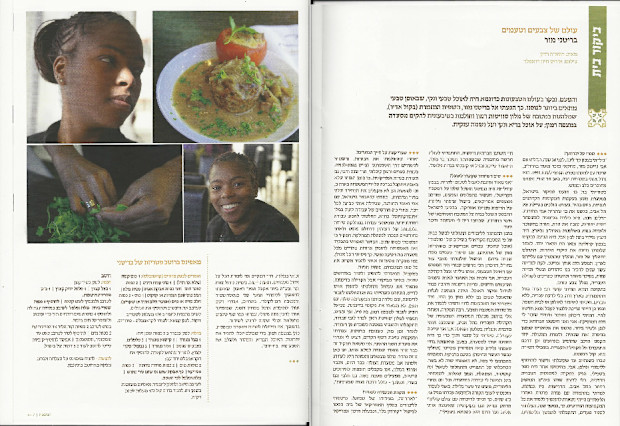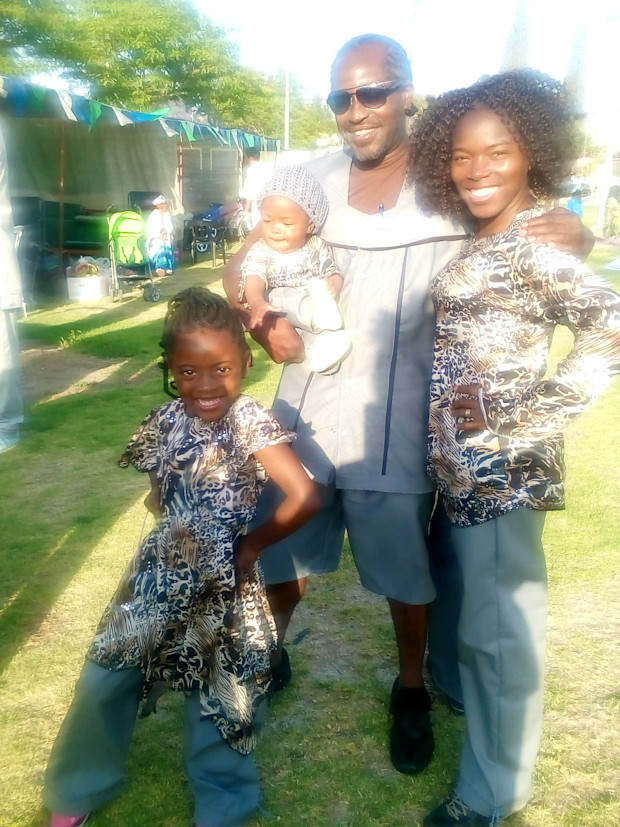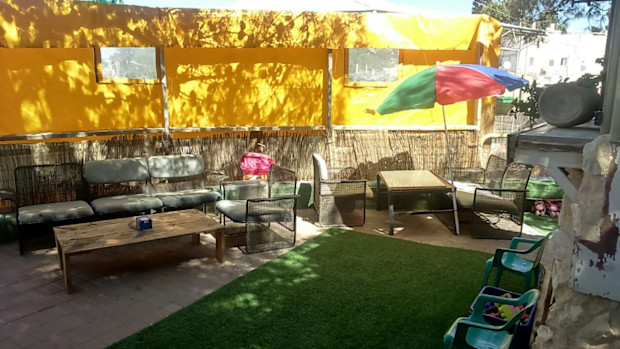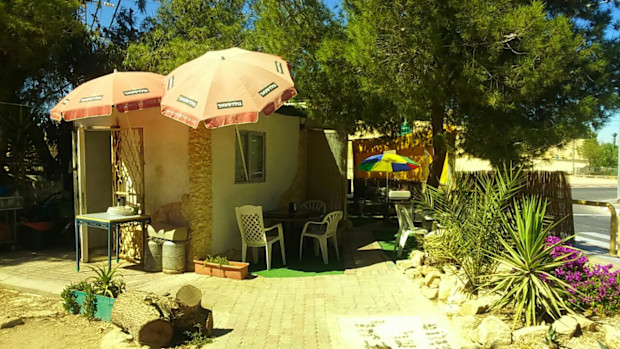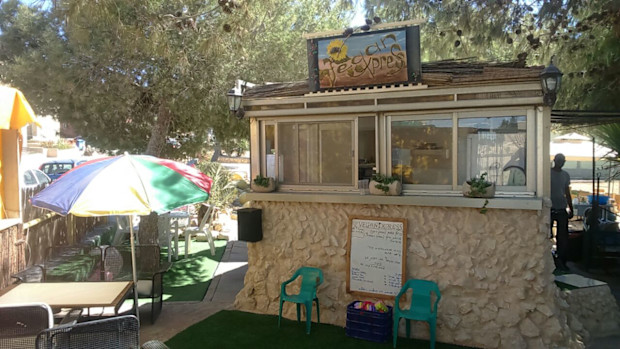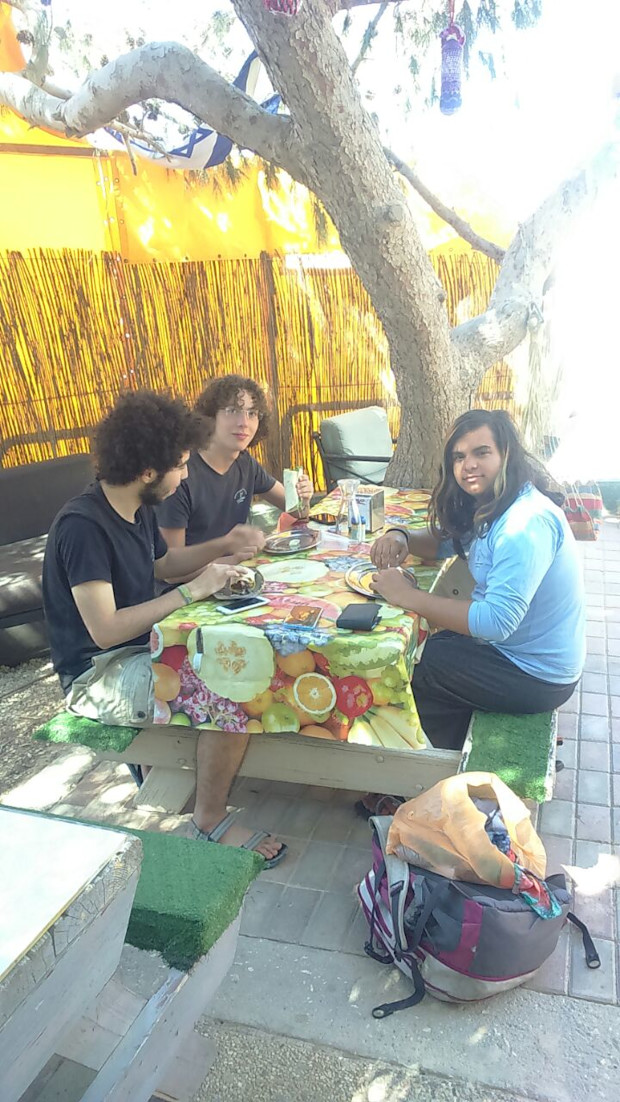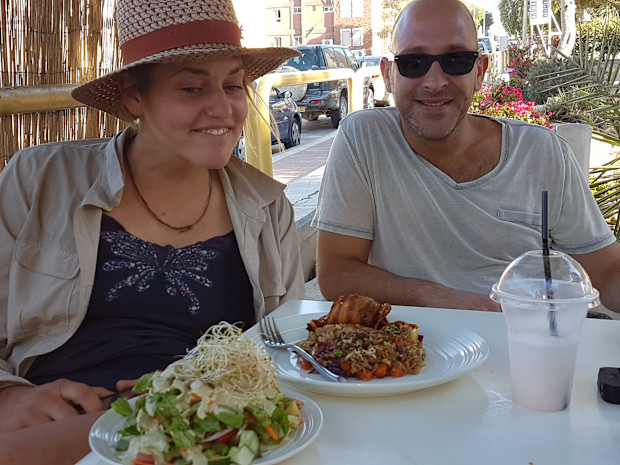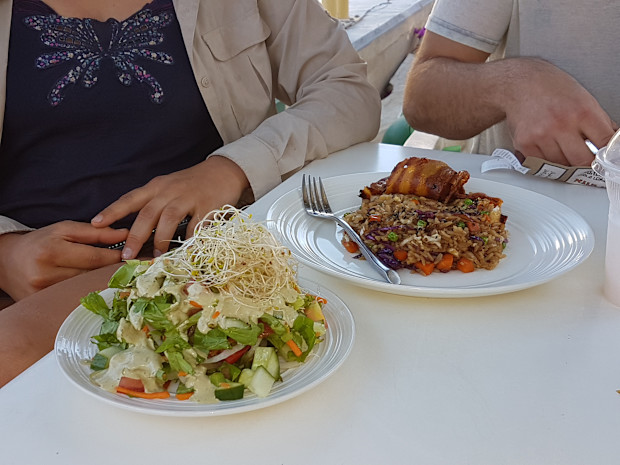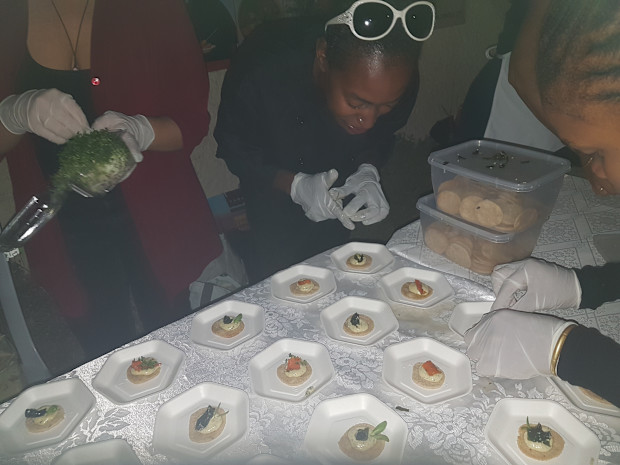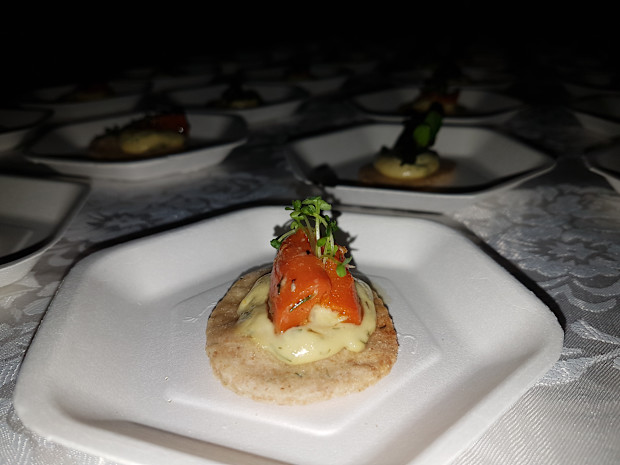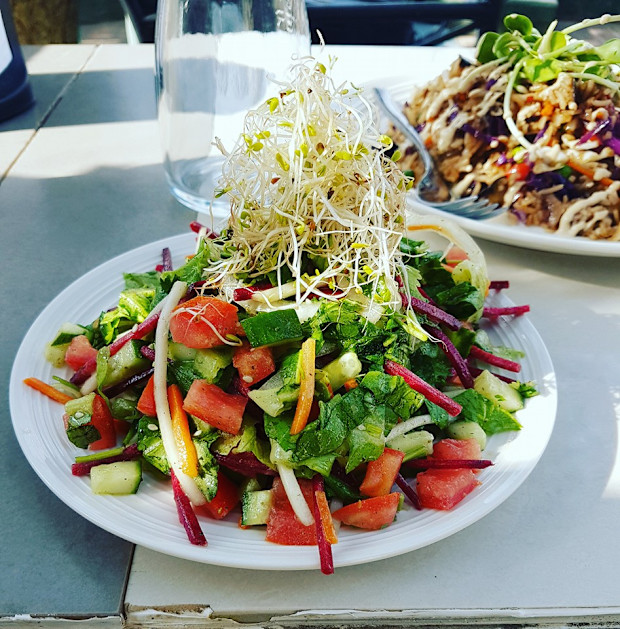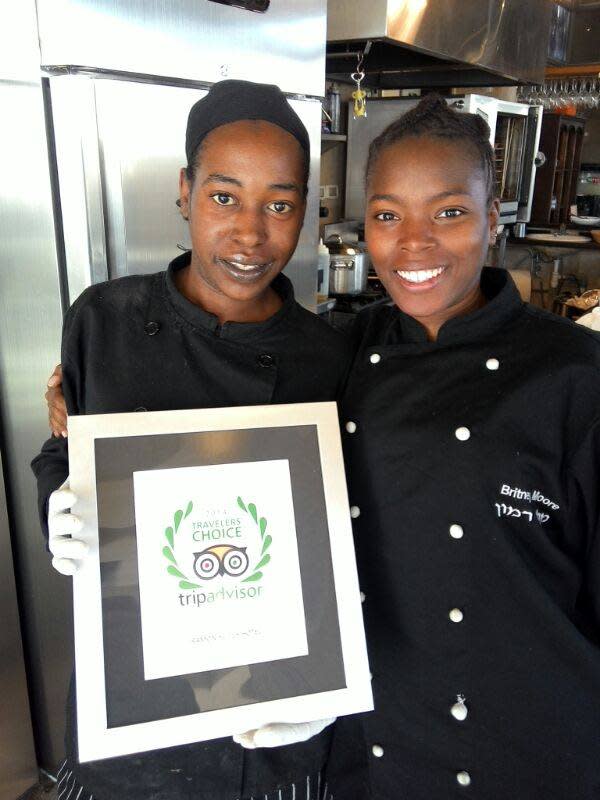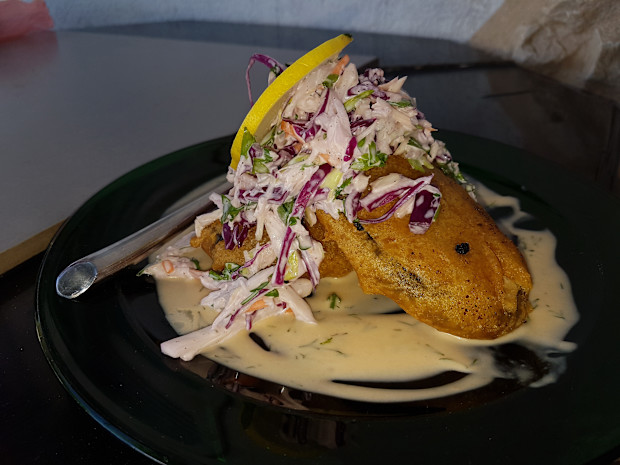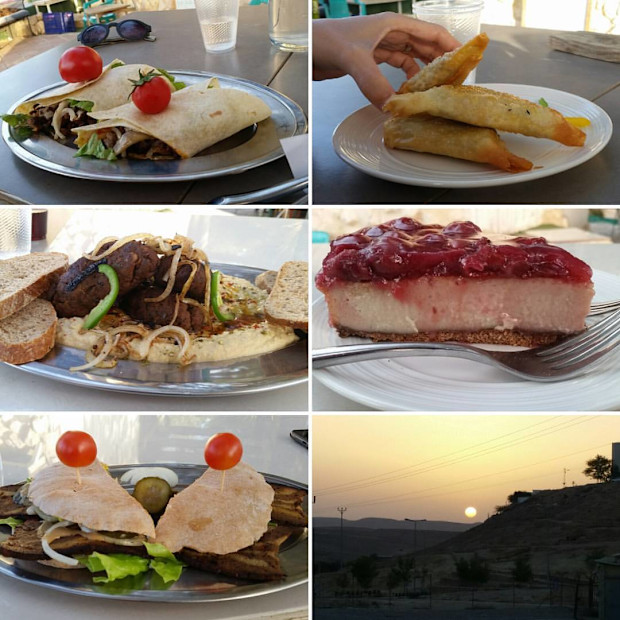 In addition to serving food, we also feature in-house entertainment (every other Thursday) by showcasing local talents within our community, which also includes my own singing. Singing is a long-time profession of mine, something that I love to do and still do quit often, and it would be my honor to share this gift of mine with all of my customers. In addition to the restaurant Vegan Xpress offers catering services and cooking workshops. This in return gives people the basic knowledge, tools, and skills to help them create their very own favorite plant based meals.
Veganism is a concept that is here to stay in Israel. The number of vegans within the country is staggering, and the youngest generations are statistically much more likely to be vegan than ever before. Vegan Xpress is a place where not only vegans, but also people of all diversity, can get away from the tension that is often a part of life in Israel and break some proverbial bread together.
I believe in this concept. I know that there is a market for it here in Mitzpe Ramon, and I want to serve that market. On top of that, this restaurant will make it possible for my husband and I to provide for our family. Vegan Xpress is a restaurant for the people of Mitzpe Ramon, yes, but it is also for anyone looking for a unique experience through taste & service while embracing the nature around you.
A Little Bit About Chef Britney Monique
Originally from Raleigh, North Carolina, she relocated to Israel with her dad about twenty years ago. Today her home is in Mitzpe Ramon (southern), Israel, a place known as much for its beauty as it is for its pleasant atmosphere and wonderful people.
Married of seven years, and has a step-son serving in the army, and two beautiful daughters.
Last February, Britney graduated from Le Cordon Blue School of Culinary Arts, earning her Bachelor of Arts in Culinary Management.
For almost four years prior to that, she worked as the Head Chef and Restaurant Manager at Ramon Smart Hotels in Mitzpe Ramon. She enjoyed that position greatly, and it was only in order to start her own business that she ever stopped working there.
Britney's specialty when it comes to the kitchen is vegan cuisine. The inspiration stems from marrying her husband who has been vegan all his life. Knowing this forced her to create dishes/ food alternatives that she had once loved to eat into something more healthier that even her husband could enjoy. She has learned a lot over the years, but time and again, Britney has been drawn back to this one area of cooking, this area in which she excels and this area in which she takes great pride. In vegan cuisine, the ingredients are limitless and the possibilities remain endless. She states "I get excited to step into the kitchen every day, knowing that I am using my creativity for the benefit of others and doing so in a healthy and positive manner".
What We Need & What You Get
Winter is coming and because of how are restaurant is set-up (seating arrangements are out side and exposed to nature and the elements) it will make it impossible for people to enjoy their dinning experience, for it gets brutally cold with the winds coming from the Ramon crater "Makhtesh" during the winter months. Closing is not an option, but expansion and renovation of the area is, but it comes with a hefty cost that has put my family at a temporary financial stand still.
We always look to elevate our level of service by supplying our customers with the best. A portion of our menu is based upon an oil free concept but we want to take it a step further by incorporating dishes that are gluten free, and also present uncooked "raw" dishes as well. In order to do so special equipment and ingredients would need to be purchased and in a couple of instances imported into the country.
Giving our name "Vegan Xpress" we strive to serve our customers as quick as possible. Being that my husband and I are the only ones handling taking orders, making the foods/drinks, serving, and cleaning, at some point that quick service ends up being a much longer wait than expected. We wanted to first hire a chef that could help me push the food out much quicker and help in the creation/elevation of healthier dishes to provide for our customers. We found the perfect person for the job! Meenkah Fowler single mother of three is also vegan and already knows how to work with me (she was my sous chef at Ramon Smart Hotel for 2 years) and working under pressure is her specialty. I promised her that if I ever opened my own restaurant that she had to be on my team but I also wanted to make sure that she would be paid accordingly so financially it wouldn't become a burden on her as she takes care of her 3 young boys. A portion of these funds will be going to a couple months salary for this amazing young woman that I know will help me succeed in this business. By adding more members to our team ensures that we can keep up with supply and demand meaning we will be able to extend work days and hours!
We are ready to move forward with our restaurant immediately, but we need your help. I am turning to you in order to raise $55,000. This start-up capital is going to cover the costs of renovation, help us buy much needed equipment/ingredients, marketing, salary coverage for hiring greatly need staff, and operating Vegan Xpress in general, making the vegan lifestyle more sustainable, comfortable and enjoyable for Mitzpe Ramon at least!
Here is a list as to where the money raised will help go towards:
Meat/Cheese Slicer: $1080 for slicing our signature meat/cheese alternatives ultra thin
Wood-Fired oven: $2000 for baking pizzas
Industrial Food Processor: $1500
Industrial blender: $1300
Industrial Air Fryer: $2700
Tortilla Press/Maker $89.99 (for making gluten free flatbreads)
Refrigeration $2,500
Back-up Generator $2700 (we live in the middle of nowhere and when winter hits it tends to wipe out the electricity).
Deep Freezers $2,500
Industrial Post & Pans and serving plates/utensils $2500(for catering up to 100 people)
Website design and marketing $350
Salary coverage for staff member (for first 6 months) $6400
Food Truck: $15550 (importation) to be used to serve neighboring kibbutzs twice a week (again there is no vegan restaurant within a 70 km/43 miles radius)
Expansion/Renovation/$13830 (also includes fees associated with expansion via the "city hall" municipality standards)
In return for your support here are some awesome perks you will receive:
*Everyone that donates name will be carved on a handmade wooden plank that will be placed on our wall for all to see.
$20
Social Media Recognition (from donations of $1 to $20) & a personal email saying thank you!
$30
Vegan Xpress Discount (from $21 to $49)
A 15% discount off first order at Vegan Xpress + social media recognition
$50
Free Lunch Xpress (from donation of $50 to $100)
Free Sandwich of your choice, fries, Salad, and fruit smoothie + Social Media Recognition
$100
Vegan Xpress's Signature Cashew Cheesecake (serves 8 people)
Free signature cheesecake with topping of your choice + Social Media Recognition + 15% discount off first order.
$200
Vegan Xpress's Signature Bacon-less
Free Vegan Xpress Signature Slab "homemade vegan bacon" sliced to perfection, which you can cook within the comfort of your home + Social Media Recognition + 15% discount off first order.
$500
Vegan Xpress One-on-One Training
Enjoy 7 private cooking classes that are sure to help you prepare awesome vegan meals that you and your family can enjoy! + social media recognition+ 15% discount off first order
$1000
Vegan Xpress Private Diner for 4
Private dinner for up to 4 people + + social media recognition+ 15% discount off first order + free Xpress cheesecake
$5000
Vegan Xpress Catering Event
A catered event of up to 40 people & social media recognition!!!!!!
The Impact
Fortunately for the cities in both central and Northern Israel the high demand for vegan alternative menus can be found just minutes a part from each other. That leisure dwindles quickly the further south you travel, and by the time you reach Mitzpe Ramon it's little to non-existence.
Mitzpe Ramon is a tourist city thanks to the crater, meaning we can now provide vegan meals for the hundreds of thousands of tourist that pass by our town on a daily bases. We are the only "all vegan" establishment within a 70-km/43 miles radius!
I have over 10 + years of experience in the culinary industry and with that experience I want to provide healthy and tasty options on a universal level.
Risks & Challenges
Of course, starting and being able to manage & maintain a restaurant is risky business and challenging, but by being able to provide for our community and tourist from all over, our goal is undoubtedly achievable. We did not wait for this campaign to start to begin our dream of Vegan Xpress. We have used all of what savings we have been blessed with to jumpstart this project and get to the point we are at now. With prior years of experience within the food industry we have the tenacity to do what it takes to ensure that our customers continue to receive nothing less than simply the best here at Vegan Xpress!
If we don't reach our monetary goal by the end of this campaign, we will purchase what we can with the funds we raise on a priority basis. And of course, we will continue to work hard to save for the rest so we can actualize our full dream for Vegan Xpress.
Other Ways You Can Help
We know that everyone can't afford to donate monetarily, but hopefully after reading and learning about our campaign it will leave you inspired. We ask that you share our IndieGogo campaign through any social media outlets — but especially those that allow you to link back to this page!
You can find us on social media here:
Facebook: https://www.facebook.com/veganxpress777/
Instagram: https://www.instagram.com/veganxpress777/
Twitter: https://twitter.com/beautifulsong77
Thank you to all whom have helped us and will help us make the dream of Vegan Xpress an unbelievable tangible reality!