iCrowdNewswire - Oct 11, 2016
The Underbelly: Changing Breast Cancer Narratives
The Underbelly, an online mag – funding breast cancer writers and metastatic research.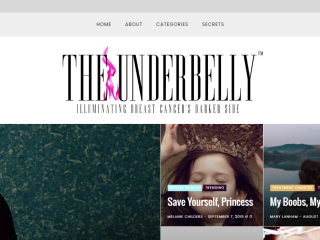 Started by three friends with breast cancer, The Underbelly is an online magazine highlighting the realities of life during and after breast cancer. We're challenging expectations while embracing and giving voice to our authentic and vulnerable experiences. By supporting us, you'll help us pay our writers, also survivors, while funding research for metastatic breast cancer – the kind that kills, and advocacy. No one prepares us to survive. We're here to help women find their way.
Short Summary
We are 3 friends diagnosed with breast cancer, who are tired of the "she beat cancer and lived happily ever after" narrative.
The Underbelly is creating a community that is challenging expectations, while embracing and giving voice to the authentic, vulnerable realities of life during and after breast cancer. We are uncovering the harsh truths of the things we didn't expect – how our bodies, relationships, friendships, finances, and mental health changed in ways no one prepared us for. We are having frank conversations about these issues and more, so that other patients going through breast cancer have a safe landing place. A place to feel at home – understood, connected, part of something larger. A place where they can learn about the issues they might face that no one else can prepare them for.
No one prepares us to survive. We're here to help others find their way.
The Team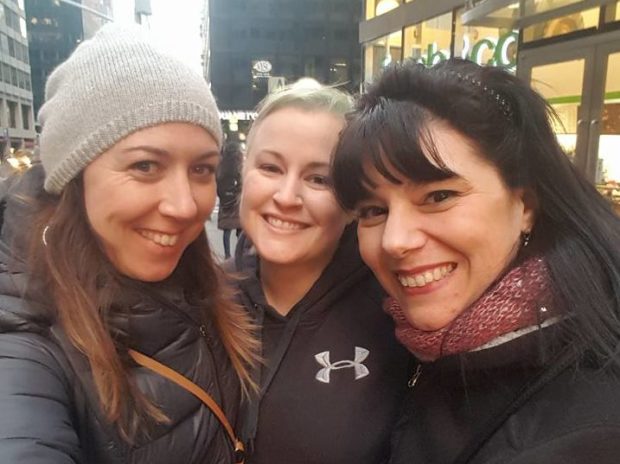 (left to right – Melissa, Melanie, & Susan)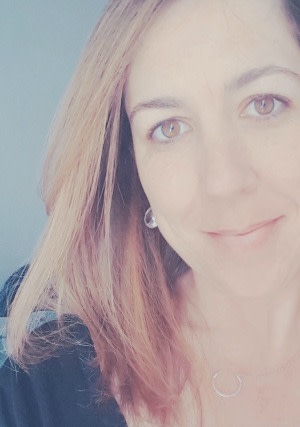 Melissa McAllister – Melissa is committed to cultivating human connection through the power of words and images. After her diagnosis in 2013 she launched Brave Girl Boxes to deliver courage to newly diagnosed people and later in 2015 she lent her talents to the groundbreaking activist group, MET UP. You can find her sharing her message and connecting with the world at Bravery Grace and Badassery and her beautiful work can be found at The Brave Sparrow.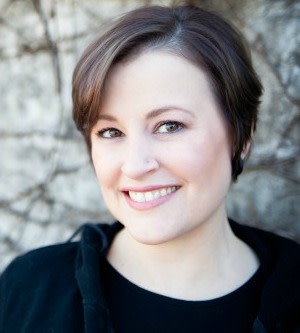 Melanie Childers – Melanie is a Martha Beck trained Life Coach, working to help breast cancer patients/survivors handle body and self-esteem issues. She is also a writer, educator, website developer, and yoga instructor. She has been published at Cosmo.com and Esquire.com, and works to assist clients in creating their new normal, accepting their new bodies, and handling crises through her site The Enlightened Badass.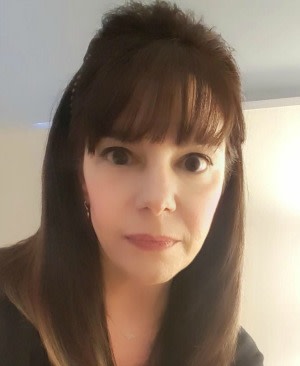 Susan Rahn – Susan is a respected advocate in the breast cancer community and her work is prolific. Diagnosed in 2013 metastatic de novo (from the start) at 43, she gives voice to the plight of young, dying mothers. Whether protesting on the hill in D.C. or raising eyebrows with the truth on Twitter, CHANGE is what she wants to see. She is a vocal advocate for Compassion & Choices in New York State where she resides with her family. You can find her at her award-winning blog, StickIt2Stage4, as she chronicles her illness.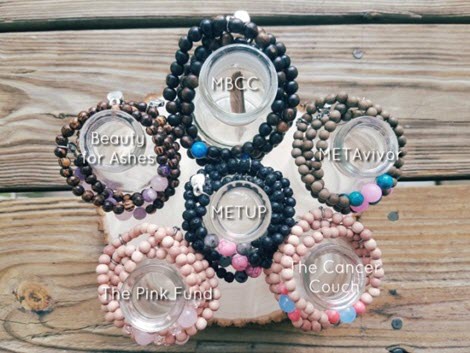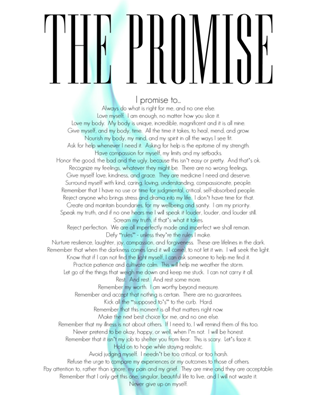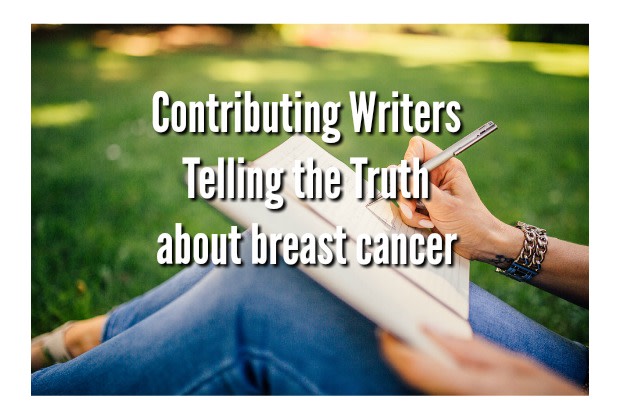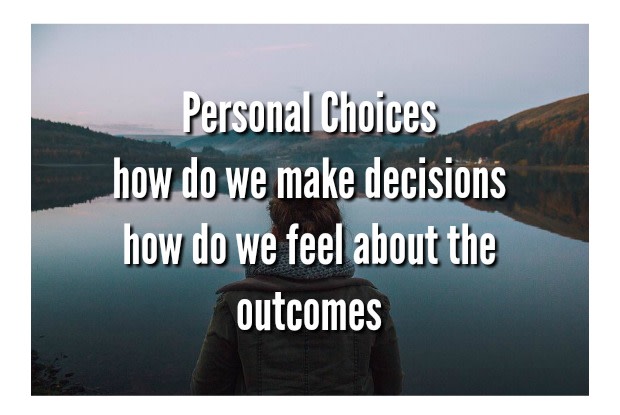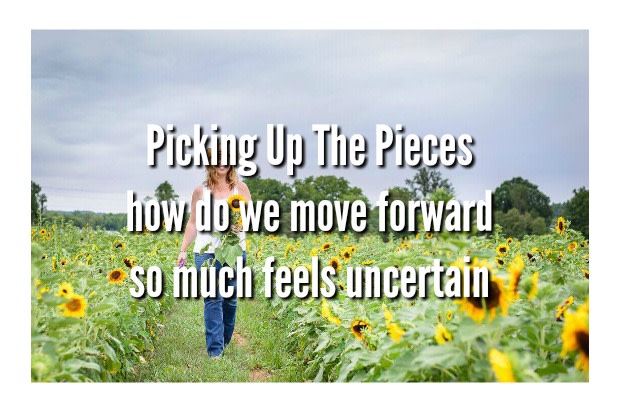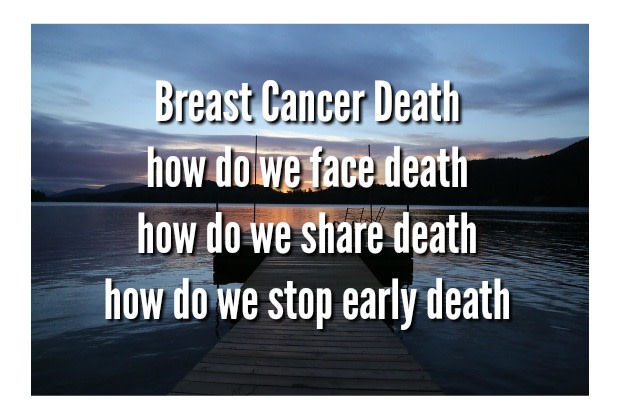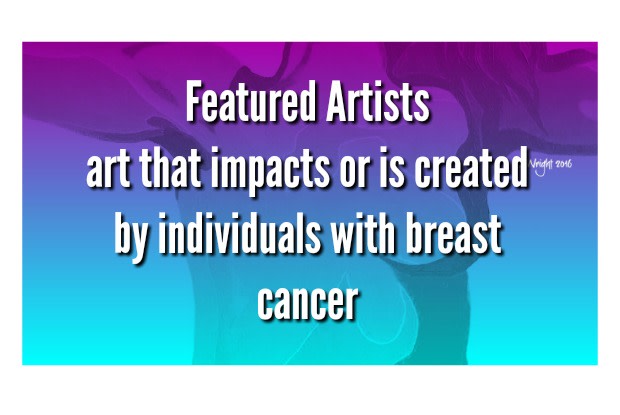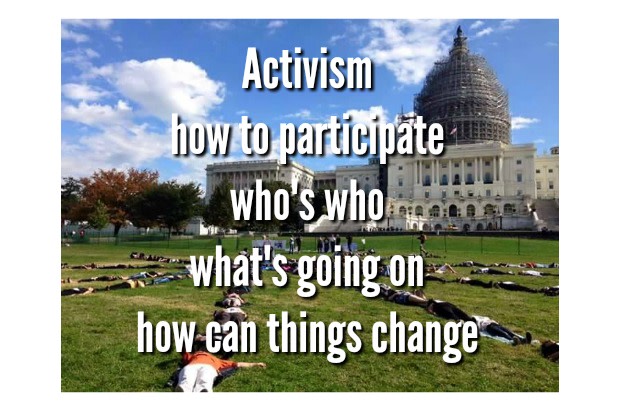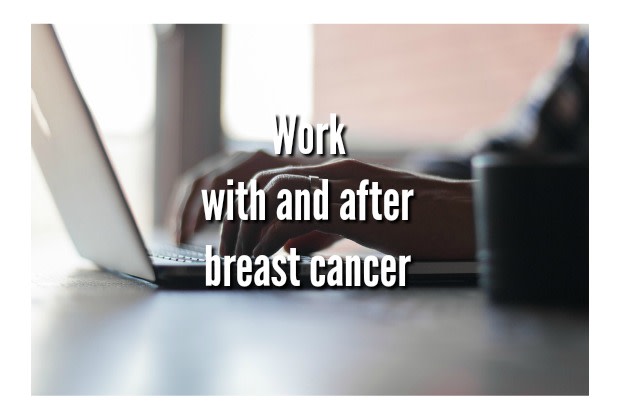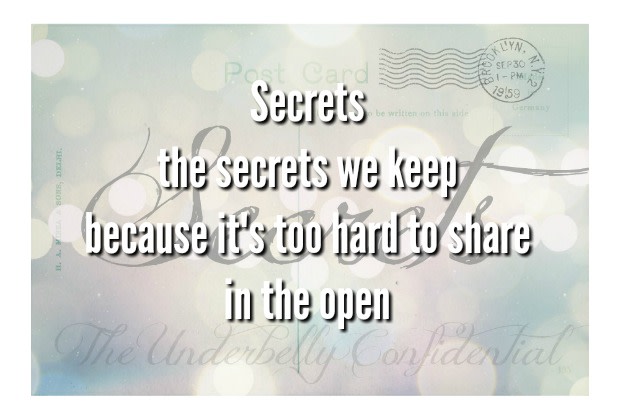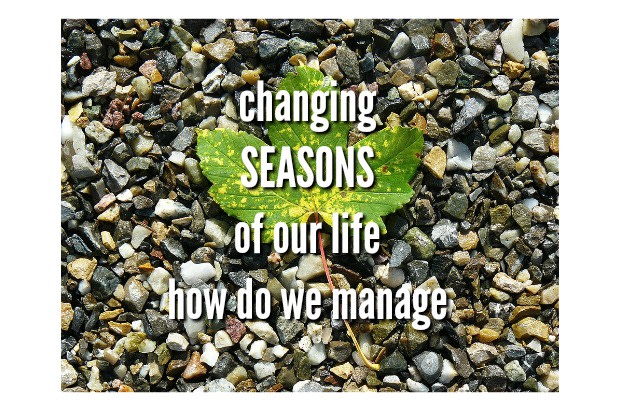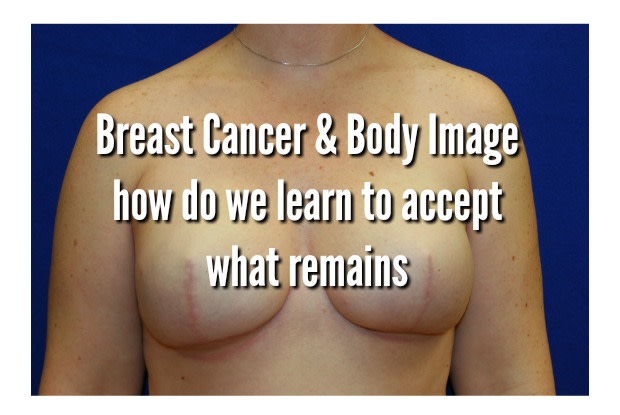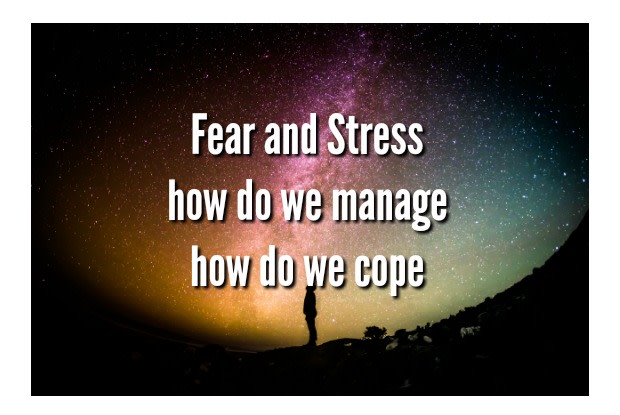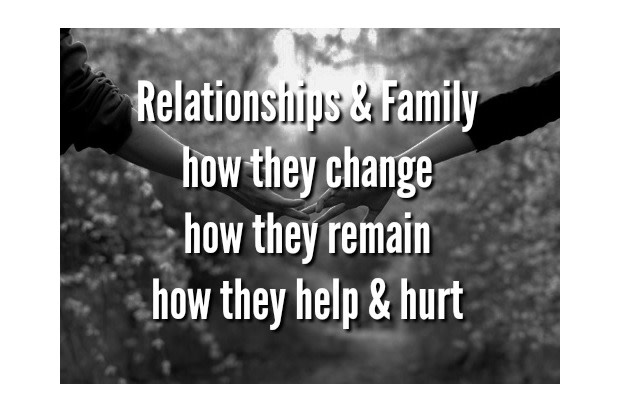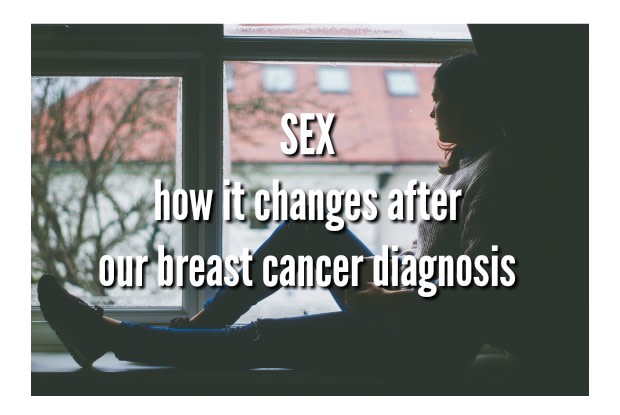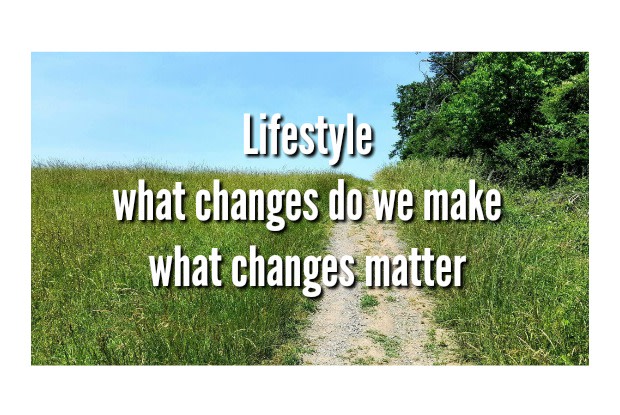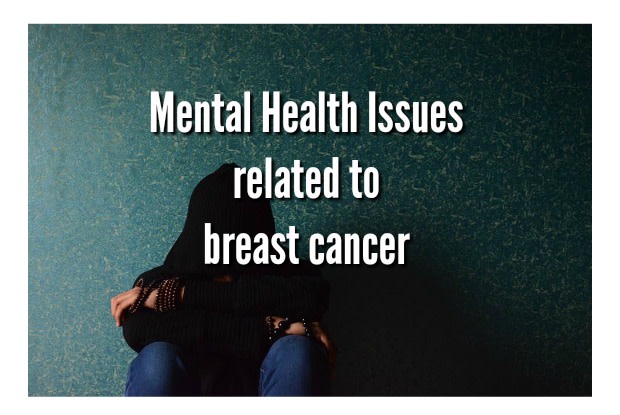 What We Need
You might think an online magazine could just run on love and puppies. We tried that, and love has gotten us this far. But now the puppies refuse to pay the bills. So here we are.
We need you. Here's why: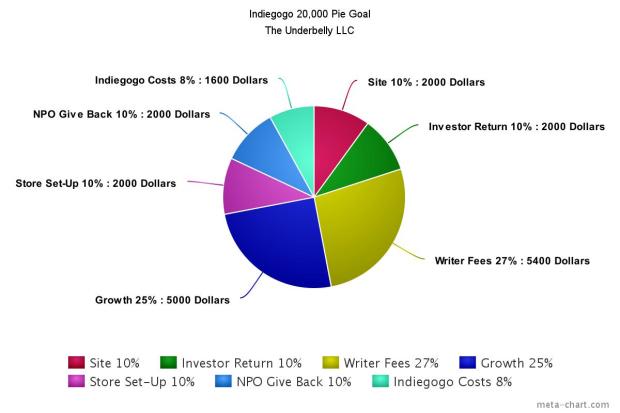 The magazine is not supported by way of subscription fees, which means we get to deliver amazing content to our community for free. The costs of running the site are around $2000. That includes hosting, a code monkey on the backend, equipment, and storage.
We'd like to pay back our initial investors (mom and dad) at $2000.
Most importantly, we need your help to fulfill our commitment to providing a source of financial assistance in and for the breast cancer community. Cancer really sucks your wallet dry. Giving women who've been diagnosed with breast cancer an opportunity to tell their stories and make a little cash on the side is incredibly helpful, so your support will directly help contributing writers get paid. Three articles/writers a week @$50 per article for 9 months is $5400.
We also intend to grow and expand our reach and voice in the community, including podcasting and video. For that, we need funds to invest in joining with other projects, traveling to conferences and events, advertising, and sponsoring causes that positively impact the community. We estimate $5000.
To continue growing and supporting ourselves, we will also be launching a store to generate income and distribute super cool swag, such as bracelets, t-shirts, mugs, posters and other awesome items. $2000 will go toward launching the shop.
Additionally, a percentage of proceeds from certain merchandise sold through our store and this crowdfunder will go to nonprofit organizations who either fund metastatic breast cancer research or directly assist patients in need. 10% of the bracelets will go to the non-profits we're supporting, around $2000.
And of course, if fully funded, the administrative fees for running the funder itself come to around $1600.
What Do You Get Out of It?
The warm fuzzies! But seriously, for the price of your Pumpkin Spice Latte (hold the whip) you can make a REAL difference. You'll directly help the breast cancer community by joining us as we bring to life the online magazine that young women diagnosed with breast cancer have been craving. You'll help us pay our contributing writers, while funding metastatic research, and assisting patients in financial crisis.
Every year, over 246,660 people in the US are diagnosed with breast cancer, with another 40,450 dying while waiting for a cure*. Your money matters. Your donation can make a HUGE difference in the lives of women seeking information, writing about their experiences, patients in need of financial assistance, and researchers working on a cure. All that, and you didn't have to buy anything tacky or pink, to raise more "awareness." The world has enough pink ribbons.
Depending on your support level, you might choose our badass manifesto called The Promise (check it out here!), get yourself a goodie box full of our favorite things, a super awesome handmade Mala bracelet with gemstones dedicated to the organizations we carefully selected, or a tune-up-your-life coaching session!
One of your reward options, The Mala Bracelets: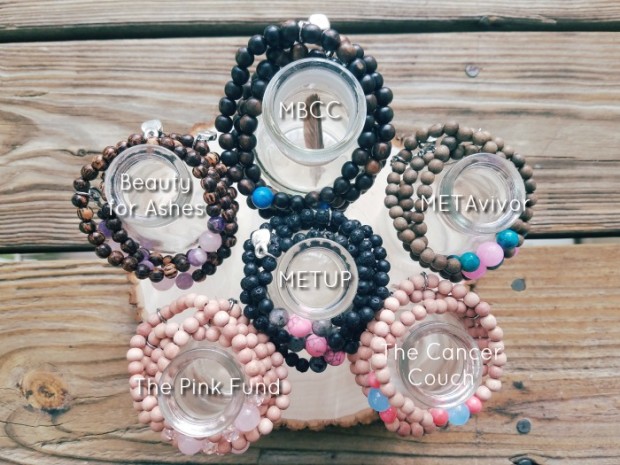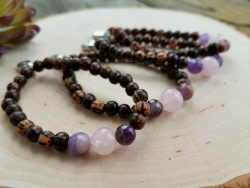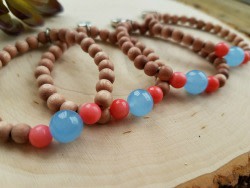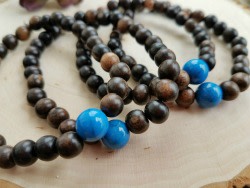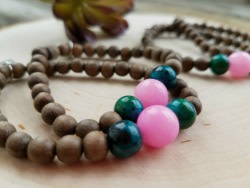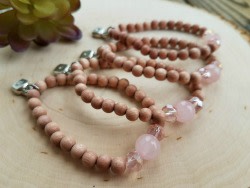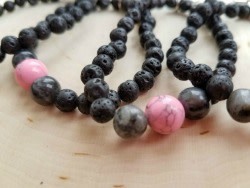 We're even betting that you might want to get involved somehow. So, your contribution may support a writer directly, or get your ad in front of our email list, or a full sponsorship of the site for a week, two weeks, or a whole month!
You will also receive buckets of our eternal thanks and adoration. And if that isn't enough, every single donor will be listed on our sponsorship page into perpetuity.
The Impact
You're helping us change the world! Seriously.
Funding us helps change the narrative of the breast cancer "she fought and won" myth
You're helping educate the public on why pink ribbons only put a bow on cancer, how metastatic research helps everyone, and what it's really like to go through a cancer diagnosis
You're directly providing financial assistance to writers who want to share their breast cancer stories with the world
You're donating 10% of bracelet reward costs directly to metastatic researchers and funds that help provide financial assistance to those undergoing cancer treatments
Risks & Challenges
We've completed a soft launch of The Underbelly, and have several contributing writers, with more to come! Our venture is already a success! But true success requires growth, which requires funding. Without it, we might be able to run for a few months on our own pennies but won't be able to pay our contributors.
The only significant challenge to the future of The Underbelly is maintaining a revenue stream so that we can avoid charging a subscription fee, and continue to engage in the community while giving voice and compensation to our contributors. Money you help raise here will give us breathing room until our store launches and help ensure we can grow, prosper, and make a difference in the coming years.
Other Ways You Can Help
If you can't give to our campaign, that's ok! We still love you.
It would be SUPER awesome if you'd share our campaign on your social media platforms and encourage your friends to help us out. You never know who might be looking for something just like The Underbelly, or who might want to share their story!
Follow us on social media!
*From the American Cancer Society