iCrowdNewswire - Oct 10, 2016
Reduce youth unemployment
Many people struggle with unsuccessful job applications every day. Our solution will help!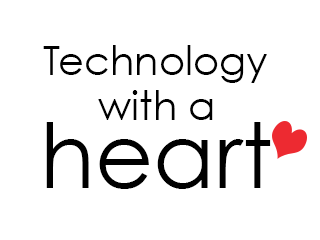 We build technology with a heart! We are developing a digital solution to reduce unemployment and give those with extra needs or desires help to win attention and gain access to an employer. Personality, communication skills and motivation for a job play a decisive role in the recruiting process. By displaying this at an early stage, we believe we may break through potential prejudicial attitudes. Since our service will address a global need, it will be launched in several languages.
The challenge
Have you ever applied for jobs you really wanted and never been invited to an interview? Have you distributed multiple job applications without getting any response? Perhaps you have been tempted to pimp up your résumé in order to catch an employer's attention?
Imagine how many people all over the world who struggle with unsuccessful job applications every day. Some keep meeting closed doors. Motivation and competencies are not being assessed. Much talent is left untapped. This is bigger than you and me. It concerns many young people, people who lack experience or formal qualifications, people with a disability, and many others. And it concerns employers. It is a wasteful loss for us all.
We want to do something about this universal problem. Will you join us in our effort?
The solution
We suffer no illusion that we have found the final solution to this universal problem. But we are addressing a key part of the problem. We do this by developing a digital tool and an accompanying service that will help job seekers to penetrate hidden obstacles and gain better access to potential employers.
Such a tool would hardly be effective if it did not manage to tune in to the wavelengths of both the job seeker and the potential employer. It must simultaneously address the needs of both sides. In other words, helping job seekers to gain access, and also helping employers to make a more effective recruitment process.
This tool will be a part of a commercial concept in addition to the benefits of free use for job seekers, as described.
We provide further explanation below.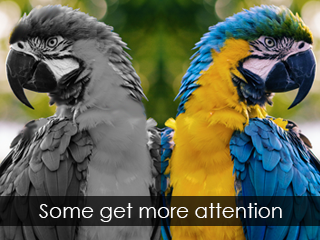 Who we are, what we do
We are two founders based in Oslo, Norway, who established this company to develop products and services that address social challenges while operating commercially.
We, Oyvind and Thomas, have over the years hired hundreds of people and gained first-hand knowledge of the recruiting process. For an employer, the most difficult part is usually to select and invite interesting candidates from a pile of perhaps hundreds of applicants. We have many times invited people for an interview, only to discover a mismatch. But we also realize that we have often overlooked great potential, for application letters or résumés can hardly render a true picture of a person's qualities. You learn that for most positions personality is as important as experience. And since formal qualification may not match specific job requirements, motivation and effective on-the-job training can ensure the best performance.
Until now, a personal meeting has been the standard way for employers to gain an impression of an applicant's personal qualities. Face-to-face meetings will not go out of fashion, but extended use of technology can now give employers more effective ways of selecting suitable employees. An important element in this selection process will be to enable employers to better spot the potential of candidates that otherwise will not be invited to interviews, for instance due to lack of formal training or experience.
Our contribution is to develop a new service that differs from any service available elsewhere. It entails giving job seekers a free, practical and easy-to-use video tool for distributing a video presentation directly to an employer. The job seeker retains full control over the video to prevent it from being spread virally. Our solution thus eliminates a widespread fear about the video getting out of control. Our solution is universal in nature and can easily be adapted to use world-wide.
With our solution we will work hard to help young people, and others with extra needs or desires, to stand out from the crowd and win the attention of potential employers.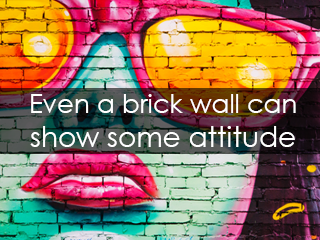 Where we go from here
The two of us, Oyvind and Thomas, have complementary experience from commercial and technical service organizations. We have known each other for more than 20 years and have worked together for more than 10 years. We are engaging several specialists for product development and digital business solutions and will hire necessary staff as the company grows.
We now look for funding and ask for your help to complete the product development and launch the service that should create more job opportunities for people everywhere. All money raised will be dedicated to developing the solution and put our digital tool and accompanying service to good use for job seekers.
By helping us to realize this concept, you also contribute to more effective recruitment processes and save time and costs for both employers and job seekers.
Our goal is to collect USD 100,000 to cover the development costs for the first version. USD 70,000 will be used for building the technology needed to create a website and an app. USD 30,000 will be used to start commercializing in several markets. Any excess money will be used for further product development, adding more features and prepare for expanding the service to new markets.
If we do not reach our funding goal, all collected money will be used for product development. The launch date may then be postponed.
What's in it for you?
First of all, we and people who need help with gaining attention of employers, thank you for your support.
Everyone (unless otherwise expressed by you) who contribute will be listed alphabetically on a Thank You, Sponsors page once the service is launched. Everyone will also receive a personal thank you e-mail and updates on the development progress.
BRONZE contributors (from $1 to $49) will be listed on the Bronze list on the sponsor page in the solution.
SILVER contributors (from $50 to $99) will be listed on the Silver list and will get an Early Bird access to the beta version.
GOLD contributors (from $100 to $499) will be listed on the Gold list, get Early Bird access to the beta version, and will in addition receive a digital image to publish in social media, blogs or similar, with a special text illustrating the donation and the overriding job-creating objectives.
DIAMOND contributors (from $500) will be listed on the Diamond list on the sponsor page in the solution, get Early Bird access to the beta version, receive a digital image, and will in addition receive a personal Thank You letter.
We would be very grateful for any donations or selection of a perk of your choice.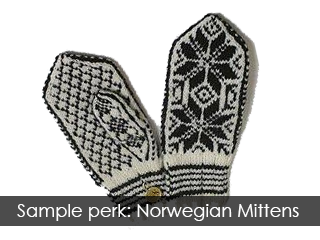 Risks and challenges
We have defined and evaluated the risk factors in this project. Since the two founders have worked through difficult times as well as glory days, we feel that we are well prepared for addressing any obstacles and any unexpected situations.
After having designed the solution, the next challenge is now to select the right technology and the technicians to help us with development. We also need to make it ready for commercial use. We will closely follow every step along the way and strive to make all decisions needed to go live in early 2017. Furthermore, this concept and solution will be offered globally. A challenge will then be to select the right sales and marketing strategies for all markets. We have therefore teamed up with several people with deep experience and knowledge of how to build a digital startup and to introduce this concept in different markets.
Other Ways You Can Help
Thank you for taking time to read about our project. We shall truly appreciate all donations. We will also appreciate your help in spreading the word about our funding campaign, so that more people may consider donating. You may use Indiegogo sharing tools.
The more donations we receive, the faster we can finalize the service and introduce it to job seekers all over the world.
Thank you for your help.
Thomas and Oyvind