iCrowdNewswire - Oct 10, 2016
Deviate Watches – The Ascent Pro 200m Diver
A Modern Rendition of a Professional Grade Dive Watch – The Ascent Pro 200m/660ft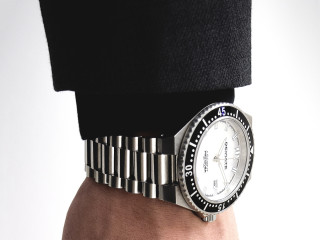 We are a watch brand founded in Toronto by a group of horologists. Our goal is to create a watch company known for providing outstanding quality timepieces, for a fraction of the price you would expect them to cost. After successfully completing our first campaign on Kickstarter, we have listened to the feedback from our backers and have created the Ascent Pro. A fully functional professional grade diver with a polished refined appearance. Perfect for the in-betweener on function and style.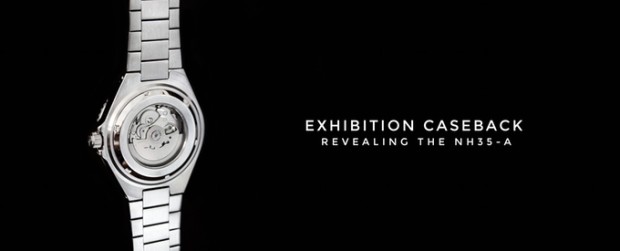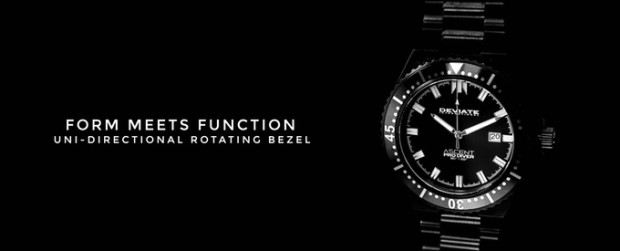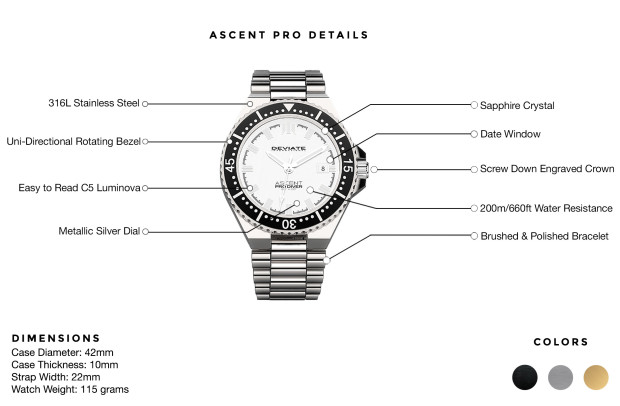 Our internal mechanism is the Seiko NH35-A. The best possible movement in our price range for our desires. As self proclaimed horologists, this movement is unbeatable for the value it provides.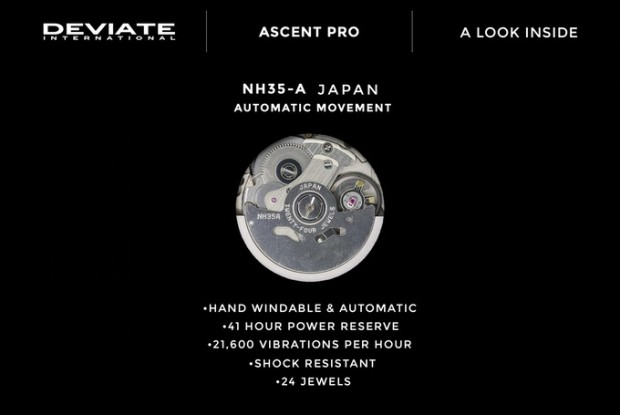 Our movement was a crucial aspect in our designing process. When selecting our movement we we're in search for the following things:
Value – Had to keep our price-point under $250 (Retail)
Depth-Resistance (Must be able to work under professional regulation divers watches requirements)
Quality – This movement is truly a powerhouse. There are nothing but positive reviews from horology forums with regards the Seiko NH35-A.

Visual representation of the Seiko NH35-A Rotor Movement upon daily wear.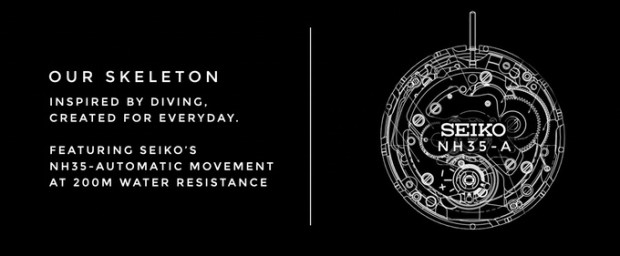 Powered by you, the Ascent Pro will never miss a minute. With daily wear our 41 hour power reserve with hand wind-able hacking will prevent this timepiece from ever missing a beat. With the quality components in the Ascent Pro there will be no adventure to big to stand in your way of wearing it.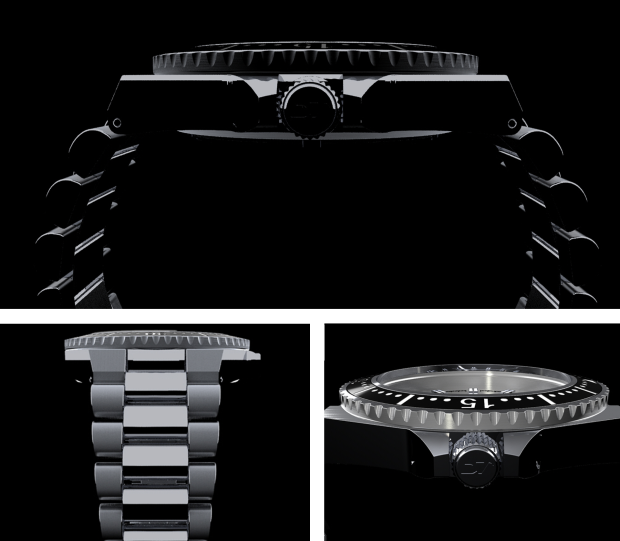 We spent over 400 hours developing the design for the Ascent Pro. Combining elements from our favorite timepieces into a collaborative modern diver using the highest quality materials.

Using Diving Grade 316L (ISO 6425 Tested) our watches will only get better looking with age. Using a rigorous polishing technique our watches are as soft as steel can get.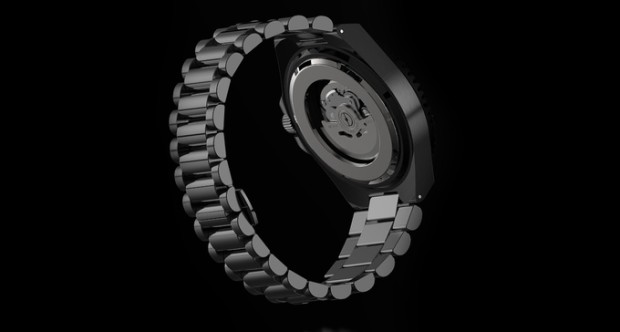 Function was incredibly important and we believe we've made the best bang for buck dive watch possible in our price range. We also focused extensively on the Ascent Pro's appearance during our designing process. Implementing elements from classic watches to our favorite diver watches we have incorporated functional elements whilst remaining visually striking.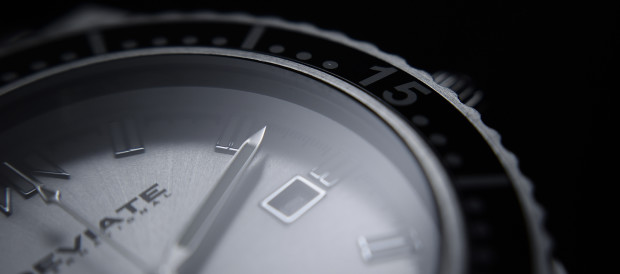 We noticed Divers weren't focusing on maintaining function whilst improving on aesthetics. It was mostly one or the other. We combined both aspects with the Ascent Pro.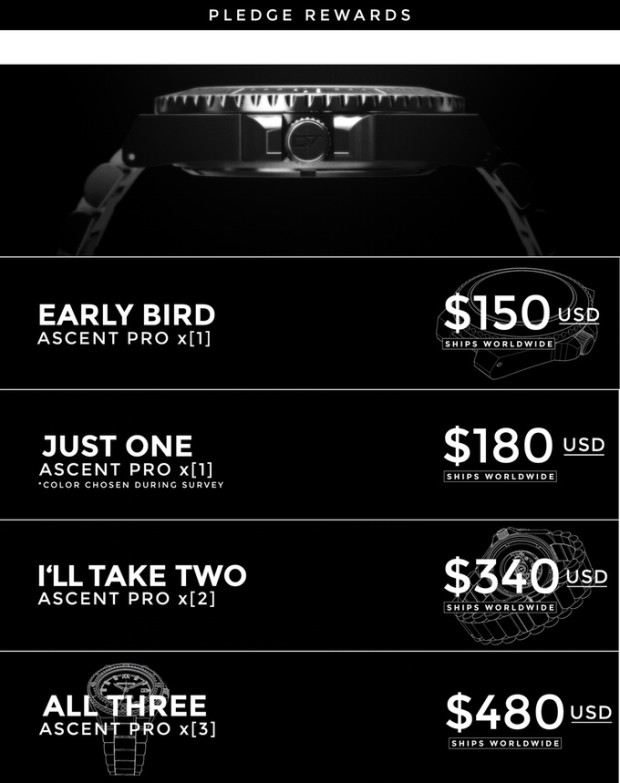 Our watches were designed with cost efficiency in mind. We could have chosen more expensive components and charged a higher price but we wanted to include multiple budgets into our target demographic. Considering our components and aesthetic our prices are super competitive to the industry standards. We stand by our value and will continue to develop projects with price point in mind.

We started developing this campaign in August of 2015. After months of research and development, countless prototypes and many pots of coffee, we are now ready to bring the Ascent Pro to Indiegogo!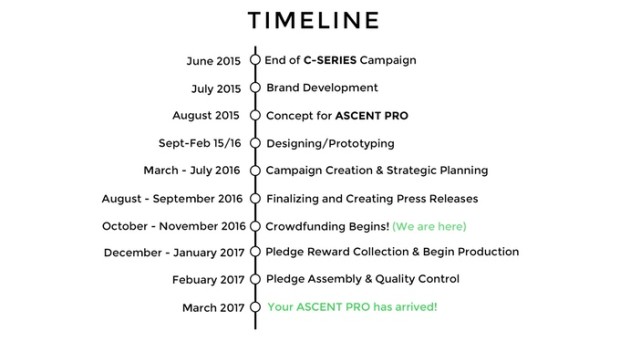 With our projections your Ascent Pro will arrive March 2017. This timeline may be subject to faster arrival changes if everything goes as projected.

Designing from scratch is something a lot of companies cannot say they accomplish. We have designed every component of this watch down to the bolts that hold it all together. We believe in craftsmanship and we stand by that belief with the Ascent Pro.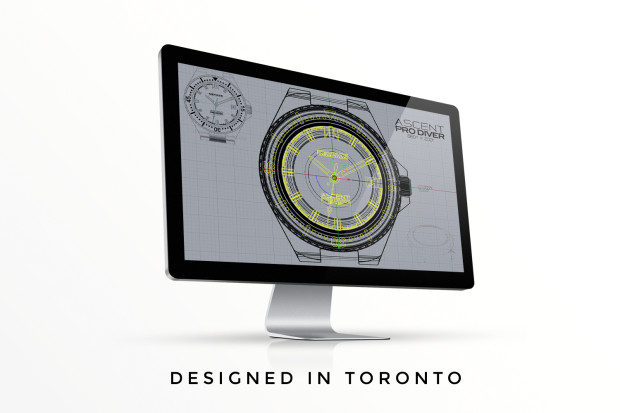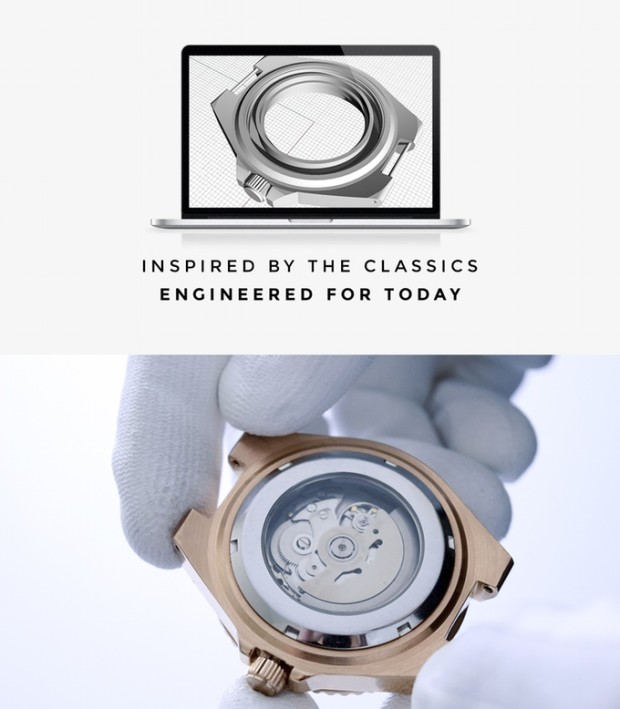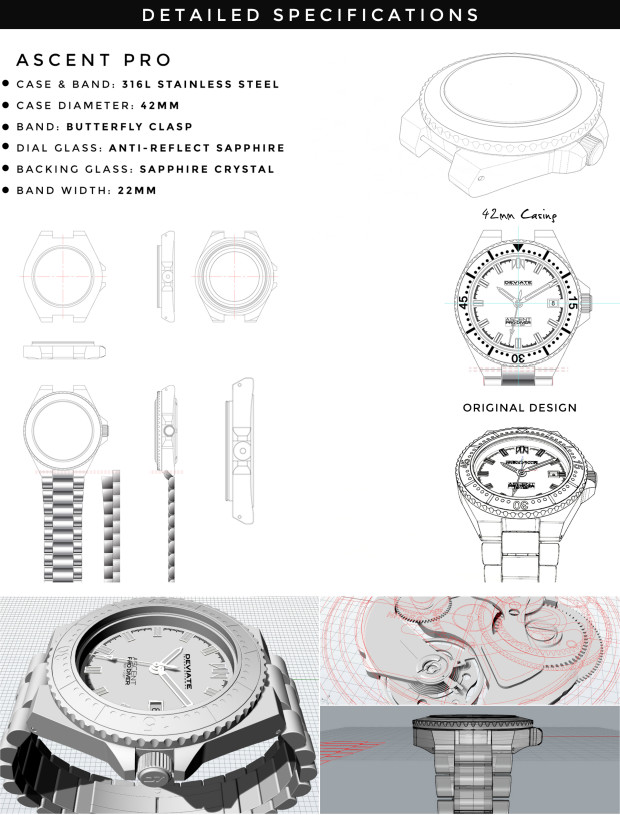 Using 3D software we have designed and perfected the Ascent Pro. We've undergone 5 different renditions and ultimately selected our final design on usability and it's performance whilst worn.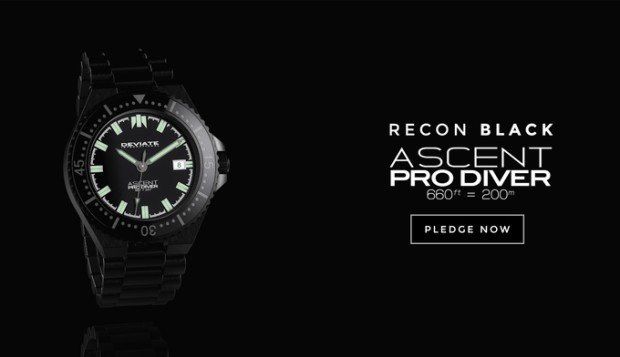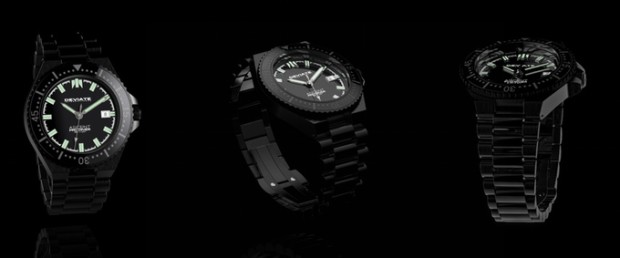 Black on Black – Our Recon Edition is perfect for any occasion. Brushed & Polished Black Stainless Steel give this watch a clean and sleek appearance.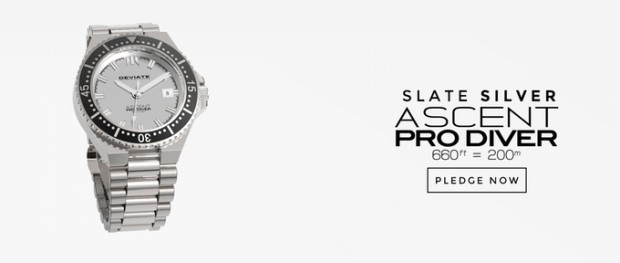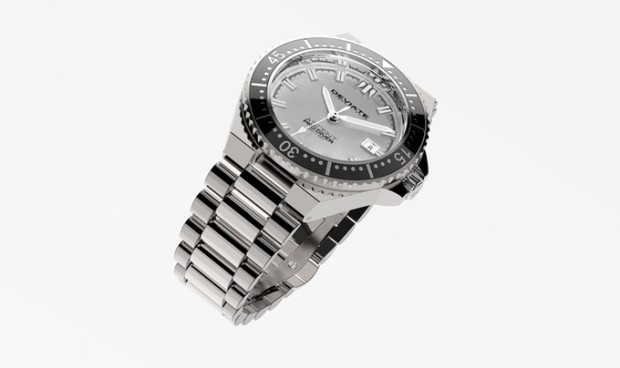 Silver on Silver – Polished and Brushed our Slate Silver is our signature piece. Designed in Toronto we believe this is the perfect rendition of what a dive watch should encompass.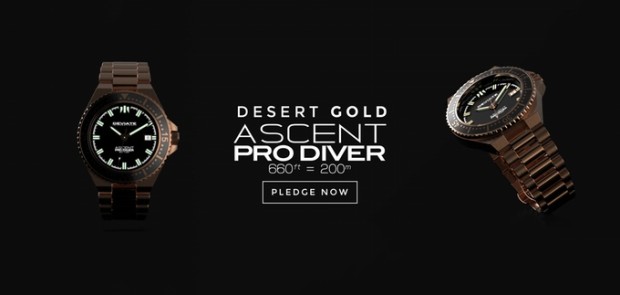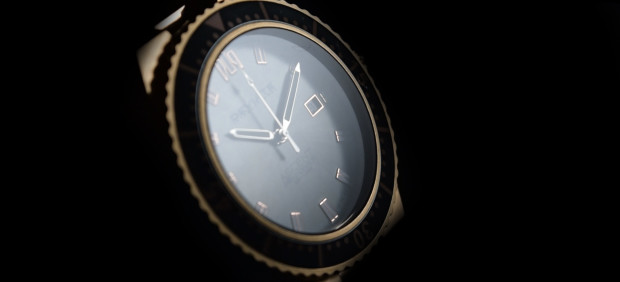 Gold on Gold – This is our most elegant option of the Ascent Pro. Featuring Polished Rose Gold and a Graphite Grey Bezel and face this is an eye grabber.

An anti-reflective or anti-reflection (AR) coating is a type of optical coating applied to the surface of lenses and other optical devices to reduce reflection.

This improves the efficiency of the Luminous display since less light is lost, the reduction in reflections also improves the contrast of the image by elimination of stray light. Rain or shine, your Ascent Pro will be clear.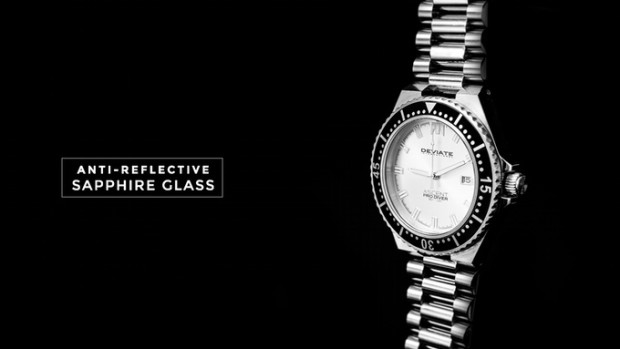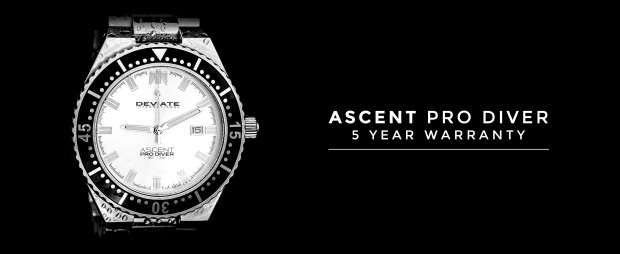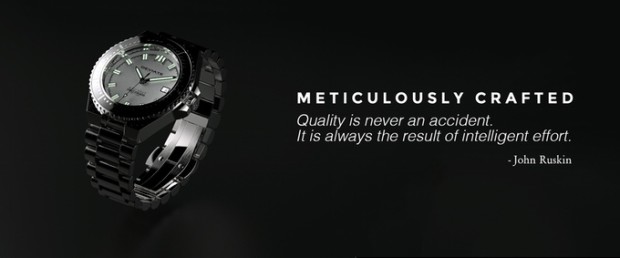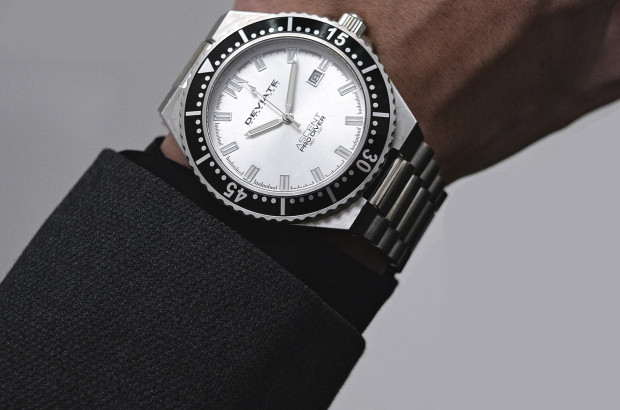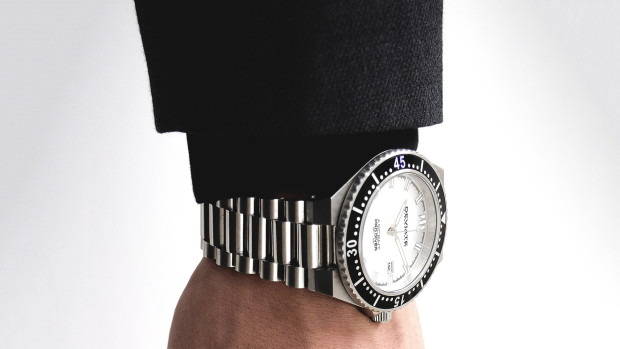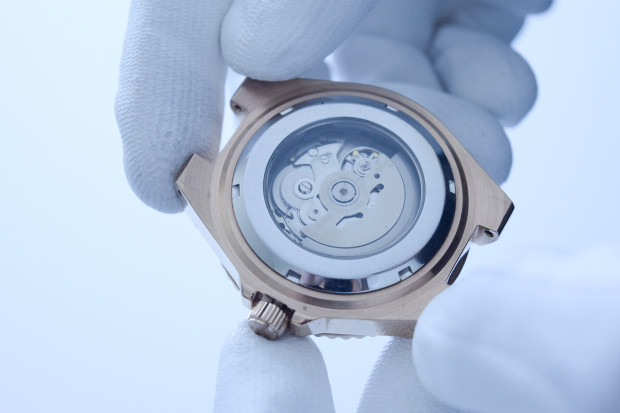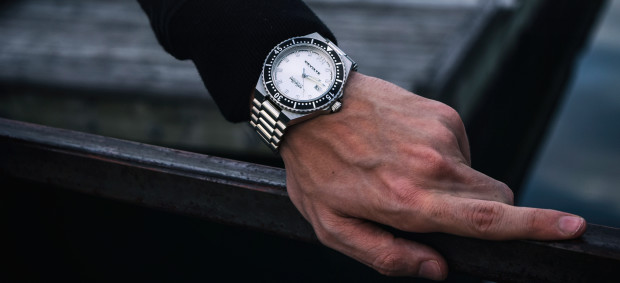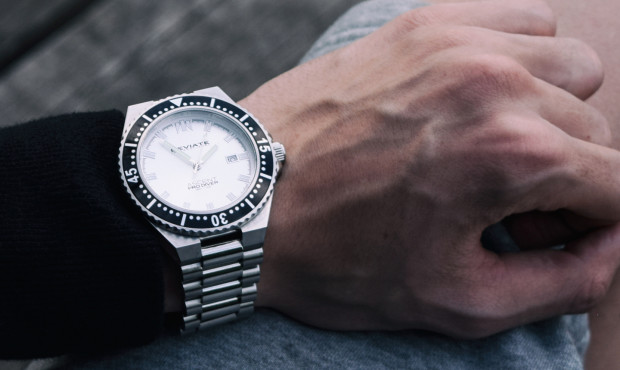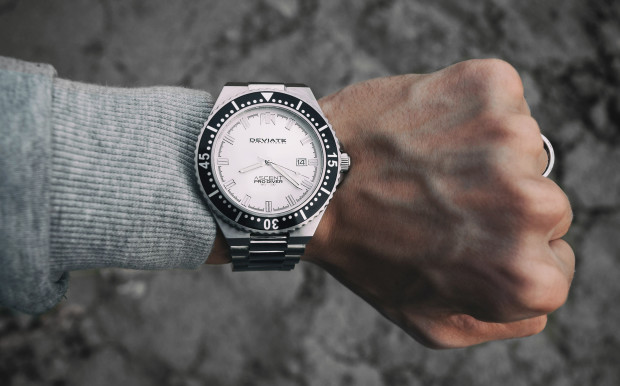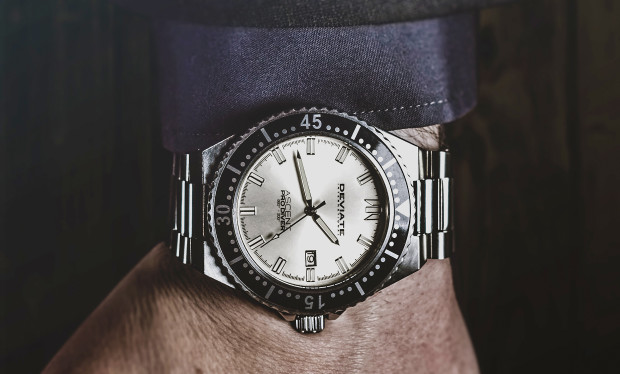 We are a community driven brand committed on bringing forward what you want to see in a watch company. We have learned allot since our last campaign and plan on putting what we've learned to the test with this campaign on Indiegogo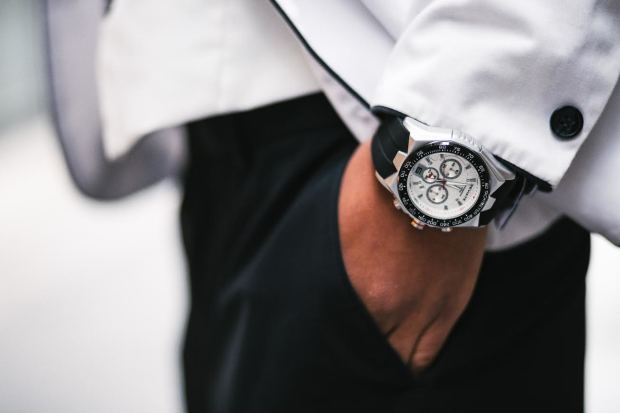 We want to give our backers the ability to have a voice, we are very interested in hearing your feedback and also pros/cons with regards to our creations. We are always striving to improve and believe we've succeeded with that venture with the creation of the Ascent Pro. Our last campaign the C-SERIES was a great success. Here are some of the reviews our amazing backers have left us from Kickstarter: (Names blurred for Privacy)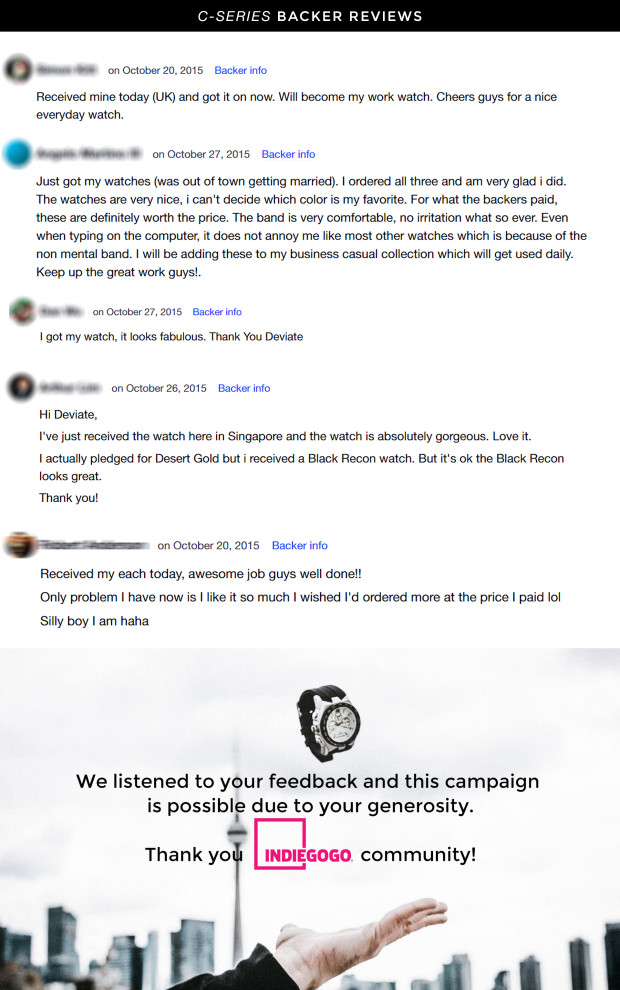 Reaching our funding goal is just the start to what we have planned for the campaign. We plan on continuously enhancing your experience with the Ascent Pro. Here are a few examples how: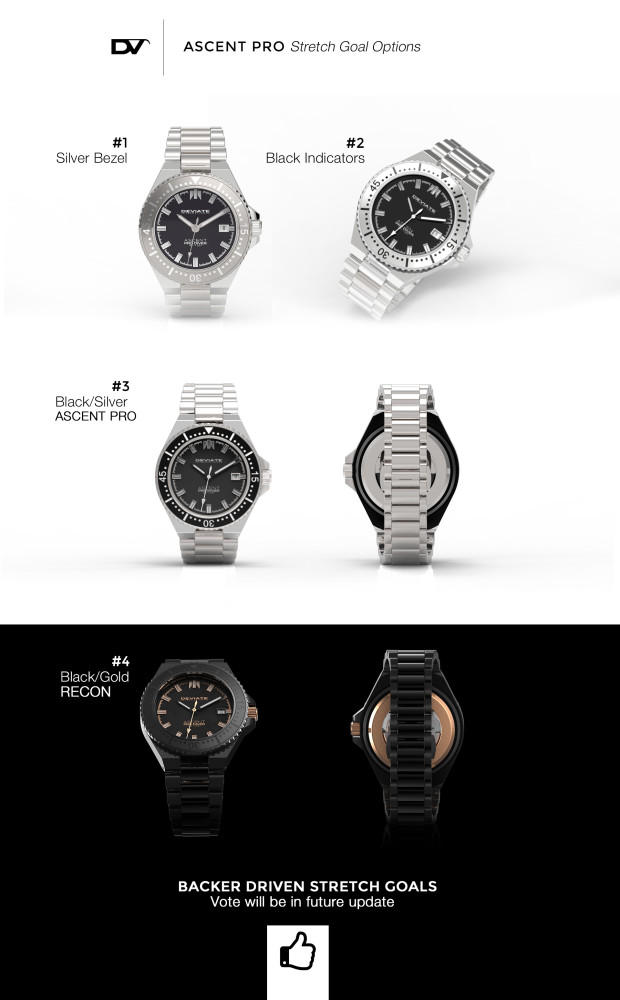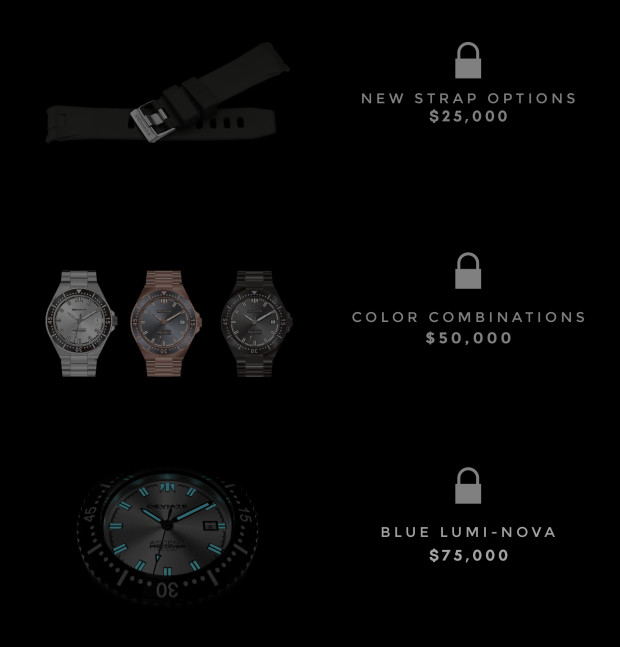 Risks and challenges?
The release of the Ascent Pro marks our second crowdfunding project. We have spent the past year developing and perfecting our strategy required to accomplish this project and we are prepared for the tasks ahead. Our last project was successfully funded on Kickstarter. We are exploring our alternatives and have decided to launch the Ascent Pro on Indiegogo.
Challenges may include shipping deadlines, import and export as well as customer service contact being available 24/7. We are confident in our ability as a team to co-ordinate designated tasks to limit our potential for failure. We are prepared for the growth that we expect this project to have from our last project.