iCrowdNewswire - Oct 10, 2016
CARMINE
Carmine is a customized knowledge center for your specific vehicle. A personal mechanic in your glove box. Safety, Savings, Knowledge!
Presenting Carmine – The Customized Car Care for Women
Carmine enables you to understand the basics of routine car maintenance and what you need to do to make your car last.
It's reassuring to know that my car is as prepared as I am to hit the road, whether we're off to work, heading on a vacation or just taking a leisurely drive on the weekend!

There is NO One Carmine for Every Car!
Each and Every Carmine is personalized according to the year, make and model of your unique vehicle.
Your Power-packed Core Carmine includes:
The Carmine Organizer
Tire Pressure Gauge
Vehicle Vitals Customized to Year, Make & Model
Brookstone Safety Flashlight and Tool
Exclusive Carmine Membership that will unlock your access to:

Exclusive discounts and exciting new technologies for your total vehicle experience
How to videos by industry experts
Forums for discussion, etc.
Pre-book your Carmine for as little as $56
Carmine community members will also have first access to new technologies for the auto enthusiast and special guest instruction videos on a variety of how to's for vehicle basics.
One of our ace guest instructors is going to be Eric The Car Guy.Eric has over 800,000 followers on YouTube.
Most men don't blink twice before changing a flat tire, replacing a headlight, replacing wiper blades or simply checking basic fluids and preventative maintenance.
Most women shy away from any hands-on or DIY approach.
The challenges are many​
the need for proper car maintenance
road side breakdown
inflated auto repairs bills…
When you lack knowledge about your car, it adds to your woes.
Carmine is your own customized organizer with all of your vehicle vitals in one place along with some basic safety tools.
Carmine gives you the power of knowledge and preparedness for your personal needs.
Carmine is manufactured by Alignment Simple Solutions, the parent company of QuickTrick.

There is nothing wrong with not wanting to "Do it Yourself". If you are like me, the problem comes when I have to trust someone else to "advise" me on what my car needs or doesn't need.Knowledge is key and along with that comes the desire to be prepared for the most common, but inevitable, situations that can happen.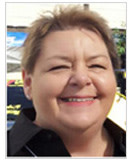 Tess Winningham,
CEO, Alignment Simple Solutions
We aren't looking to make you a Master Mechanic!
Our goal is to provide you with basic knowledge for fundamental car maintenance needs.
Did you know that women spend billions of dollars on auto repairs, most of which is inflated and completely unnecessary?
Our crowdfunding campaign on Indiegogo is aimed at not only raising the funds to make the Carmine dream a reality. We aim to reach every woman driver and make her feel empowered, safe and confident!
Back us and receive your gifts early with Carmine
It is the perfect gift for your daughter going to school, your sister, niece, and your Mom. Any new driver can benefit from the knowledge.
ESTIMATED DELIVERY –

CARMINE ESSENTIALS
Illustrated picture of your engine with your Carmine
The illustration will clearly indicate the location openings for your vital fluids, which ensures you are able to check them and know what goes in them.
Complete wheel alignment specifications

We currently manufacture a line of portable wheel alignment products that are equally accurate to larger machinery, but are sold at a fraction of the cost.
Traditional Alignment Rack
Every year I take our alignment systems on a comparison test to ensure our accuracy against the largest alignment franchises in the country. I routinely get treated like I have no understanding of what my cars need and I frequently get asked to pay for repairs or fluids that I don't need.
We have seen the horror stories on 20/20 and elsewhere that reveal the unethical practice of price gouging, which is especially common when the customers are women.
Say NO to inflated auto repair bills
How many times has it happened that you went for a simple oil change and you have been told that your car requires extensive repairs?
It is easy for a mechanic to take advantage of your lack of knowledge about your car.
According to Frost & Sullivan, there are a lot of women who are frustrated about the same issues.
Frost & Sullivan Global Research
It is frustrating to not know the basic needs for our vehicles or WHERE to find them. Carmine helps you avoid being taken advantage of by the mechanical predators and stay up to date on your car care needs.
Carmine Exclusive Membership
Stretch Goals
We want to be the most reliable and trusted site for vehicle owners to obtain basic and critical automotive knowledge. We want to do this by giving our customers exclusive access to future automotive gadgets, tips, and how-to videos while also giving them the opportunity to customize their very own emergency kits based on their unique environment and needs. Such kits could include items like a hot meal maker, cool packs, emergency first aid, a no-connect phone charger and much more.

We also want to build an app that will send alerts about routine maintenance and recalls and other general tips for your vehicle.

The most important goal, however, is to continue making a difference for our customers, the charities we love and the great people who work with us. We treat the people who work with us and our customers like family!

Risks and Challenges
Our greatest challenge will be in gathering all of the required automotive data as we grow. We have lined up a couple of resources for reliable manufacturer's information, but we will always need to do a second (and sometimes third) check to verify that all of the information stays correct and up-to-date.
We do expect some speed bumps as we seek to convey the value of Carmine to everyone with a vehicle, particularly women. Our goal is to provide the necessary knowledge needed for vehicle owners to make informed decisions that will preserve the health of their vehicles.
Regardless of the challenges, I am confident we will bring to life a great product to fill a worldwide need.
We started the QuickTrick portable tools line in our garage and now service 3 of the top 5 fleet vehicle owners in the US and have customers all the way from hot rodders and racers, to custom car builders, fleets, the military and school bus departments. QuickTrick family can now be found in over 105 Countries.
We want to apply that same success to Carmine with your help!
Thank you so much!!
Tess Winningham
Founder of Carmine
CEO, Alignment Simple Solutions
Makers of the QuickTrick Wheel Alignment Systems
We look forward to your support and encouragement for Carmine on Indiegogo!
I live to learn, to create, to solve every day problems and to give back to others while loving my family.
Life is a book. Every day is a page, make sure to write your page the way you want others to read you!