iCrowdNewswire - Oct 8, 2016
Sugar Patrol Clothing
Funding purpose, passion, and perseverance!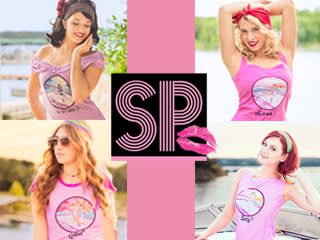 Sugar Patrol Clothing is old fashioned fashion with a modern mission. We promote the strength and ingenuity of women from the past by funding others to transform our future! 10% of the crowd fund surplus will go to two women who have an idea and want to make it happen. 10% goes to my sisters of Alpha Xi Delta in their efforts to make a difference with Autism Speaks. Sugar Patrol will provide resources and funding to women who want to bring their ideas, passions, and solutions to life!
THE MISSION
Sugar Patrol Clothing is on a mission to inspire others to create change. Let's transform dreams into reality. We promote perseverance, fortitude, wellness, education, and love!
THE STORY
In 2003, I was 100lbs over weight, struggling with my career, and living alone; I needed to change, so I moved back to my home town on the beach. I bought an old ski boat to become more active. It represented a new beginning for me. I was looking for my passion and purpose; I was looking for my sugar! My best friend and I decided to name the boat Sugar Patrol! We thought, "we should create T-shirts that say Sugar Patrol to wear on the boat." The idea was born.
As time passed, the idea evolved; I imagined there were four women from different eras who had owned the boat before me. Each had the same dreams, desires, and struggles. They were all just looking for their sugar! So, now I am telling their stories to encourage others! https://www.facebook.com/sugarpatrolclothing/
THE LADIES OF SP
To create the art for the T-shirts, I enlisted the help of designer and amazing artist, Melissa Taylor http://katastrophicclothing.com/about/ It took us 8 months to get the ladies just right. Melissa worked tirelessly to capture my exact ideas using her flare. The results were beautiful. The Ladies of Sugar Patrol want to share their stories to motivate others. Through them, I want to fund and fuel women to create solutions that matter.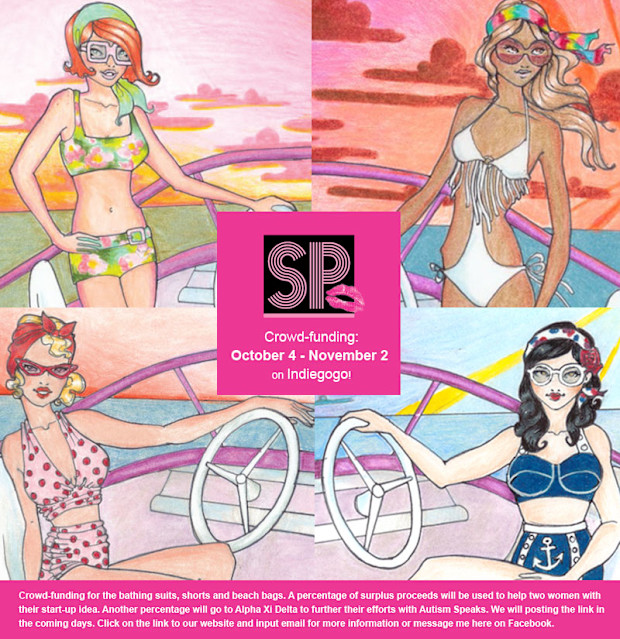 The vision for Sugar Patrol's future is to inspire more women by representing other cultures and their style influences. If we fund more than the $20,000 needed, we can start on the next four Sugar Patrol Ladies. Welcome Aboard! Be a part of the Sugar Patrol!
THE CLOTHES
I decided that each Sugar Patrol Lady should have their own line of clothing inspired by their era and unique body style. I started small with just T shirts. We are nearing the final prototype. We have posted pictures of the models wearing the shirts. They are not quite the finished product, but for the most part they will be what you receive. (SHIRT SIZES COME IN XS, S, M, XL)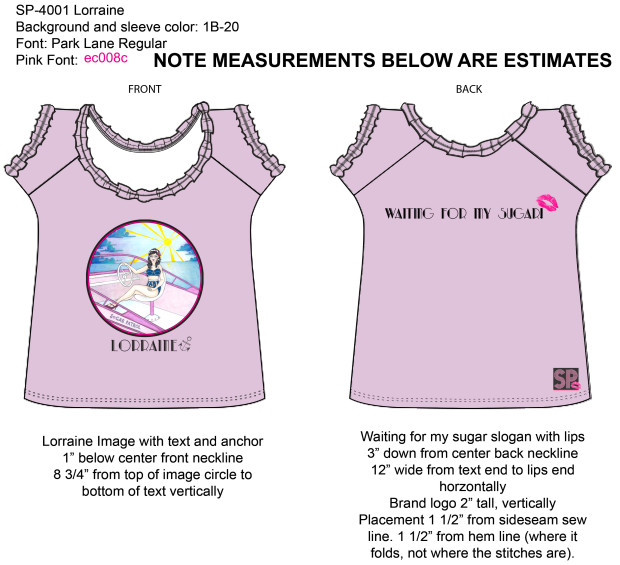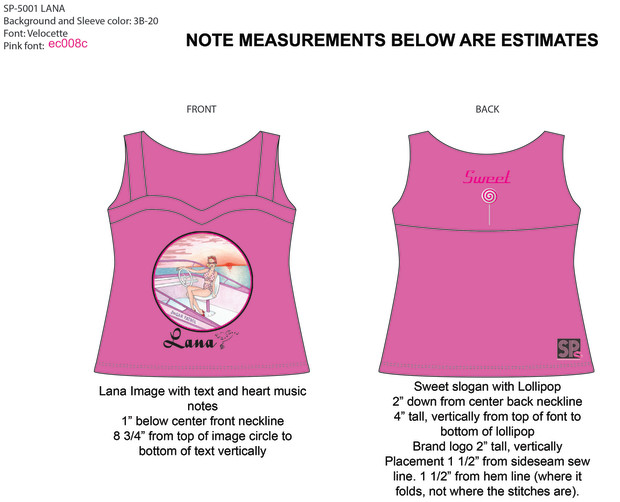 What We Need & What You Get
I have bootstrapped all of the funds and have worked extra jobs to get to this point, but now I need your help!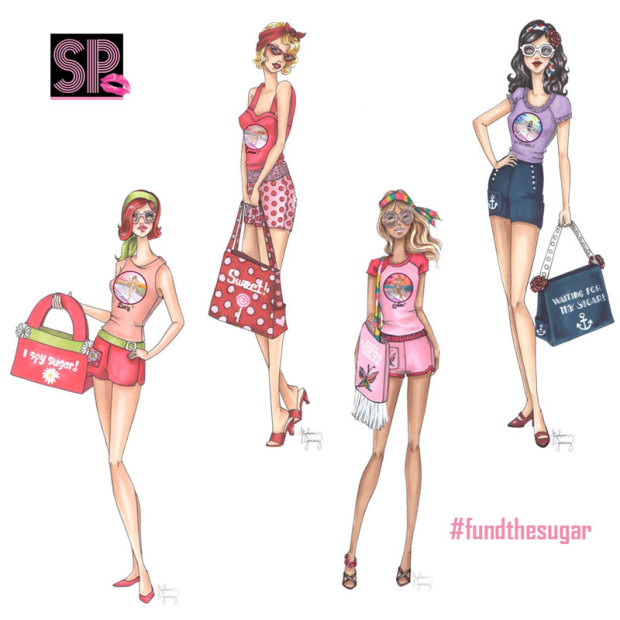 It will take $20k to create prototypes that are production ready to launch Spring 2017. The launch would include four different styles, representing each SP Lady, of beach bags, shorts, and bathing suits(as seen in the art on the T-shirts). The idea is to launch with everything you would need to go to the beach! This will offer a variety of products for our customers.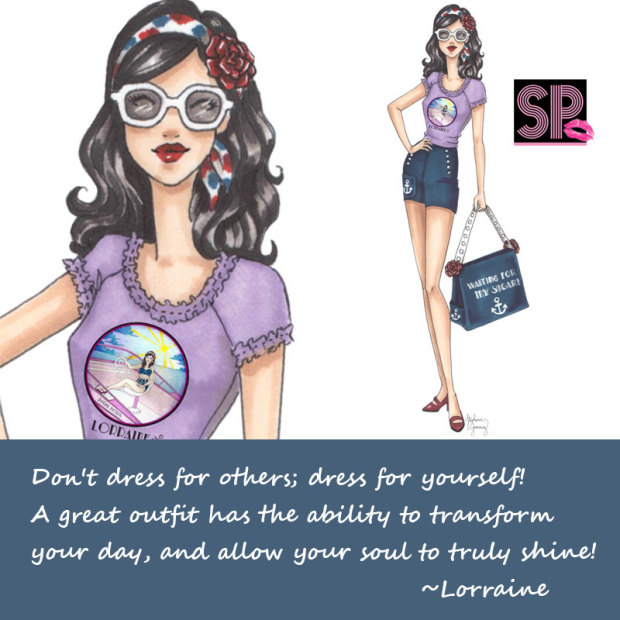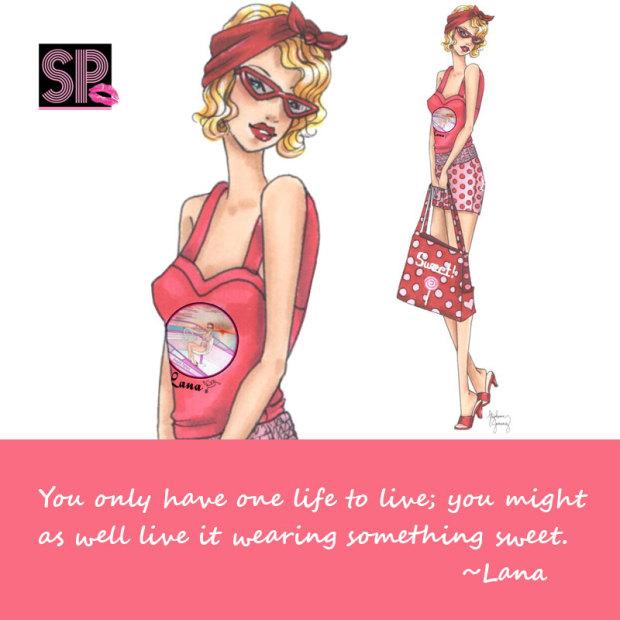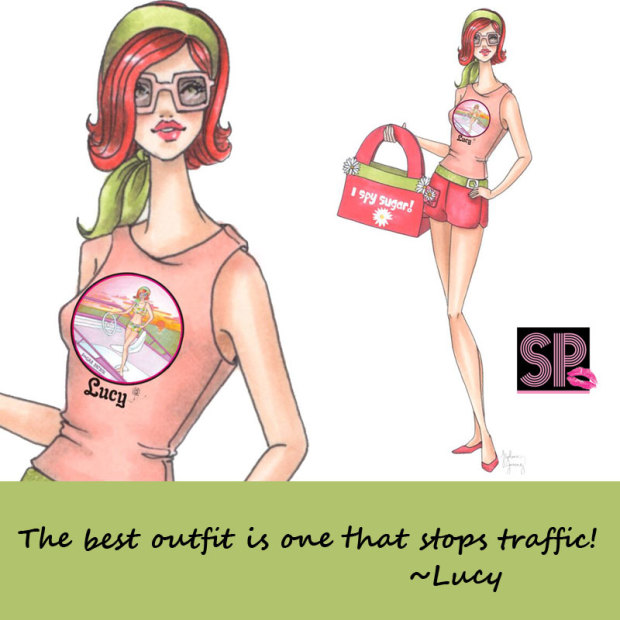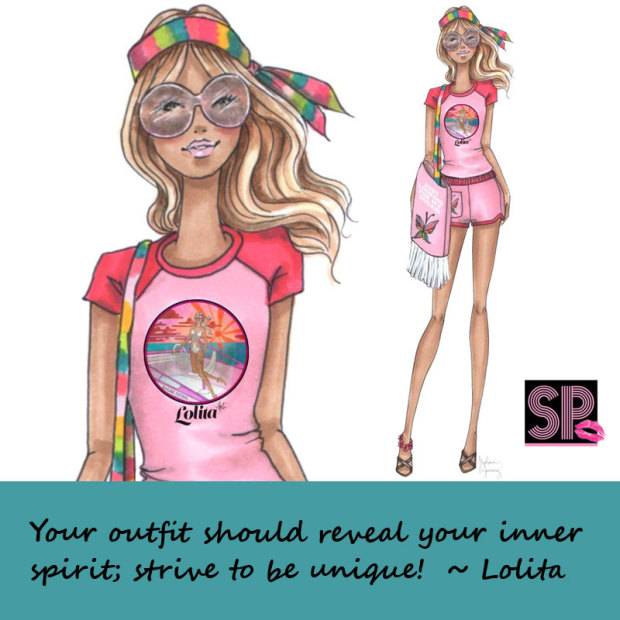 HOW WILL THE FUNDS BE UTILIZED
The funds will go to all pre-production costs such as pattern making, grading, design consultation, fabric, samples, website creation, graphic design for social media and website, handling/shipping, advertising costs, rewards for the crowd fund, photography, and video production.
OVERVIEW OF THE PERKS
Perks start as little as $25.
At the $75 level, you will receive a shirt of your choice.
At the $150 level, you will also receive a beach bag.
At $250 and beyond, you will receive a shirt, beach bag, plus other merchandise and more, including a collector's item numbered shirt with the signature of the SP lady you choose, and a ticket to our first fashion show!
TO THE MEN WHO LOVE THE LADIES OF SUGAR PATROL
We love our male supporters, please feel free to select any of the perks! One thought is that you can use them for gifts for the special women in your life; they will love it!
However, if you want to be in on the inner circle of our men's line, take a look at the Crew Package. I have put together something to honor our men who support and love us! For $225 you can receive 4 pieces of merchandise and have voting rights on what will make our men's line. You will also be invited to our first fashion show and will have photos taken with the ladies. If you select the $500 or $1000 option, I will let you customize your items to include merchandise from the "Crew Package".
See the details of our perks!
ANYONE WHO CONTRIBUTES TO THE CAMPAIGN will get to vote on the projects that are submitted to receive the 10% of the surplus for start up funds. Support us today!
THE BACKUP PLAN
If we do not fund the full $20k, whatever we do fund we will get as far as we can, starting with the beach bags, then shorts, and finally the bathing suits.
WHO YOU HELP
Let's fund it all and more today! Remember, a percentage of the surplus will be given to two lucky ladies to get started on their idea!
MY SISTERS OF ALPHA XI DELTA
Another 10% of the surplus will go to Alpha Xi Delta and their efforts to support Autism Speaks.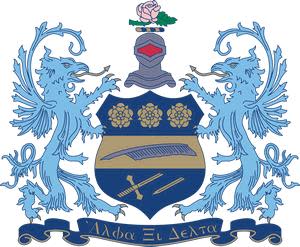 The Impact
Your contribution will change the course of my life and the lives of many others. The more you give, the more people we can help. In the future, Sugar Patrol Clothing is seeking to start a foundation or incubator of sorts to help women fund and find the resources to make their ideas, passions, and solutions a reality. It will be a way to connect women to others who have paved the way or who can support them in some way. This is my company's mission. Please help us get started!
MY INVESTMENT
I have already invested my personal money in this project. I have worked multiple jobs, taken all of my savings, and skimmed any and all extra income from my salary to fund up to this point. It is important to me to build something that can also help others. It is my fresh start, and I want it to be a new beginning for many other women.
Risks & Challenges
It has taken three years to get to this stage. I have started and stopped many times due to a lack of funds, but I have persevered. I am here today revealing a finished product. I have never doubted that this day would come. Any new business venture is a risk, but I have proven that I have the tools to keep pushing forward no matter the road block. It is very important to me to help other women, especially those wanting a new start.
INVESTING IN OTHERS is always risky, but I believe the pay off is too great not to take the risk. In the words of Frost, "and I—I took the one less traveled by, And that has made all the difference."
Other Ways You Can Help
If you can't contribute, you can still help!
Help us by following on Facebook, Instagram and Pinterest. Post links on your social media pages, and use the Indiegogo share tools to get the word out! You can be a part of the Sugar Patrol difference just by sharing our campaign!