iCrowdNewswire - Oct 3, 2016
Little Boxon'g fête ses 5 ans !
Nouvel EP – Nouveau Teaser – Nouveau Look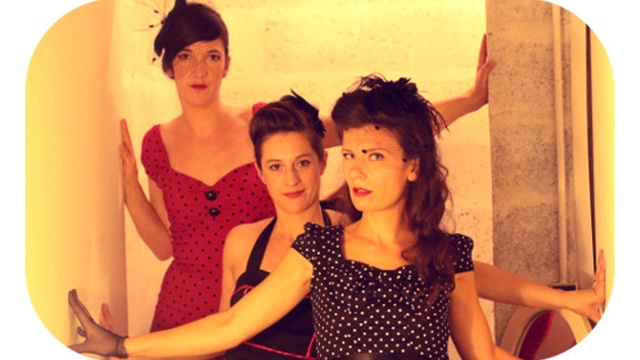 About
Eh ouais !
Ca fait 5 ans déjà que Little Boxon'g sillonne les routes d'Anjou et d'ailleurs avec ses notes de swing et son look rétro !
Pour fêter ça, et parce qu'on ne va pas s'arrêter en si bon chemin, on se fait une rentrée du feu de Dieu !
On enregistre un nouvel EP,
on profite d'un beau concert le 27 octobre au grand théâtre d'Angers pour concocter un teaser live,
et on refait notre ligne graphique.
Et pour tout ça, on a besoin d'un petit coup de pouce,
alors on a décidé de collaborer avec Ulule pour vous permettre de nous aider !
What are the funds for?
A enregistrer un nouvel EP
Il s'agit d'un 5 titres qui va sortir cet hiver. On a choisi le studio de l'Ile d'Amour à Ecouflant (49) pour y enregistrer avec Freddy Boisliveau derrière les machines.
A tourner un teaser-live
C'est Christophe Nizou qui va réaliser ce teaser-clip lors de notre concert au Grand Théâtre à Angers le 27 octobre prochain.
A refaire notre ligne esthétique
C'est au graphiste Simon Quémard que nous avons fait appel pour réflechir ensemble à un nouveau logo, et pour la pochette du nouvel EP, on va collaborer avec le photographe Fabien Tijou
About the project owner
Little Boxon'g c'est quoi, c'est qui ?
C'est trois voix en une, trois pin-up qui chantent leur amour du swing vocal, portées par un quatuor de musiciens à l'élégance fougueuse.
C'est le son et l'univers des Andrews Sisters, avec une bonne dose de rock'n roll, talons hauts, robes cintrées, harmonies ajustées…
Ca swingue, ça jazze, ça fait vibrer vos oreilles et déhancher vos fessiers !
Retrouvez-nous sur notre site pour plus d'images et d'infos
Ou directement sur souncloud pour écouter notre son
Ou sur facebook pour les nouvelles fraiches et l'actu live
Au chant : Fanny Duroisin, Chloé Thorey et Emmanuelle Ruault.
A la guitare électrique : Sam Gallienne
A la guitare rythmique : Richard Mouzay
A la contrebasse : Florent Corvaisier
A la batterie : Emmanuel Gaudin