iCrowdNewswire - Oct 2, 2016
Richard Webb Temples 2017 Arizona Temple Calendar
A 14 month calendar (16 images) of Arizona's LDS Temples using Richard Webb's Temple photographs.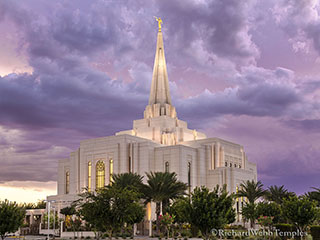 Support my Richard Webb Temples 2017 Arizona Temple Calendar. Be an early supporter and snag some big savings. Get your Christmas shopping done early.
Introduction
My name is Richard Webb. I'm a native of Arizona. I have a degree in Commercial Photography from Northern Arizona University and have been a freelance contributor and contract photographer for Arizona Highways magazine for many years.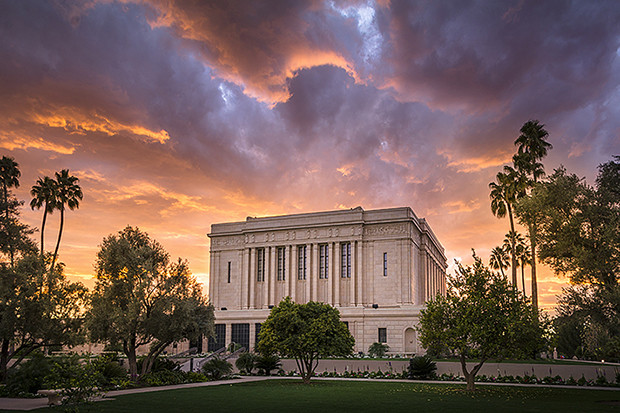 I've learned that strong compositions, beautiful lighting, and dramatic skies make the best landscape images. The same elements also make for amazing Temple images. Creating powerful and inspiring images of LDS Temples has become a passion of mine.
Selling prints through Deseret Book and other LDS retail outlets has given me the chance to build an audience, connect with fans, and gain valuable feedback.
Over the years I received hundreds of requests for a calendar with my images. Last year I initiated a fundraiser just like this one and produced a 2016 calendar of Arizona's five LDS Temples.
The response was overwhelmingly positive and I received many more requests to continue producing calendars.
Objective
My goal now is to again produce a 14-month calendar featuring the five LDS Temples in Arizona. The calendar will actually have 16 Temple images, including the cover and an image on the year-at-a-glance page. It will make a great Christmas gift.
The purpose of this campaign is to fund the production and distribution of the calendar. By backing this project you can receive one or more copies of the calendar for yourself, or to give as gifts.
Each page of the calendar will be 8 1/2″ x 11″, but the actual Temple images will be 8″ x 10″ in size. Past month's images can be removed from the calendar and put it in a frame, if you choose. This can be an economical way to display Temple images throughout your home.
Capturing the images and producing a quality calendar is expensive. There are significant upfront costs for equipment, travel, and the setup and actual printing. I've put in a lot of effort, this last year especially, to create amazing images for the calendar.
My goal for this campaign is to raise enough funds to set up and print the calendar; pay for materials, postage, and labor; and pay all associated (Indiegogo, PayPal, credit card) fees and applicable taxes.
I hope that you'll continue to check in on the campaign and keep sharing with those who might be interested.

Your Contribution
Your contribution, or backing, to this campaign is crucial. The more calendars I can print and the more successful this campaign is, the more likely I will be to continue to do this in the future.
In turn, this campaign lets you buy calendars (especially in quantities) at a discount. I'm not charging sales tax (I still pay the tax) and I'm offering even bigger savings for early supporters. Check the perks to the right for more details.
Other Ways You Can Help
Some people just can't contribute, but that doesn't mean you can't help.
Please get the word out and let people know about this campaign. Share it on social media, email, and tell your friends and family. Also, use the Indiegogo share tools. Thanks for your help!