iCrowdNewswire - Sep 30, 2016
EFFBOMB
Do you drink coffee? Are you health conscious? The Original Multivitamin for Coffee is here!
FLAVORS WITH BENEFITS
Introducing the Original Multivitamin for Coffee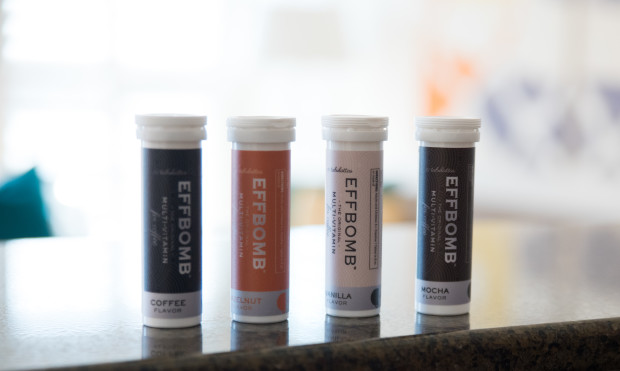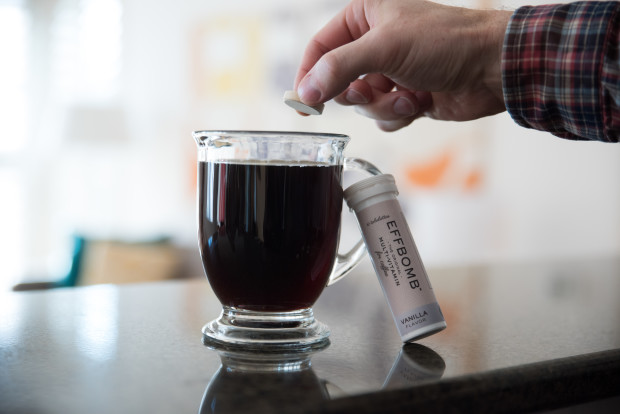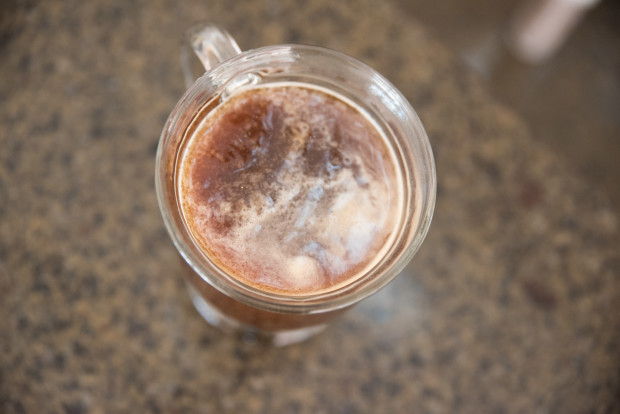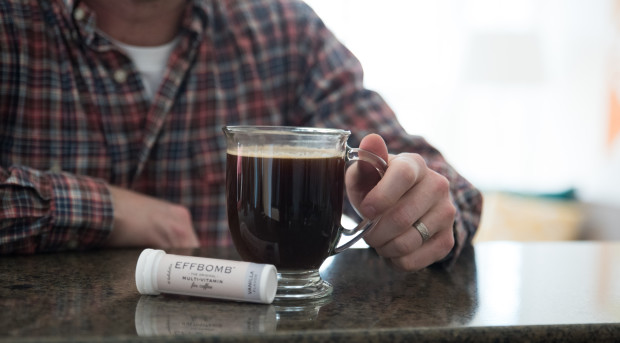 What would you say if, without any extra effort or added cost, your coffee could be fortified with vitamins and minerals and tasted better than ever?
(Well, now you can say THAT out loud.)
EFFBOMB is a tablet that you drop in your coffee and let dissolve. That's it. The patent pending tablet delivers great flavor in a low calorie formula that infuses 20 essential vitamins and minerals into your coffee.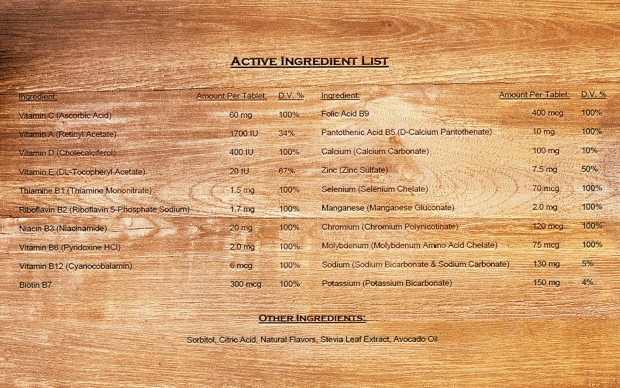 Regardless of its intrinsic health benefits, EFFBOMB's success depends on it tasting "really EFF-ING good"; so we've invested heavily in the flavor profiles and nutrient formulations to accomplish this goal. The tablet doesn't carbonate your coffee and doesn't taste like vitamins or medicine. Simply enjoy your coffee and, while doing so, let us take care of the following:
We are proud and excited to have developed a product that, conceptually, is very basic but achieves a fairly complex outcome. Aside from water, coffee is arguably the most consumed beverage and most people take or would like to take a multi-vitamin. Being one who wanted to take a daily vitamin as well as a coffee drinker, I set out to find a solution for those of us who would rather not (or can't) swallow a pill.
The challenge was finding a way to infuse coffee with a regulated dose of the right vitamins and minerals while keeping the joy in "enjoying a cup of coffee". Brewing powders with the coffee grounds creates too many variables in regulating the dose. Filter types, powder clumping, amount of coffee grounds and how finely they're ground all greatly influence nutrient transfer and infusion. Liquid vitamins don't work because concentrated nutrients with proper flavoring was cost prohibitive and creates a liquid volume equal to about a quarter of an average cup of coffee. We also didn't like the idea of having to physically measure doses (either powder or liquid), or having someone like a barista doing it for us was less than desirable. We wanted a simple and easy solution that eliminated steps. The effervescent tablet solved our problems; easy, consistent dose, awesome flavor, small packing.
If you weren't able to watch the video (or you're the reviewing attorney at the US Patent and Trademark Office) the EFF comes from EFFervescent; because you drop it in your coffee, like a bomb, the product named itself. No reference to the colloquial term of the same pronunciation is intended.
A balanced diet, regular exercise, reduced stress levels, fiscal responsibility, blah, blah, blah; we get these messages every day, all day. And, most people make an honest effort at achieving these goals too. Often, though, these goals are sacrificed because "life got in the way". In a day and age when we work longer hours, eat on the go, are digitally tethered to agendas and inboxes, and sleep less, we wanted to make a product that was simple to use, easy to understand, tasted good and at the very least served as a reminder to make healthy choices throughout the day.
WHY DROP AN EFFBOMB?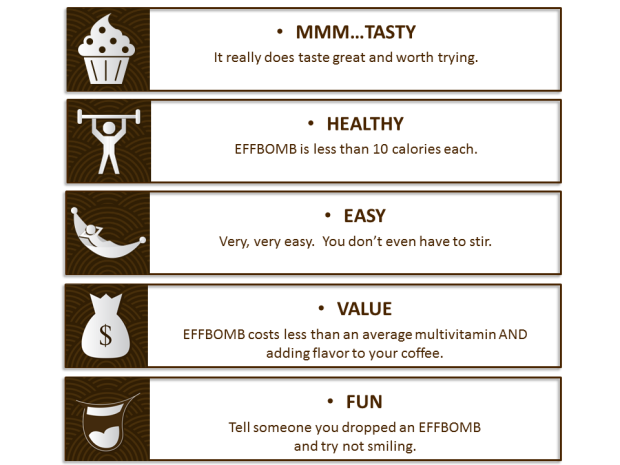 TASTES GOOD
The most common flavors for coffee lovers are vanilla, mocha and hazelnut. Due to development cost, vanilla and mocha became our first flavors. We are very lucky to be working with one of the best tablet manufacturers in the world, and their R&D department nailed the flavors. If you're like I was and don't flavor your coffee at all, we have a formula for a coffee ("neutral") flavor so it is almost more important that you help this campaign succeed; purists need to drop an EFFBOMB too!
LOW CALORIE
Would you rather drop and EFFBOMB or jog for 15 minutes? That's the calorie differential between an EFFBOMB and the leading flavored creamer. One flavor shot of syrup is about 80 calories and a table spoon of vanilla creamer is 35 calories. If you aren't counting calories, consider the ingredients listed for a daily multivitamin pill, we think you'll at least try dropping an EFFBOMB, which is all natural.
CONVENIENCE
It isn't hard to put creamer in coffee. It isn't hard to stir it. And it isn't hard to pour a glass of water and swallow a pill. But, let's face it, if it were easy we'd never miss a day taking our multivitamin and never run out of creamer or forget to pick up more at the store. Dropping an EFFBOMB makes life a little easier. Maybe efficiency put the EFF in EFFBOMB?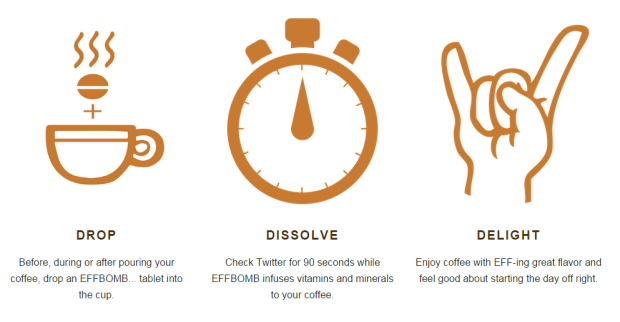 VALUE
Playing the marketing game, we could stretch the facts and say that flavoring your coffee and taking a daily multivitamin costs you significantly more than one of our tablets. The truth is, multivitamin costs vary and we don't know how much creamer or syrup you're putting into your coffee. With that said, at the low end of both vitamin and flavor cost, EFFBOMB still makes financial sense and will likely cost about the same as your flavoring plus a daily multivitamin pill.
IT FEELS GOOD!
The act of dropping one into your coffee and stating proudly, "I dropped an EFFBOMB." are equally enjoyable. Watching the tablet dissolve is a bit of an experience too if you just want to zone out for a minute or two. Information on multivitamins and their efficacy, necessity and value is abundant and often times confusing or contradictory. We also know there are a lot skeptics who don't think supplementing our diet is necessary. Our answer to that is that we've done a lot of research developing this tablet and know beyond a doubt that it is nearly impossible to get all your vitamins and minerals through food sources alone.
We aren't promoting EFFBOMB as anything other than what it is, a coffee flavoring that fortifies your drink with multivitamins. The label is very clear as to how much of each vitamin and mineral you are getting. Dropping an EFFBOMB isn't going to "melt fat" away, it isn't going to give you "shredded abs", and it isn't the secret "weird thing" genius millionaires take to get ahead. (And by the way, you're not fat, and how many appropriate chances to go shirtless do you get really, and you're obviously already a genius for having the attention span to get have read this far.)
SO, WHAT'S IN IT FOR YOU?
FAST SHIPPING
We want you to be able to drop an EFFBOMB at work as soon as possible. We are committed to shipping within a month of the campaign end date. We are launching this product on IndieGoGo with the hope of bringing a concept to market but rather to marketing the launch of a new product in a fun and cost effective manner.
LIFETIME DISCOUNT
ALL backers who contribute more than $50 will receive a lifetime discount on EFFBOMB. We'll give you a special VIP account with lifetime discount code to buy EFFBOMB (limit 6 tubes per month) at wholesale pricing because your early support means that much to us.
SWAG
The other rewards include the following:

Single Packs

Retail Product

EFFBOMB Blend Coffee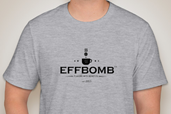 An Awesome T-Shirt

A Mug With LED Thermometer

A Very Nice Pour Over Set

Free, exclusive samples to help us test and develop new flavors.

Be part of our next commercial with a cameo appearance.

An in person thanks, a cup of coffee and an EFFBOMB together.
REWARDS CHART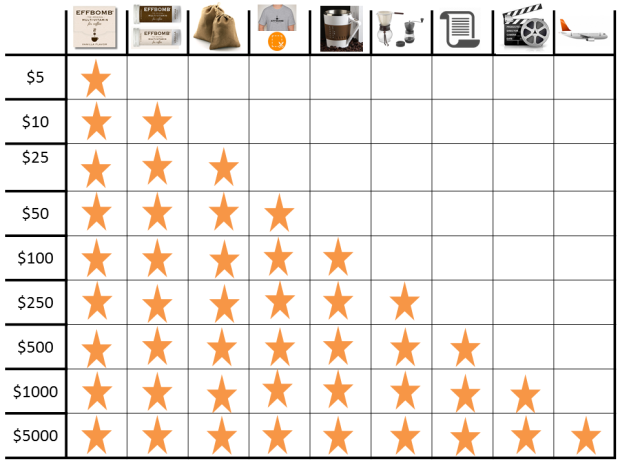 WHAT THE MONEY WILL BE USED FOR
60% Production: Each flavor has a minimum order quantity which is neither small nor cheap.
30% Flavor Development: The more we are able to raise, the more flavors we will be able to develop; more importantly, we'd like to customize nutrient formulas for even broader appeal.
10% Intellectual Property: We've already invested a lot into protecting the name EFFBOMB and filing patents, but the continued protection of our ideas and business is something we will need to do as we build the brand.
The coffee market is extremely competitive and dominated by some very large corporations; if this idea and concept is as good as we believe it is we will need all the help we can get to compete in this market.
WHERE WE'VE BEEN AND WHERE WE'RE GOING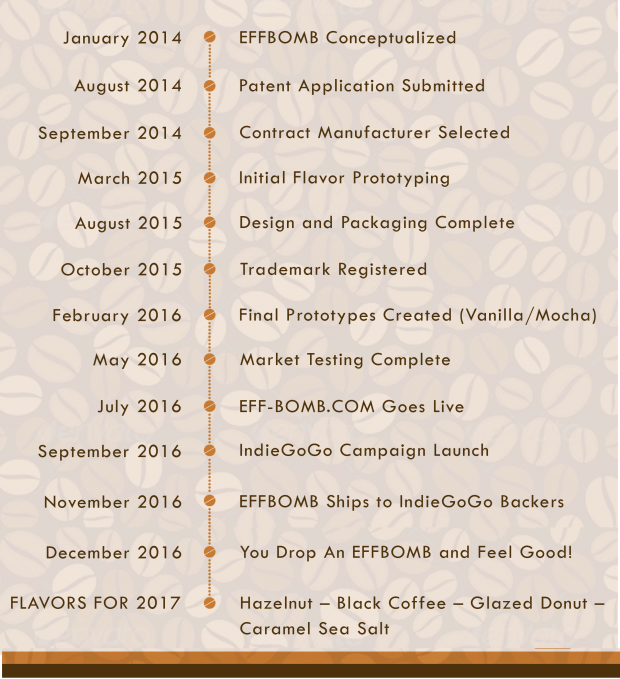 RISKS
This campaign has been over two years in the making so we feel very comfortable with the above timeline. We've finalized all major production steps, have the best manufacturer lined up and have tested samples of both flavors. As a backer, you will be the first in the world to be able to freely drop an EFFBOMB wherever you please without any negative repercussions. With anything in life though, and especially in business, as Kevin "Mr. Wonderful" O'Leary of Shark Tank fame says: "Poo poo happens my friend!" There are many things out of our control:
Raw material shortages.
Tablet press machines break down.
Climate controls in packing area destroy product.
Truck carrying our glass pour-over perk crashes.
My last name is Murphy and I do not take Murphy's Law lightly. With that said, it has prepared me well for contingency planning; if slight delays are the worst risks I have to mitigate I am happy and confident to be here today trying to gain your trust, contribution and business as a long term customer.
A Little About Me
I've spent the last 11 years managing global distribution of biomedical safety equipment used in researching cancer and infectious diseases. Now that I have two little boys and a baby girl all under the age of 4, travelling to the other side of the world for three weeks at a time is far less appealing than it was before getting married and starting a family. My wife Nicole encouraged me to nurture my entrepreneurial spirit and see if I could create something that would allow me to be my own boss. As I thought through the process of building this business, I realized that I also had the opportunity to provide an example to teach my kids about the power of combining critical thought, imagination and action.
I'm excited to leverage my experience in manufacturing (understanding processes and quality controls), international sales (cross culture communication and listening to customer needs), product development (getting an awesome product into your hands), and finally put to use my English Literature degree from college (writing ads, commercial scripts, and general PR).
I grew up in Minneapolis, Minnesota and studied English and Japanese at the University of Wisconsin-Madison. After graduating college, I spent a year working in Tokyo, Japan as a law clerk. Instead of going to law school as planned, I started working for a Hong Kong based internet start-up during the dot-com bubble. Three years later I started my own trading company importing furniture from China. Owning and operating a business in my 20s was both a blessing and a curse; I learned a lot and gained what some refer to as a real-life MBA; I also made some very expensive mistakes that forced me to table my entrepreneurial ambition. Working for someone else over the last decade has been beneficial in it's own right and has allowed me to properly structure this business.
Your Contribution's Impact
Supporting this product now allows us to go to market more freely and aggressively. I truly believe that this product can and will help people live a healthier lifestyle. At the very least we'll be providing a lower calorie alternative and, on a more idealistic level, I like to think that dropping an EFFBOMB will make people more conscious of their diets in general.
Ultimately, I am trying to build a business around this product and I am asking you to give EFFBOMB a try (and let us know what you think). There are way too many supplements out there promising the world; we're going back to the basics with EFFBOMB. It is a way to fortify your current diet with a daily vitamin that isn't a pill you have to swallow. Maybe you'll do a little more research on what nutrients your diet is missing or maybe you'll just like the taste, either way your generosity will be a springboard for us offer the same to a lot more people outside the IndieGoGo world.
Other Ways You Can Help
Spreading the word is one of the
Ask folks to get the word out and make some noise about your campaign.
Remind them to use the Indiegogo share tools!
And that's all she wrote.