iCrowdNewswire - Sep 29, 2016
The Vinyl To Video Project
The Vinyl to Video Project is a series of short films all taking inspiration from different songs.
The Vinyl to Video Project seeks to capture the feeling of being completely immersed in your music and seeing the stories your favorite musical artists describe appearing before your very eyes. This is a feeling that almost everyone has, and experiences differently, which is why one film wasn't enough to capture it. Instead, four films, from four writers based on four songs, will be the starting point for this musical and visual experience.


The Vinyl to Video Project is a short film series inspired by music.
Each writer in the Vinyl to Video Project wrote a story based on a song they love. The resulting scripts and their corresponding songs were:
Morning After: My Own Worst Enemy – Lit
Deer Grandma: Grandma Got Run Over By A Reindeer – Elmo & Patsy
The Road Home: The Ballad of Dwight Fry – Alice Cooper
Rhythm and Blues: Jackie & Wilson – Hozier
The scripts inspired by these songs cover a broad range of themes and genres. The drama Morning After depicts the aftermath of a suicide attempt. Deer Grandma, a noir comedy, details a family's discovery that their poor grandmother has been involved in a hit and run…with a reindeer. In psychological thrillerThe Road Home, a violent patient manipulates a doctor into facilitating his escape. Finally, Rhythm and Blues is a romantic film about a young man fighting to hold onto the memory of a lost love.

The Vinyl to Video Project first came to Curator Andrew E. Cahill when he was in middle school. After moving to a new school district, Andrew found himself sitting alone on the school bus, listening to his favorite songs, imagining the stories they told. As his passion for filmmaking grew, he constantly found that music helped him discover the story he wanted to tell.
After moving to Los Angeles, Andrew decided it was time to make this idea a reality, and found three talented people to help him develop The Vinyl to Video Project. Andrew and his ever-expanding team are passionate about making The Vinyl to Video Project as beautiful and inspiring as the songs behind it.
A year ago, this project was a collection of names and songs pinned to a wall in Andrew's room. Now it is ready to share with you.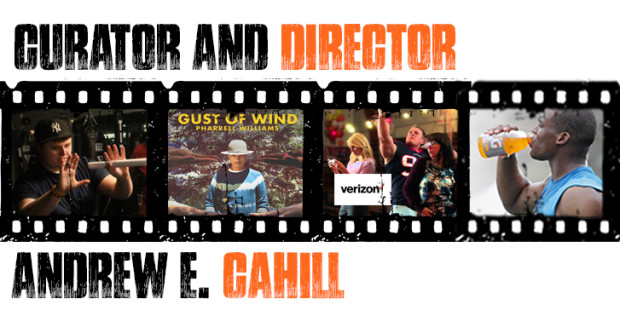 Andrew E. Cahill is a filmmaker, photographer, and podcaster. After graduating from Emerson College, he moved to Los Angeles, where he has been working professionally in the entertainment industry. His credits include the Pharrell Williams music video Gust of Wind, commercials starring J.J. Watt (for Verizon) and Cam Newton (Gatorade), as well as directing numerous music videos and short films of his own.
Earlier this year, Andrew's short film Face the World was an official entrant of the Marina Del Rey Film Festival, and his 2AM Music video for LA-based band "Greg in Good Company" was screened in RADIO KSCR's music video festival at the Vista Theatre in Los Angeles.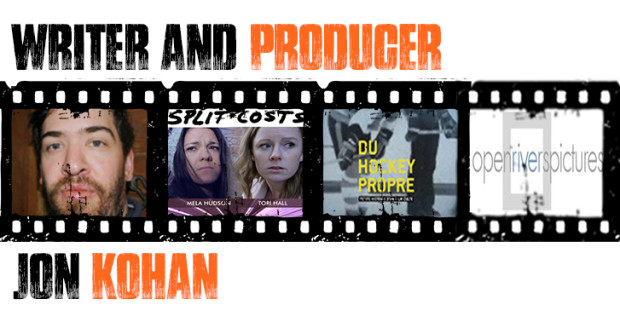 Jon is from the Pittsburgh, Pa area. He is a writer/producer in film and television. While his writing falls into many categories, he leans towards the comedy genre.
http://www.imdb.com/name/nm4811188/?ref_=fn_al_nm_1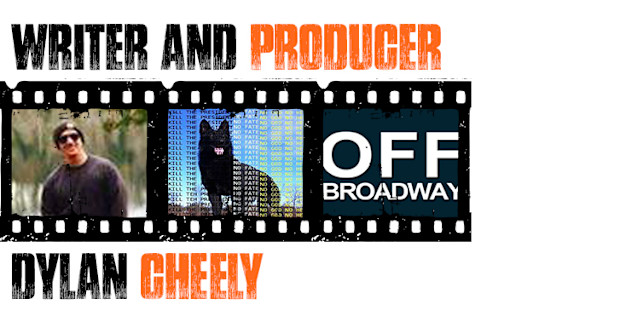 Dylan is 5-foot-11, has blue eyes, and wears a size 33 pant. He graduated from SUNY Purchase with a BFA in Dramatic Writing, and has spent his first years in L.A. putting that degree to good use by writing faith-based reality television, picking up lunch for Hollywood big-shots, transcribing dialogue from soft-core porn, and ghost-writing letters of support from all your favorite celebrities. Two of Dylan's plays have been selected for performance by his alma mater's distinguished "Let It Play" stage play competition, and his senior thesis was performed at a celebrated off-off-off Broadway theater. Dylan likes writing comedy and horror; some of his favorite motifs include hairy monsters, giant lizards, and ape-based humor a'la "Dunston Checks In". Dylan's excited to work with Andy, whom he considers to be a highly skilled and driven filmmaker, and who has had the foresight and good taste to veto some of the early scripts Dylan wrote for The Vinyl to Video Project (one of which included Bigfoot, excessive sobbing, and penile mutilation).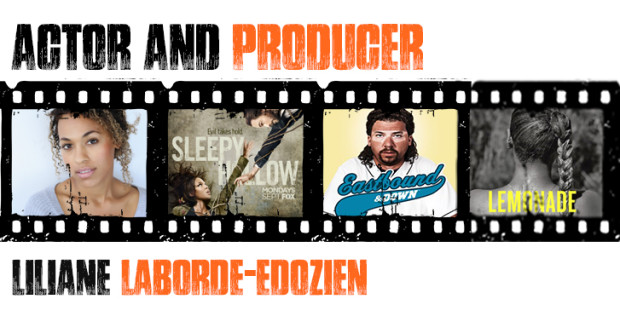 Liliane is a London-based French-American actress. Before moving to Los Angeles to pursue film, Liliane grew up in the South and attended UC Berkeley. She is currently pursuing a Masters in documentary filmmaking and science communication at Imperial College London.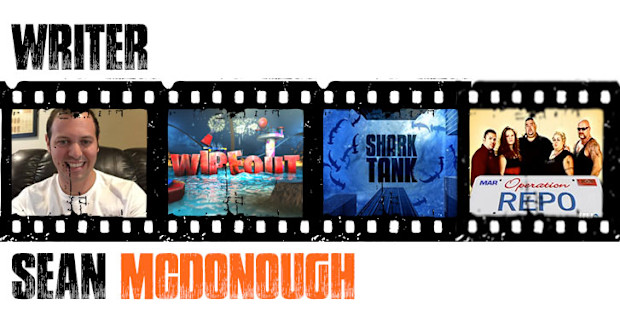 Sean McDonough is a PAGE awards and Shriekfest best screenplay finalist. His novels have been called "well-crafted and brutal."
http://www.imdb.com/name/nm6384414/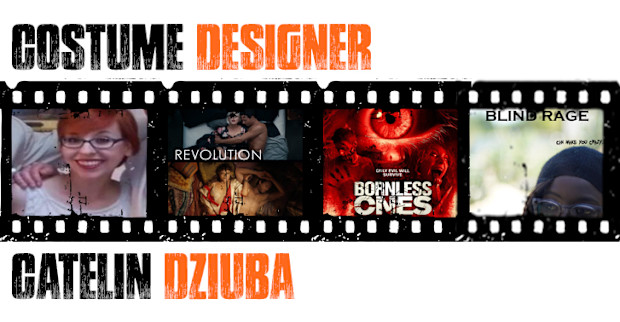 Catelin Dziuba (Costume Designer) is originally from Moran, Michigan, and Coral Springs, Florida. She is a former high school English teacher and moved to Los Angeles two years ago to pursue her passion for costumes and designing. Since then, she has worked on over twenty projects in all mediums ranging from theater, shorts, music videos, web series, and feature films.
Website: cdcostumes.weebly.com.
Instagram: @PBandDziuba
IMDB Page: http://www.imdb.com/name/nm6913980

Why back our IndieGoGo when we all know how tight money can be? It's not often that almost everyone in the world can relate to something, but the joy of listening to music and seeing stories is one of those universally relatable things. So that we can all imagine our music in a totally different way, we have created FOUR compelling stories to share with you.
We are going to do everything to make the most of our budget while still doing right by our cast and crew. We could cut corners, and not pay people, but that's not how we want to operate. As an artist who has worked for little to no money, I know how frustrating it is to put your heart and soul into a project, and still doubt that the project's creators respect you. So, we are absolutely going to pay our cast and crew, in addition to ensuring that we can get the proper equipment and be safe and insured while we do it.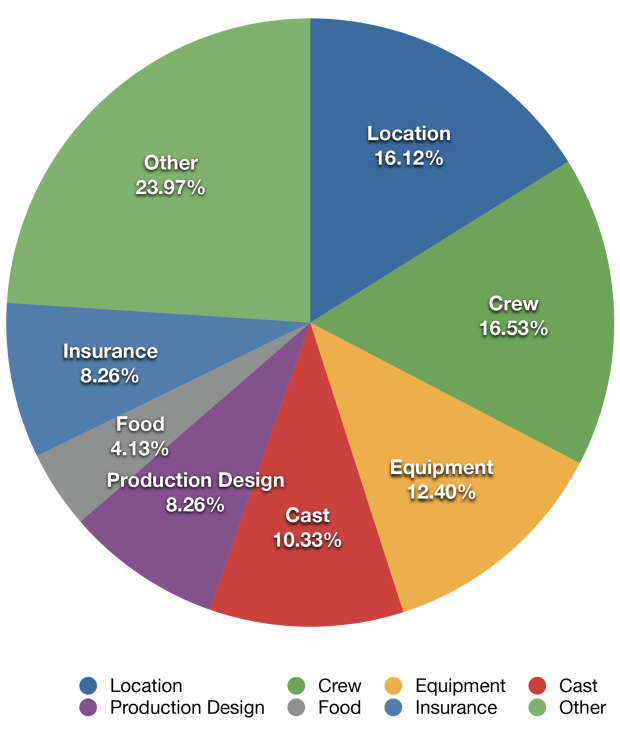 We understand that everyone has their own financial constraints, but we hope that you will check out our perks and consider a donation. Even sharing this link on Facebook/Twitter/Instagram can help! We truly appreciate your support!