iCrowdNewswire - Sep 29, 2016
Kryo Sleep Performance System
Sleep doctors agree the ideal sleep temperature is between 60-68 degrees. Kryo makes that happen.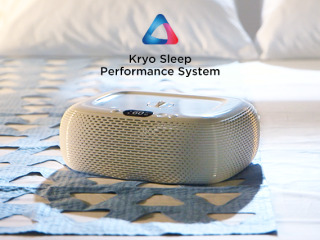 Kryo is a water-based, app-controlled cooling mattress topper that actively cools down to 60℉ (16℃) improving your REM and deep sleep by as much as 25% – that's like one free hour a night!

Kryo is here to help. Our patent-pending, temperature-controlled cooling mattress topper uses the latest in sleep research to guarantee a deep sleep, every night. Humans sleep better when it's cooler – that's a fact. The Kryo Sleep System allows users to adjust the temperature of their mattress in one-degree increments to as low as 60℉ (15.5℃).
Kryo's integration with the leading sleep tracking devices, including Fitbit, Jawbone UP and Misfit, uses your sleep data to improve your REM and Deep Sleep over time. Kryo's warm awake feature will help you drift from drowsy dreams to a more natural awakening instead of an abrupt alarm.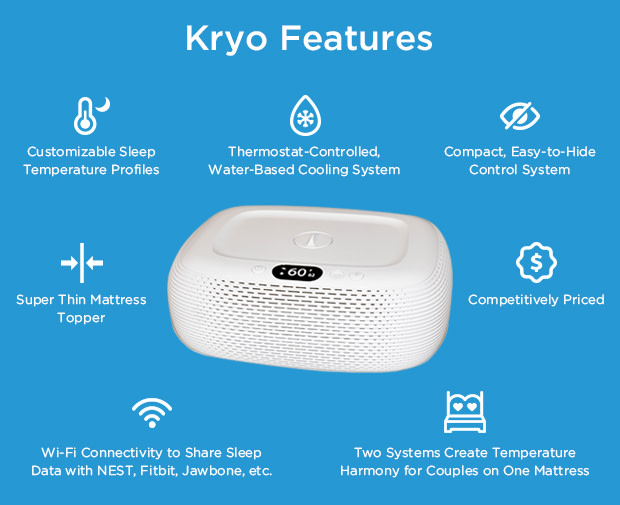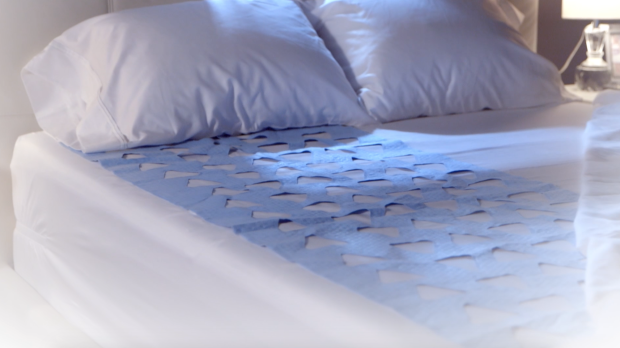 Studies show that better sleep improves virtually all aspects of life including weight loss, better cognitive thinking and improved muscle recovery. Our unique cooling mattress topper comes with an accompanying control unit that fits neatly under your bed or next to your nightstand to bring your mattress temperature down as low as 60℉.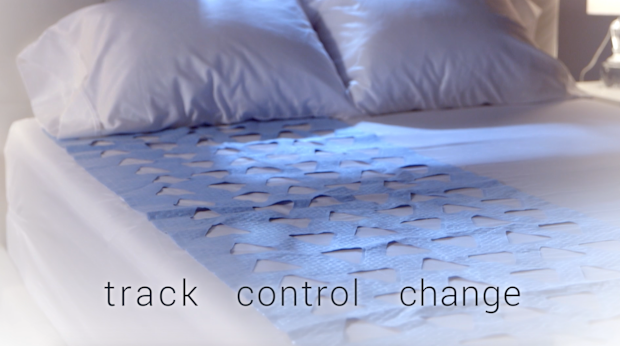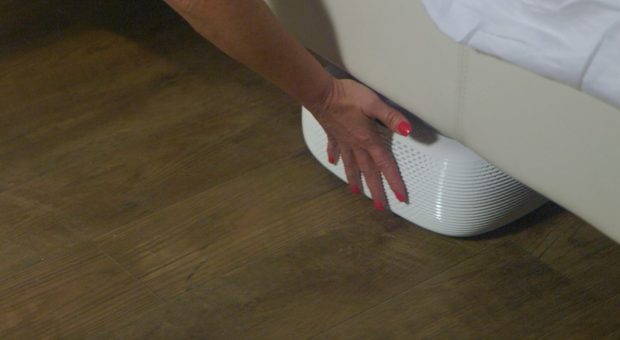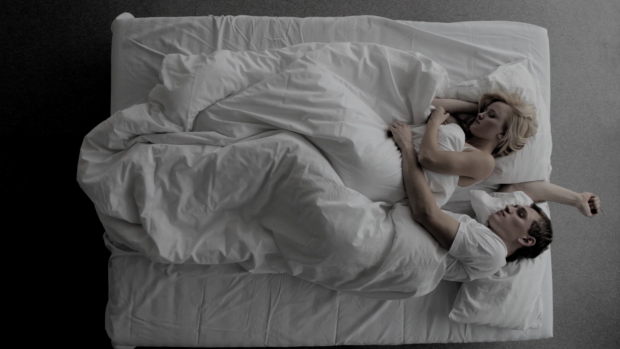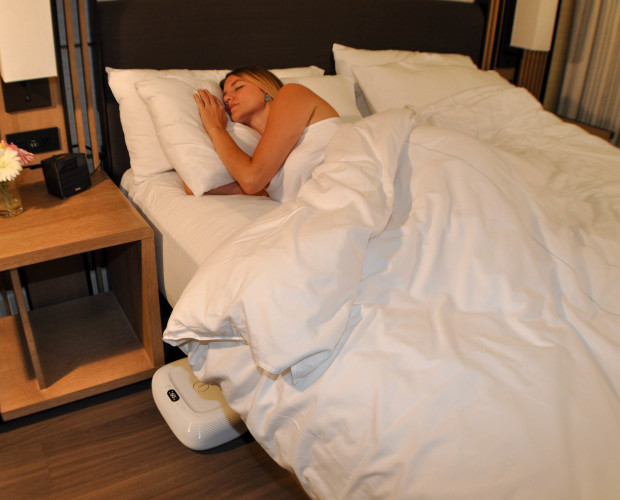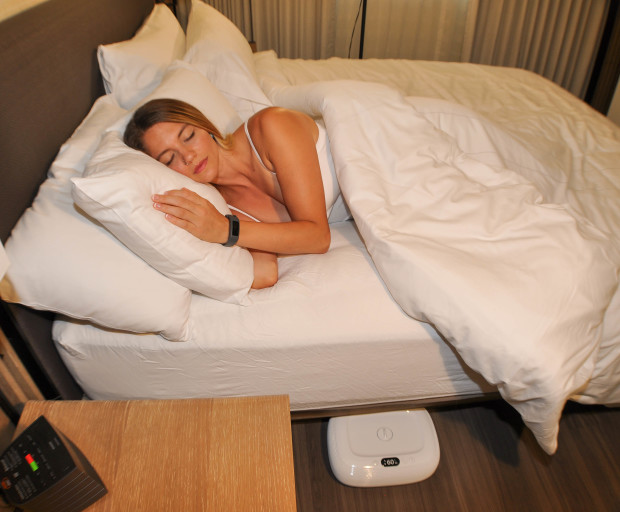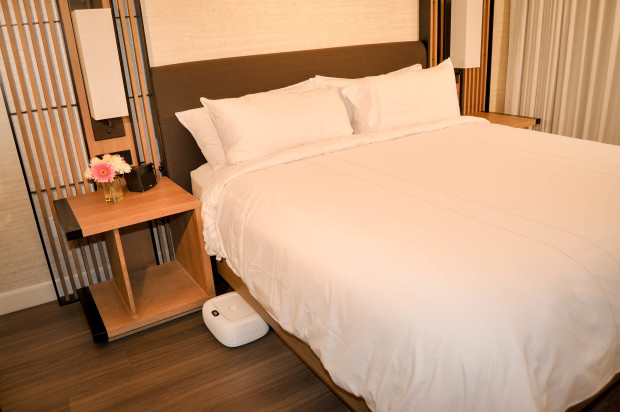 Kryo, with its water-based temperature control system, can cool as low as 60 degrees Fahrenheit or to your preferred setting and help improve the quality of your sleep. Plus, Kryo easily connects to your NEST, Fitbit, Jawbone apps and more to enhance your sleep quality. With just 10 nights of data, the Kryo Sleep System can adjust the temperature throughout the night to optimize your sleep cycles.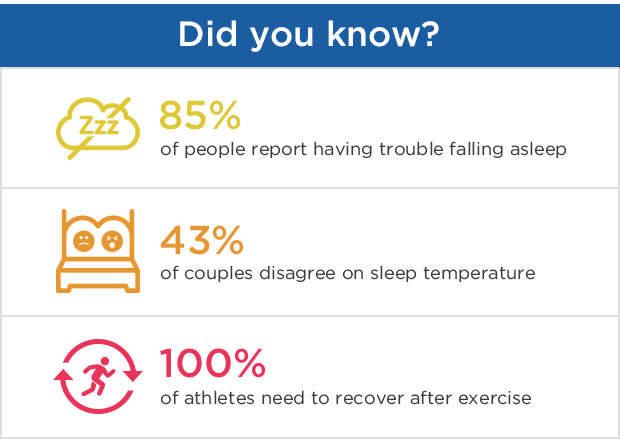 Did you know that 75% of people struggle to get restorative sleep in the summertime? Everyone can benefit from sleeping with Kryo! Here's what Kryo can offer you:

Control the quality of your sleep. Kryo's water-based cooling system allows for precise temperature control unlike most cooling mattress that use circulated air- or heat-absorbing gel. Now you can easily adjust your preferred sleeping temperature to a chilling 60 degrees Fahrenheit in one degree increments- your air conditioner can't even do that!

Are you an elite athlete? Have you undergone surgery or intense physical therapy? Are you experiencing menopause? Stiff joints? Kryo is for you. 100% of athletes need to recover after exercise. By reducing the heart rate and increasing blood flow, muscles recover faster and systems spend more time in recovery. Whether you're an Olympian, Iron Man athlete, triathlete, or a general fitness nut, Kryo can help relax and recharge your body every single night with its cooling remedies.
Cold therapy has been the standard for post-workouts and recovery of all types for as long as we can remember. Sleepers can now benefit from nighttime cooling throughout the night. Let Kryo help slow your heart rate, increase circulation, improve your circadian rhythm and help your muscles recover.

Our Wi-Fi-enabled smartphone platform allows you to control your Kryo directly from your phone. Set a weekly schedule to ensure your mattress stays at the perfect temperature, program temperature changes throughout the night and set an alarm to (literally) warm you awake in the morning. After a few weeks you can let our auto programmer take over and change the temperature throughout the night based on the timing of your sleep cycles.
Studies show that when you sleep at cooler temperatures, you not only sleep better, but you increase your quality of REM sleep, increase your volume of "good fat", burn more calories during the day and think more clearly. In addition to the quick recovery benefits mentioned above, Kryo can help improve your sleep habits and quality of life.
Did we mention the Wi-Fi-enabled platform is also compatible with your fitness and sleep tracker app? Sync up your Fitbit, Jawbone Up, MyFitnessPal and other apps to monitor your sleep.

Kryo can be use for more than just improving your sleep routine! Using IFTTT, you can come up with some great recipes that will connect your Kryo with your Nest Thermostat so you're not cooling two places at the same time. With Kryo you can stay healthy and sleep better.

Kryo's single-sized mattress pad fits seamlessly on top of your mattress and under your sheets, while Kryo's control unit is designed to fit neatly under your bed. Unlike our competitors who claim to control temperature, but don't have cooling capabilities, Kryo provides meaningful and precise temperature change you can count on. Is a fan enough to cool you on a hot summer day? You don't have to settle for the equivalent of rolling down your car windows to stay cool when you can actually turn on the A/C. You spend ⅓ of your life in bed, so start controlling your sleep temperature today!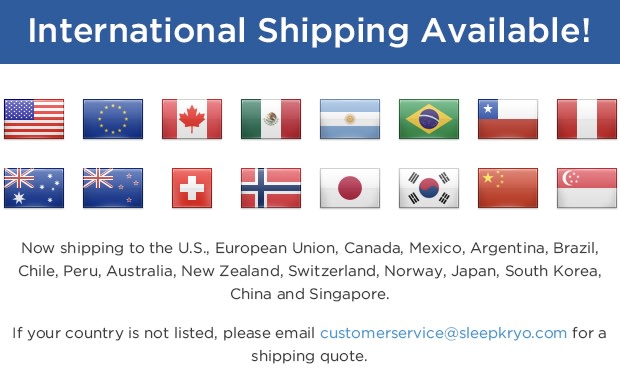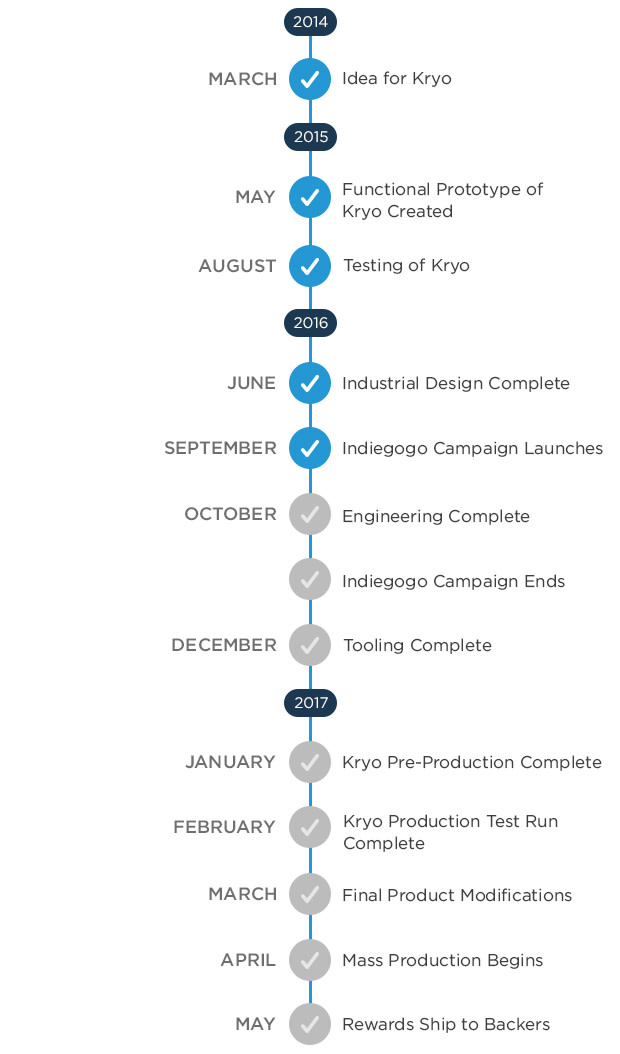 Todd Youngblood, co-founder of Chili Technology, and his wife Tara have been working on temperature regulation products for the past 12 years. Todd's uncle invented the waterbed 45 years ago and acknowledges how waterbed owners were very fond of sleeping amazingly cool each night. Over the years, Todd noticed how foam mattresses began taking the market by storm, but often left consumers sleeping hot. So, Todd and his team came up with a solution.
However, we need your help! With a proven track record of bringing new products to market over the past 16 years, and after serving five years on the INC 5000 list, the Youngbloods have the experience and knowledge needed to bring Kryo to life. The design, testing and prototyping have all been completed. All we're missing is your support! By backing our campaign, we're able to offer you and the rest of the world a new and affordable way to achieve a high-quality, deep sleep, every night.