iCrowdNewswire - Sep 29, 2016
Angels Of Air
Booking agency and traveler marketing.
Travel reservations are online for travelers, companies during the recent years. Accommodation, renting a car and even restaurant reservations are done online via our technological devices . Well , are you sure you get the best prices while there are hundreds of top agencies reflecting different prices to us and hundreds of sub agenices available that make us confusied about all these rates ? The answer is a big NO! We are totally in a price chaos .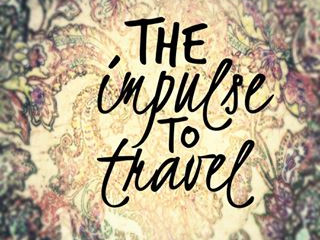 The solution is simple ! Have you ever heard about a revolutionary web site that saves you from this price chaos ?
Bussiness Trip or Travel ?
As a results of researches we have done in the commercial center of Middle East – Istanbul , we have the company portfolios from all over the world that travel in order to participate in conferences, fairs, symposiums rather than touristic trips. We asked hotels if they prefer companies or travelers?
The hotel authorities who indicated loving their all guests equally expressed making a great effort so as to satisfy their institutional guests and rank among preferred hotels.
Economy
Well then, which hotel can you stay at and what does it cost to stay there ?
We called great numbers of agencies, searched thousands of web sites that compare prices in order to find out pricing policy of hotels. After all, we saw that we could stay 2 days more at the same hotel with the price gap among prices that confronted us. Then where can we do our reservation ?
Cost Control
We started to do cost analysis with the hotels accepted to support our price research.
What is the cost of the hotel being completely empty?
What is the cost of a guest to hotel ?
After all these calculations we quoted prices that hotels can profit at the minimum level but we can provide big savings. Just special to us ,we made low price agreement with hotels that can't reduce the price due to their high quality service and number of stars.
Which hotels?
Hotels preferred by captain and cabin crews of airline companies take place on the top of our list. These hotels having high service quality and proximity to airports, business centers and transportations are our towers of strength.
Government Grant
Angels Of Air deserved to get support by completing entrepreneurship educations that are ensured by Turkish Republic by means of Kosgeb ( KOSGEP is small and medium enterprises development organization ) . Angels Of Air is planing to open a formal and representative agency in every country in order to keep equal the tax arising from revenues to be earned from guests and hotels in other countries. Offer for a representative agency that open abroad is proposed primarily to our supporters who ensure us the highest financial support in each country.
Return to Supporters
There is partner module on our website which is about completed. Every supporter can apply to be a partner in which city they are located. We will give 1 week – stay at 5 stars hotel in İstanbul as gift to 100 couple who will be determined by lottery.