iCrowdNewswire - Sep 28, 2016
TreeGirl:Intimate Encounters with Wild Nature Book
Book of TreeGirl's intimate photography and writing of 50 tree species from around the world.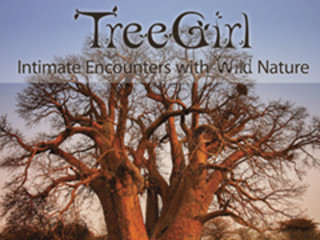 THIS BOOK IS FOR YOU–TREE LOVERS! TreeGirl: Intimate Encounters with Wild Nature is the first book of its kind! Part fine-art nude photography, part ecopsychology, part natural history and ethnobotany. This full-color interdisciplinary hardcover book is an anthology of 50 tree species from 13 countries on 4 continents that I have photographed myself and others with over the past 15 years. Be a part of the birthing of the TreeGirl book, tropical reforestation, and other tree-rific 'Perks'!
DO YOU LOVE TREES?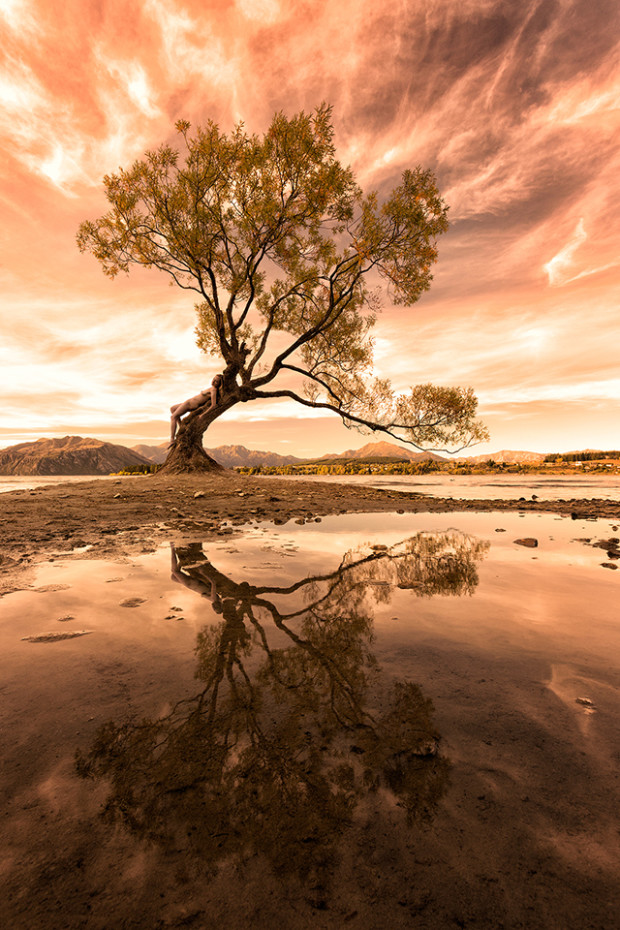 White Willow tree (Salix alba), South Island, New Zealand
As TreeGirl, my passion is not only to meet new trees, learn about them, and photograph myself with them, but to inspire others to connect intimately and soulfully with wild nature.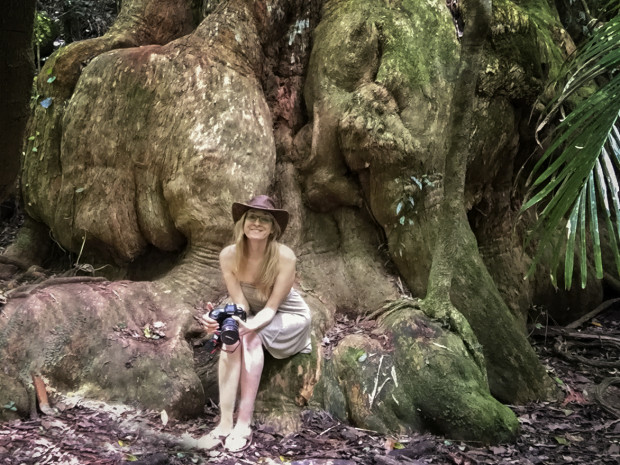 Brush Box tree (Lophostemon confertus), Australia
As a fine-art photographer, certified arborist and naturalist, conservation educator, and forest ecotherapist, over the past 20 years I have climbed, listened to, intertwined with, and photographed myself in the nude with over 70 spectacular species of trees all over the world, with the aid of my tripod and remote control.
Why? Because it is an unparalleled experience to bond with nature! Trees are my love, my family, my community, my home. And I want to show that trees are not only integral for the functioning of the planet, but they also can be a resource for inspiration, wisdom, energy, companionship and allyship for all of us.
There is no other book like this!
The TreeGirl book combines fine-art nude photography, with natural history and the ecopsychology of the human-tree relationship.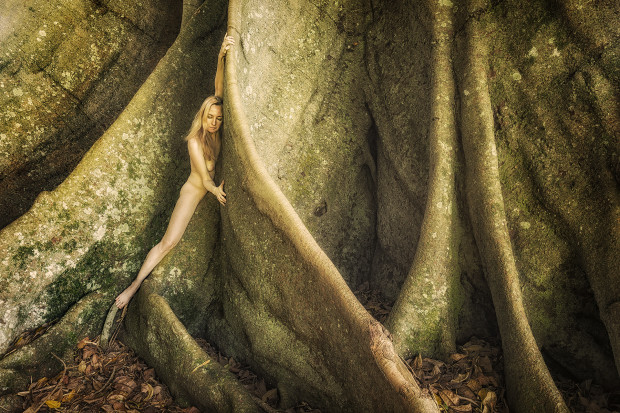 Morton Bay Fig tree (Ficus macrophylla), Australia
TreeGirl: Intimate Encounters with Wild Nature
goes beyond classic pictures of nature or the female nude; it captures dynamic relationships between living beings, while inviting possibilities for the reader'sown interspecies connections.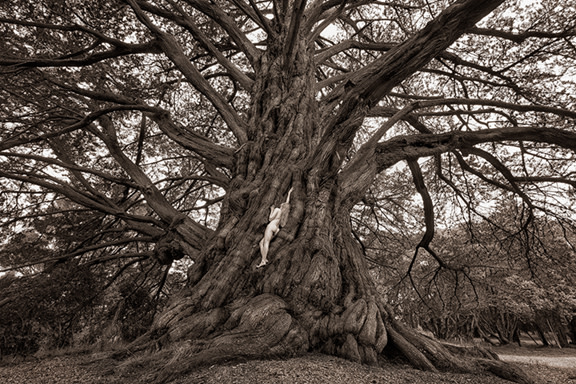 Monterey Cypress tree (Cupressus macrocarpa), North Island, New Zealand
The TreeGirl book is an invitation for you to come home to wild nature.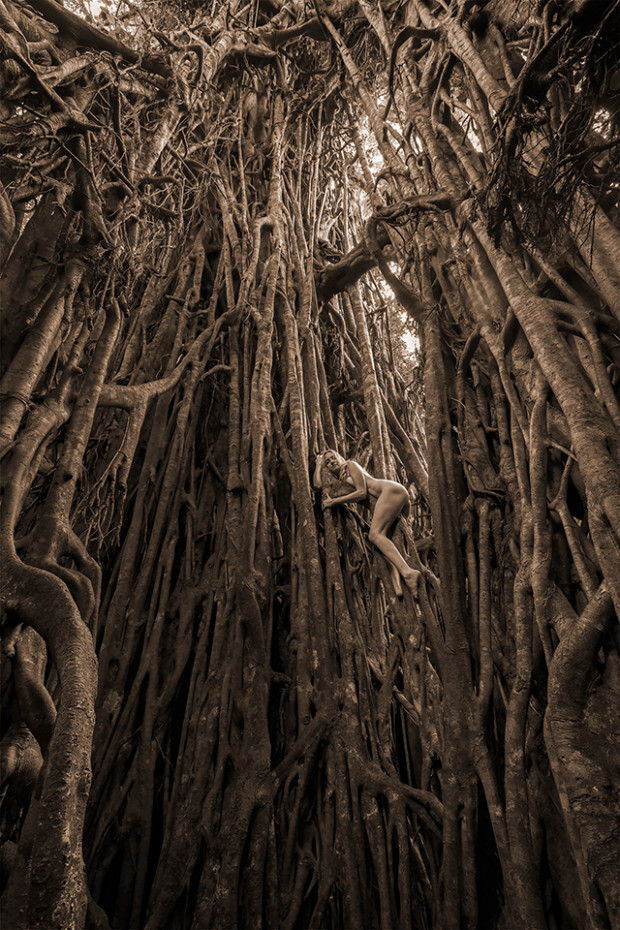 Green Fig (Ficus virens), Australia
BOOK DESCRIPTION:
TreeGirl: Intimate Encounters with Wild Nature is:
• A stunning, full-color, clothbound, hardcover coffee-table book
• A collection of over 150 photographs, including 20 new tree species not yet in my TreeGirl website gallery—with some images never before seen.
• 200 pages in an 11-by-11 inch format.
• Printed on 100% post-consumer-waste recycled paper.
• Foreworded by Fred Hageneder, German music composer and author of seven books on the ethnobotany and spirituality of trees.http://www.themeaningoftrees.com/about
• Gorgeously designed by Annett Boerner from Australia.
• The first book of its kind, combining photography, natural history, and ecopsychology.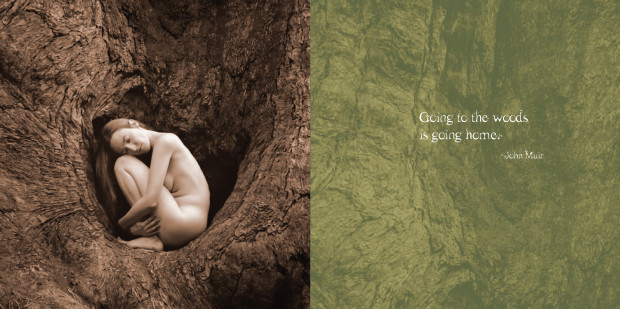 All of the photographs were taken by me, with the exception of two collaborations with Devin Fleurdujon and Caiyloirch Rupert Marques,
and 13 botanical natural history photos from talented photographers, including: Marilyn McFarlin, Hal Brindley, Dave Ingram, Martin Fletcher, Kristen Rasmussen, Annett Boerner and Dean Nicolle.
TABLE OF CONTENTS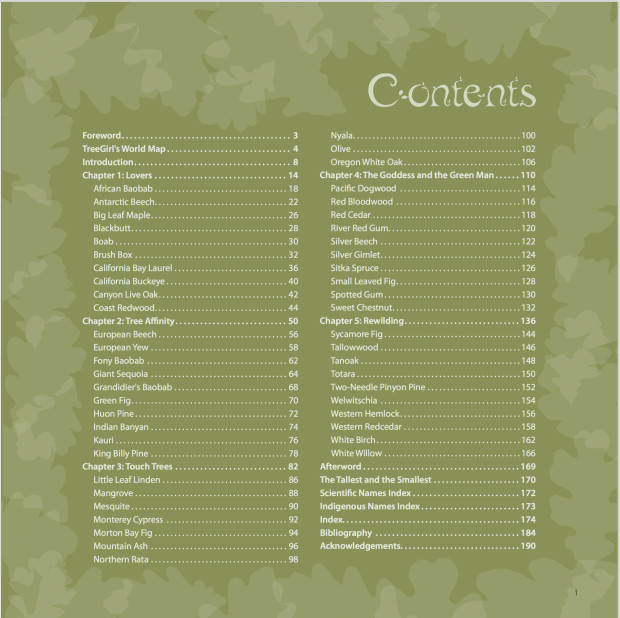 The TreeGirl book goes behind the scenes of what it is to be TreeGirl, and answers questions tree lovers have about these spectacular trees.
In the TreeGirl book, you will find photographs and writing of my 50 favorite species. Some of the trees pictured are the oldest, the tallest, and the biggest of their species. And because people always want to know about these trees, the photos are accompanied by their natural history, ethnobotany, conservation status, and narrative captions of my wild encounter with each tree.
SAMPLE PAGES INCLUDING PHOTOS, NATURAL HISTORY AND STORY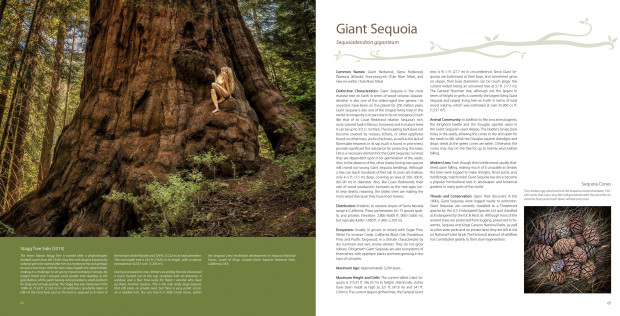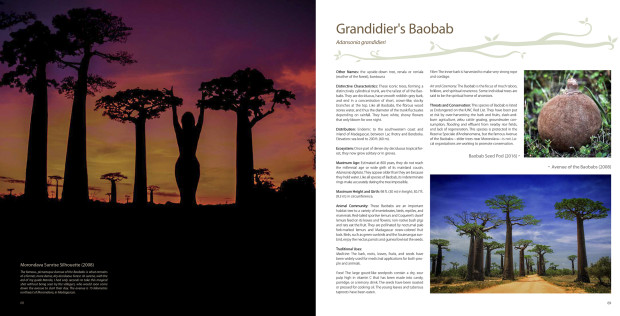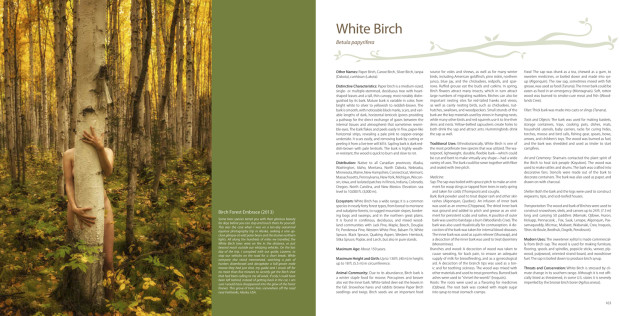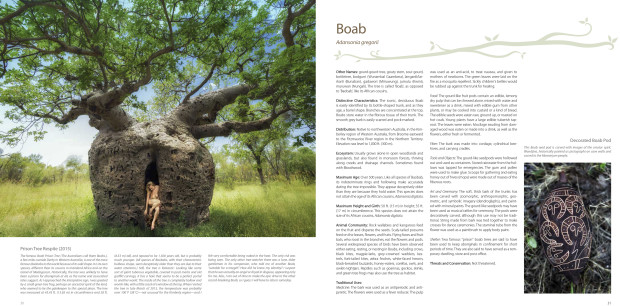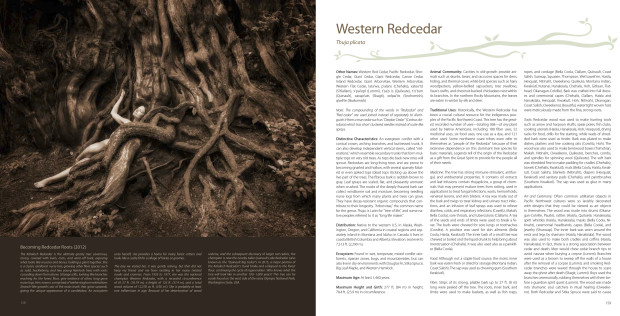 Interwoven with the species profiles are five essays that holistically address aspects of the human-tree relationship:
• the sensual (physical)
• the biophilic (ecopsychological)
• the arboricultural (ecological)
• the archetypal (spiritual), and
• the practical ways in which readers can rewild themselves and have their own intimate encounters with nature (therapeutic).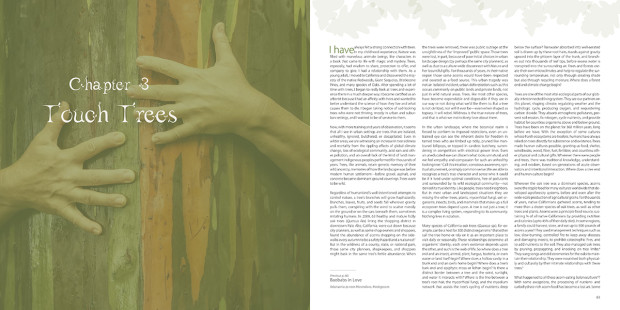 People love this beautiful book, and it hasn't even been released yet. Read some of the Advance Praisefor the Book: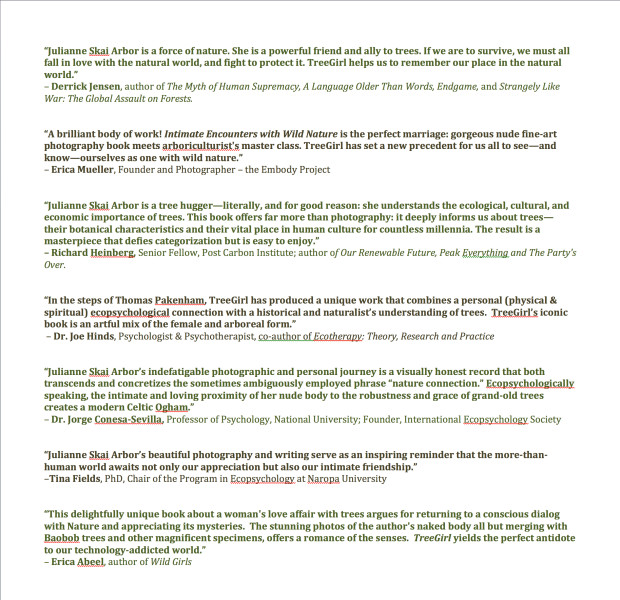 The core of the book's message is:
We can repair our collective cultural disconnection from Nature by rediscovering trees as allies and as a sanctuary from the madness of modern technological civilization.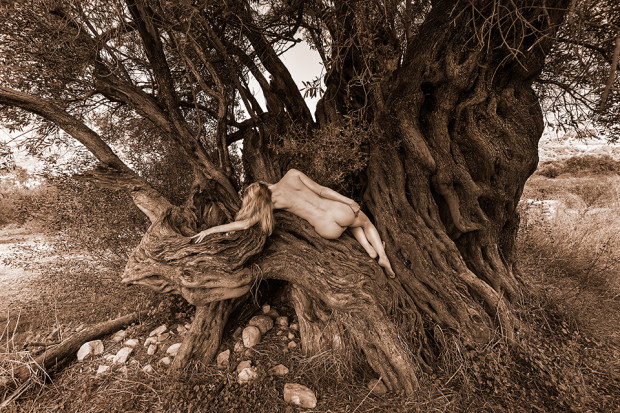 3000 year-old Panosos Olive tree (Olea europaea), Crete, Greece
BOOK PRODUCTION & TIMELINE:
SEPTEMBER 25th: The Campaign starts! At the end of this month, 2,000 TreeGirl books will go to print in Germany! (Why Germany? It was more affordable than other countries, with precision one can count on, and the ability to get 100% post-consumer waste recycled paper!)
OCTOBER: The Campaign ends at midnight (PST) October 25th! Trees and tree lovers all over the world celebrate! The books get boxed and head over the Atlantic Ocean on a long ocean voyage!
NOVEMBER: The books are still sailing over the Atlantic, till at last…
DECEMBER 1-ish: The TreeGirl books arrive like a grateful immigrants, passing efficiently through customs blessed by the tree angels. They are delivered to my distributor's warehouse in Tennessee, who then ships some special boxes to me overnight, to give you as Indiegogo Perks in time for the Holiday Season!
JANUARY 15th: The TreeGirl book is available for purchase in bookstoresnationwide, including online at Amazon.com and Barnes and Noble.com in the US. It will also be distributed in Canada and the UK. The book becomes an instant best-seller thanks to your continued sharing!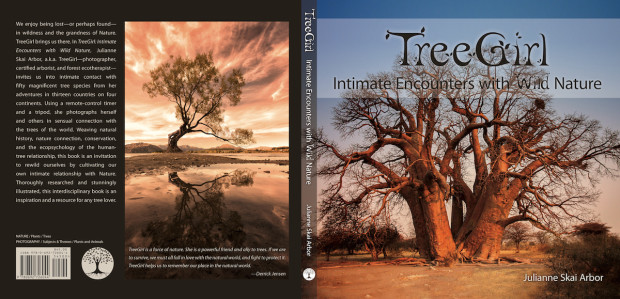 COST OF THE BOOK:
This book has been a labor of love for the trees! There are many costs to writing and self-publishing a full-color book. Over the past eight years, I have personally invested tens of thousands of dollars into creating this first-of-its-kind book, including travel expenses, photographic equipment, workshops, research, consulting, assistance, professional editing, professional book design, and miscellaneous technical and professional expenses.
I estimate the total cost of this project to be over $100K, including the upcoming costs of printing and promotion. The TreeGirl book itself is priced to retail at an affordable $45.
Your reward for contributing $55 or more to this campaign will be to receive your own personally signed pre-published copy before it's available anywhere else!
After this campaign, personally signed books will only be available at TreeGirl book events.
And, if you contribute $200 or more, you can also receive other exclusive Indiegogo Perks, including limited edition fine-art prints,
being photographed by TreeGirl,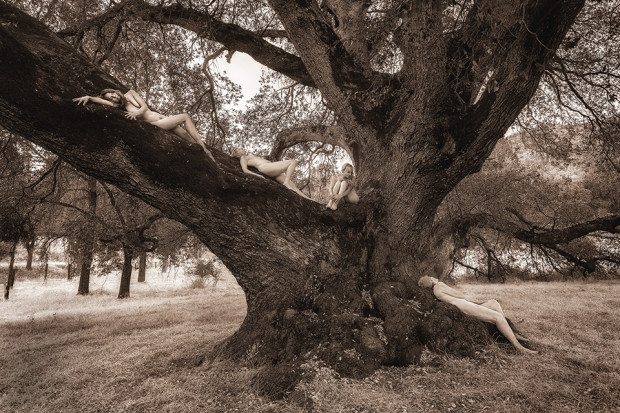 or the ultimate Perk: the once-in-a-life-time opportunity to accompany TreeGirl on an all expense paid international photo shoot adventure!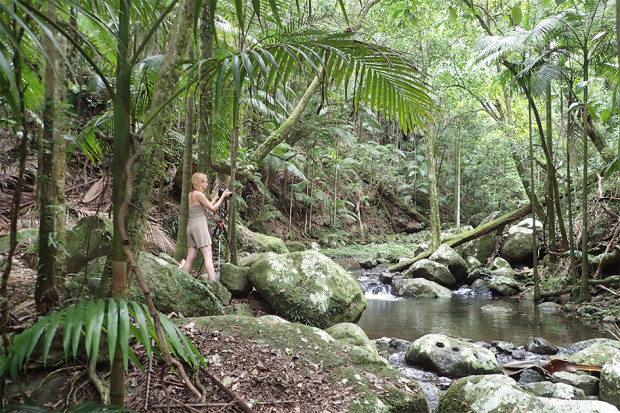 HOW YOU ARE SUPPORTING THE BOOK:
1. By sharing this campaign on all your social media, and liking my FaceBook Page: https://www.facebook.com/TreeGirlPhoto/
2. By telling all your nature-loving friends and family about the TreeGirl book.
3. By suggesting locations, radio shows and podcasts for TreeGirl book presentations.
4. By contributing as much as your heart can to this campaign now!
Not only are you helping TreeGirl finish paying for her eight-year personal investment in this project, but you are also helping the trees themselves.

10% of the funds raised in this campaign will go toward tropical reforestation projects via TreeGirl's partnership with the successful, woman-poweredwww.treesisters.org!

THE CAMPAIGN GOAL:
Minimum: $25,000
Ideal: $45,000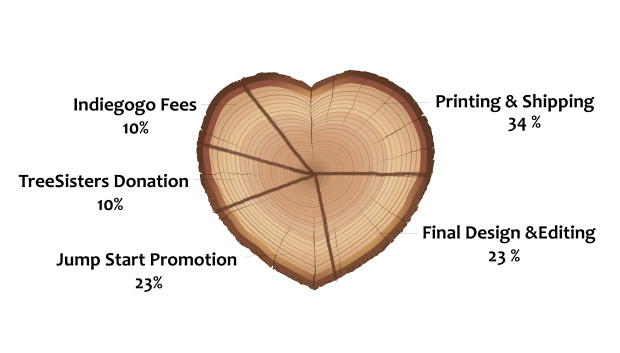 Since 10% of the funds raised goes to Indiegogo, and 10% goes to TreeSisters to fund reforestation projects, if the ideal goal is reached, the TreeGirl book project will receive $36,000. Promotion is critical, especially for a self-published book. Any funding over the goal is deeply appreciated, from the bottom of my TreeGirl heart, as it will not only help pay off the initial personal investment of self-publishing, but it will also provide the thousands of dollars still to be invested in promotion and book tours.
Why not buy your holiday gifts now?
Imagine how much your tree-loving friends will love you when you give each of them their very own signed copy of TreeGirl: Intimate Encounters with Wild Nature!
Each and every contribution is vital to the birth of this book
and for thousands of trees!

THANK YOU for your heartfelt generosity
and please share this campaign!