iCrowdNewswire - Sep 27, 2016
Production for Credit-Crad-Sized Computer, MiQi
MIQI – A RK3288 based SBC by MQMaker. We are raising funds to produce 1GB RAM/8GB eMMC version MiQi!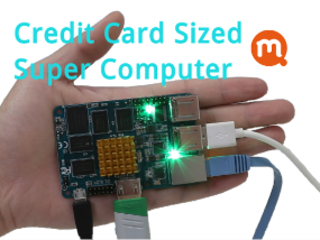 MiQi is based on the RK3288 computer host. It is powerful, and can support multiple different operating systems(e.g. Debian Jessie, Ubuntu 16.04, Android 5.1, ..). We have produced 100 MiQi(2GB RAM+16GB eMMC) before and have now sold out. This time we planned to produce some small configuration(1GB RAM+8GB eMMC) but equally powerful versions, needs your support.
This time we are raising fund to product small version of MiQi, which is 1GB RAM and 8GB eMMC. The RAM width band also is 64bit! Let's get to know about MiQi first!
MiQi is Small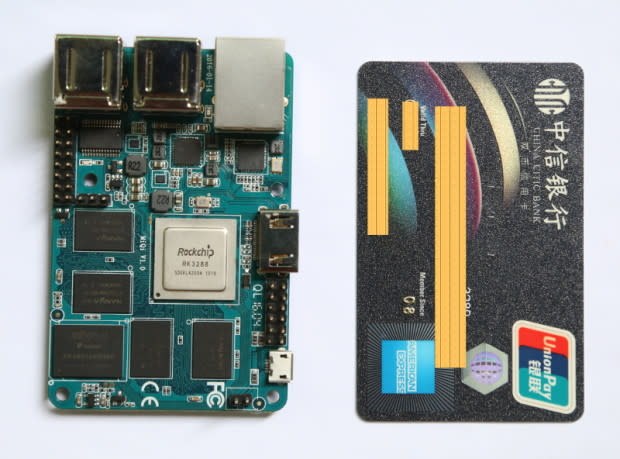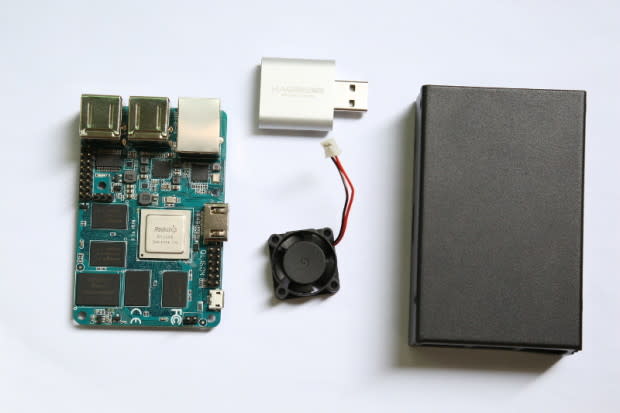 Small as a credit card,what can it do?
It is amazing!
MiQi is Powerful
MiQi is powered by Rockchip RK3288. RK3288 is a high performance application processor for high-end tablet, notebook, all-in-one device , smart monitor and TV-Box. Especially it is one of most powerful solution for 4Kx2K TV-Box.
Integrates quad-core Cortex-A17(up to 1.8GHz) with separately Neon and FPU coprocessor , also shared 1MB L2 Cache. More than 32bits address will support up to 8GB access space.
Powerful GPU is embedded to support smoothly high-resolution (3840×2160) display and mainstream game. Support OpenVG1.1, OpenGL ES1.1/2.0/3.0, OpenCL1.1, RenderScript and DirectX11 etc.
Full-format video decoder, including 4Kx2K multi-format decoder.
Antutu score(benchmark by cnxsoft)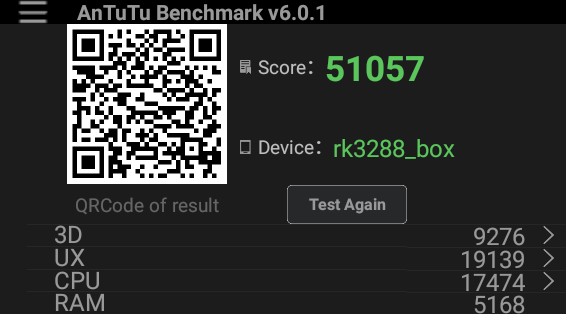 "Vellamo Score is very excellent with 3308 points for Chrome Browser, 3,021 points for the stock Browser, 2,019 for multicore, and 1,322 points for the Metal test."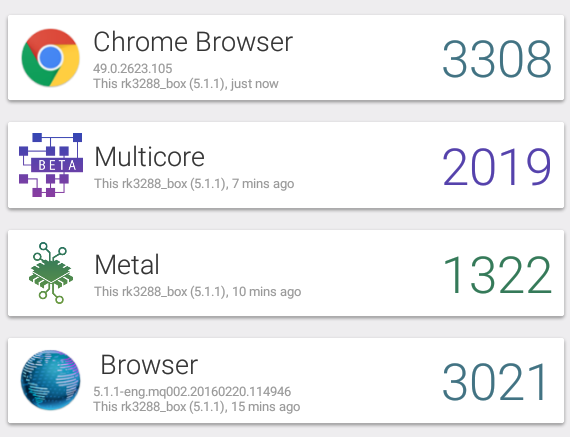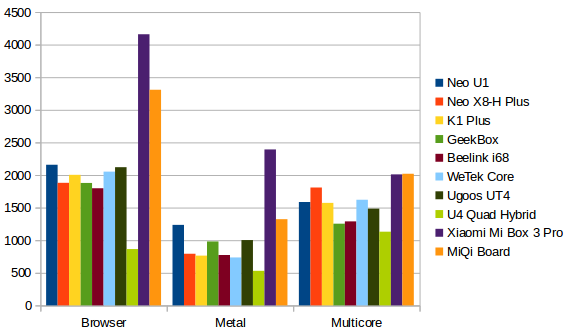 MiQi is Expandable
MiQi includes an HDMI 2.0 port, four USB 2.0 ports, a micro USB port, and 16-pin and 12-pin expansion headers. The board equip with up to 1GB LPDDR3 memory(64bit band width), and 8GB EMMC storage space, and of course a Micro SDCard interface can be extended more space;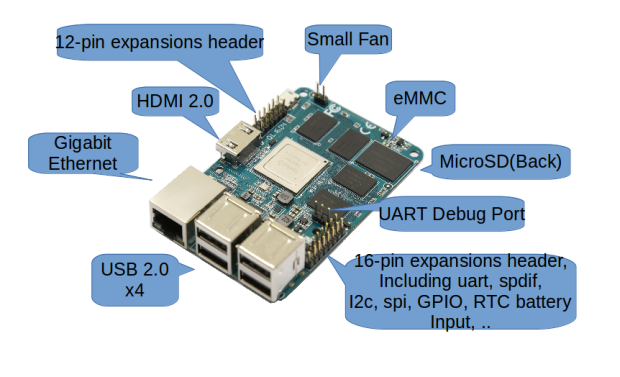 The expansion headers includes Uart x 2, I2S x 1, PWM x 1, SPDIF x 1, I2C x 1, SPI x 1, GPIO. There are 2 PIN for RTC battery input on the 16-pin expansion headers.

MiQi is Productive
We provide different OS images for MiQi. e.g. Lubuntu 14.04, Android 5.1, Debian 8, Ubuntu 16.04. We can use Linux Desktop Environment to do many thing, e.g. surfing the Internet, writing document, listening to the music, editing pictures, …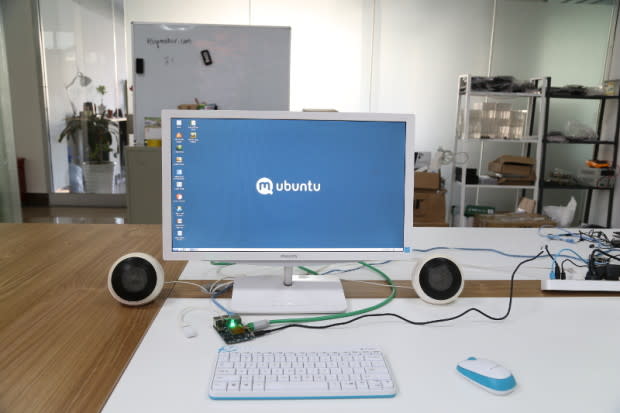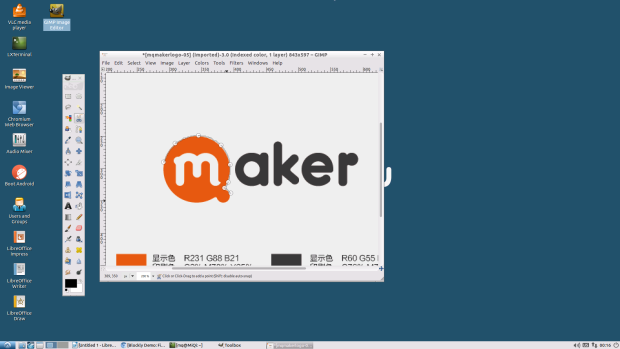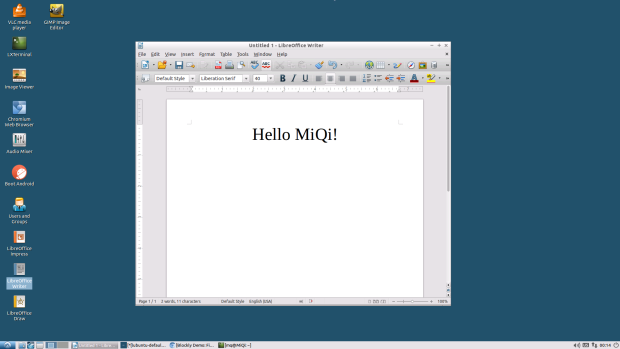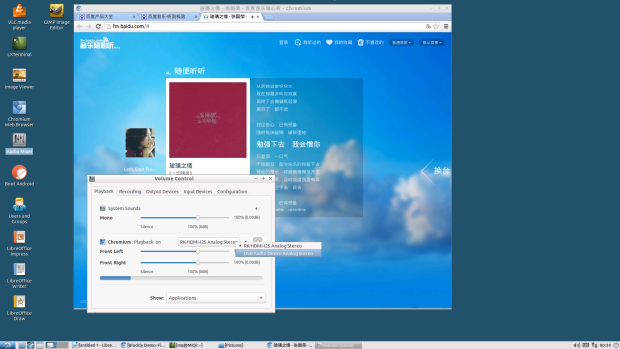 MiQi is Versatile
MiQi also runs Android 5.1 OS for entertainment.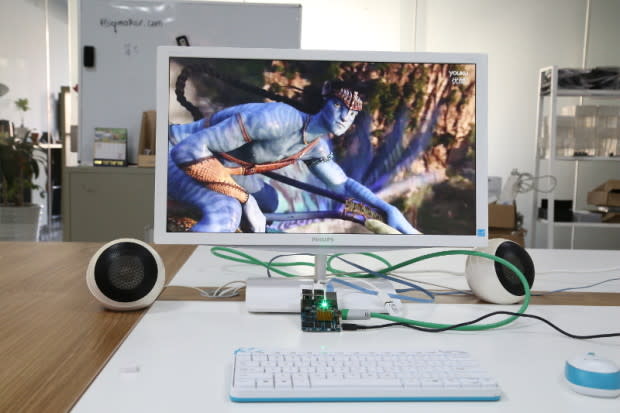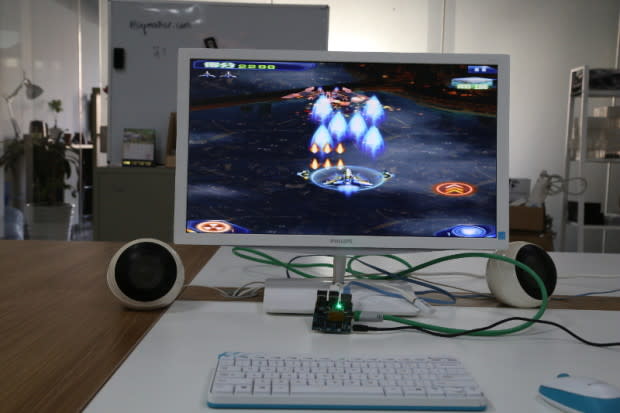 MiQi is also a cost-effective, ultra-scalable development tool regardless of IT, electronics enthusiasts, geeks, from which children can get what you want.
Whether office, play games, micro-server, it can be easy to learn programming job.
MiQi while an open-source product, you can easily get support from the open source community, as you can also implement their own ideas, their share to the community, so that more people benefit, currently supported open source system Ubuntu, Android5.1, Debian,
And this is just the beginning ….
This is MiQi
Small world, big heart, than you think
Your world, because it is different

About the Shipping
We plan to deliver the MiQis on November 15.
Risks & Challenges
We have completed the design has small batch production. We also have got the CE/FCC/ROHS certification for MiQi. There will not be any significant risk.
Other Ways You Can Help
We are looking for local retailers for MiQi, so that the user can get a better shopping experience. Please contact us if you can help.(email: sales@mqmaker.com). If you have any idea on the MiQi, please join to our forum(forum.mqmaker.com) and communicate to our community.