iCrowdNewswire - Sep 26, 2016
Echoes of Pine
Help us give this completed short film the festival tour it deserves!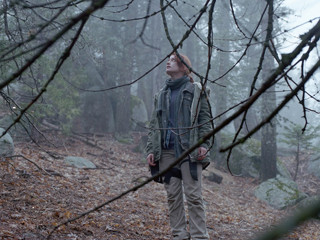 We are reaching out for your support in giving our 25-minute short film, ECHOES OF PINE, a shot at a proper film festival tour! Most independent filmmakers start crowdfunding campaigns to raise funds to produce their film. We are not like most independent filmmakers and ECHOES OF PINE is not like most short films. Our film is 100% complete! Film festival submission fees vary, therefore, all contributions will be used to submit this unique film into as many festivals as possible.
**STRETCH GOAL**
In the first 8 hours of the campaign, we managed to not only meet, but exceed our goal! Thank you to everyone who has contributed this far! However, it is NOT over! This goal was a bare minimum to submit to festivals. But, the more we manage to raise, the more festivals we can continue to submit to! The campaign is live for 29 more days — let's see how far we can get!!
-Dillon
Following a plane crash, a substance-abusing bush pilot must confront the unforgiving wilderness & her inner demons if she hopes to locate her separated son.

I've been making films for as long as I can recall — it's something I've always strived to do with my life. Some of my first experiences in this career were with the surf industry. Though it seems unorthodox, it helped me gain heaps of experience in crafting high quality productions with little resources, often from remote places in the world. I wanted to implement this idea into my narrative filmmaking. So like most indie filmmakers, I set out to make something with what I had access to.
I began with the story. I've always been a writer and enjoy that aspect of the craft. I knew I wanted to make something in the wilderness. Too many films today, particularly with indie films, are created "safely." By that I mean in an extremely controllable way. I wanted to capture the spirit of filmmaking by actually going out and adventuring — just as I have done many times with my surf films. At the time, I was also interested in the idea of, "a mother's strength." Most people have heard this theme somewhere. When a mother's child is in danger, they can call upon an almost supernatural strength to protect their child. I thought it would be interesting, however, if this strength was due to guilt rather than some paternal instinct. From there, the story was born.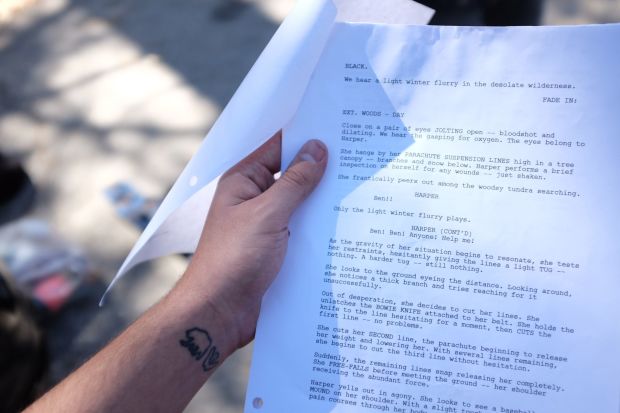 Once I had the story completed, I had to find the cast and crew. I was originally planning on directing, shooting, and editing it myself, so I only had to find actors, sound, music, make-up, stunts, and the rest of the miscellaneous crew positions. Luckily for me, most of my friends are passionate about the film industry and were enthusiastic about helping. This filled out pretty much most of the miscellaneous crew positions. Another one of my good friends, Matt Kennedy, is a professional stuntman in the film industry. He was the next person to join. He not only lent his stunt expertise but also provided his cabin in the woods as a base camp & location for our interior scenes. The next position I filled was a sound designer. While studying film at CSULB, one of my first friends in the film program was Kyle Pham. He was studying audio in film. We have done several projects together but talked about doing more ambitious films as well. I sent him the script and he agreed to help. Next, I moved on to music. Earlier in the year, Kyle introduced me to a talented music composer, Joe Sanders. Joe and I had done a couple projects together so naturally I asked if he would want to score Echoes of Pine. After reading the script, he joyously joined on. The next position I moved on to was special effects make-up. I messaged everyone I knew in the film industry in hopes of finding a make-up artist. Finally, one of my friends from school reached out to me and said he knew someone who might be free and interested, Andrea Loc. I contacted her and sent the script and she happily agreed to join as well. At this point I had all the main crew positions filled, so I opted to move on to the most difficult part: talent.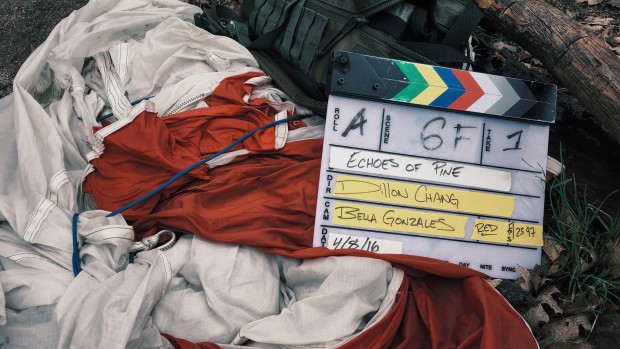 I have never casted for a fictional project before, or a project in general. All my past works have been with actual people, not fictional characters. I had no idea where to look in order to bring this film to life. Once again, I took to the world of social media to ask if anyone could point me in the right direction. Then, something interesting happened. Bella Gonzales gave me a load of information on where to look. I thanked her for the tremendous help. She asked me if I would watch her cinematography reel because she had seen mine and it inspired her to complete her own. It blew me away. I loved all the images in it. Right then, I asked her if she would want to shootEchoes of Pine. As upfront as it may seem, I had been looking for a cinematographer for a while. A director and cinematographer partnership is crucial in good filmmaking. I'm used to shooting all my own content because I'm genuinely interested in it, but also because I couldn't find someone who understood my style. Watching Bella's reel, something clicked. I sent her the script and she loved it. We now officially had a cinematographer and I was back on the search for some talent!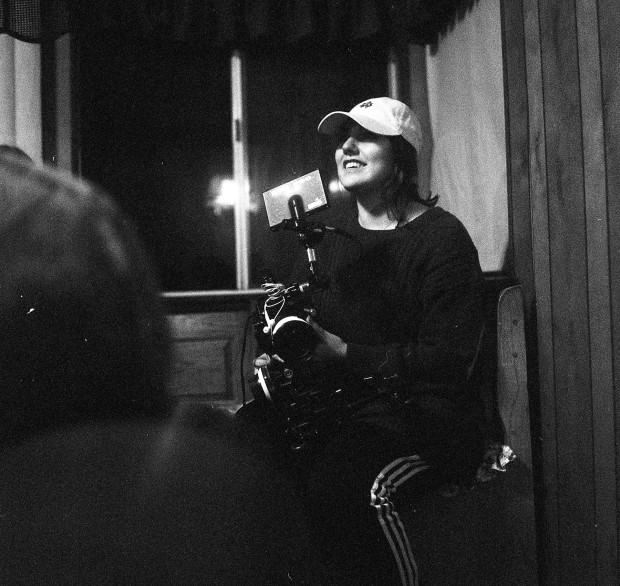 We start off with our main character, Harper. With Bella's information, I started searching the web for some reels. There were several aspects I was looking for: someone who was well versed in dramatic roles, comfortable with stunts, could resemble a young mother, and above all, someone who brought Harper to life. Then, I came across our star, Madeleine Heil. I asked her to submit a video audition and the role came to life. She embodied all the aspects I was looking for. I knew instantly. Next thing we know, we have our lead actress! Our next role was Clay, Harper's husband. For this role, the actor who came to mind was someone I had previously worked with, Julian Curi. I was impressed with with skills before and we spoke about working together on a film in the future. He just so happened to fit perfectly into the story I had, so I asked him and he wanted to do it. Finally, that brings us to the most difficult role, Ben. I had no clue where I was going to look for a child actor of the correct age. Fortunately, I went to a friends house for a party and met his younger brother who perfectly fit the criteria. Not only was he the correct age, but he was extremely outgoing. I asked if he had ever acted before or wanted to. The moment he realized I wanted him to be in our movie he was thrilled. Finally, we had all the elements of our film completed and we were ready to hit the mountains and begin shooting.
Madeleine Heil as Harper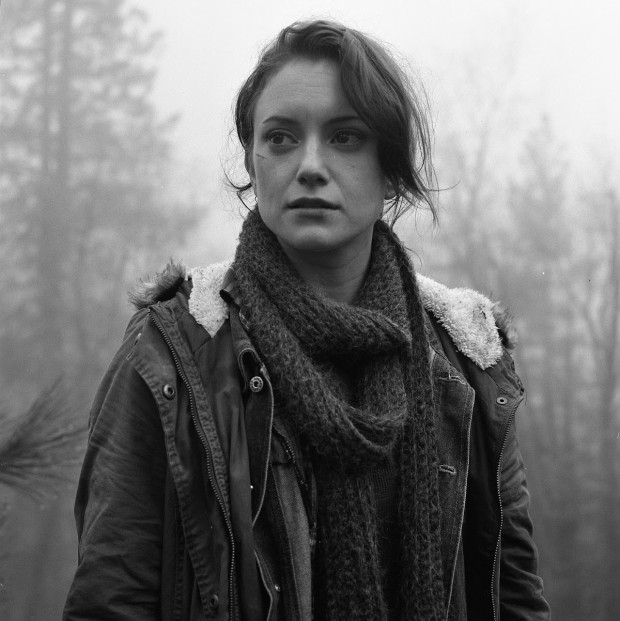 Julian Curi as Clay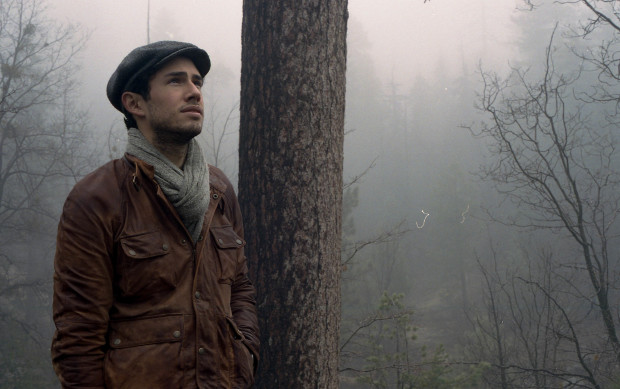 Lukas Nieto as Ben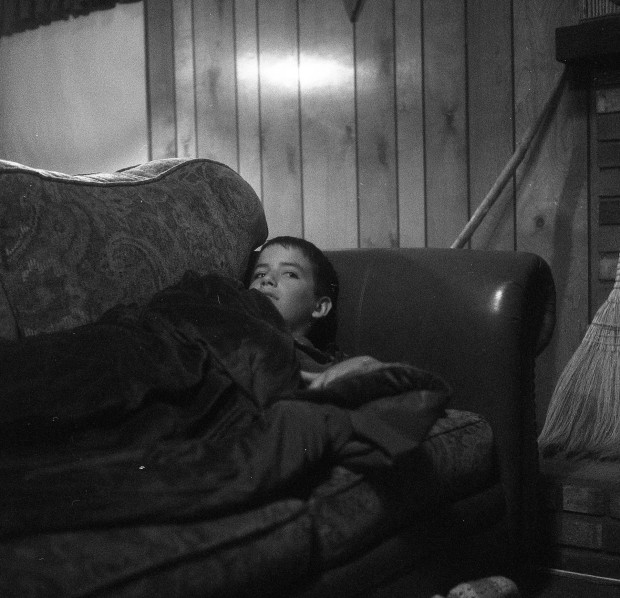 My crew and I made this film over two 3-day weekends. Weekend-one captured all the exterior shots in the woods, while weekend-two captured all the interior shots at the cabin. This also allowed me to plan a shooting schedule for our entire cast and crew that didn't conflict with their personal obligations. Since we didn't have a budget, we couldn't afford to get shooting permits either. So we did what any adventurers would do; trekked deep into the woods where we wouldn't be found and rolled the camera. We ventured deep into the woods with everything we would need for the day. We worked endless hours from morning through night, in the cold and the rain, while bringing all our gear across the distant hikes to each location. Everyone did the most they could to craft this story collectively.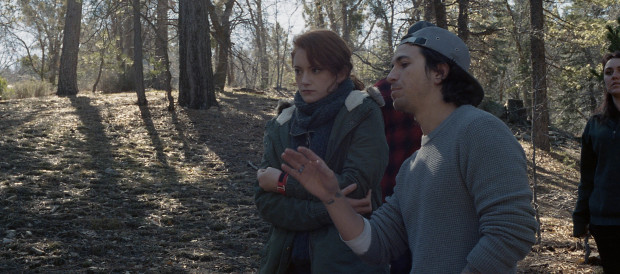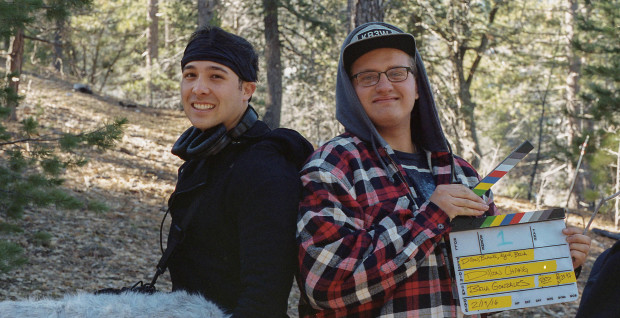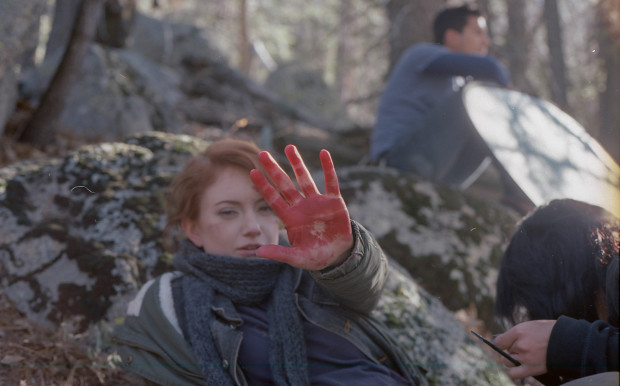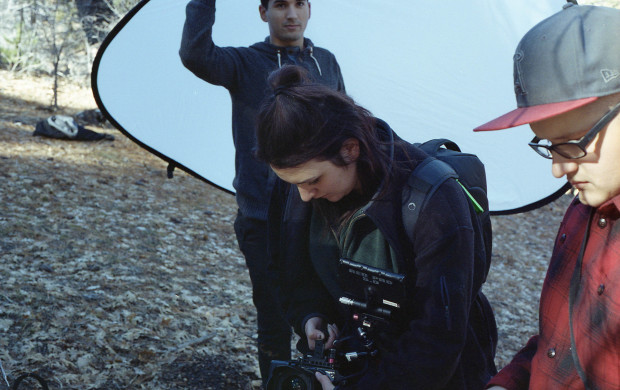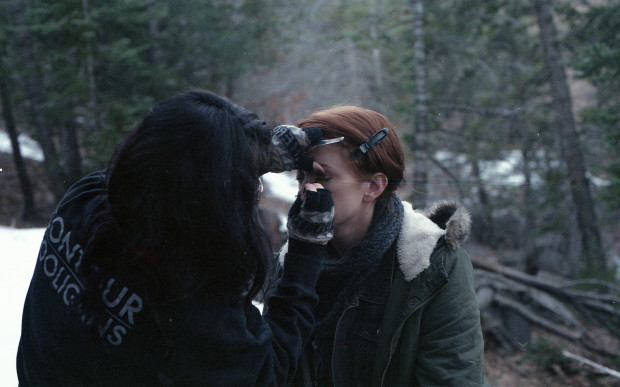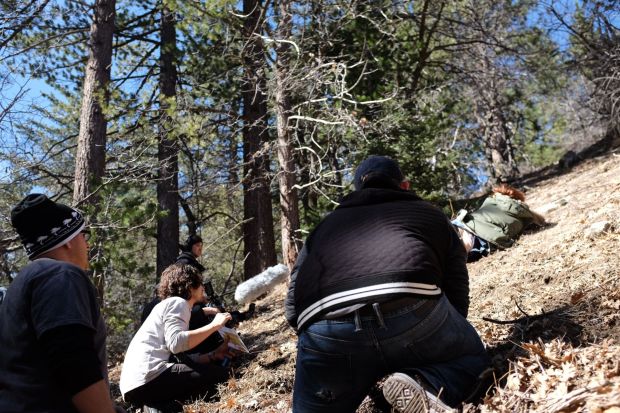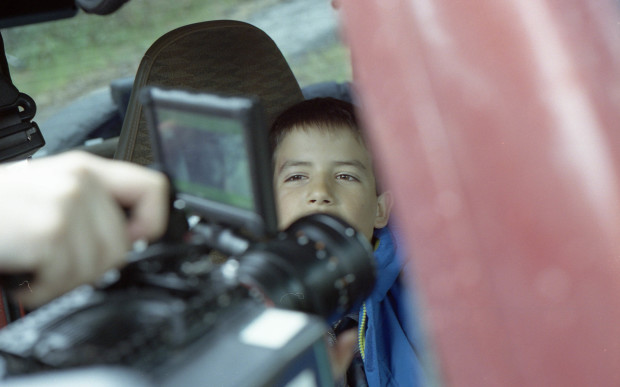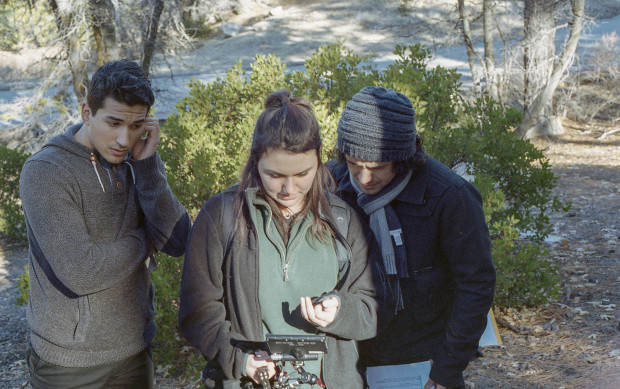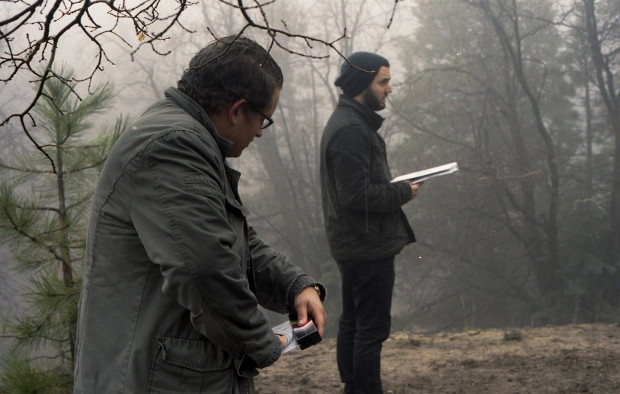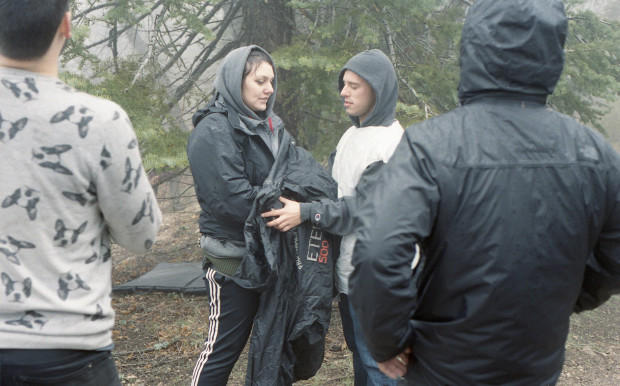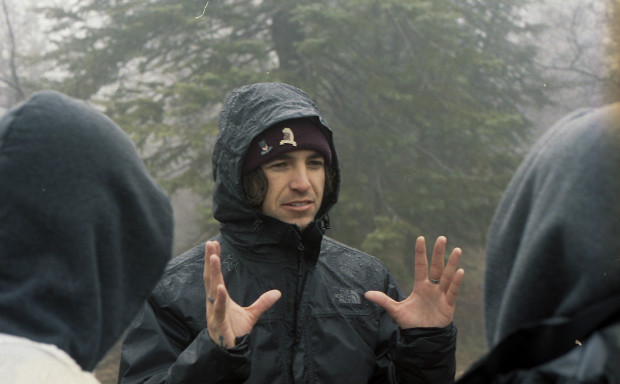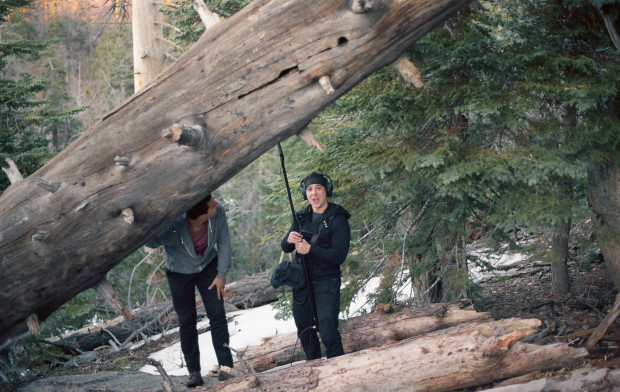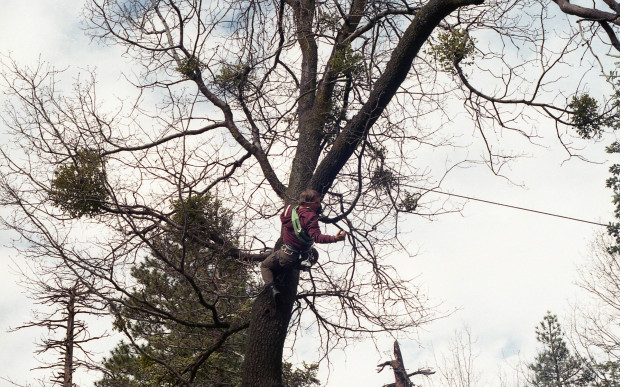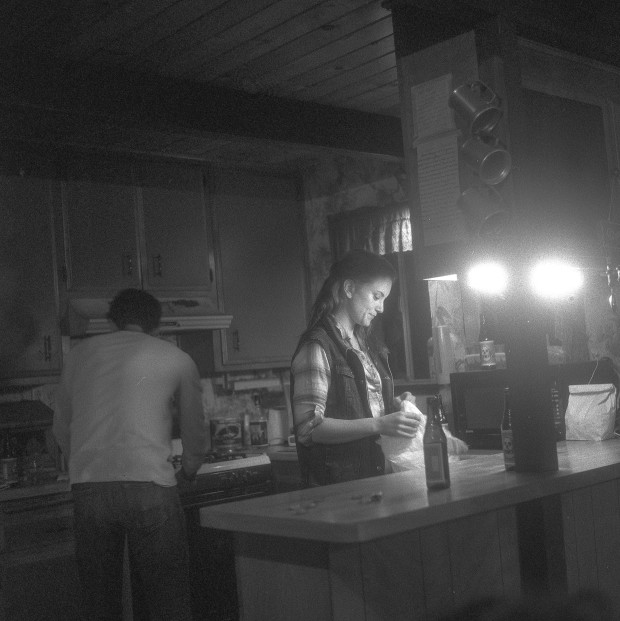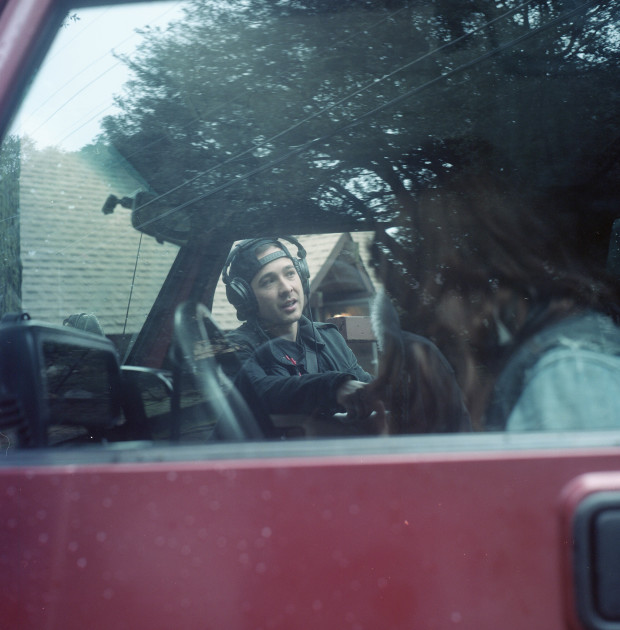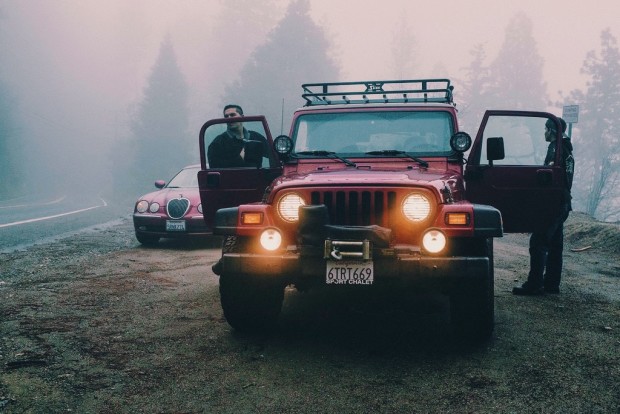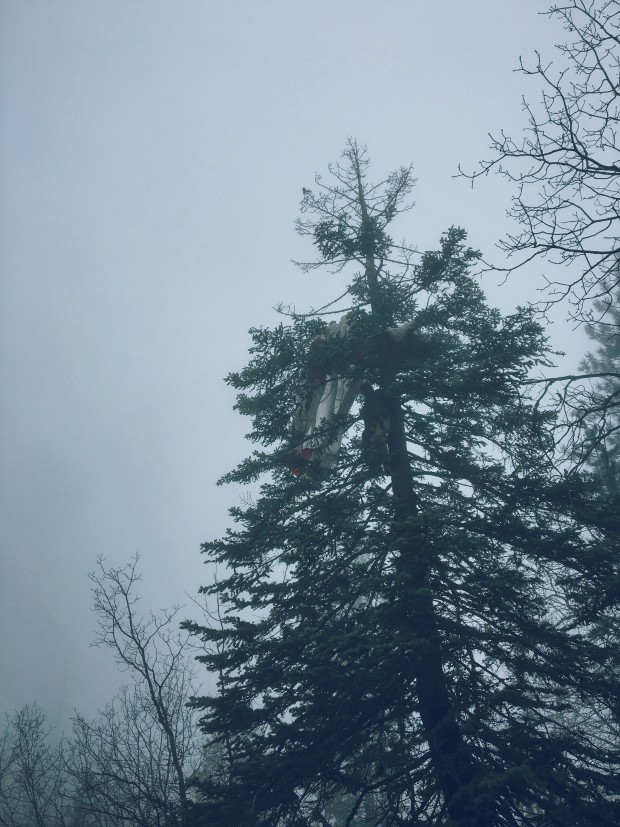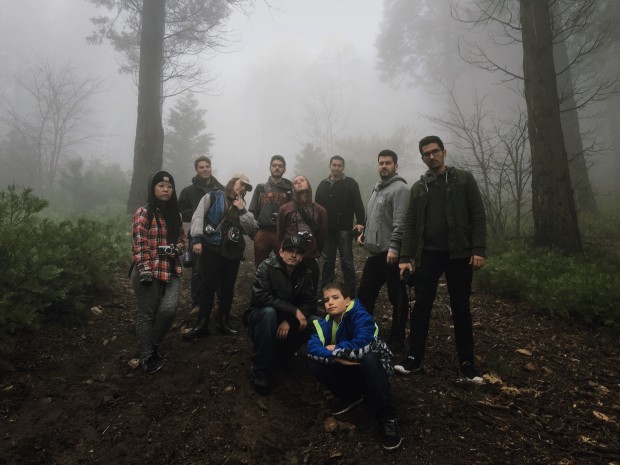 After we wrapped filming, it was on to post-production. For the next several months Kyle, Joe, and myself worked tirelessly to cut, color, sound design, and score this 25-minute short film. We finished just in time to be able to submit to the earliest film festival, Sundance. Which finally brings our story to YOU!

Most crowdfunding campaigns are created in order to raise funds to create their production. This is where Echoes of Pine is different. After utilizing our own resources and creativity, our film is complete! However, we wish to give this unique film a chance for a full film festival tour. Therefore, 100% of the funds we raise will be used for film festival submission fees. These fees vary anywhere from $25-$100 per submission. The more funds we raise, the more film festivals we can submit to.

The crew and myself believes that Echoes of Pine will have a significant impact in several ways:
The film deals with real life themes, character flaws, and life issues that many people struggle with daily.
The film stands as a testament to what any filmmaker or artist can do with enough creative drive and resourcefulness.
The film will ignite conversations since every viewer has varying viewpoints based on their personal experiences.

Our one and only challenge is getting accepted into film festivals. It is an honor just to be accepted, let alone win any awards. There is no guarantee that Echoes of Pine will be accepted. However, the more festivals we submit to, the greater our chances of acceptance. Every year festivals look for something different to showcase and hopefully we will fall into that category.

We are of course empathetic to the many people out there struggling with financial burdens. That is okay! If you're unable to donate, we kindly ask you to share this campaign. The more eyes we get on it, the better the odds are for reaching our goal!