iCrowdNewswire - Sep 24, 2016
All Students Count #equalmath
Donations will provide a FREE app to low income students and support equal math education for all!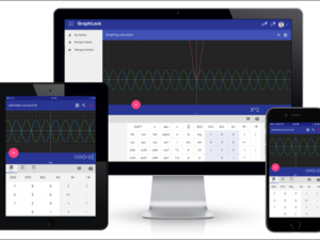 Over 31 million students in the US are growing up in low income families. Due to a gap in opportunity and technology, math has one of the largest areas of inequality. Students are still forced to purchase a graphing calculator for $100 each, making learning too expensive for most. Mallory witnessed this problem in her classroom and created GraphLock, because almost all students now have a phone or access to devices. For only $5, you can help us to provide a FREE app to a low income student!
Summary
GraphLock is a patent-pending scientific & graphing calculator app with lockdown mode capability and classroom monitoring. While in lockdown mode, students can only use the calculator app making it secure and ideal for use in high school and college classrooms and on exams. Lockdown mode means just that – no calls, texts, internet or other apps!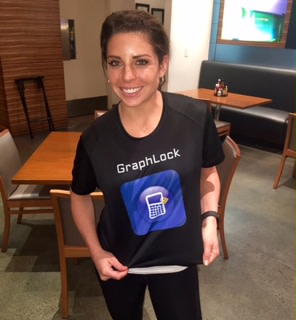 Hello, my name is Mallory Dyer and I am a Math Professor and the Co-Founder/CEO of GraphLock. Over the last couple of years, I have seen how the rise in the cost of education has negatively affected my students. There was always one big barrier that many of them had to face – the cost of a scientific & graphing calculator! This calculator is typically required for any algebra or higher math class both in high school and college. Almost all college students will need this calculator for at least one math class to graduate and get their degree. The calculator allowed during exams now costs $100 or more, and students are expected and required to have one. Many parents and students cannot afford $100 on a calculator while paying tuition, room and board, and other daily expenses, leading to inequality in the classroom. This creates an environment where not all students have the same opportunities to excel.

It's heartbreaking to watch students struggle and fail because they cannot afford the tool they need.
The students WANT to learn and do well in math.
It's frustrating as a teacher to witness students give up and lose confidence in math
I've seen students drop out of class because they did not have a $100 scientific & graphing calculator and could not do the higher level math.
In this day and age, students shouldn't be forced to spend an outrageous amount of money on the same calculator I used over 15 years ago!
So I set out and was determined to find a solution to help students everywhere!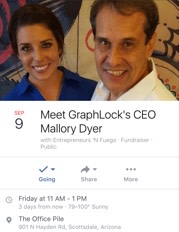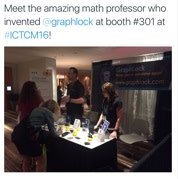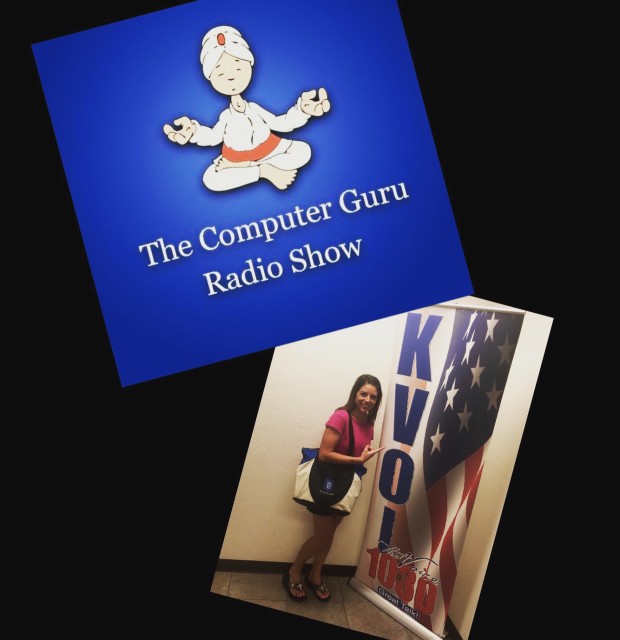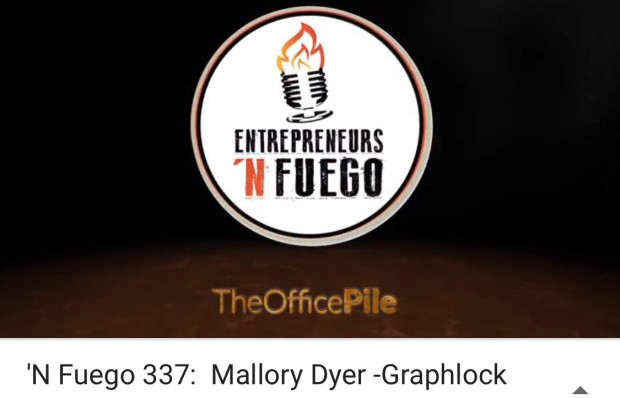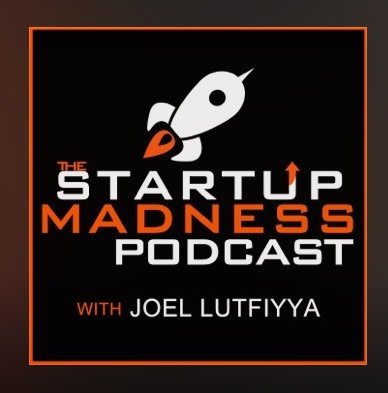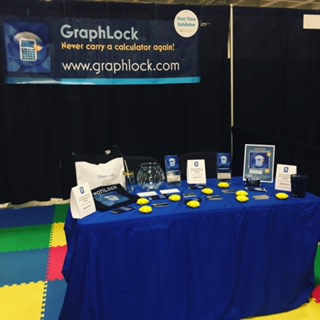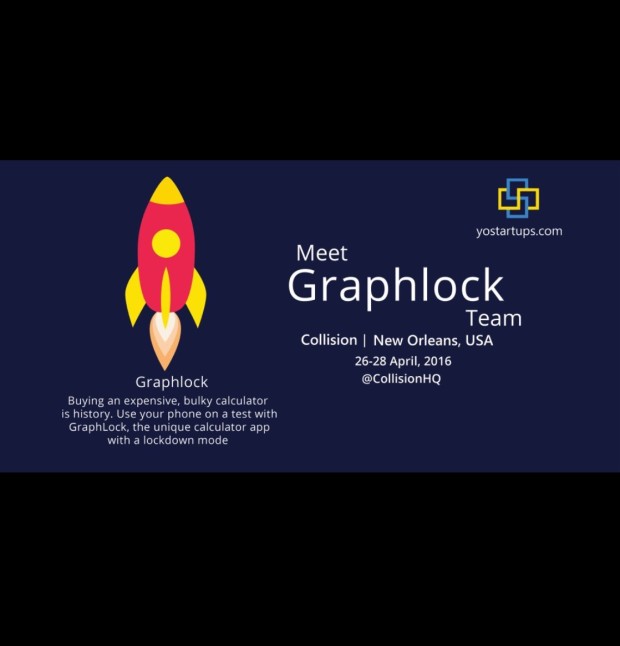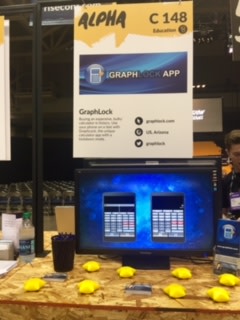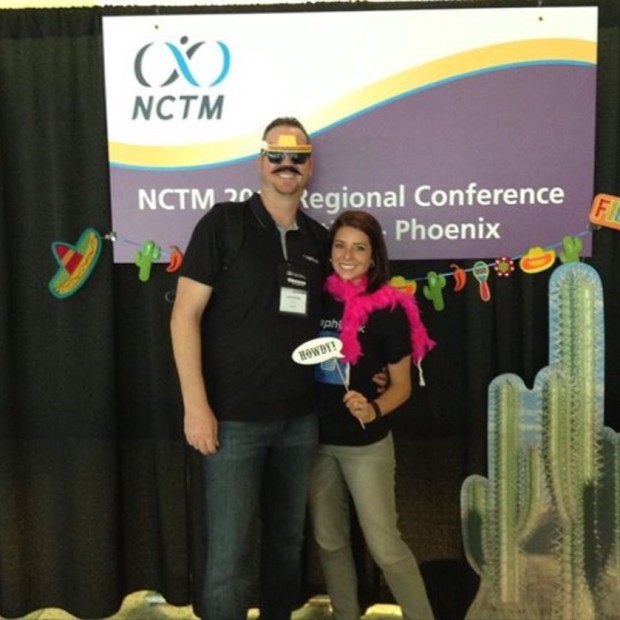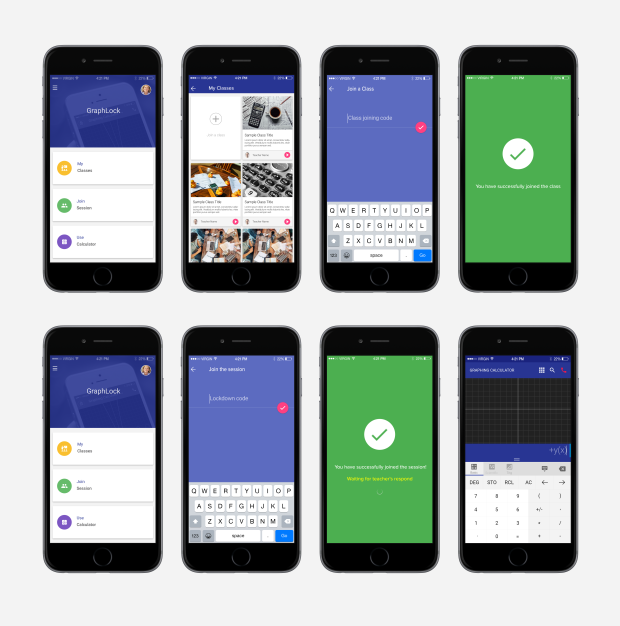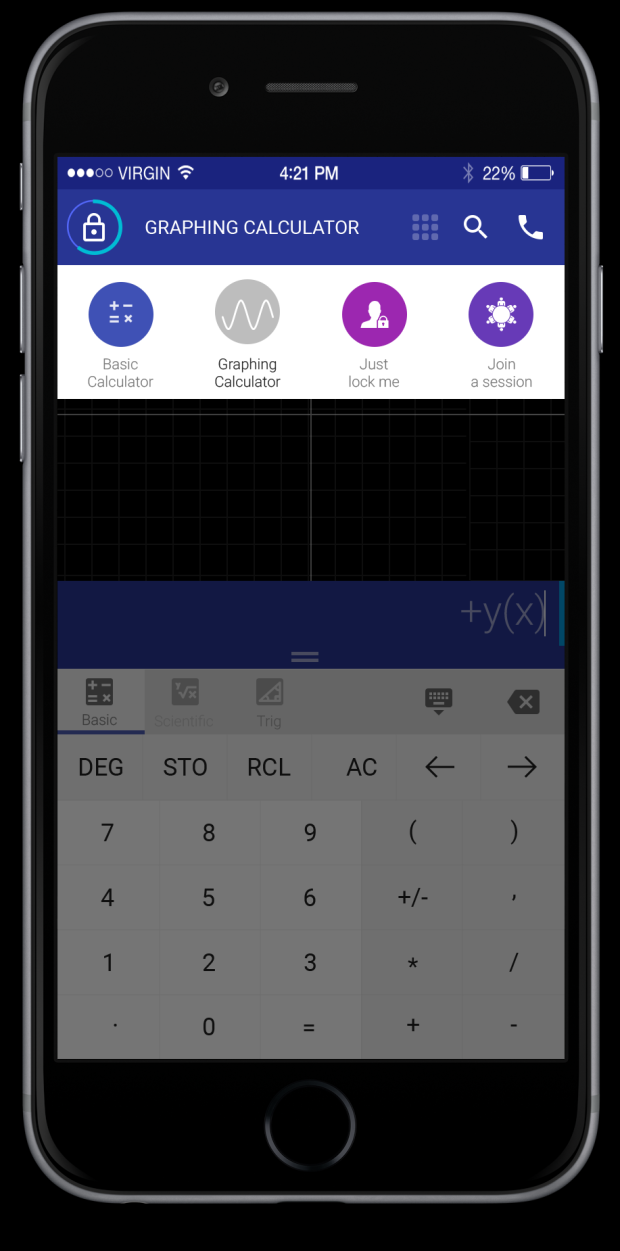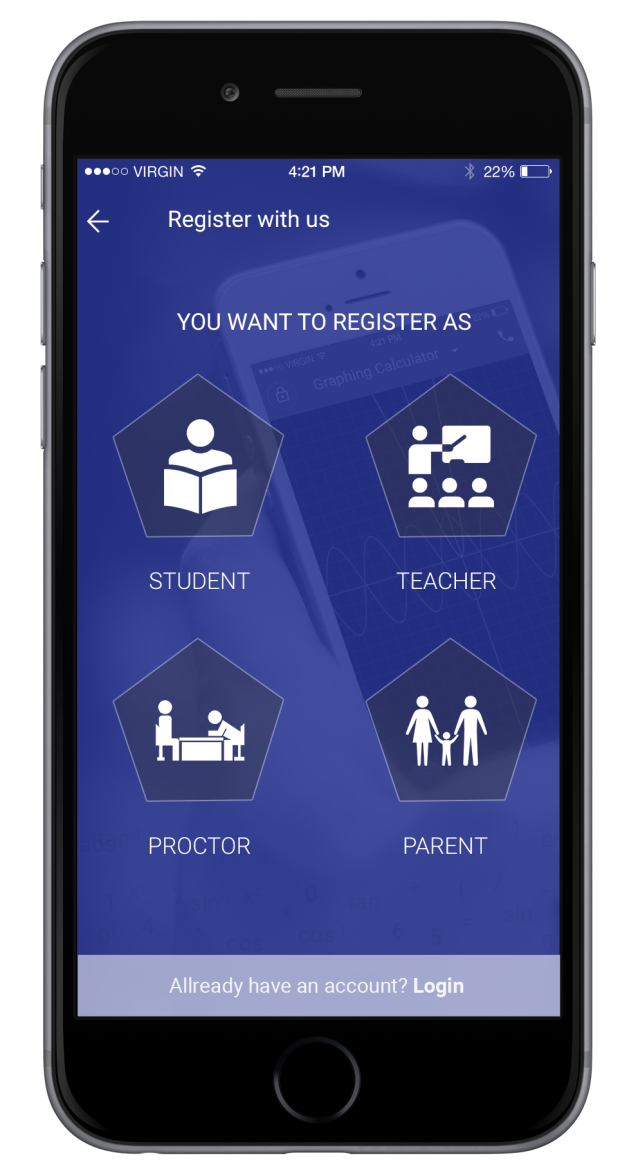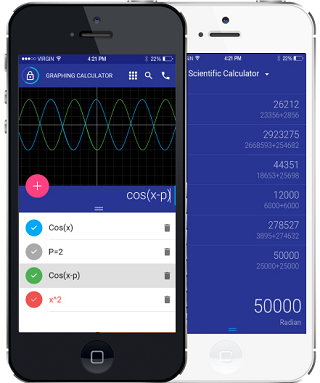 Meet GraphLock – the $5 Solution. Woop woop!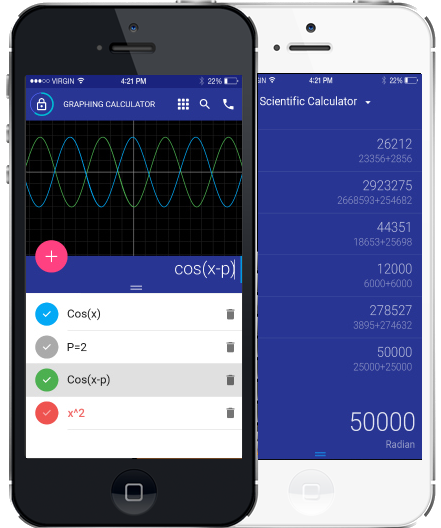 We are so passionate about helping students and giving every student an equal opportunity to excel in the math classroom. Our goal is to get a scientific and graphing calculator into the hand of every student. You can help us with this endeavor and sponsor a student today!
During this campaign, anyone that donates $5 or more, will be able to provide low income students or schools a free GraphLock download or you can pre-order the app for yourself!
It's a Scientific Calculator. It's a Graphing Calculator. It's secure to use in class and on exams. For only $5. GraphLock can be downloaded to smart phones, tablets, or computers.
Currently, 86% of all college students now own a smartphone and 80% of high school students do. We have found that those who do not have own a phone, often have access to a tablet or computer at school. One of our future goals is to team up and get ahold of recycled devices to donate to students with the app downloaded right onto it!
Teachers applaud. Parents and students save money. Every student has the same opportunity to reach their full potential in math.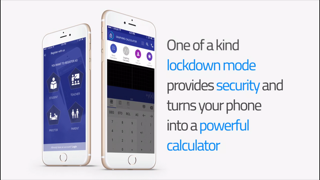 Finally! With our lockdown mode, Teachers can have the peace of mind that their students are not being distracted by their phone or tablet. When the app is in lockdown mode, the students cannot access anything else on their phone – no calls, no texting, no social media, no internet (except an emergency call – just in case.) Students will be able to use the same calculator at home, in class and on exams. Plus, they will never forget to bring it!!
Also, included in GraphLock is a classroom monitoring system allowing teachers to start and stop the lockdown mode all at the same time. So the teacher can simply set the lockdown for the length of the class and once it is over, all students have their phones back as soon as the timer goes off! How awesome is that?!
GraphLock was created by a teacher for a teacher. The app is simple, effective, and useful.
Parents save money by purchasing a $5 app (no batteries needed) instead of a $100 calculator! Also, there is a parent version where parents can use the lockdown feature by putting their children's phone on "lockdown" allowing only the calculator to work; no texts, Snapchats, or Facebook! This takes "homework time" to a whole new level and helps keep students focused. Fabulous!
Students have peace of mind because they can accomplish their academic goals by having the necessary tools for their mathematics/engineering classes all for the price of a cup of coffee! Plus they will be able to use the same calculator at home, in class and on exams from high school through college. And, they will never forget their calculator because it is right on their device!
Funds, Funds, Funds
The funds from this campaign will go directly towards: free downloads to low income students, marketing, and training. Our goal is to raise $25,000 to help over 5,000 students. Our marketing is going to run through social media outlets and conferences to reach out to more schools and teachers. While our training is going to be online and on-site. Any school that has over 650 downloads will receive on-site training from Co-Founder & CEO – Mallory Dyer.
Risks & Challenges
With every new endeavor comes risks and challenges. While we cannot change the educational system overnight or the tools we use. Or can we? One of our biggest challenges will be getting the College Board & ACT to allow this as another accepted tool to use during examinations. While we understand the importance of these exams and know the critical role they play in students' futures, we are quite confident they will adopt GraphLock as an acceptable option.
Meet Team GraphLock!

Mallory Dyer, Co-Founder & CEO
Mallory is a Mathematics Professor at Central Arizona College since 2008 and won the National NISOD for Teaching Excellence Award. She holds a Masters in Mathematics Education and a BA Mathematics from Arizona State University. She started out as an actuary only to realize teaching math was her passion! Mallory has been teaching ever since. She absolutely loves giving students a new perspective on math and helping build their confidence. Her goal is to give every student the opportunity to excel and reach their full potential. Mallory knows GraphLock will change lives!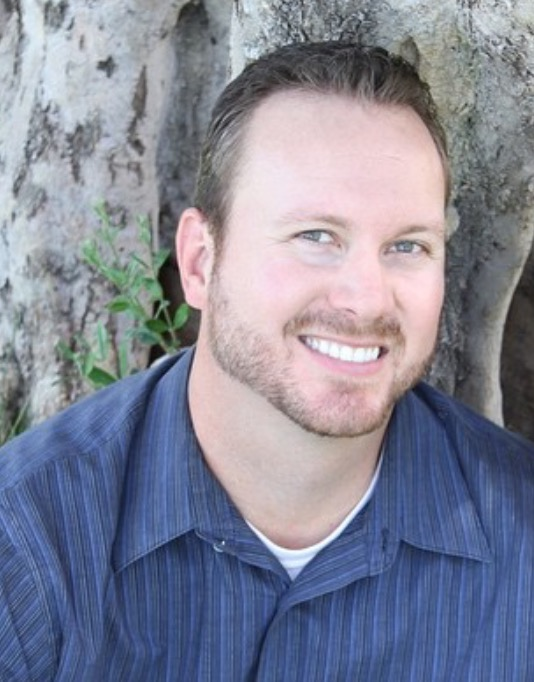 Josh Dyer, Co-Founder & COO
Josh has significant experience in financial software and operations. He holds a BS in Business with a concentration in Finance from Arizona State University. Josh has moved on from the corporate world and is determined to help change the way technology is used in the classroom.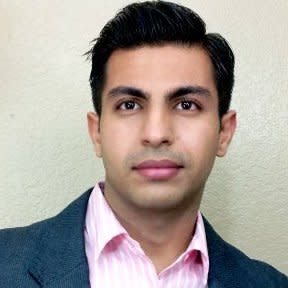 Vijayant "VJ" Kanwar, Chief Product & Technology Officer
VJ holds a BS in Computer Science with a minor in Software Engineering from Mississippi State University. At GraphLock, he is utilizing his passion and experience in Product-Program-Project Management, User Experience, Engineering, and Entrepreneurship to make it a success. He was a student in Mallory's first calculus class! You never know where life will take you!
Thank you!
Thank you so much for reading until the end! We cannot thank you enough and are so excited that you share the love of education, the love of mathematics, the love of science, and the passion for helping others succeed.
If you cannot donate at this time, no worries! There are so many ways you can spread the word about GraphLock and our campaign!
First, just share this post with everyone you know on your favorite social media platform!
Second, share it on ALL of your social media platforms!
Third, seriously, if you are reading this, let us know you are excited about GraphLock. Visit us at graphlock.com