iCrowdNewswire - Sep 23, 2016
Tifen Key-Travel anywhere with your piano keyboard
Tifen Key—— make it possible for your piano to be Portable!
Team "Tifen Key" isn't a branch or sub of any big enterprise, we just a group of people whom has a great ambious about our product just maybe like you guys do?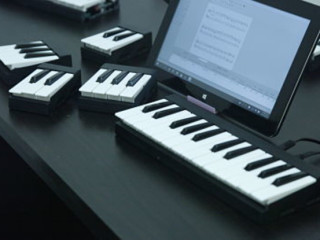 Are you a piano lover who also love traveling but bothered with huge cost of transporting your instrument?
Our project now make it possible to travel with your piano easier and lighter!
This is how the story begins…
The idea came up to my mind last year when I was heading to Australia, I started to play piano since i was three, I love music and wish I can have my piano with me all the time, just like those who travel around with their guitars.
Unfortunately, all portable pianos in the market fail to fulfill my needs. So, I try to think about how a piano can travel with me as convenient as other instruments. After few months, a solution with magnetic keyboards Tifen key came to the world. We can now enjoy and create music everywhere!
And how does our Tifen key possibly work?
Our prototype playing with a popular free music software in midi signal
https://www.youtube.com/watch?v=nxjAcuD4Z9I
At this moment, Design momentum in Australia had produced the first prototype and it looks good and works fantastic. It's definitely a good and news to all the keyboard players, piano players and synthesizer players.
Below please find detailed specifications of "Tifen key" ::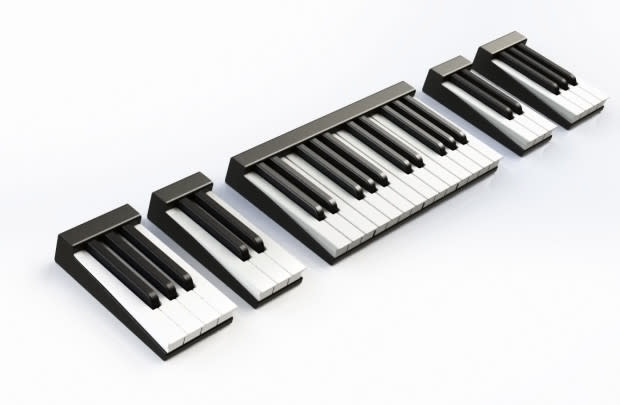 All keys are standard piano keys and the main-body has 12 keys (one octave),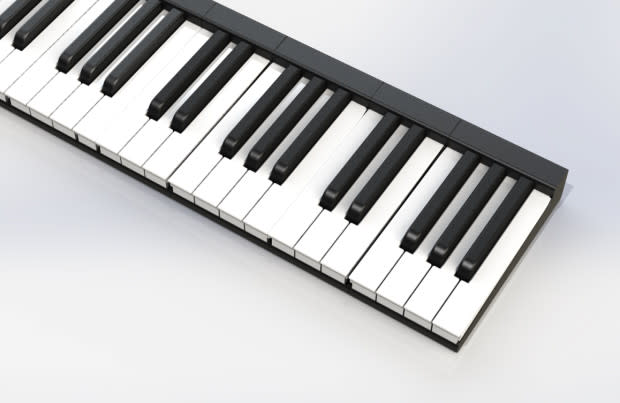 music played by the keys can be transmitted to any music software in tablets / computers via usb, bluetooth or midi.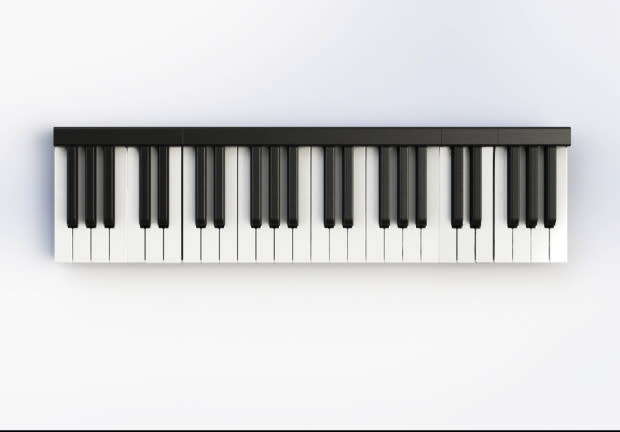 In addition, there are two types of modular attachable to the main body with magnets. 5 keys(c,c#.d,d#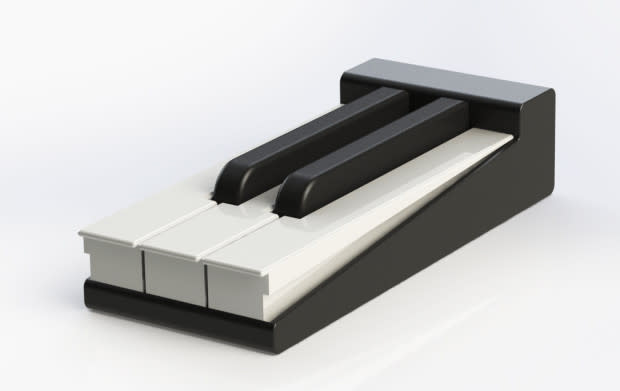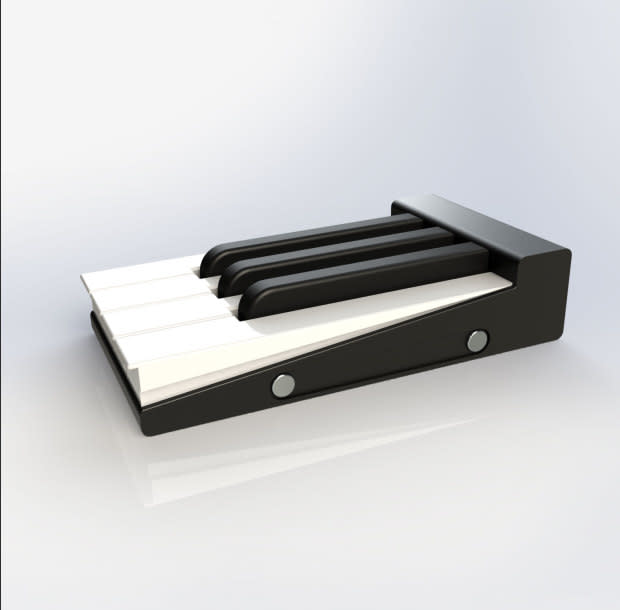 and 7 keys(f,f#.g,g#.a,a#.b)

As the piano is detachable, you can store it in your bags or suitcases. It is also extremely light so it is a real portable piano in the market so far!
However, as you may noticed, Team "Tifen key" isn't a branch or sub of any big enterprise, we just a group of people whom has a great ambious about our product just maybe like you guys do?
That is why we are here and need your support!
In the near future, we are going to produce a portable durable piano case stand (it s a case with unique design which can be transformed to a piano stand for"∞"
Product design sketch: together with 2x5keys modular and 2x7keys modular
Apart with with 2x5keys modular and 2x7keys modular
Now , you might have quection
Could it be simplified, so that extension units are octaves only? Are the keys velocity sensitive?
The prototype is just a first look of the portable piano, it is still under development to fine-tune it to be the best and most convenience one for the users, such as bottom, key touching, etc.
There is possibility for the extension keys to be in an octave. Again, it depends on how it convenience the users and we will also seek all the contributors' advise soon. So far, the prototype works awesome with no delay, and the key response is good.
We are not company, we just music lover and willing to have a piano convince us. But the minimum production is 20up. So we are here to ask for support to fulfill the ome. If you love our product, please support us. You will recive the greatest because this is what i need too
Although we have begining concept of how it works. But you guys are welcome to leave me that could improve this piano. I am piano player. A music lover. I am not making this for any commercial. I want it to be useful for every performers , players. You guys are apart of this project. Your suggection is valuable