iCrowdNewswire - Sep 22, 2016
Coucheron – The Watch I Should Have Inherited
Recreating that one special wristwatch that my stingy grandfather never passed on to me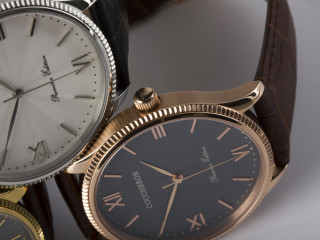 The perfect Christmas present! My grandfather was a great guy but sort of a stinge (rest in peace). Coucheron is the watch I always longed for and should have inherited, but didn't. It's our attempt to recreate a beautiful vintage wristwatch that was never passed on to me.

Our story began when a semi-young watch aficionado from Oslo sketched out the design of his grandfather's vintage wristwatch to his friend and fellow watch enthusiast. The duo then set out to recreate what eventually crystalized into theCoucheron (named after the grandfather whose origins are French).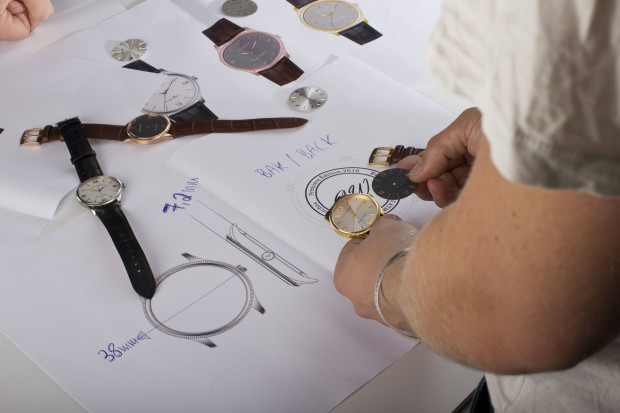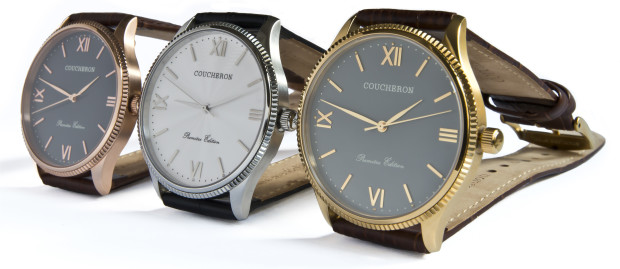 Emphasis has been placed on the subtle play of colors, nuances in materials and discreet but accentuated details. Small design treats that enhances the overall expression of the watch. It has all the right specs and holds a balanced mix of discreet elegance and eye-catching shapes. It's a watch that wears well in all aspects of one's daily life, being on a motorcycle, in a suit, at the pub with friends or at dinner with your in-laws.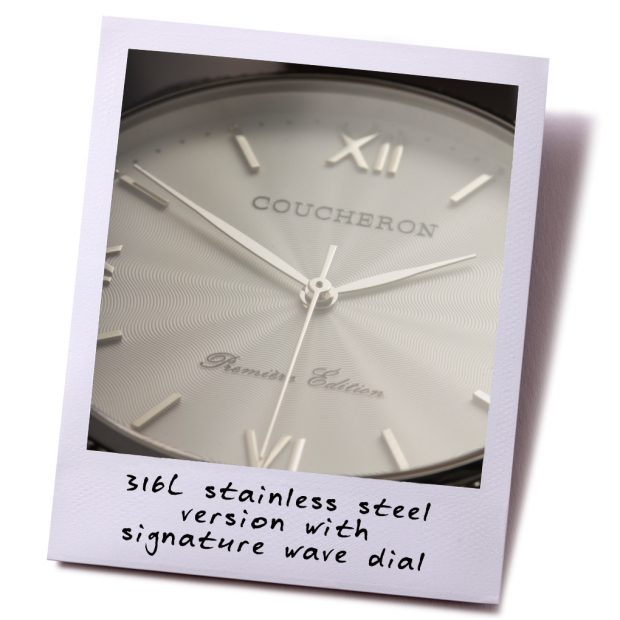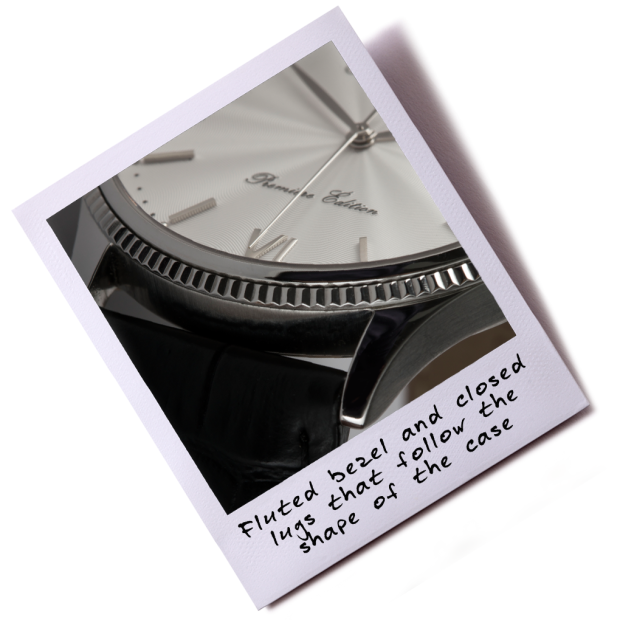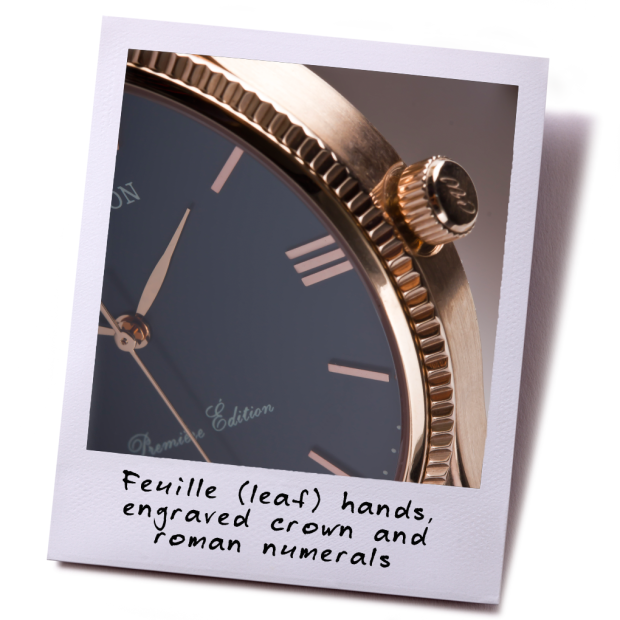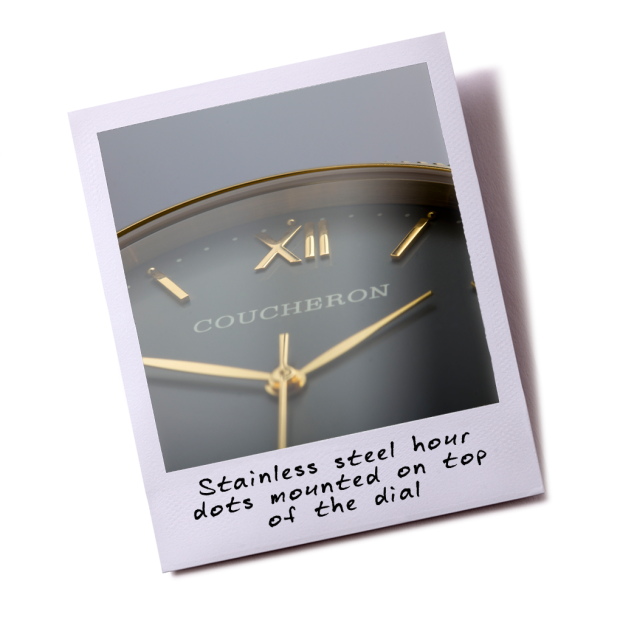 Case body: 316L stainless steel. Case diameter is 38 mm, case thickness is 7.2 mm

Crown: 316L stainless steel with engraved "CW" logo
Movement: Miyota GL30
Dials: painted brass
Strap: black or brown 20×18 mm genuine leather and stainless steel "CW" engraved buckle
Glass: Scratch resistant sapphire crystal
Water resistance: 5 ATM (suitable for swimming, white water rafting and non-snorkeling water related work)
Caseback: 316L stainless steel with engraved "CW" logo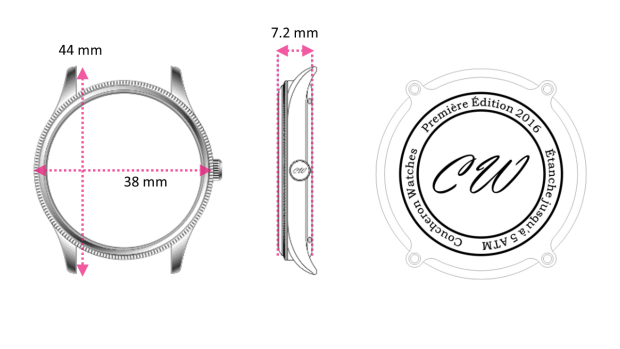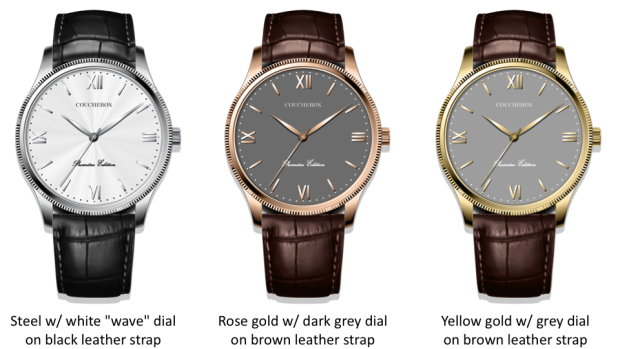 We have had some great feedback on the watches so far, however by using this platform we hope to validate our work on a broader basis, receive valuable input on our very first design as well as give us a boost in our future R&D work.


We have been working relentlessly on the watch, preferred suppliers and partners, and feel well-prepared for a full-scale commercial release. However, we acknowledge there are always unforeseeable events that may affect our planning, primarily related to production and delivery. By ensuring routinely quality controls before shipping, keeping our website up-to-date and provide for a good after-sale service, we are confident that we are able to deliver as promised. After all, Coucheron Watches means a great deal to us.