iCrowdNewswire - Sep 22, 2016
CUPPA – KNOCK IT, PUSH IT, WILL NOT FALL OVER
A mess free beautiful crafted Cuppa and intelligently designed, smart Bio TrackR App.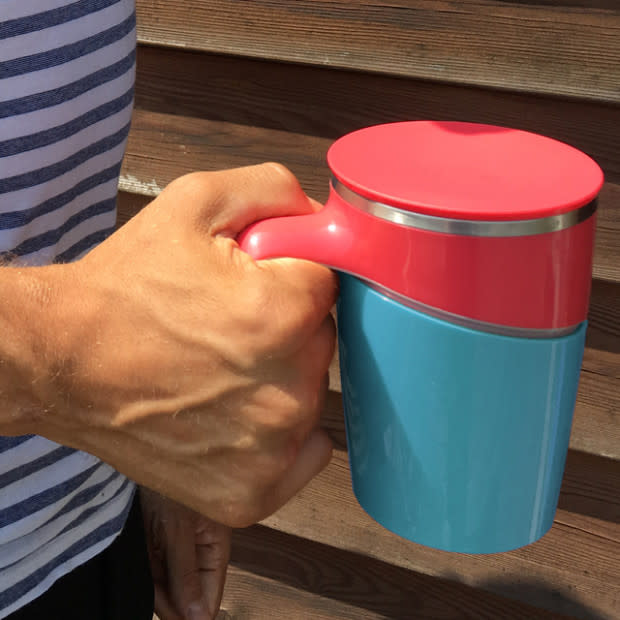 Drinking Well By Colour
THE ONLY CUP YOU CANNOT KNOCK, PUNCH or PUSH Over!
At Work and in meetings, protect your computer and documents.
At Home and at Play Cuppa Cup prevents accidents and spills while you are busy doing your chores, take time out, relax and have your favourite CUPPA – no spills, only thrills.
HAVE OUR "CUPPA"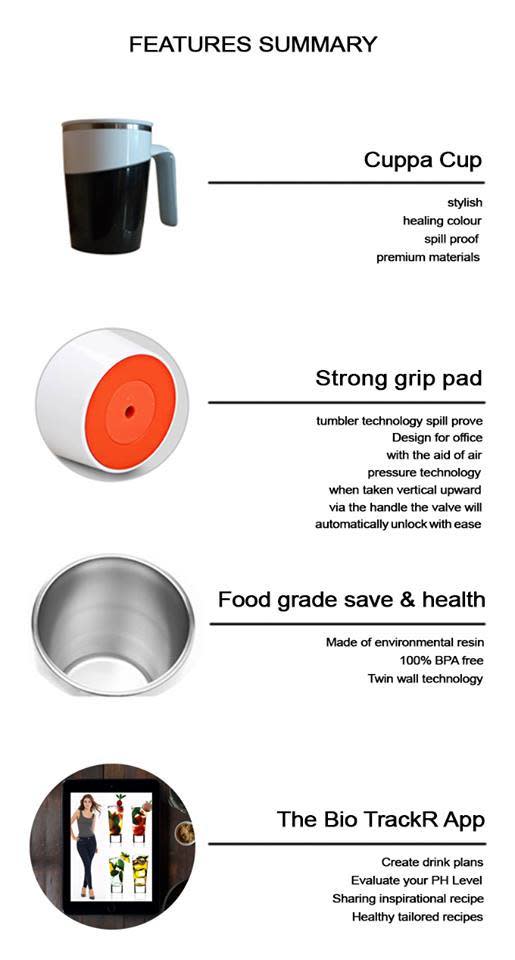 How many times, time after time has this happened to you?
You accidentally knock a Cup full of Water or Coffee , Drinks, Smoothies and Tea as well as any liquid spills all over the place?
Even worse someone else knocks it over at Work or at Home all over your documents. Watch out there goes your laptop computer, ipad or iphone. There goes all your work and effort.
Worse still your children or elderly parent knocks their cup over and you have to clean it all up.
Well, that is why we went searching for a solution to put a stop to all the careless accidents, mess and clean ups.
NON SPILL CUP THAT WILL NOT FALL OVER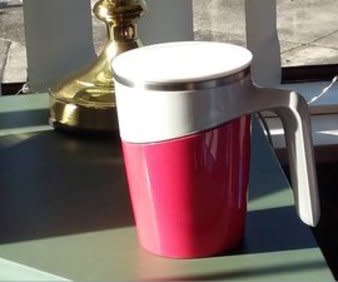 CUPPA grips to all flat smooth surfaces. Your home or office desk, your kitchen top, your dinner table.
No more accidents with wet documents or items, or bad spills and stains on your clothing or surfaces.
Our creative coaster vacuum bottom of the cup creates the Cup to lock onto any flat smooth clean surface you put it on.
It then prevents accidents and it being knocked over but the coaster suction vacuum is released easily when you lift it straight up to take a drink.
Our unique CUPPA Cup works when air is trapped beneath it when placed down creating a vacuum and is remarkably strong.
Push it again and again and it will not fall over, but release it and releases easily with no effort and lifts up naturally.
No more need for coasters.
Now you can get rid of your old cup and replace it and have our CUPPA Cup!
Our in built coaster is an extra bonus with our CUPPA Cup. No more need for and say goodbye to those coasters.
For extra protection our sealed top lid. Put it on and it keeps your drinks colder for longer and hotter for longer.
WE HAVE PERFECT PERKS FOR YOU TO CHOOSE FROM
Whether you're getting CUPPA Cup for yourself, gifting it to friends and family, buying it for your staff, or thanking your wedding guests with this, or even as a company promotion with your unique logo: –
Choose your preferred colours or colour mixes from our various colour choice from our perks.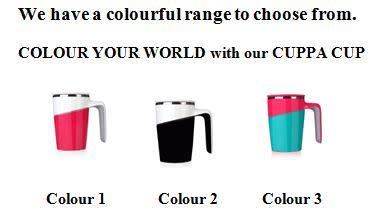 All our Products are PBA Free for Better Healthy Living.
Should you choose not to purchase from our Cuppa Perks now, we would appreciate and thank you if you make any $ donation.
Your $ donation will help us in the manufacture, distribution and development of our unique Non Spill CUPPA Cup, Glass, Thermal Bottle and Nutricare and Bio TrackR APP so we can take them out into to the world to those who are hungry and waiting for these products.
As a THANK YOU for your Donation, we will give you our Bio TrackR APP as a BONUS.
Click "BACK IT" next to our video to donation and we will develop our Bio TrackR APP and deliver to you estimated to be October/November.
CUPPA CUP SPECIFICATIONS
Size: 92.5 x 142.2 x 141 mm
Volume: Capacity 470 ml.
Colour: Assortment of dual colour mix
Mixes: White/Pink; White/Black; Pink/Blue.
Material: PP 304 Stainless Steel.
Usage: Coffee/Tea/Smoothies/Office/Home/Trip/Gym
Feature: Spill free, Portable, Eco-friendly
Suction GLASS that won't fall over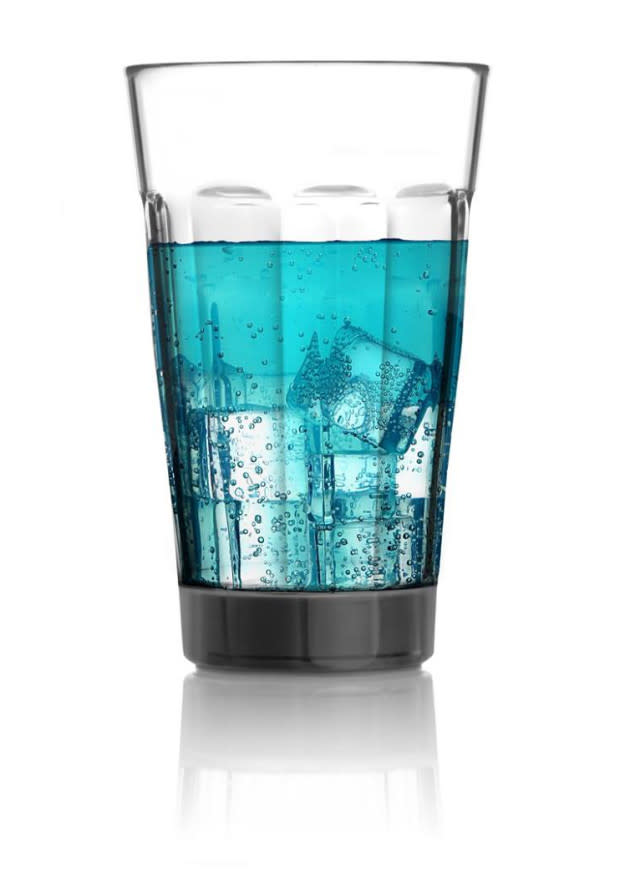 GREAT FOR YOUR SOCIAL EVENTS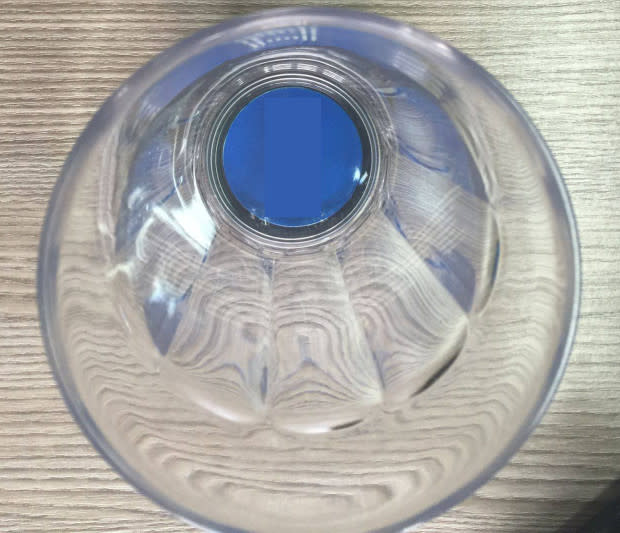 GREAT FOR YOUR CORPORATE PROMOTIONS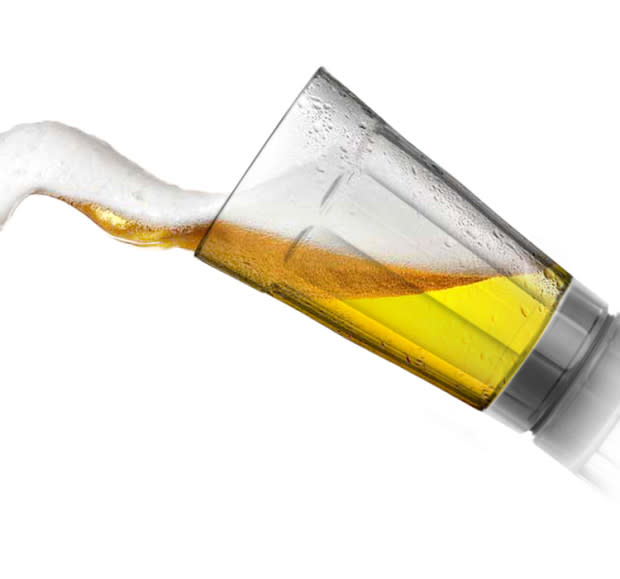 GREAT FOR YOUR DRINKING HABITS
Cuppa Glass Specification:
Size: 90 x 90 x 145 mm
Volume: Capacity 480 ml.
Colour: Transparent/Grey
Material:Tritan.
Usage: Smoothies/Office/Home/Social
Feature: Spill free, Portable, Eco-friendly
Suction Thermal BOTTLE that won't fall over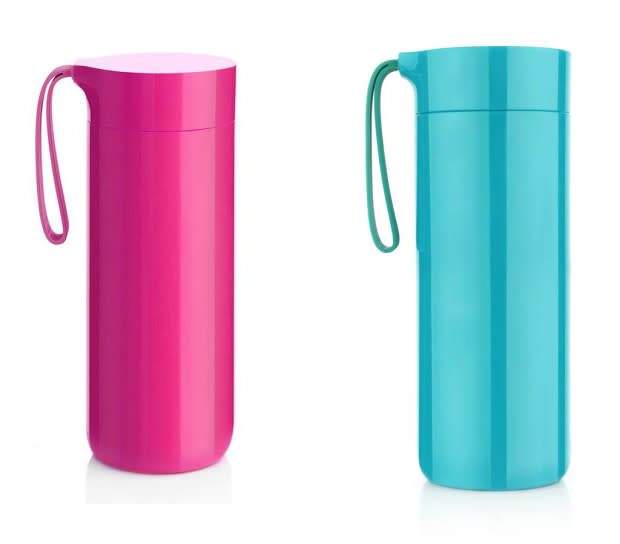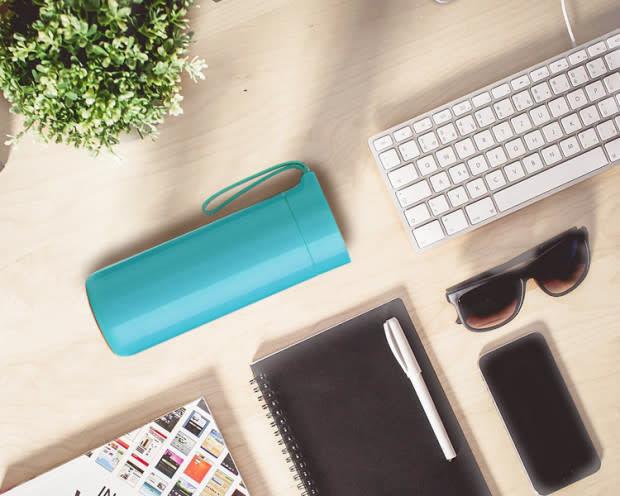 Thermal Bottle Specification:
Size: 201 x 87 x 75 mm
Volume: Capacity 400 ml.
Colour: Blue and Pink
Material: ABS+PC/304S ST
Usage: Cold/Hot/Smoothies/Office/Home/Social
Feature: Spill free, Portable, Eco-friendly
NutriCare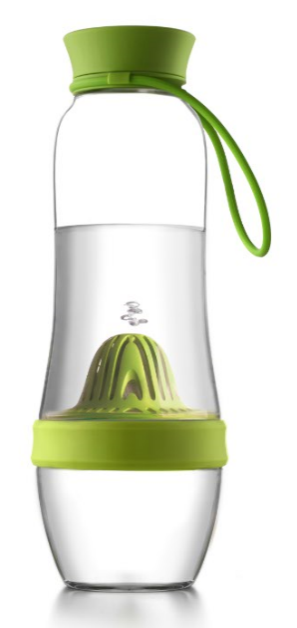 Healthcare Bottle Specification:
Size: 85 x 85 x 240 mm
Volume: Capacity 790 ml. Colour: Green, Red, Orange
Material: Tritan/ PP
Usage: Storage, Juice on the go, Premix
Feature: Easy Squeeze, Portable, Eco-friendly, Suction Free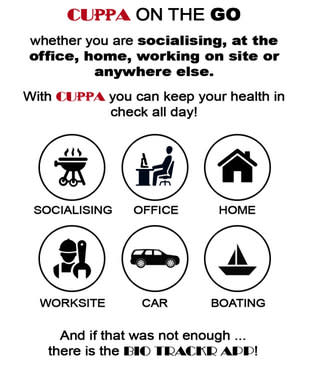 ALSO – Fine tune your Healthy Drinking with our CUPPA Cup APP.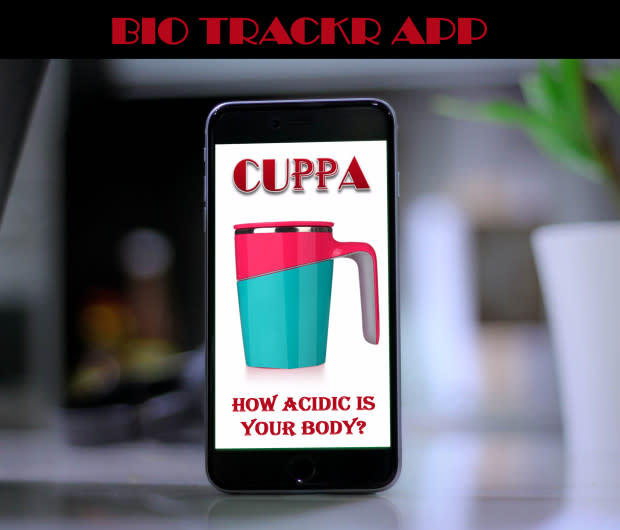 Measure your Acid/Alkaline intake and re-boot your body to healthy pH levels with our Drinks & Smoothies Recipes.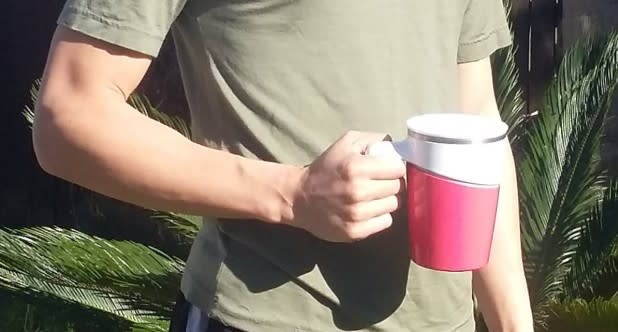 Social Drink: Do we consciously choose the drink we would like for our bodies?
How do we know what effect we are putting in our body by drinking coffee, alcohol, tea or those sweetener drink?
That is why we created the "CUPPA", a consciously aware drinking in the modern day life on the go.
From planning, preparation and to tracing the pH level of your drinks, together with our Bio TrackR App, CUPPA makes the whole process easier and more adaptable to your health needs.
CUPPA consists of a beautifully designed dual colour, clever grip-pad design and works on most flat and non-porous surfaces, with a twin wall insulated to keeps beverage hot for longer.
Recipe for Success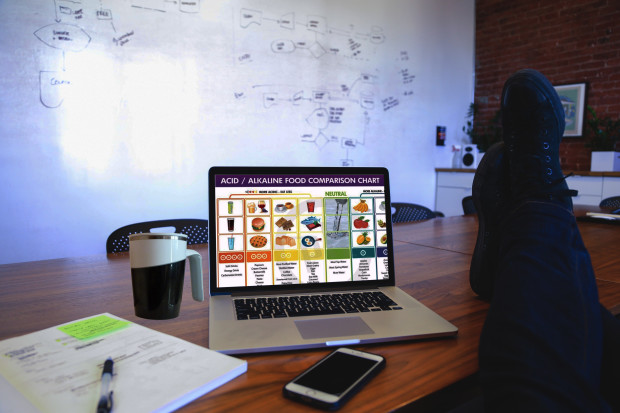 We now bring to you our colourful solution for this common problem with our CUPPA Cup – The only cup that will not be knocked over.
CUPPA lifts up easily when you want to take a drink from our CUPPA Cup.
HIT it, KNOCK it, PUNCH it, PUSH it – CUPPA will not fall over.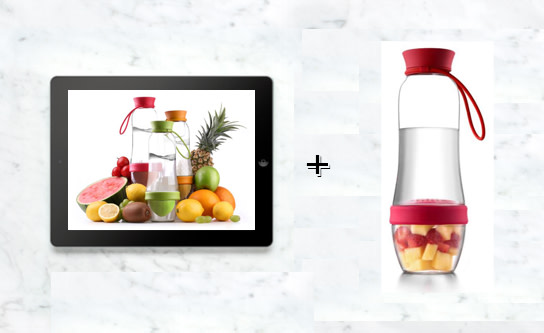 Our App makes it simple to plan and prepare your Bio Rhythm Regeneration healing for the week ahead. We have partnered with professional researchers to create a range of recipes, tailored to fit a broad range of health goals and healing needs to create balance in your body, mind and emotional well being.
All the recipes are designed to balance your Alkaline and Acid pH Level tailored for making your drinks healthier, more efficient and less time consuming, which fill the stainless steal CUPPA cup perfectly.
Our App also takes care of shopping lists so you'll know exactly what to buy when you get to the store.
Monitored Health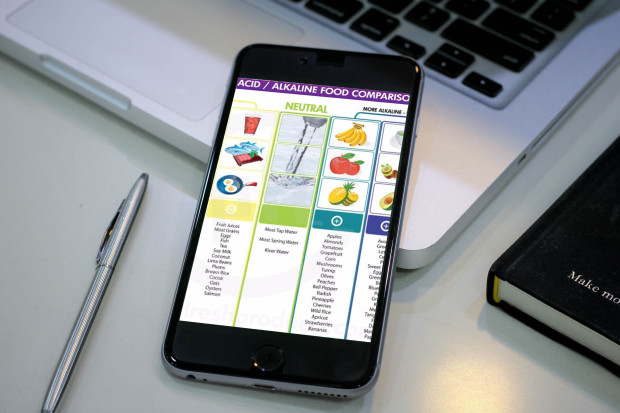 No more guessing which drink is Alkaline or Acid- the App does it for you without any extra effort, and when you follow our recipes to fill your CUPPA (and yourself) you'll have instant access to accurate pH Level information.
The data is stored within the App and gives you meaningful feedback about your diet. The App allows you to view all health and healing information in one place.
Prep Drink Made Easy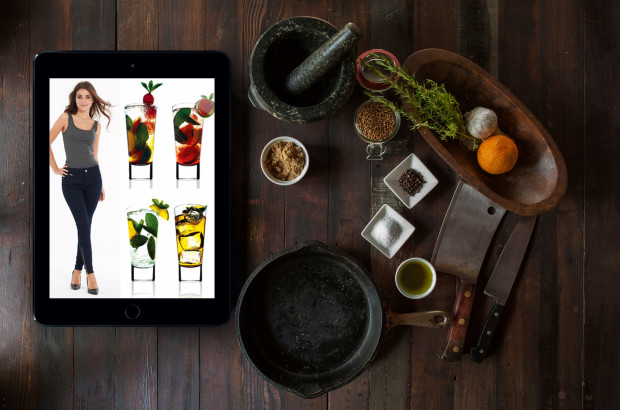 The App also contains prep. friendly health drink plans, making it efficient for you to batch mix for multiple days at a time, so you can prepare a week's worth of drink in under an hour.
These plans have been developed by experienced 'holistic nutritionist' with variation in mind, so you'll have exciting and unique different drinks everyday.
We've done the hard work, so you don't have to.
Share your Creation

For us, it is all about bringing people together who are passionate about conscious health and sharing ideas to create better beverages.
When you join the community you get your own profile page, where you can save any recipes you might like to try and create your own drink plans. You can even connect with like-minded community members to share tips and tricks.
Prevention Vs Cure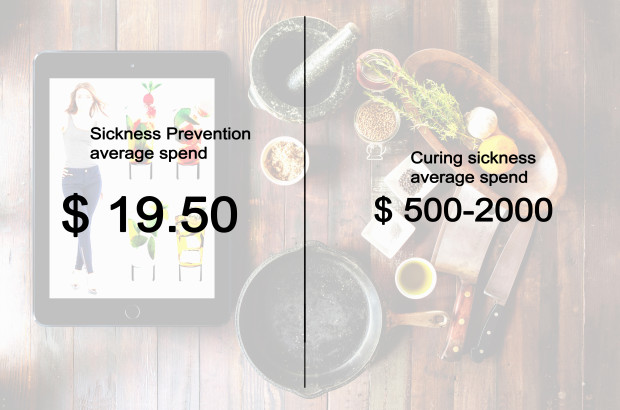 Taking a homemade drink not only helps you feel great, you know what you drink, but it is also good for your wallet too.
APP Development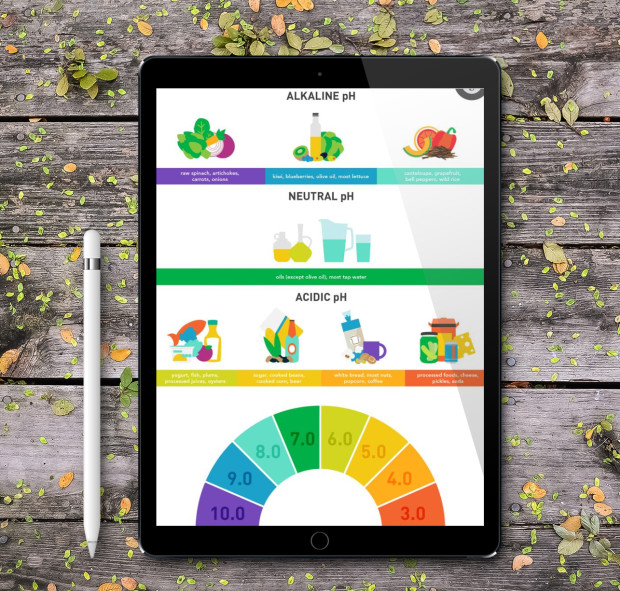 We are hugely excited about bringing the Cuppa family and Bio Track Regenerative App to life. More than a health drink recipe App, we really believe that it can help our backers take back control of their well being, Hit their new health goals and stick to their new health style.
We have designed the App with a clean easy to navigate User interface and cross device functionality, so you can plan your drinks on your Ipad and get your shopping lists on your Iphone.
Bio TrackR App Bio TrackR is a upcoming healing system, that is designed to cater for your busy lifestyle, combine with the Cuppa Cup, Suction Glass, Thermal bottle and the Nutricare bottle to meet your needs.
When we progressively meet our stretch goals, those that have backed up the campaign or purchased the perks that included the Bio TrackR app, will automatically get the following feature belows.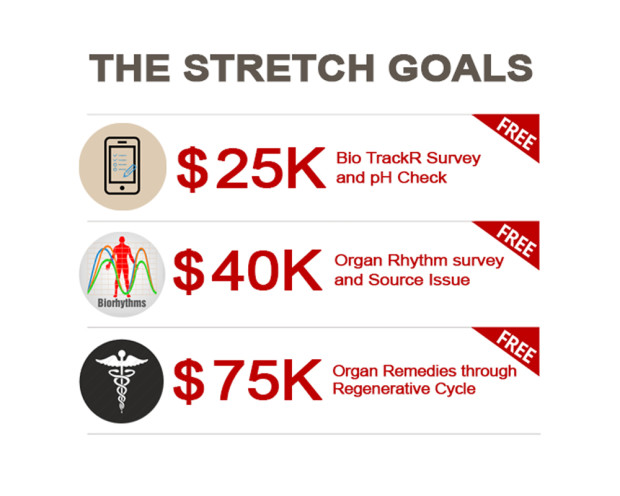 Please help get our Campaign off the ground and make it happen for CUPPA Cup and for our team! It's great when people can pledge, but if you cannot pledge at this stage it does not mean you cannot help, share our story by word of mouth email or social media.
Help spread the word.
After you complete your Transaction, Indiegogo will give you the option to send a message to your friends and followers on Facebook and Twitter.
This message will inform your friends that you just backed "CUPPA" and will include a link to our campaign page. Please send these messages. It only takes a second and be a huge help.
THANK YOU FOR YOUR SUPPORT.
Share CUPPA Cup, CUPPA Glass, and CUPPA Thermal Bottle & NutriCare with your friends!
FACEBOOK , TWITTER IT – LET THE WORLD KNOW WHAT THEY HAVE BEEN WAITING FOR- A CUP, A GLASS AND THERMAL BOTTLE THAT DOES NOT FALL OVER- PREVENTS SPILLS- IN BUILT COASTER.
While this is our first campaign and want to make this to be a great success, and with your support will help make this campaign a success. We have many important lessons to learn in the process and will make sure the campaign runs smoothly for supporters.
International Shipping:
For our first campaign, our Resolution: For all our International supporters we will have their rewards shipped via an expedited manner.
Please note that you may be responsible for duties, fees, and taxes applicable to your region.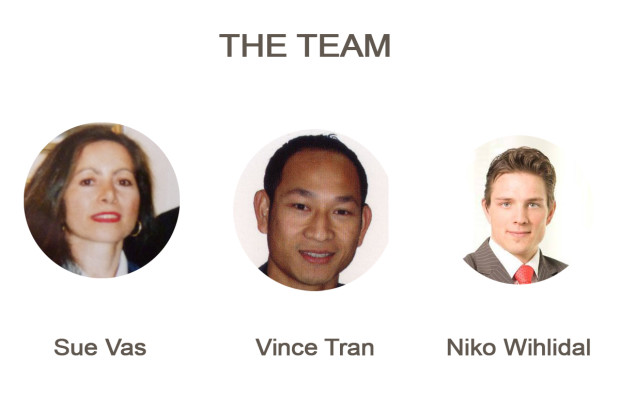 We are a Team of health conscious group of people, from many walks of life, Who are passionate about making a difference, to your natural healing and well being and for feeling healthy and whole within.
We also bring to you a solution to a problem – Whether you have the responsibility of looking after Children, Teenagers and the Elderly as our Team Member Sue knows so well with care of an Elderly parent and went searching for a solution to a problem and the challenges associated with continual spillage of liquids, not to mention the cleaning associated with it, our Team worked very hard to now bring to you our:-

Our Team wish to Thank you for supporting our CUPPA Campaign.
Press Release
Article 1