iCrowdNewswire - Sep 19, 2016
Runnin'City. Run Smart around the world.
The only smartphone running app that makes you discover over 100 great cities around the world.
LM Sport Tourism is a start-up that has had a great idea that appeals to 400 million runners and 1.4 billion tourists around the world. Over the last 9 months we have worked hard to develop the Runnin'City smartphone app and design tremendous running routes in over 100 of the greatest cities around the world. We now need your help to promote the application world-wide and make it even more appealing to all runners and tourists around the world.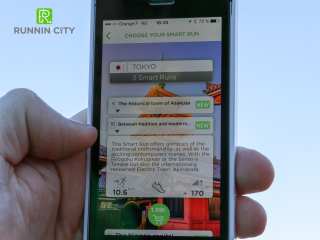 A great app that appeals to hundreds of million people around the world.
If you like running (or just walking) while you are on business or on a city trip, you have probably been in a situation where you did not know which way to go from your hotel or guest house. So you ended up running or strolling in uninteresting places while the most beautiful sites were just a street away.
Runnin'City is a smartphone app that GPS guides you through over 100 cities around the world. In front of the main points of interest (for example the cathedral, an interesting bridge, a noteworthy museum, etc.), Runnin'City reads 30 seconds of touristic information, like an audioguide. With Runnin'City, you run, you discover, your learn, you "Run Smart".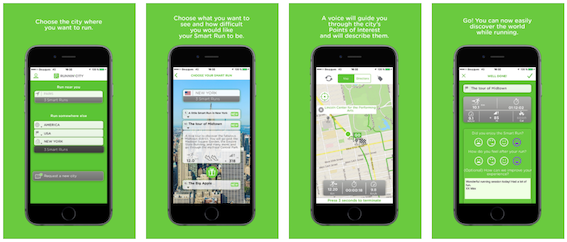 Who are we?
Both the founders are company directors with over 20 years of experience who extensively travel world-wide.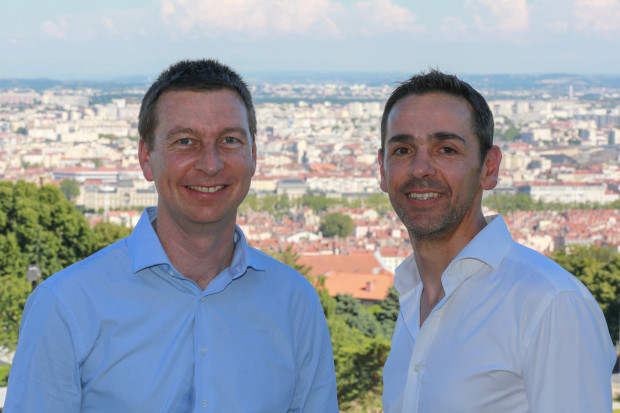 Christophe Minodier, 42, French, has turned around Recaro France, ran Red Castle International, & more recently expanded sales of toy manufacturer Smoby. Christophe holds a management degree from Reims Business School. He has 2 children & lives in Lyon. He is an « extreme runner ».
Olivier Lebleu , 45, Belgian, has managed several marketing departments (REDNET, Lasercom) & operating companies in Europe before creating & selling Nirva Software, a European software vendor & cloud operator. Olivier holds a Master in Management from Grenoble Business School & an MBA from the Henley Management College. He has 3 children & lives in Lyon.
Christophe and Olivier have been joined by a 7-strong team of specialist app developers, as well as tourism and marketing experts to develop the app, its content, and promote it.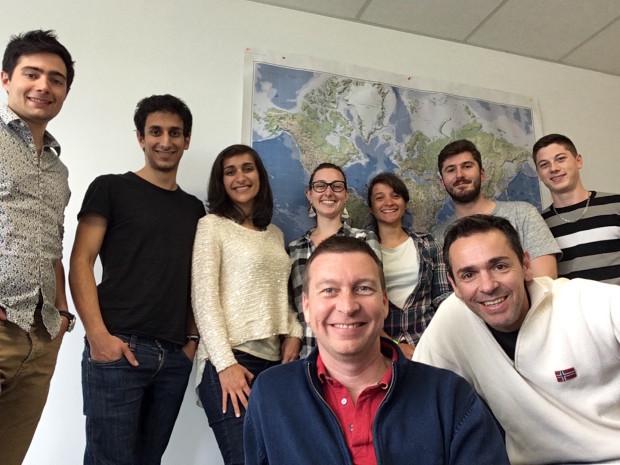 Why is this campaign important to us?
This campaign is extremely important to us.
There are over 400 million runners and 1.4 billion tourists world-wide.
83% of the 1000+ people we surveyed world-wide found the idea great and are interested in running (or walking) with Runnin'City.
We want to rapidly tell millions of them about Runnin'City and how it will make their running and business or touristic experiences more enjoyable, healthier and safer.
To do this, we need:
To develop the app for Android (it is currently available for iPhone) to reach over 70% of Smartphone users in the world.
To feature more cities around the world. There are so many beautiful places on this planet that we want people to discover.
To translate the touristic information to languages such as German, Spanish, Dutch, Portuguese, Italian, Russian, etc. on top of the English and French that are already available.
To promote the application world-wide, via Public Relations and more traditional marketing campaigns, inventive partnerships and intense social network activity.
What are we looking for?
The 2 founders have already invested 160,000€ in LM Sport Tourism. We are now looking at raising 500,000€ of funding through Indiegogo, bank loans and of course our own money. As every contribution helps, small or big, we have special perks for every level of investment (see on the side).
If you cannot contribute with large amounts but like our project, do not hesitate to:
talk about the project using the Indiegogo sharing tools,
share the Runnin'City page on Facebook or Twitter,
download the app and rate it on the App Store.
As we mentioned earlier, your funding will greatly help us deliver our strategy faster than we could without you. And you know how speed of delivery can make a difference in the digital age.
We sincerely hope you will help us meet our funding objectives.
What if we do not reach our funding objectives?
If we do not reach our funding objectives, the available funding will go in priority towards marketing the application in as many countries around the world as possible, starting with Europe, North America and Oceania.
Are there any risks?
As with any business venture, there are obviously risks and challenges. However, to date, we have already achieved all our objectives on time. We have no intention to miss the next ones.
We have self funded and spent the last 9 months:
validating the interest of our concept,
building our vision,
designing the business plan & marketing strategies,
recruiting the 7-strong team,
creating a unique and extremely productive methodology to build great routes around the world,
Selling a branded app (white label) to several cities and hotel groups.
We have solved all technology issues & are fully organised. We have already raised over 100,000€ of funding through friends and family. But more importantly, we have delivered the second major version of our iOS application, and it is rated 5 stars in the Apple App Store. Version 3 is already underway.

Our management and technical teams have already had great successes marketing consumer and business goods around the world: toys, the Recaro Zen baby pram and several software products. Thanks to our experience, amazing motivation, the skills and expertise of our team and a lot of sweat, we believe we will also be successful with this new exciting venture.
The more you contribute all together, the more likely we will reduce the biggest risk for our company: a too slow adoption or the arrival of a competitor.
Some of the 100+ cities that are featured:
Paris, Berlin, London, Rome, Florence, Madrid, Barcelona, Brussels, Luxembourg, Amsterdam, Geneva, Lisbon, Lyon, Tel-Aviv, New York, Washington, Boston, Chicago, Miami, Atlanta, Dallas, Houston, Montreal, Québec, Toronto, Vancouver, Sydney, Tokyo, Singapore, Marrakech, Cape Town, etc.