iCrowdNewswire - Sep 18, 2016
Light Up Acomb This Christmas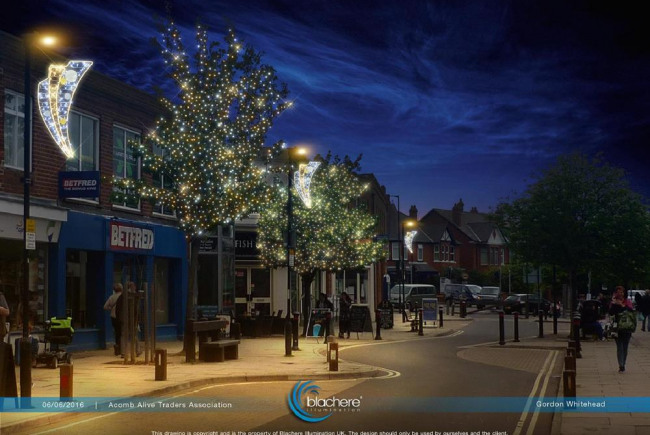 We want to bring some Festive Christmas Cheer to Acomb this Christmas, with the installation of Festoon style lighting in the main shopping areas. Please support us!!
Acomb Alive have been involved in the installation of small illuminated Christmas trees outside local shops to create a festive atmosphere for the last few years. Acomb Alive has also funded a large Christmas tree outside the Gateway centre. This year (2016) we would like to add to the festive atmosphere with the installation of festoon lighting in the main shopping areas. Please support our project and help us to get Acomb looking even more festive this year.
What we'll deliver:
Christmas Lighting in main shopping area
Lights in the trees on Front Street, Acomb
Lighting for 18ft Chrsitmas Tree outside Gateway Church
Why it's a great idea:
Festoon lighting will add to the atmosphere in Acomb, at Christmas time, and be the perfect backdrop for local events that bring the community together. This in turn will attract shoppers to the local area and boost the local economy.
Steps to get it done:
Purchasing the Lights
Paying to have the lights installed