iCrowdNewswire - Sep 18, 2016
E-ternal AR app : NEW augmented reality memorials
We transform memorials and more with a game-changing augmented reality app called E-ternal.
ENRICHED, DIGITAL MEMORIALS

The challenge of memorialisation is how to bring those memories to life and how to tell those stories to a new generation. Now through advances in technology, we have the opportunity to reinvent how we do things.
Instead of staring at the anonymous face of a memorial or headstone we can combine the latest technology to blend with the traditional and create an interactive and ongoing legacy for our loved ones for all time.
Through innovation and application of exciting new technologies like augmented reality we can create that has never been seen before in this space. All you need is a smart device with a camera and an Internet connection and you're good to go.
WHERE IT ALL STARTED

The inspiration behind this project was my mother. When I lost her to cancer in 1997 it was devastating. I took great comfort in listening to her voicemails on my phone when I visited the cemetery.
This became something of a ritual for me, which meant I kept that mobile phone for over ten years. Then the technology didn't allow for downloads or transfers. When that phone was stolen I had to go through the grieving process all over again.
That incredible loss made me realise that technology had changed so radically over the last decade yet that headstones and memorials has basically remained unchanged for thousands of years.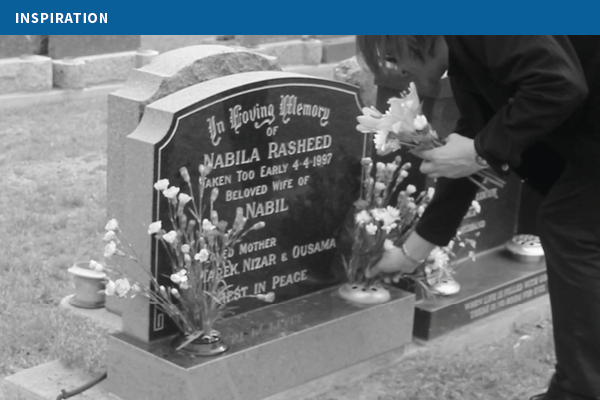 QR CODES & BEYOND

I developed Eternal Memoria to create permanent online memorials that celebrate the lives of our lost loved ones. Using QR code technology we link any memorial to a dedicated virtual archive that family and friends can update with images, video, audio, testimonials and more. As great as that is, it's just the start…
I want to use technology to take it to the next level and reshape our ideas about memorialisation. Using that same QR code you can download a our E-ternal app to your smart device, so when you look through it, at a memorial or headstone a video will overlay that memorial turning the surface into a virtual screen, giving life to those memories that has never been seen before in this space.
You call it augmented reality. We call it a living memory.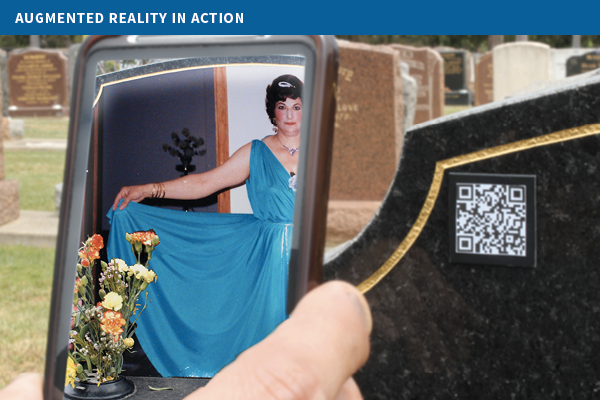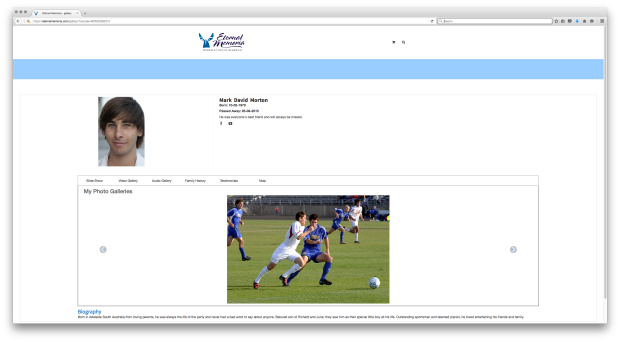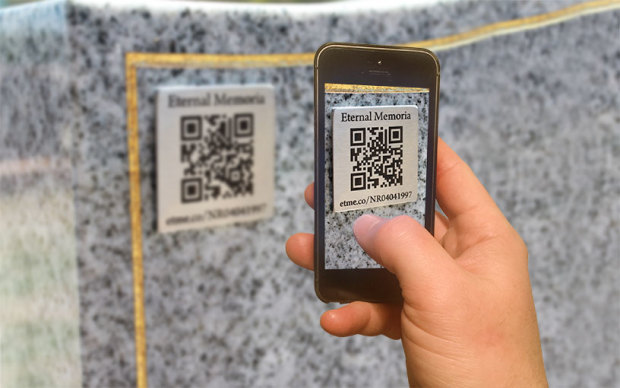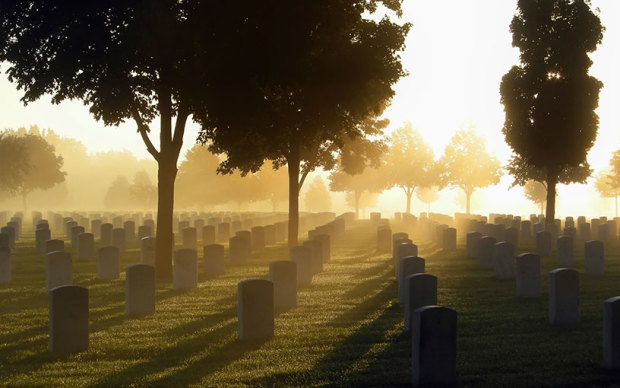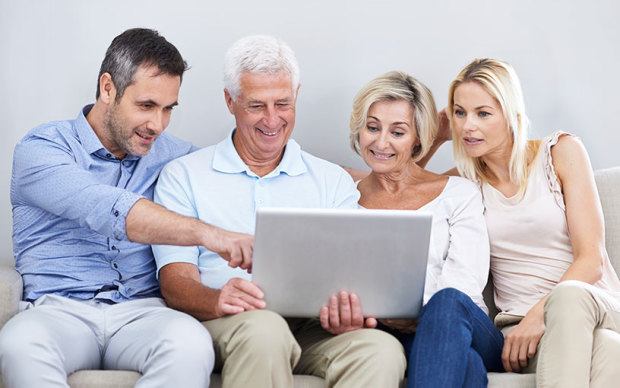 WHY DO WE NEED AR MEMORIALS
We want to change the way people think about memorialisation
We want the people being memorialised to be able to tell their own stories
We want to take that which was static and anonymous and create something interactive and immersive
We provide the means to facilitate the continuation of perception management as a legacy
We want to bring wonder and excitement to areas which are traditionally associated with sadness
We want to make memorials that people want to come and see, to come and hear, and then to feel
WE WANT YOU!

We've finished the prototype. Now we need you to jump on board so we can move into production sooner and create the most immersive and interactive way to deliver memorialisation that's ever been done before.
We have a campaign goal of $30,000 so we can make the E-ternal app a reality. The future is already here; we just need you to bring it directly to your smart device.
With worldwide patents pending, we are set to revolutionise the memorialisation industry.
Your contribution will be used directly to:
Build the downloadable version of the E-ternal app for iPhone and Android devices
Licence our augmented reality platforms for E-ternal
Secure our worldwide patents for E-ternal
We want to make this the best app of its kind, so your support is greatly needed and appreciated. Your contributions will ensure we can create, make and test the most groundbreaking version of our app.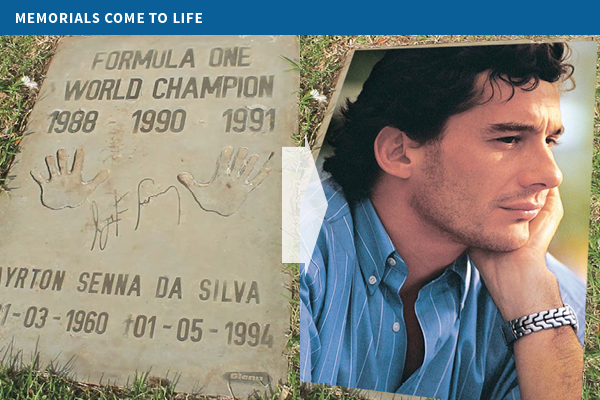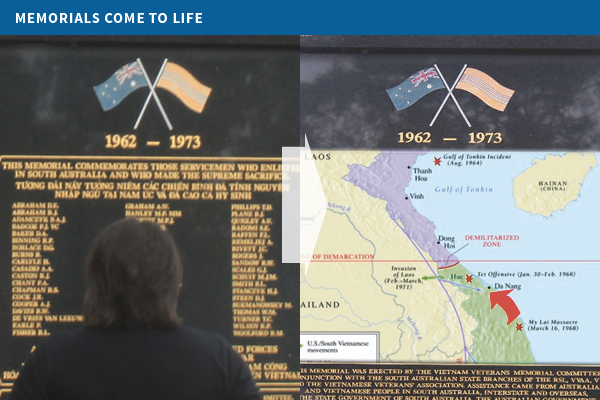 I am a graduate of the New Venture Institute's Venture Dorm program. This intensive entrepreneurial program is run by Flinders University in Adelaide, South Australia and provided me with the platform to incubate and launch my idea and secure my first customers. I self-funded my permanent online memorial business and successfully launched Eternal Memoria in mid-2016. Eternal Memoria has gained great momentum in a traditional space that has been slow to innovate.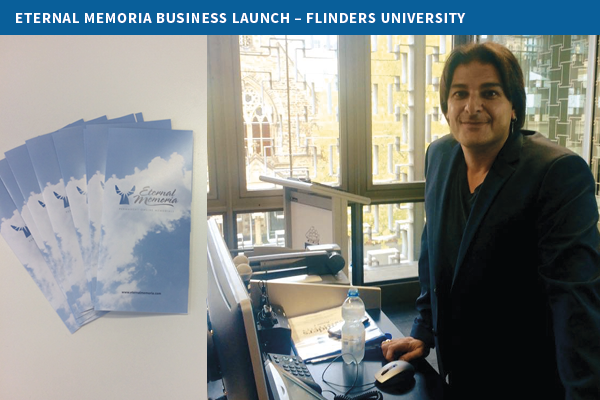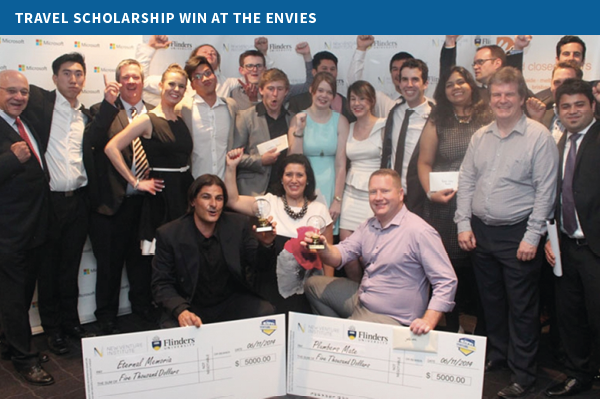 I will continue to self-fund the development of my E-ternal app, but you supporting me now means I get there that much faster!
There has been and will continue to be challenges and resistance as we blaze a trail in the traditional space of memorialisation. I strongly believe that AR will greatly enrich the experience at the cemetery or memorial. Funding this campaign is a chance to break new ground and adopt a new technology never seen before in this space.
And just because you can't contribute you can still help is make E-ternal a reality.
Share on your social networks
Check out the Indiegogo share tools and start spreading the word!
'How we are remembered matters more than how we live our lives'
Nizar Rasheed