iCrowdNewswire - Sep 15, 2016
iluut: A New Generation of Fashion Standards
Sustainable, transparent and affordable clothes made in Europe.
iluut designs and makes minimal, contemporary women's clothes. The collection is made in Europe and you'll be informed where every step of the production is made because full transparency is super important for iluut's team. To avoid waste, the left over fabrics after cutting the garments will be used for making carpets by Maroccoan women. iluut wants to support future innovations; 5 % of each product's margin will go for building a PoP school in developing countries.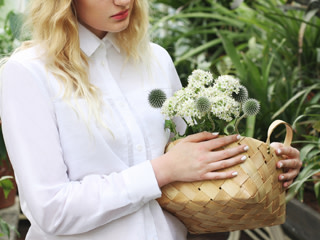 iluut's first collection
iluut's first collection is inspired by a soft and minimal approach to the brand's Scandinavian roots. It embraces classical and timeless pieces with a playful twist to its prints and detailing to give it a fresh and modern approach. The pieces are very relaxed with a modern silhouette that fits well to various body types. They are great pieces to have time and time again from summer to transitional weather because of its breathable and sustainable fabrics.

The collection contains a relaxed lightweight denim shirt dress and a modern shirt in three colours (one white, two printed) and three sizes (S, M, L).
Nathalie wears the Cotton-Tencel shirt dress​

Nathalie wears the Linen-cotton dotted shirt​

Nathalie wears the Linen-cotton square shirt​

Nathalie wears the Linen-cotton white shirt​

Cotton-Tencel shirt dress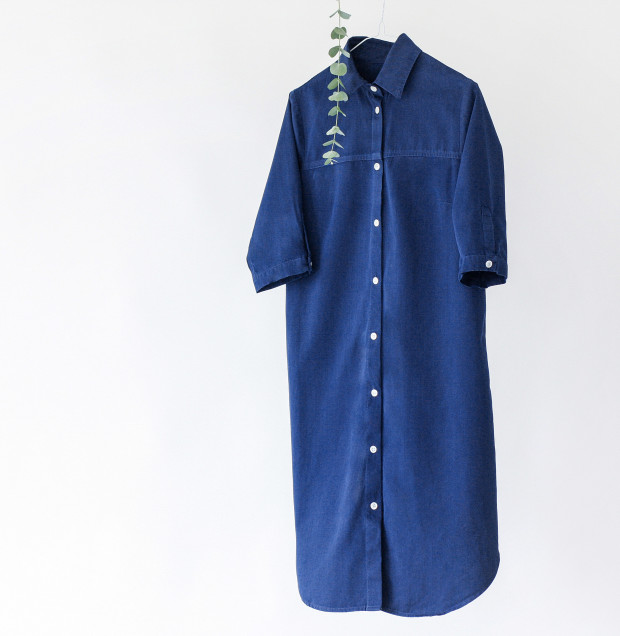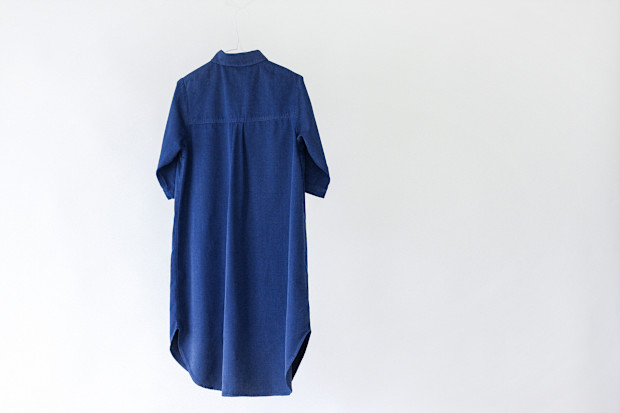 Linen-cotton white shirt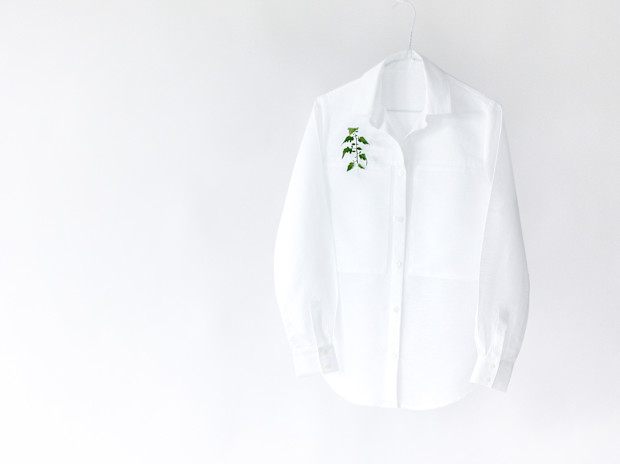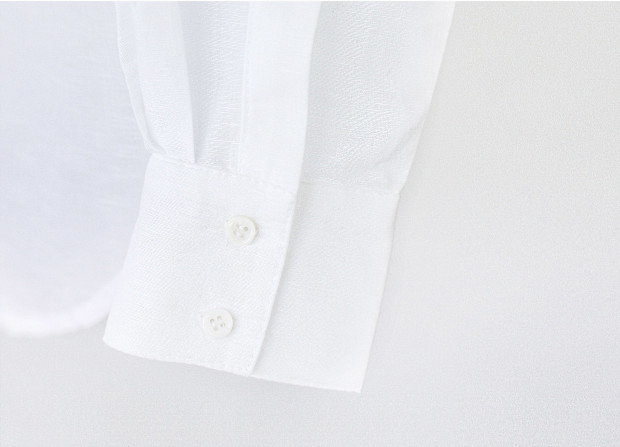 Linen-cotton square shirt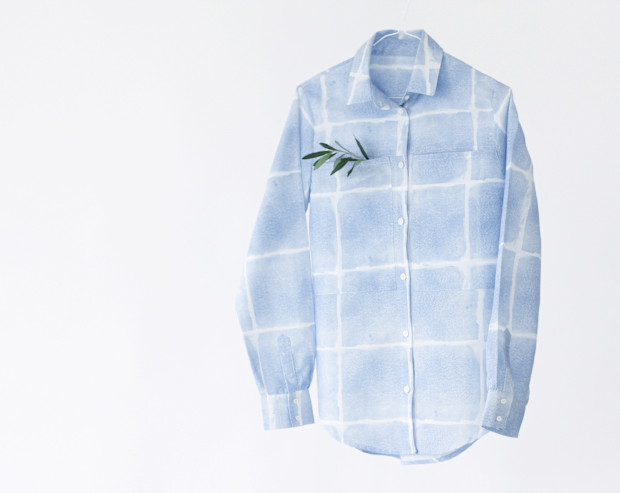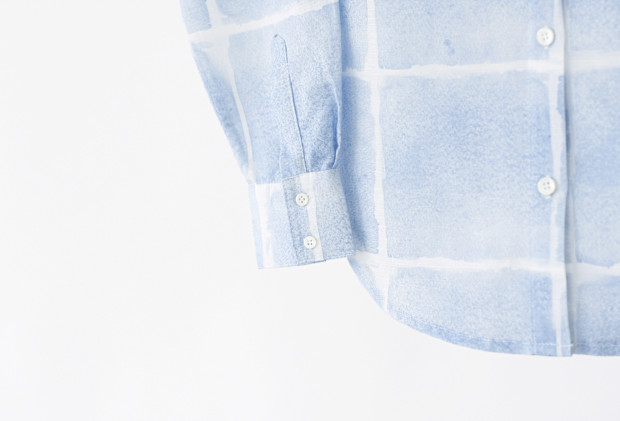 Linen-cotton dotted shirt​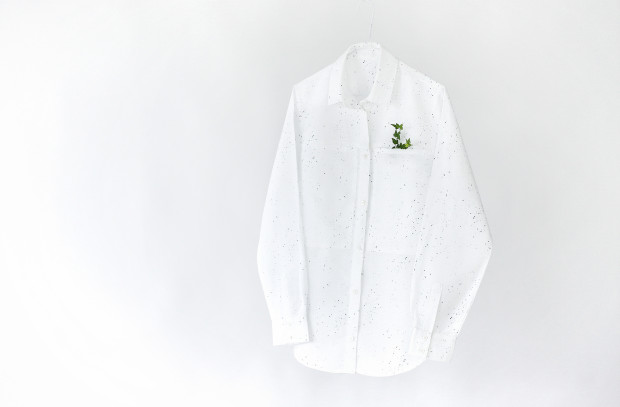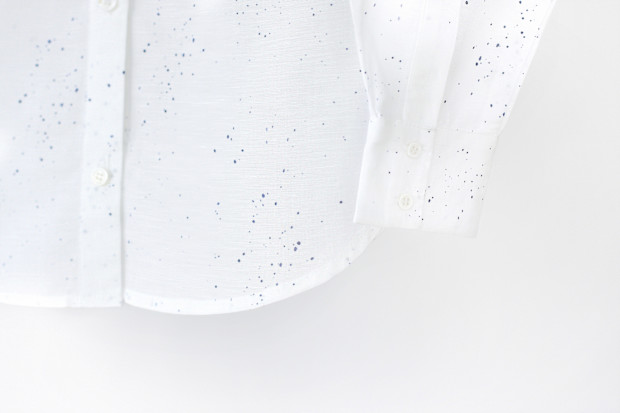 Illustrations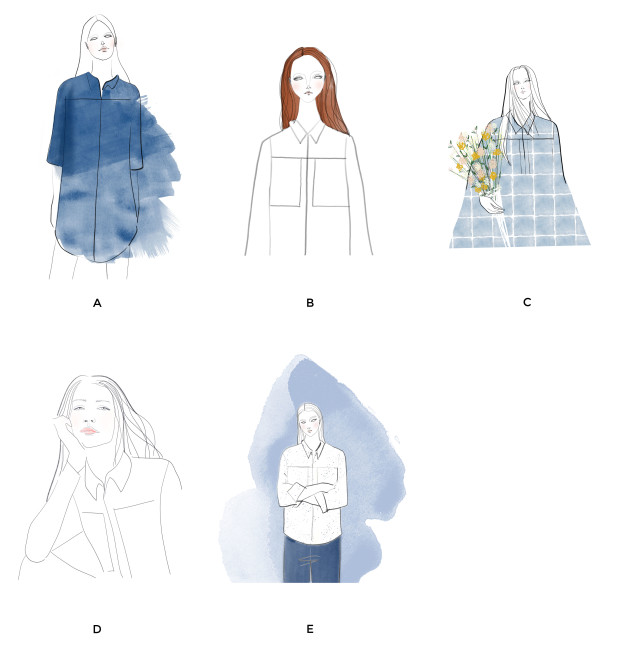 We cherish the beautiful design work and now you have a special chance to buy our sketches! Lovely interior elements to decorate your home or as a gift.
Our story

iluut was born from our Finnish founder, Elina (29), and her dream about a more sustainable fashion industry. She felt that our generation needed new fashion standards: beautiful and affordable clothes should be possible to make without compromising the working conditions and our environment. Pretty ambitious dream, isn't it? Elina wanted to challenge herself and make it happen. So she shared a video on YouTube where she was looking for warm-hearted, international professionals to join the project.
Italian, internationally well-known print designer, Silvia (30), who has designed for established brands such as Zara, Topshop and Adidas, saw the video and sent an email to Elina. The young women started Skyping and noticed they shared the same vision about ethically and environmentally sustainable produced garments, designed for the modern woman.
The pieces fell into place when they found a fashion designer, Vj (25), living in London, who shared the same thoughts about sustainability and a value-led fashion industry. Vj has worked for both luxury and premium brands such as Simone Rocha and Self-Portrait Studio and currently designing dresses for Marks&Spencer.
Every now and then we meet face to face to have inspiring workshops or visit our partners, but our daily work is mostly done online using different innovative tools. For sharing inspiration we use Pinterest, for quick updates Whatsapp, for organizing and planning the work Meistertask and so on.
If you would love to know more about us, please feel free to email us atinfo@iluut.com.
We would love to hear from you!
We believe in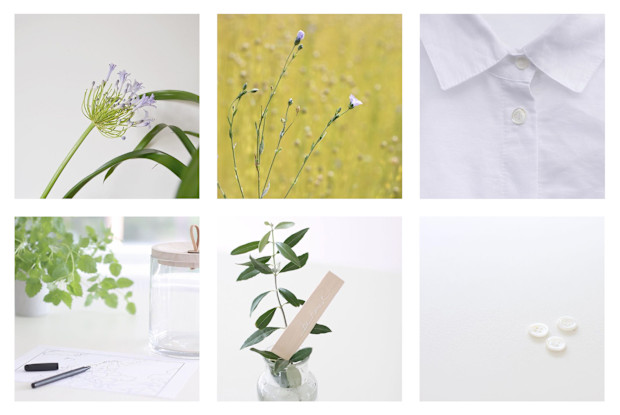 ♥ Full traceability. We tell and show through our social media where every step of the production cycle is made because you have the right to know that. Transparent working decreases fashion's biggest ethical and environmental problems like child labor, unsecured working conditions, dangerous chemicals and industrial pollution/impact.
♥ Constant learning. We constantly learn everyday while meeting inspiring and driven people. Receiving your comments also help us further developing our products whilst reading inspiring articles and books. Learning and growing is super important because we want to achieve the best outcome for all of us.
♥ Low environmental impact. We try our very best finding materials that are eco-friendly and manufacturers who pay attention into water consumption and using green energy. Getting a lot of waste is one of the biggest environmental problems in fashion. That is why when cutting our fabrics, the leftovers will be used for making ethically produced, beautiful carpets. Also, our initial customers will be European women, so the clothes are made locally in Europe too! This greatly reduces both the carbon footprint and the environmental impact of iluut products!

♥ High quality. When both the manufacturing and the quality of the materials are outstanding, the product will last and will stay as one of your favorite pieces for a long time. We are committed to make timeless clothes!
♥ Affordable & fair pricing. Everyone in the production cycle needs to get paid fairly. This does not mean that sustainable fashion should only be available at a luxury price range, instead it should be available for everyone. That is why we have worked very hard to to offer high quality products at affordable prices.
♥ Your power. You have a key role in making a positive change in the fashion industry. By buying sustainable made clothes you support better working conditions and lower environmental impact.
♥ Your uniqueness. We cherish women's variety and differences by investing time in making garments that fit well to as many body types as possible.
♥ Giving back. Our success will only be possible through your trust in us and in our products. A share of the profits we will receive will be invested to bring back something good to our future generations. We would like these profits to be profoundly beneficial for the education of children in developing countries and give them a chance to create future innovations. That's why 5% of each product's margin will go to help building a PoP school! Please check out their link here page to know more about them.
Looking for the right suppliers and couple of words about pricing
The biggest surprise along the way has been how hard it has been finding the right suppliers. Unfortunately, there are many certificated companies that offer only a couple of certificated products. We wanted to find partners, especially in fabric production, who are really committed into sustainable production all the way! After spending one and a half years finding actively great quality fabrics, we found an Italian family owned company, Albini Group, who produces high quality shirt fabrics and uses green energy in their mills. Their know-how and passion is beyond expectations! That, of course, also shows in the price; we learned that most of their fabrics are over 10€ per meter – far more expensive than the fabrics coming from Asia (they cost normally 1-4 € per meter). We learned that Albini is well known for its high standards and quality. Because we only want to offer the best for you, Albini's fabrics were our choice for the first collection. Even though they are specialised in shirt fabrics, we were fortunate to find a beautiful, cotton-Tencel fabric for our shirt dress too.

We talked a lot about printing. The biggest problem in the industry is the huge amount of water waste, and there are still many old printing machines that consume a lot of energy and have a high environmental impact. That is why we researched extensively to find GSL, an Italian printing company who uses the latest generation of energy efficient printers and water based inks. All our prints are hand drawn, and designed for a crisp, original yet timeless look.

In the clothing production the sewing is also very crucial in terms of the final product. We visited many ateliers before finding the ones we felt happy to co-operate with. We produced the sample items that you can see in the pictures in Turku, Finland, by lovely seamstresses. The production in Finland is very expensive and to be able to keep the final products' price affordable, we decided to make the final production in Estonia.

The atelier is two years old and it was grounded for high quality workmanship. There are seven seamstresses working in the atelier and they are all paid 40% above the Estonian average seamstress salary. For us this specific aspect was crucial, because we want to ensure that the workers are fairly paid for their work.
So, the choices we are making are not the cheapest. Great quality has a price. But that should not be too high. That is why we are cooperating directly with companies. The Intermediaries would take their share and that would show in the final price. We have worked very hard to ensure high quality without compromising our vision for offering beautiful, affordable, sustainable clothes. We want you to be very happy with the value you'll get for your money!
Production Information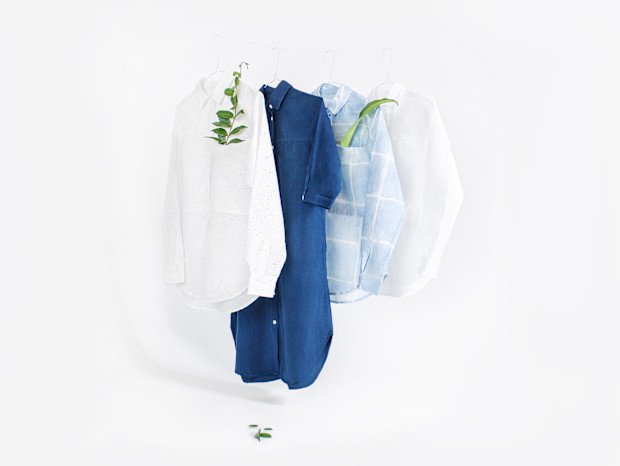 Shirt dress
Material & origin: 65% cotton (Egypt), 35% Tencel lyocell
 (Austria)
Fabric made by: Albiate Milano

Spinning: ICA, Italy

Weaving, Dyeing: Albini, Italy

Finishing: TRT, Italy
Washing: Varr, Estonia
Reason why this material is chosen:
Innovative sustainable fiber (Tencel lyocell) 
combined with a natural fiber, cotton. This material feels very soft and very comfortable on the skin.
Shirt
Material & origin: 63% linen (Normandy, France), 37% cotton (Egypt)
Fabric made by: Cotonificio Albini
Skutching: Terre de Lin, France

Spinning: Linificio, Lithuania

Weaving: Albini, Czech Republic

Dyeing & Finishing: Albini, Italy

Fabric printed by: GSL, Italy


Printed fabric finished by: Seride, Italy
Reason why this material is chosen: 

The majority
 of this fabric is linen, grown in 
Normandy, France, which has a very low water consumption.
Samples & Production
Sample sewn in: Framila ompelimo, Finland
 

Production takes place in: I-Studio OÜ, Tartu, Estonia
Pattern made by: Iti Tigas
Making one garment needs many people

This summer we travelled over 7.000 km across Europe to meet the people involved in the production. It was really eye-opening to see how many people and how much know how are needed to produce just one garment. That made us wonder how unsustainable is to pay 5€ for a t-shirt in fast fashion chains.

This picture will visualize the production cycle of our shirt (please note: inside these steps there are many different others):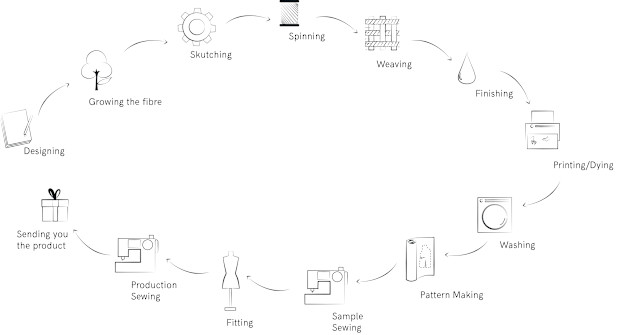 Designing
Growing the fiber
Skutching
Spinning
Weaving
Finishing
Printing or Dyeing
Washing
Pattern making the patterns
Sample sewing
Fitting
Production sewing
Sending the product to you
The crowdfunding campaign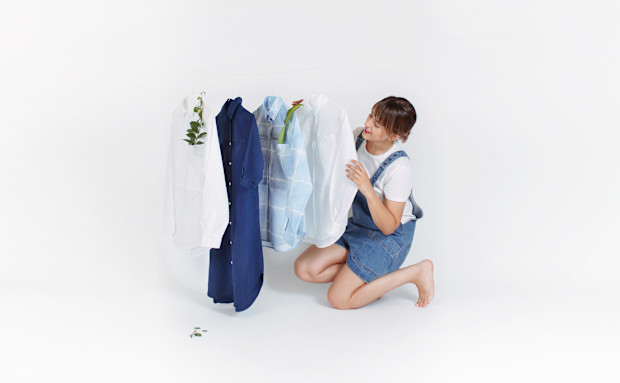 When you will order our products during this campaign, you will help us to:
complete our first collection
start developing new organic woolen sample products
open our web shop by the end of 2016
We are raising 15 000€ to make this happen. If we will exceed our target, we will be able to start the organic woolen garments production and invest in researching further innovative materials for the spring 2017 collection.
Other ways you can help
We do not see iluut just as a brand, but mainly as a project of awareness towards sustainability in which we warmly welcome each European woman to be part of!
There are many ways you can participate:
PRE-ORDER our garments through this Indiegogo campaign (shirt, shirt dress)
INVEST in our campaign even if these first products are not your style but you share the same vision about sustainable fashion – you can order an illustration that will beautifully decorate your home, or as a gift for your friends.
SHARE this campaign with your family and friends on Facebook or Instagram
SIGN UP for our e-mail list at iluut.com
By spreading the word about sustainable fashion, we'll send a strong message together to the fashion world: we'll be able to show how many people demands new standards of fashion, and to know where and how the clothes are made.
Rewards timeline

Giving back

When we will reach our crowdfunding goal – thanks to all of you – we will give 5% of each product's margin to build a Pencils of Promise school.
250 million children cannot read this text. Together we can change that step by step!
We were so empowered by Adam Braun's story, about how he travelled all over the world and asked children what they wanted the most. The answer was surprising: "a pencil".
That answer made Adam work hard to fulfill the dream; a pencil symbolizing education. So, in 2008 Adam founded the Pencils of Promise organization and since then they have built over 360 schools in developing countries. The organization works transparently, just like we do, and that is why it naturally felt something we would love to support.
Also, their way of working is clever. They commit the local people to the school project so that they need to finance 10-20% of each school by themselves. Because they can't afford to finance that, they will give their work effort for building the school which value will be the 10-20%.
Be inspired and read the whole story how one can make a huge difference.
Final note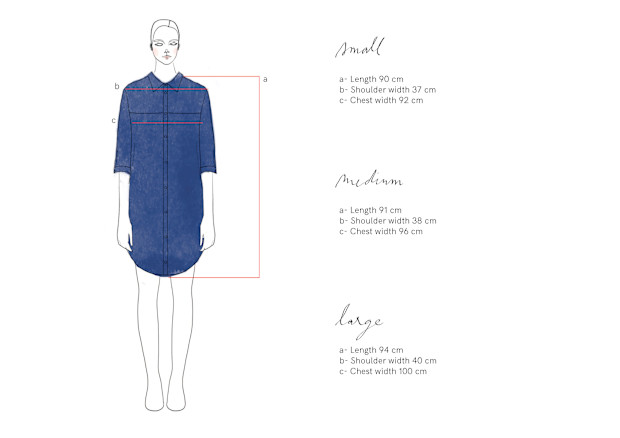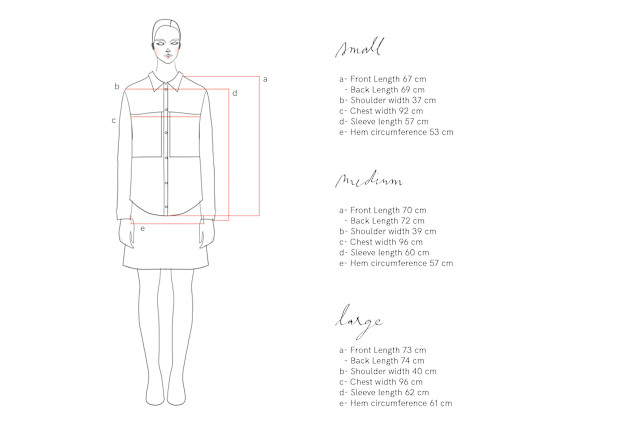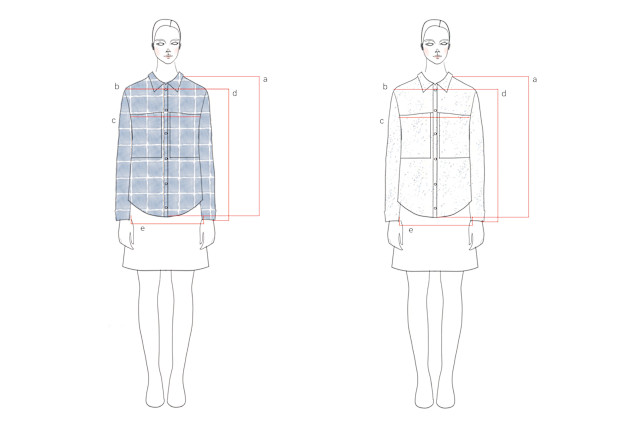 We want to make sure you'll enjoy our products. One of the most important things is that you'll get your correct size. That is why we kindly ask you to take your own measurements and compare them carefully to our size picture.
We love being punctual and the production schedule estimate is based on the discussions with our suppliers. If we do highly exceed our goal, there might be some short delay on shipping – but in that case we will inform you immediately about timing. In that case, we will ship your items based on the order we have received your purchase.