iCrowdNewswire - Sep 15, 2016
Across Roads: A Film About Hip Hop Travel and Life
An global journey through the lens of Hip Hop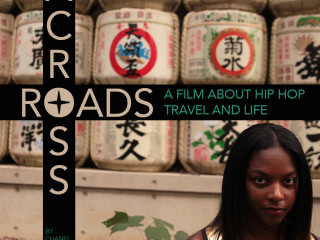 Across Roads documents my journey through Japan, Cuba and Zimbabwe as I tap into other cultures' connection to Hip Hop. Hip Hop was introduced to me at the age of seven by my father, where I shared some great moments with my dad. When my dad passed in 2015, so came Across Roads, a testimony of love, loss, music and travel and how they are all interconnected. My affinity for Hip Hop and travel motivated my desire to highlight how Hip Hop drives and inspires other societies outside of the U.S.
My mission is to transform the conversation about Hip Hop and mobilize young people to explore the world outside their communities. Hip Hop culture was born out of inner-city poverty and the struggles of African Americans and Hispanic Americans. I intend to highlight the depth of its reach and display how Hip Hop can be a bridge to the rest of the world by traveling to 3 key locations: Zimbabwe, Cuba and Japan.
In Zimbabwe, my goal is to explore what locals call Musalad or "new salad", a term that defines those that have fallen in love with Hip Hop culture without a real appreciation; just a decade ago, Zimbabwe youth were gravitating towards Hip Hop's "bling bling" culture, now I want to discover how things may or may not have shifted. I also want to examine how various music styles from Cuba, such as mambo and afro-Cuban Jazz influence Hip Hop and how much of the American experience is present in the culture. Finally, in Japan, I plan to uncover why the state of Hip Hop, perceived so highly by many, has declined due to competing genres like J-Pop and the Japanese vocaloid anime, Hatsune Miku.
Following our experience in these destinations, I would like to bring my organization, Nomadic Youth Project, to classrooms and empower the youth about the Hip Hop culture and develop their desire to travel. The purpose of the workshops is to use Hip Hop as a tool to spark conversation, cultivate creativity and build community amongst the next generation of tastemakers.
We are dedicated to honoring the culture, my father and the subjects of the film to get it to the widest audience possible and make it available on different platforms, including but not limited to, film festivals, streaming agents and news sites. Your contribution will make this happen.
WHAT YOUR MONEY WILL GO TO
Travel for two people to three countries over the course of twelve months.
6 individuals roundtrip flights to three countries.
Accommodations in each country (combination between Airbnb and hostels)
Cost of food and beverage (a week per country; daily limit will be pre-determined before each trip)
Equipment
Canon 24-70 f/2.8 camera lens
Canon 70-20 f/2.8 camera lens