iCrowdNewswire - Sep 14, 2016
Russian Machine Never Brakes
Help Caps fan Ryan Ellis raise the funds he needs to enter the Drive Sober 200.
Ryan Ellis is a big Caps fan and an avid RMNB reader. He's also an experienced stock car driver hoping to enter the NASCAR Xfinity Series race (the Drive Sober 200) at Dover International Speedway on October 1, 2016. Ryan's raised most of the money he needs to field a car, and we're rallying his fellow Caps fans to raise the last $8,888 he needs.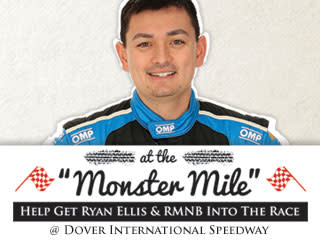 About Ryan
Ryan Ellis is a longtime Caps fan and an involved member of the Russian Machine Never Breaks community. You may remember him from his NASCAR Sprint Cup Series debut in November 2015, when he made RMNB the first hockey blog ever to sponsor a NASCAR.
As a NASCAR driver, Ryan's responsible for raising the (very large sums of) money he needs to get a car into every single race. He really wants to race in the Xfinity Series Drive Sober 200 at Dover International Speedway in Delaware October 1, but needs some help from the RMNB family to get him to the fundraising finish line.
Plus, you can get your name on a NASCAR – how cool is that?!
What He Needs
Ryan needs to raise another $8,888 to make it into the Drive Sober 200. (Okay, he actually needs more like $8,500, but $8,888 just seems like such a nicer number, don't you think?)
This is the money he needs for relatively important things like tires and an engine, a pit crew to change the tires and keep the engine running, and even the travels costs associated with getting the team to the track.
The RMNB Floor Hockey Tournament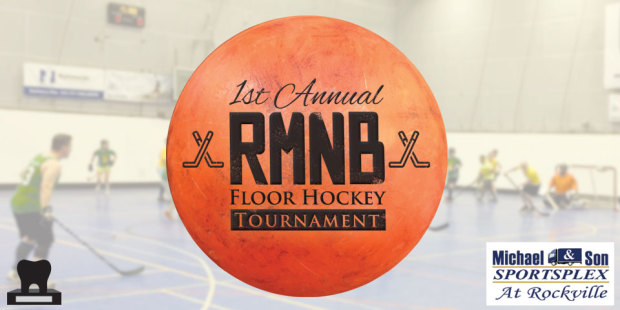 The centerpiece of our effort is the First Annual RMNB Floor Hockey Tournament, which will be held September 24 at the Michael & Son Sportsplex in Rockville, MD.
For just $40, you can enter the 8-team, 88 person (yep!) tournament to determine the greatest randomly assembled floor hockey team in the RMNB universe and raise the coveted Gr8 Missing Tooth Trophy.
(You'll also get to play against or with several members of the RMNB crew!)
What Else You Get
We've put together a host of other perks for folks who want to chip in and help out but can't make it to the tournament.
From getting your name (or business's logo) on the car to a commemorative t-shirt to passes to join Ryan and the RMNB crew on Pit Road before the race, there's a sweet perk for every budget. Check out the full list of opportunities to join the fun on the right.
If you're considering one of the business-level sponsorship and want to see where your logo will live, check out this diagram.