iCrowdNewswire - Sep 14, 2016
The world needs Apparition Hill
Our life-changing film Apparition Hill has a chance to reach millions of people.

Sean Bloomfield
Medjugorje, Bosnia and Herzegovina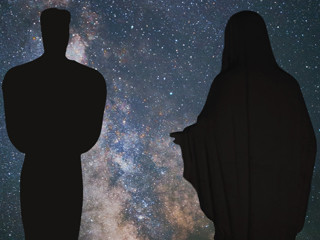 Do you believe in Apparition Hill? This little documentary about miracles is on the cusp of wide theatrical distribution and maybe even the Academy Awards, but nothing can happen without your support. Please be our miracle!
"Why isn't this movie showing everywhere?"
Since its premiere, Apparition Hill has filled theaters in 49 cities worldwide.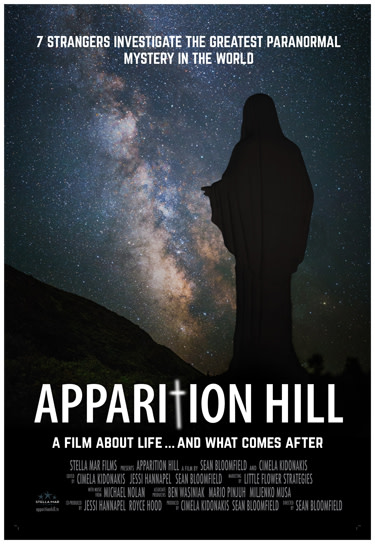 More importantly, countless people have told us that the filmchanged their lives.
We traveled to many of the screenings and the most common audience question was "Why isn't this film showing EVERYWHERE?"
Our answer? If it were up to us,Apparition Hill would be in everytheater. We've been working non-stop to get this film in front of as many people as possible. Up until recently, however, it could only be shown wherever someone hosted a screening.
But now, everything is in place for Apparition Hill to reach the masses, except for one thing:funding. It's not easy to ask for help, but the opportunities for the film are simply too big to ignore, and we hope that you believe in the transformative power of Apparition Hill as much as we do.
THE HOSTS WITH THE MOST
And the Holy Ghost!
So far, most of the screenings have been one-night events. Our wonderful hosts—regular people who felt inspired to share this film with their communities—have been instrumental in helping the film get seen. View upcoming and past hosted screenings.
Apparition Hill will eventually come out on DVD as promised, but only when it's no longer showing in theaters. This is how most films run, and the impact of seeing it on the big screen is intense!
Most of the hosted screenings sell out, and people who see the Apparition Hill go away telling all their friends about it. With one-time screenings, however, their friends can't go see it the next day.
Word of mouth doesn't get much of a chance…
GO BIG OR GO HOME
If movie theaters show the movie through the box office for a week or more, all of this could change. The first people who see it will go home and talk about it. Word will spread and the theater will fill up the next day, and the next, and the next.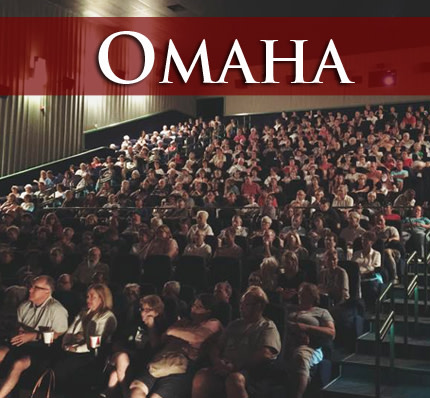 A good example of the power of "word of mouth" was in Omaha. Screening hosts Chrystal, Kristy and friends planned a one-night screening ofApparition Hill at a small theater, but local priest Fr. Damien Wee urged them to get a bigger theater and show the movie for three nights.
"Go big or go home!"said Fr. Wee. "Go big for God!"
So, Chrystal and Kristy rented a 200+ seat theater at an AMC cinema in Omaha… and so many people showed up that they had to upgrade to two theaters (and then three), including a 400+ seater!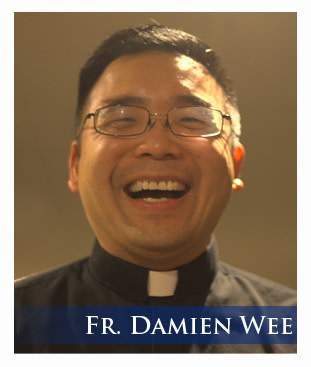 Members of the audience were so moved by Apparition Hill that many of them came back with friends and family members for the next screenings. In three nights, 2,000 people sawApparition Hill in Omaha!
AMC Theaters, one of the largest cinema chains in the USA, took notice of our little documentary filling their Omaha theater when, at the same time, only a small number of people came to the premier of Ghostbusters.
This leads us now to our first big news…
AMC IS OUR NEW BFF
AMC has agreed to release Apparition Hill through the box office for an entire week in ten cities on October 7, with the possibility of even more!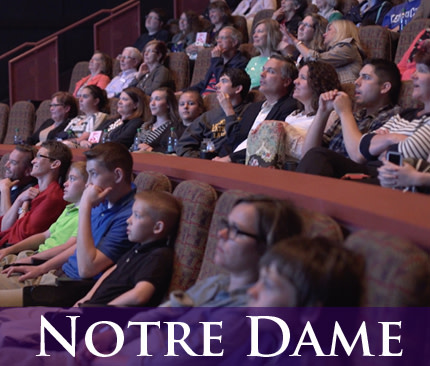 But we only get one shot at this.
Although this is an amazing opportunity for an independent film, it also presents a dilemma…
Like other movie theater chains, AMC requires the film company (us) to advertise the movie in each place they show it. The figure? About $3,750 in each city, which equals $37,500 for ten cities. If we had a large enough budget, AMC would open it in even more theaters.
If we reach our crowdfunding goal, then AMC will show Apparition Hill for an entire week in ten cities, and if we exceed our goal, then every additional $3,750 will allow us to have AMC show the film in another city.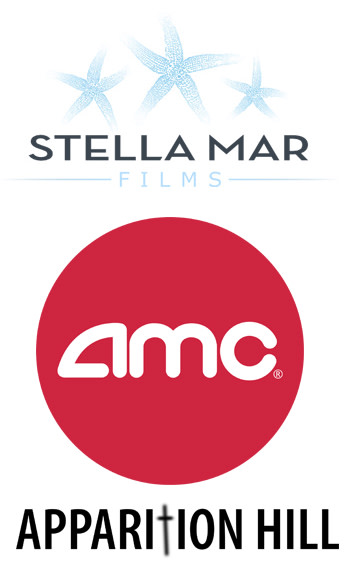 BLOCKBUSTER PERK: If you donate at this level, then we'll ensure that AMC or another movie theater plays the film in your area for a week-long box office run.
Here are the cities where AMC will debut the film from October 7 to October 13:
New Orleans, LA (Westbank Palace 16)
Baton Rouge, LA (Mall of Louisiana 15)
Chicago, IL (Schererville 16)
Corpus Christi, TX (Corpus 16)
Houston, TX (Willowbrook 24)
Grand Rapids-Kalmazoo, MI (Grand Rapids 18)
Madison, WI (Fitchburg 18)
Omaha, NE (Oak View 24)
Pittsburgh, PA (Waterfront 22)
Spokane, WA (River Park Square 20)
And with your help, this is just the beginning. If we exceed our goal for this campaign, and if the screenings are successful enough come October 13 (a date related to Our Lady of Fatima which we didn't even choose), then AMC will show the film in even more places.
AND THAT'S NOT ALL, FOLKS
In addition to AMC and all the upcoming hosted screenings, Apparition Hill is also scheduled to debut at the box office for week-long runs in 25+ other cities:
Ten Omniplex Theaters throughout Ireland
Ten Cinemex Theaters in Mexico (En Espanol)
Sappington, MO – Wehrenberg Ronnie's 20
St. Peters, MO – Wehrenberg Mid-Rivers 14
Bloomington/Normal, IL – Galaxy 14
Rochester, MN – Galaxy 14
Cedar Rapids, IA – Galaxy 16
Cape Girardeau, MO – Cape West 14
Novi, MI – Emagine Novi
Rochester Hills, MI – Emagine Rochester Hills
This is great news, but we need to raise enough advertising money to ensure that people in each area know about these box office runs… at least $1000 per city.

OTHER WAYS TO HELP
Aside from funding, we also need motivated people to promote the theatrical showings. If a run is scheduled for your area, please sign up with us to be a promoter.
If the film is not scheduled to open in a theater near you, then please urge a local theater to join AMC and the others by showing Apparition Hill through the box office!
Also, see if the film is playing at a hosted screening near you.
Or, better yet, host your own screening. Not only will you be giving a gift to your community, but the film makes a great fundraiser.
RAIN OR SHINE…
October 7th won't actually be our first box office run. In August, the film triumphed at the box office in Morgan City, Louisiana, proving that theatrical success is possible anywhere else it shows for an extended period of time.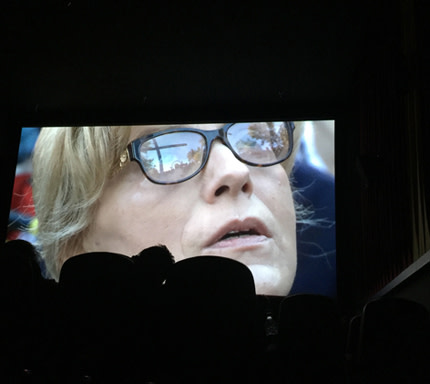 Braving floodwaters and torrential rain, thousands of people visited the Lake Cinema in Morgan City to see Apparition Hill.
After a one-night hosted screening quickly sold out at his theater, the owner of Lake Cinemaopened Apparition Hill for a week-long box office run that started on August 5th. The first week was so successfulthat Lake Cinema showed the film for a second week, and then a third.
"People absolutely loved the film," said cinema manager Darlene Toups. "They were coming out with tears in their eyes. People traveled from as far away as Mississippi, Baton Rouge and New Orleans to see the movie, and a lot of them came back again with friends and family."
With your help, this could happen everywhere!
OSCAR WHO?
Apparition Hill is also getting noticed by Hollywood. Steve McEveety, producer of films like The Passion of the Christ and Braveheart, recently watched the movie with his wife.
"Just watched your film with Susie," he told us in an email. "Really great! She cried a lot. She never cries during movies. You made a wonderful film."
Throughout the last few months, several members of the Academy of Motion Picture Arts and Sciences have been deeply touched by Apparition Hill. These leaders of the film industry vote on which films will win Academy Awards (also known as the Oscars).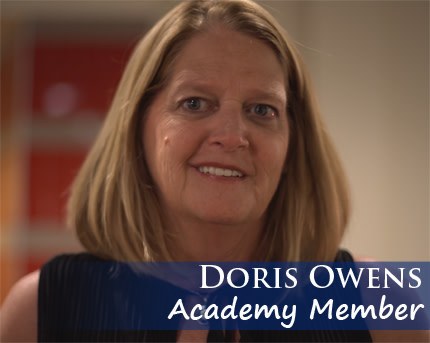 Academy member Doris Owens happened to sit down for Apparition Hillat a charity event for a friend. Doris did not intend to watch the entire film, but it grabbed her attention until the end. Like most of the audience, she was moved to tears.
"I watch a couple hundred films a year," said Doris. "I got into the Academy in 1998 and I take it very seriously. So, watching your film today, I felt, almost—I don't know how to describe it—realness. The word I would use is realness."
David Pacheco helped animate classic films like The Little Mermaid,The Fox and The Hound, and Who Framed Roger Rabbit, and he currently serves as Creative Director at The Walt Disney Company. He was so moved by Apparition Hill that he suggested we submit the film for Academy consideration in the Best Documentary Feature category.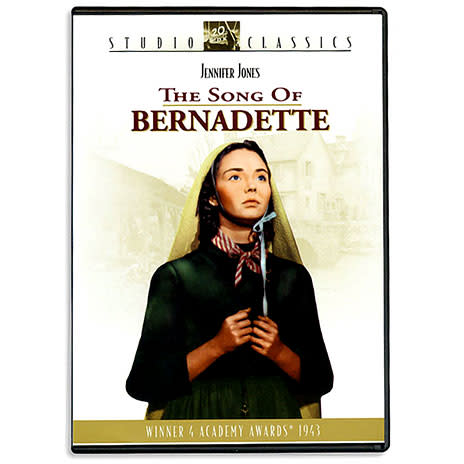 "I'm a member of the Academy," said David, "and given the true emotions your film brought out in me, I know that so many others would be touched by it. I know Our Mother would like this film to reach many others. Perhaps this may be another way to do so."
At first, we thought it sounded like an impossible dream. After all, Stella Mar Films is just a small company, and Apparition Hill deals with things like miraclesand spirituality, subjects which aren't necessarily embraced by Hollywood.
But David reminded us that it wouldn't be the first time a movie about Marian apparitions got recognized by the Academy. In 1943, The Song of Bernadette (a film about Lourdes) won four Oscars and three Golden Globe Awards.
So why couldn't it happen again today?
David also said that many of the documentaries he and other Academy members have to watch and vote on are depressing and dark, but our film conveys a message of hope…something this world desperately needs.
To see what we mean, check out some of the audience reactions to Apparition Hillin this little video…
JUST IMAGINE…
We'd be lying if we said that winning a prestigious award wouldn't feel like a major accomplishment after all the hard work we've put into this project, but recognition pales in comparison to the main reasons we want to pursue this.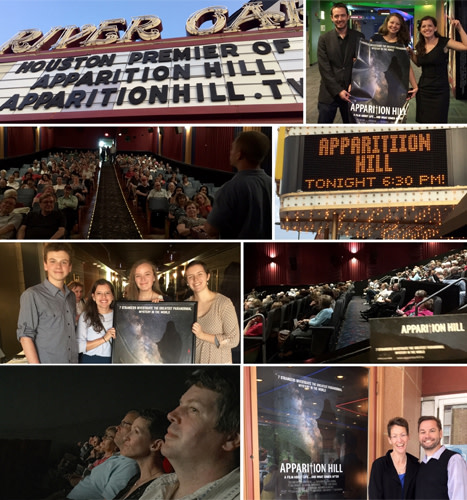 If Apparition Hilleven got nominated for an Academy Award, imagine how many people would come to know about Medjugorje.
Imagine how many people would begin to think about their beliefs and speak about it with other people.
And imagine how many people would experience Holly's story and be inspired to embrace every day as if it was their last.
We've seen how deeply this film touches people. It can change hearts, something that pleases us as much as it frustrates us… We get frustrated because our lack of funds is the only thing that's preventing Apparition Hill from reaching the masses.
But if there's one thing we don't lack, it's imagination.
Throughout the entire making of this film, the seemingly impossible became possible. Our faith was strengthened to such a degree that we're not afraid to say "yes" to the opportunities that present themselves. And we can say with confidence that we believe in miracles.
So, we've decided to take yet another leap of faith and try to get Apparition Hillconsidered for an Academy Award. After all, we only have one chance to get the message of the film out there in a huge way!
Will it get nominated? We have no idea, but either way, our efforts will not be in vain. By simply trying for an Oscar, hundreds of entertainment industry leaders will watch Apparition Hill, and any "buzz" about the film will help it succeed in theaters.
We're also entering the film into other film festivals and contests along the way.
As Father Wee said, "Go big for God!"
DAVID VS. GOLIATH
Some major film studios spend millions of dollars trying to get Academy Award recognition for one of their movies.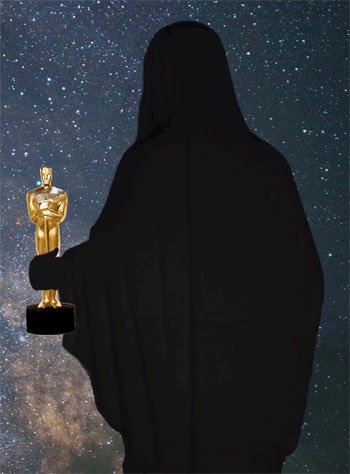 Why? Because an Academy Award nomination will bring an enormous amount of attention to their film. Everyone will want to see it.
We don't have millions of dollars. In fact, Stella Mar Films currently has $42.13.
We're thrilled that the hosted screenings have raised thousands of dollars for charities. But after all the costs associated with poster printing, sending tickets, film files, etc, the hosted screenings provide little revenue for Stella Mar Films.
We didn't make Apparition Hill in hopes of making money, but we do want to continue making films (and, like other humans, we have to eat). And the amazing feedback we've received indicates that you want us to continue making films, too.
If Apparition Hill gets a wider theatrical release or wins an award, that will undoubtedly enable us to continue making films, and on a much larger scale.
Although we need funding, we're not asking for millions. We've found that it's possible to get the film considered by the Academy for less.
To qualify for the Best Documentary category, Apparition Hill has to meet several requirements:
Box office openings in both Los Angeles and New York City
300 screener copies of the film sent to the Academy
A review in the New York Times or Los Angeles Times
We're hiring a company called Cinemaflix to ensure that we get box office screenings in LA and NYC. Those will happen in the fall. Cinemaflix specializes in helping independent films qualify for an Academy Award; they provide us with two publicists who will help us get media exposure during our box office run.
Anyway, enough words. Here are the numbers…
WHAT WE HAVE
$42.13
An $8,000 credit card limit
WHAT WE NEED
Here's the budget breakdown for what we need to raise:
Marketing for AMC Showings: $3,750 X 10 CITIES ($37,500)
Marketing for other theaters: $1,000 X 25 CITIES ($25,000)
Cinemaflix/Publicist: $21,000
Advertising for LA and NYC Showings: $3,500 X 2 ($7,000)
300 Screener copies for the Academy: $1,345
Enhanced Music Licensing (for wide release): $4,500
Crowdfunding fees (8%): $7,707.60
Red Carpet Attire: $0 (we'll make our own)
SUB-TOTAL: $104,052.60
Minus funds available to Stella Mar Films: -$8,000 & $42.13 (see above)
TOTAL NEEDED: $96,000
Although this is a lot of money, it's actually considered a small budget for promoting a movie. But we have something that other movies don't… you!
If you believe in the message we're trying to share, please claim some of our perksand help us reach our goal, and also sign up to promote the box office screenings. Remember, the success of Apparition Hill relies on word of mouth, so it's a great excuse to get out there and talk to everyone!
Thank you for your love and support.
– Sean, Cimela, and the Apparition Hill team