iCrowdNewswire - Sep 12, 2016
EpiPen Temperature Protection – EpiShell
EpiPens must be stored at about room temperature. EpiShell protects your EpiPen from hot/cold days.
The problem is that EpiPens have to be stored at about room temperature (68° to 77° F; excursions permitted from 59° to 86° F). With the skyrocketing price of EpiPens, you probably don't want to have to buy a new one just because it accidentally got too hot or cold. EpiShell is a patented case that protects an EpiPen from hot and cold outdoor temperatures. Bringing EpiShell to market will save lives by enabling people to take their EpiPen wherever they go, even if it's hot or cold outside.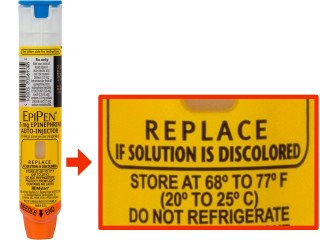 After I almost lost my son to a severe allergic reaction, I became determined to keep an EpiPen with my son wherever he goes.
I just can't bear the thought of an EpiPen not being there to save him when he has another allergic reaction. The problem is that EpiPens need to be stored at about room temperature ("68° to 77° F" according to the manufacturer*). My son regularly goes outside (e.g., to the park, swimming, camping). The outdoors are typically not room temperature.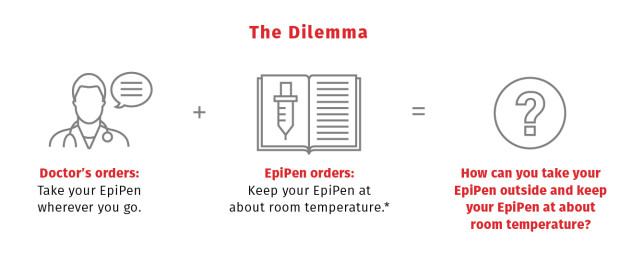 How could I follow the doctor's advice to make sure my son always has an EpiPen and follow the manufacturer's advice to keep his EpiPen at about room temperature?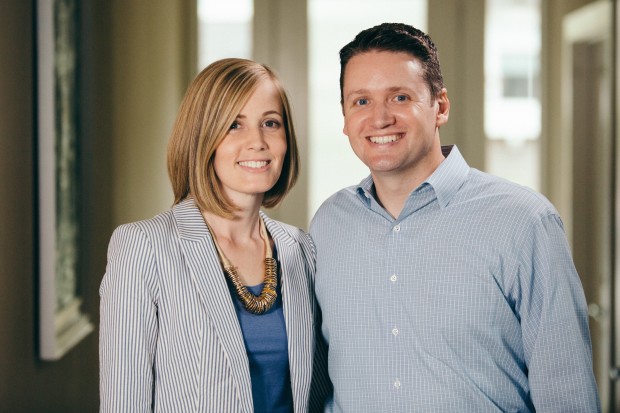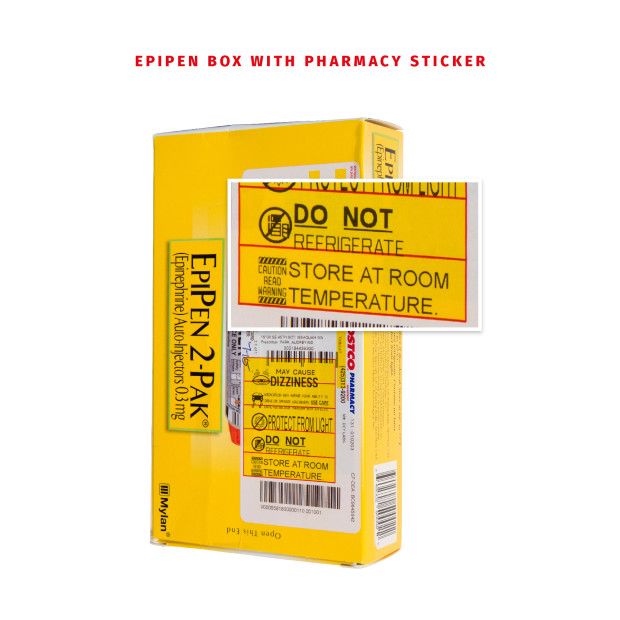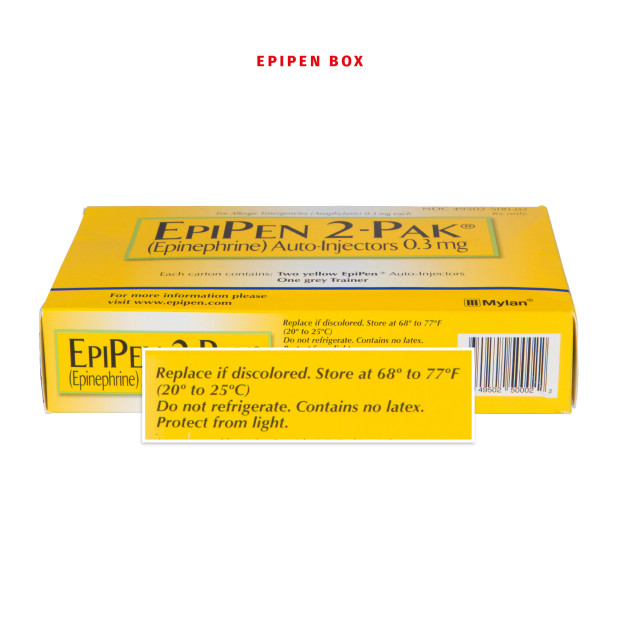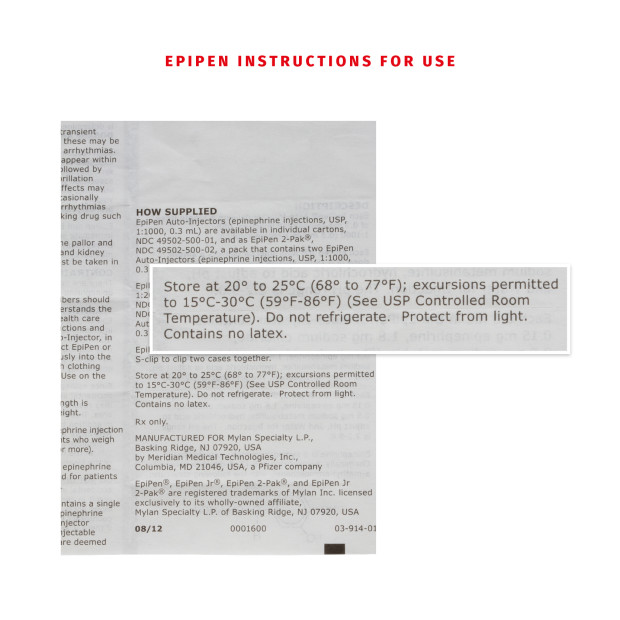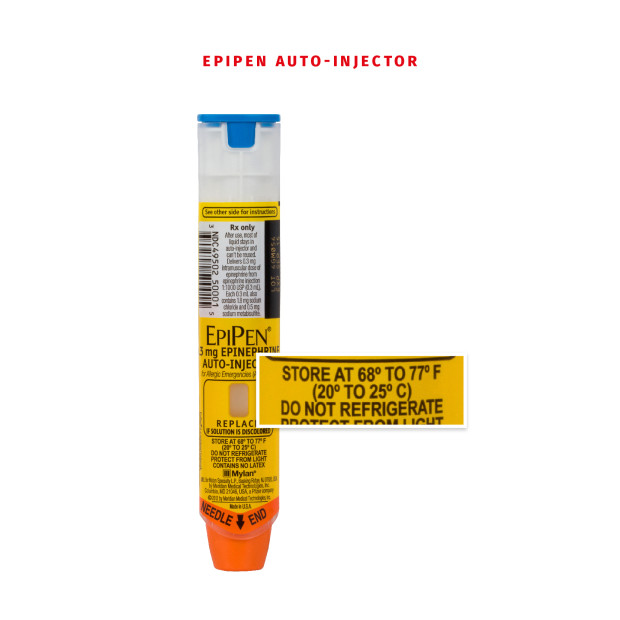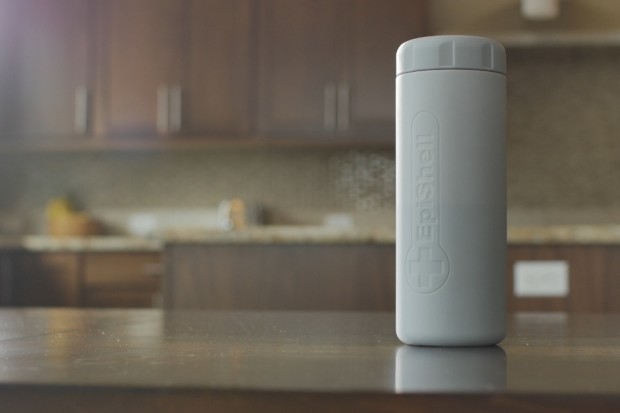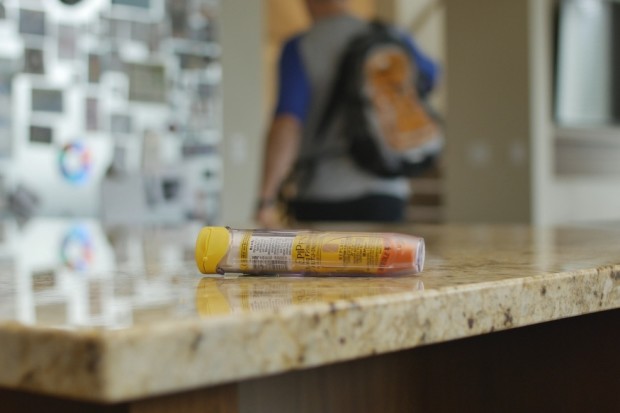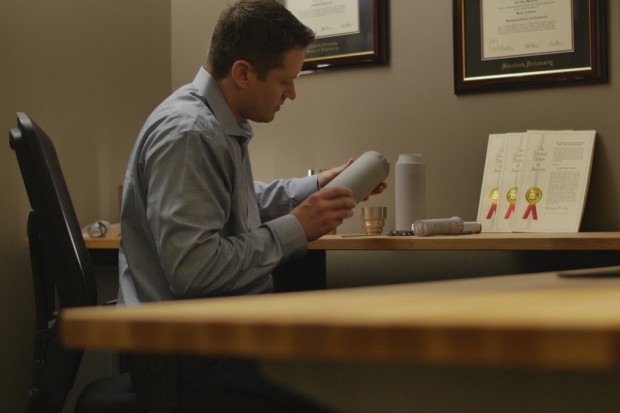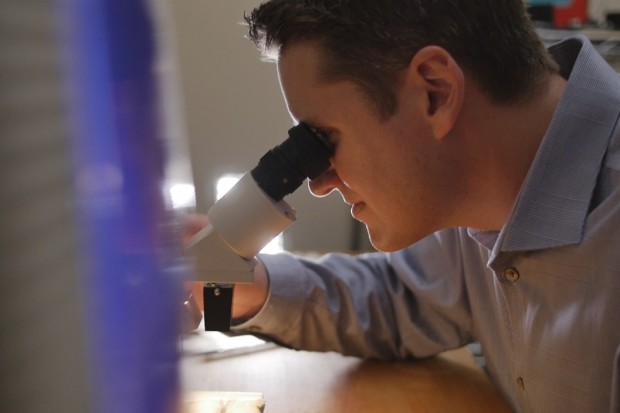 I recruited the technical help of my husband, who happens to be a Stanford-educated engineer who has invented other products you might have used before. (Hint – You can buy some of his inventions in the Apple Store.)
Together, we committed to create a product that would protect EpiPens from hot and cold temperatures. We are driven by the goal of saving lives by enabling people to take their EpiPens wherever they go, even if it's hot or cold outside. After three years of work, we have patented the invention, successfully tested prototypes, and are on the brink of starting mass production. We need your help to collect enough pre-orders to make mass production possible.
Thanks in advance,
Sandy Wengreen, Inventor & Founder, EpiShell, Inc.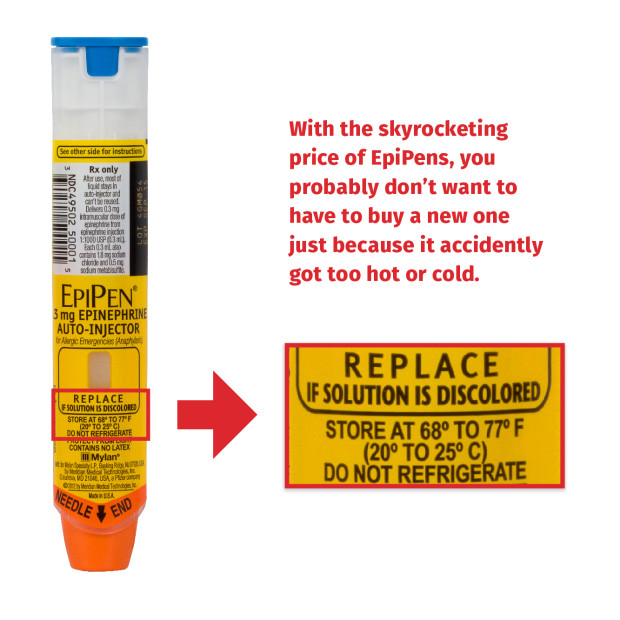 EpiShell is not just an insulated container.
The heart of EpiShell is the patented EpiHeat System. This system releases heat when it's cold outside and absorbs heat when it's hot outside. It doesn't use any batteries. Instead, it uses advanced EpiCells that "reset" to room temperature when indoors and then release or absorb heat as necessary when outdoors. One EpiPen and the carrier tube (that comes with the EpiPen) fit inside EpiShell.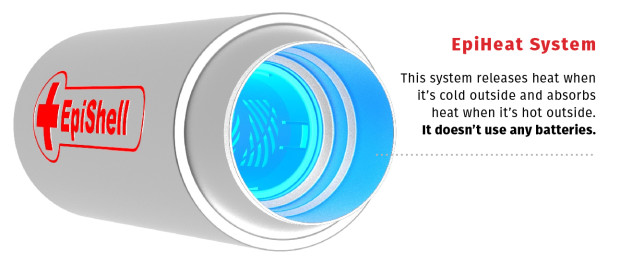 But, yes … It includes a pretty amazing insulated container.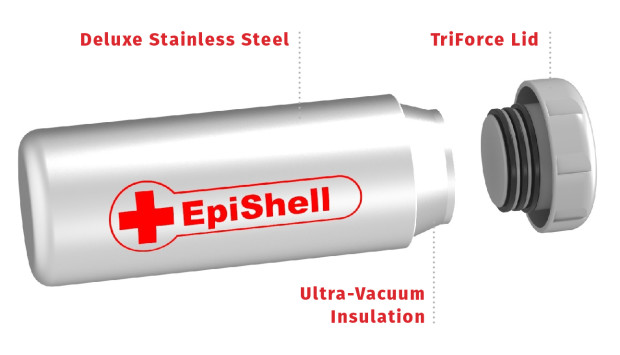 Deluxe Stainless Steel – Provides extreme durability … Don't worry about accidental drops
Ultra-Vacuum Insulation – Blocks sweltering summer temperatures and chilly winter temperatures
Unique Lid – Thermally speaking, lids are typically the Achilles' heel of vacuum flasks, so we focused on making an exceptional lid to protect your EpiPen
Why we need your help
Custom manufacturing equipment is the last thing we need to start mass production. We need to collect enough pre-orders to fund the purchase of this equipment.
Custom manufacturing equipment will also allow us to reduce the size of EpiShell. Our goal is for EpiShell to be about the size of a 20 ounce bottle of water.
What you get
You'll get the satisfaction of knowing that children will be saved thanks to having their EpiPens with them outdoors, regardless of whether they are at the park, at the beach, camping, or otherwise enjoying the outdoors.
If you contribute enough (per the perks), we will happily send you an EpiShell so you can take your EpiPen wherever you go, even if it's hot or cold outside.

The impact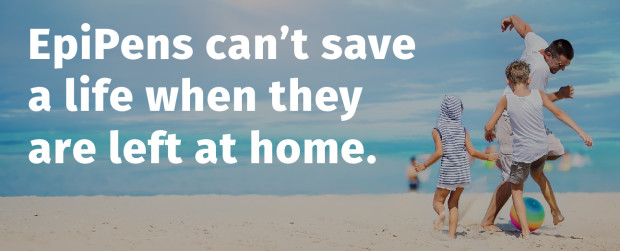 We sincerely believe that, every once in awhile, we all have an opportunity to make a positive impact. This opportunity to save lives by enabling people to have their EpiPen with them outdoors when they have a severe allergic reaction is too important to let pass by. Over the last three years, we have made huge strides, but now, we need your help to run the last mile in this journey.
EpiPens are proven to be capable of saving the lives of people experiencing a severe allergic reaction. But, an EpiPen left at home when a child suffers a severe allergic reaction cannot help. EpiShell will allow children to always have an EpiPen with them.
Risks & challenges

Custom manufacturing equipment – Developing the custom manufacturing equipment may take longer than anticipated. We will work to expedite this process. Luckily, we have many years of experience developing products, so we are well-suited to overcoming any potential challenges.
EpiCell technology – EpiCells are the heart of EpiShell. Optimizing the EpiCells for mass production and cost reduction may take longer than anticipated. We have already successfully tested EpiCell samples, so we are very confident in them, but there may be a few bumps in the road to mass production.
Future price – We have listed an MSRP of $70, but the actual retail price could be higher (if costs are higher than expected) or lower (if costs are lower than expected). You can lock in your price by pre-ordering as an Indiegogo backer.
Other ways you can help
We imagine our primary supporters will be people with a loved one who has an EpiPen. Even if you don't know someone with an EpiPen, please consider helping in other ways:
Please help spread the word regarding EpiShell's mission to enable people to take their EpiPen outdoors
Please use the Indiegogo share tools
THANK YOU!!!

Frequently asked questions
Are you affiliated with Mylan, the maker of Epipens?
No, we are not related to Mylan in any way.
Will EpiShell be available in multiple colors?
We hope so! If we get enough backers, we will be able to make multiple colors. Do you have any color preferences?
Why do people need an EpiPen?
A life-threatening allergic reaction needs to be treated immediately. These allergic reactions are often called anaphylaxis or anaphylatic shock. If not treated right away by epinephrine and then in the emergency room, anaphylaxis can cause death. The EpiPen (sometimes spelled "epi pen" or "epi-pen") is an epinephrine autoinjector and is commonly prescribed as first aid for anaphylatic reactions.
What causes anaphylaxis?
Common anaphylatic causes include food allergies (e.g., peanuts; tree nuts such as walnuts, hazelnuts, cashews, pistachios, macadamias, pine nuts, and almonds; fish; and shellfish), insect sting allergies (e.g., bees, wasps, yellow jackets, hornets, and other insects), medication allergies (e.g., penicillin, muscle relaxants, and NSAIDs such as aspirin and ibuprofen), and latex allergies. Please see a doctor regarding your allergies.
This campaign is from EpiShell Inc. EpiShell can help shield your EpiPen from hot and cold outdoor temperatures, but the internal temperature of EpiShell may deviate from room temperature depending on the harshness of the outdoor temperature and the amount of time EpiShell is located in the harsh temperature.
*EpiPen is a trademark of Mylan Inc. EpiShell Inc. is not affiliated with EpiPens or Mylan Inc. According to the EpiPen packaging, EpiPens should be stored at 68° to 77° F; excursions permitted from 59° to 86° F. EpiShell Inc. does not make any claims regarding the adequacy or sufficiency of the EpiPen storage and excursion temperatures. One EpiPen and the carrier tube (that comes with the EpiPen) fit inside EpiShell. For more information regarding EpiPen storage and excursion temperatures, please see the EpiPen packaging andhttps://www.epipen.com/en/hcp/about-epipen/safe…