iCrowdNewswire - Sep 11, 2016
Psychedelic Honey swim x activewear
Hand-designed prints for the free spirit on comfy, transitional swim and activewear you can live in!
Introducing Psychedelic Honey's opening line: Bold as Love Unique, Hand-designed Prints for the Free Spirit on Cute, comfy, Transitional Swim and Activewear you can Live in! Made with Love in California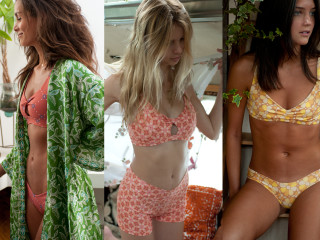 Join the tribe | Instagram: @Psychedelic_Honey_
PsychedelicHoney.com



We are building a community dedicated to empowering ladies with self-love
& inspiring health, creativity, and adventure on the daily.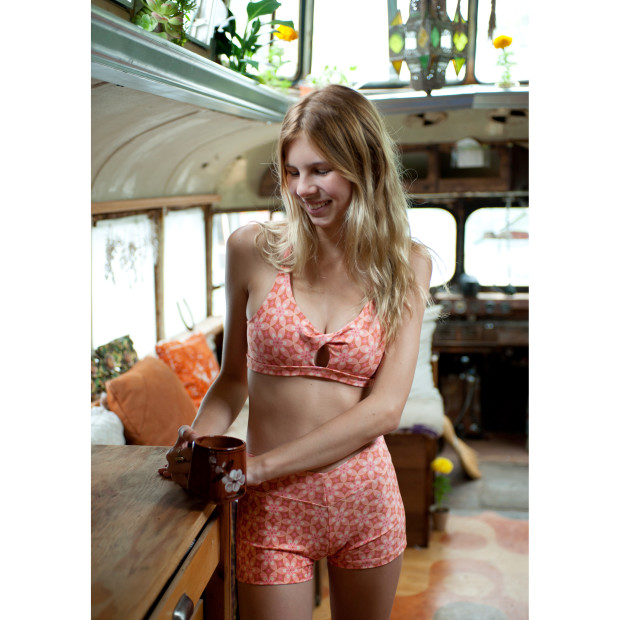 Created by a designer + lady surfer + health lover
Years of surfing and traveling as an outdoor fitness ambassador for Roxy Quiksilver, working at a yoga studio, teaching kickboxing, pilates, and on herbs & superfoods, led to the desire to craft an active lifestyle brand rooted in holistic health and happiness.
With inspiration from my bohemian upbringing in Santa Barbara, CA surrounded by music, fabric, craftsmen + surfers, a BFA from Otis College of Art, + my love for murals + design, I dove into this building a dream.
It was while living in Kauai, I found myself moving most freely from the mountains to the sea to the yoga mat to the town always wearing the same simple sports bra under flowy tops.
But clashing, computer-generated prints, and neons didn't resonate my vintage-collecting old soul. I wanted all-day active wear in natural colors + culturally-inspired + retro prints.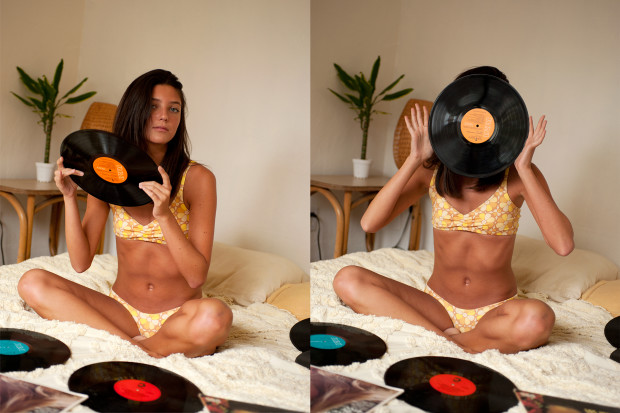 From the prints, patterns + line sheets, to the logo, mission, + video,
I've been hand-designing every detail to embody beauty & wellbeing from the inside out.
Based in inspiring, active coastal mountain of Santa Barbara
Made with Love in CA.
THE FEATURES
+ simple, lasting styles
+ flattering, minimal cuts
+ 2 soft fabrics to choose from
+ hidden stretch stitching
+ product tested & fixed 3x to ensure fit
+ prints hand-designed with a love for art history
– Sporty Spice is no longer your only active option
– No plastic, zippers, grommets, or gimmicks
– No uncomfortable, unwashable details
– No clashing computer prints or neons
– No mass production abroad
– We're not corporate!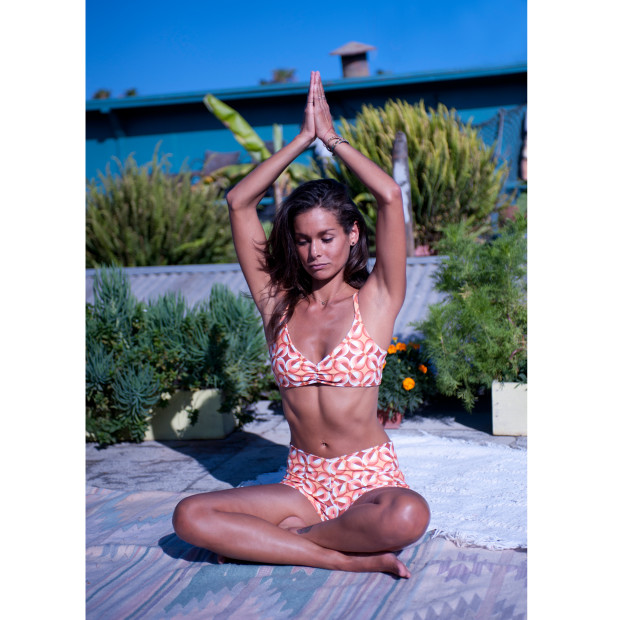 All the hand-designed prints for 'Bold As Love' are based on my upbringing in a bohemian warehouse of fabric, music, artists, and surfers.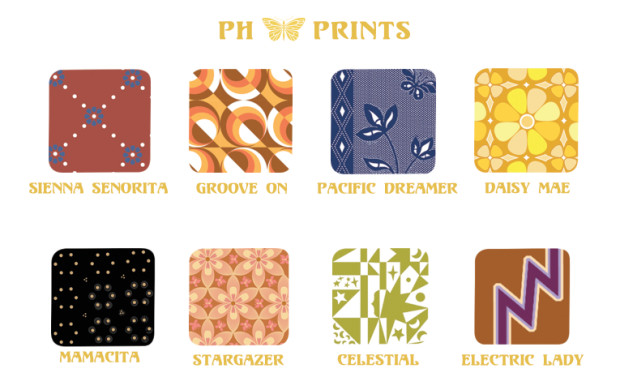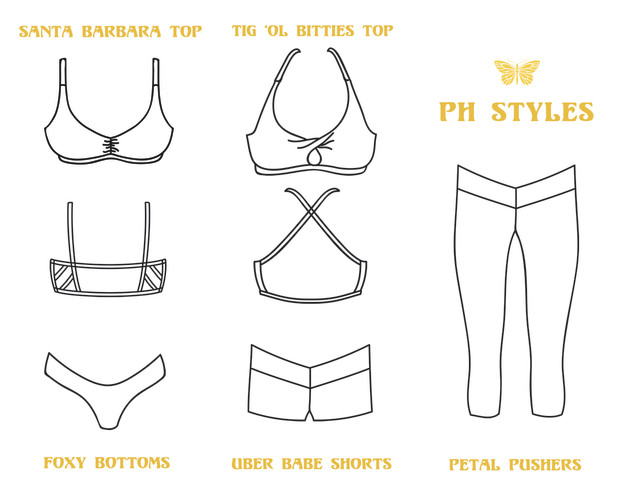 Soft, stretchy, simple styles
You can feel comfortable throwing on and living in
Look good on the go and empowered to pursue what sparks joy in you.




It's been a radical one year of learning, growing, and taking all the tiny steps necessary to ensure
a brand, product, and message that truly aligns mind, body, and soul. Here is how far PH has come!
– Logo, mission, and web design | Gypsyeye.com
– Back to Otis College of Art and Design (my alma mater Yew!) to properly learn textile design
– Found & developed relationship with the right ethical manufacturer in CA
– Sourced the softest, stretchiest, high-quality fabrics with a vintage feel
– Designed all fabric prints
– Color corrected all the fabric prints… you have no idea
– Rolls of fabric printed!
– Made patterns
– Made samples
– Fittings
– 3 Rounds of Fixes – to get the fit just right!
– Shot & styled & edited the Look book + video
– 2 murals for local art non-profits sponsored by PH!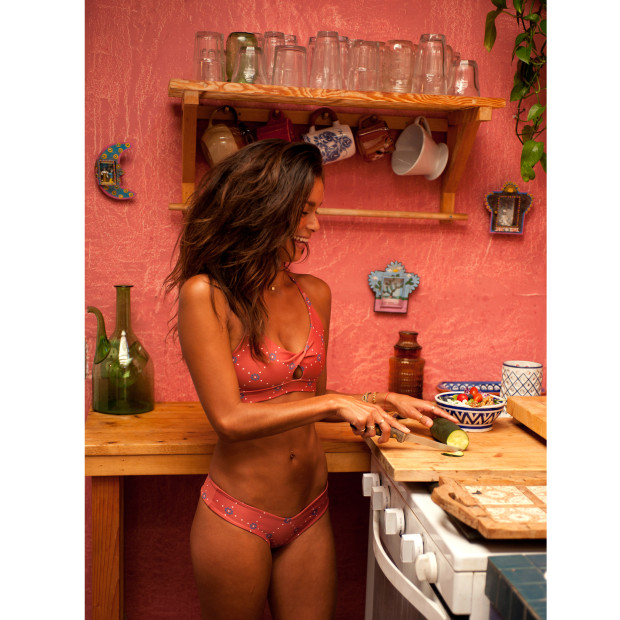 A little influence (and a big smile!) can go a long way.
Every donation gets us closer to establishing platform from which PH can empower ladies!
We appreciate every shared link that helps us grassroots-style spread our PH Inspired Living message:) With your support we will finally be able to release our active lifestyle fashion & journey forward:
-See our radiant hand-designed prints in rolls of fabric!
-Pattern grading
-Production samples in all sizes: Small, Medium, Large
-Fittings & adjustments to patterns
-Second round of samples to finesse the fit
-Adorable PH labels & eco hang tags
-PH hats, shirts, & stickers to fulfill our Indiegogo Perks
-Web store development
-Our first small production run for The Bee Hive babes!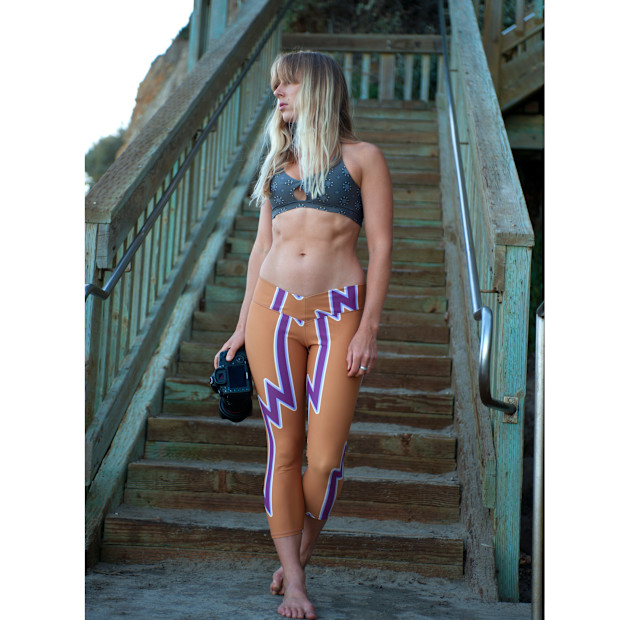 The rewards listed on the right are the first opportunity to shop the entire Bold As Love line!
After the campaign ends on September 24th, we'll send you a Bee Hive voucher code to use at our web store. You'll get first dibs on pre-ordering the most inspiring swim x activewear!
+ BEE HIVE MEMBERS will get exciting, insider sneak peaks + updates!
We are aiming for December delivery when production is complete. Because manufacturing comes with inherent delays, we have estimated a timeline we can adhere to, and will communicate on our progress.
ESTIMATED TIMELINE:
Sep – Indiegogo campaign
Oct – Custom fabric printing & Sizing
Nov – Production
Dec – Delivery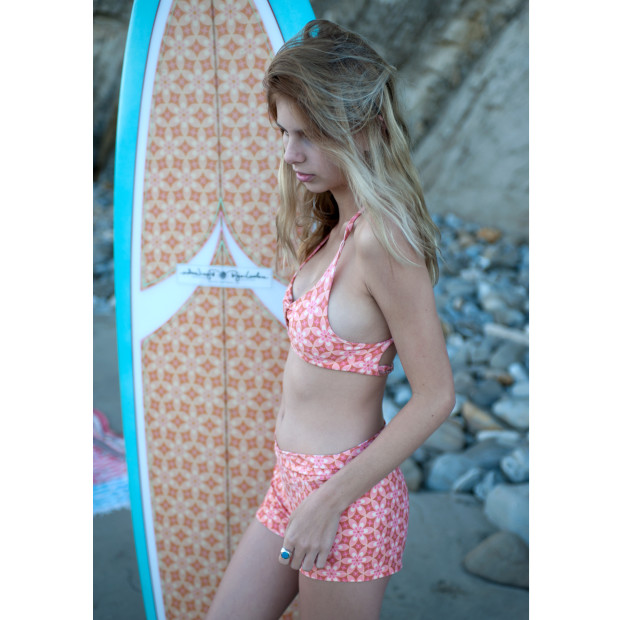 FOLLOW THE JOURNEY:
Join our mailing list at PSYCHEDELICHONEY.COM
Instagram: @Psychedelic_Honey_
Facebook.com/shoppsychedelichoney
THANK YOU<3
To my boyfriend, best friend, photographer Mikel Roberts, models Kerri, Meagan, Peyton, my dad, and everyone who has helped encourage me & shared passion for Psychedelic Honey with others:) With Love & So Much Gratitude, Katie McLean | Founder & Designer | Psychedelic Honey