iCrowdNewswire - Sep 10, 2016
Project Enterprise Phase Two of 3
Nichelle Nichols leads original movie team to recreate the Enterprise to travel the world for all!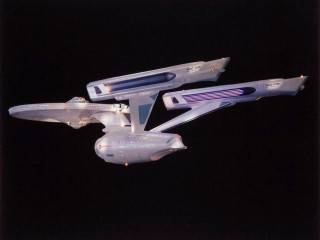 Star Trek is now without it's most loved, revered, and recognized iconic movie symbol since Paramount sold off our damaged, resprayed, and mishandled original movie Enterprise—THE classic Enterprise—into private hands in 2006. This is a cinematic catastrophe, and while we are still around to do it, we want to correct this ridiculous state of affairs by recreating our original Starship—only this time 50% larger and 200% more beautiful to travel the world so every Star Trek fan can see her!
All perks shipped immediately!!
(except $2000)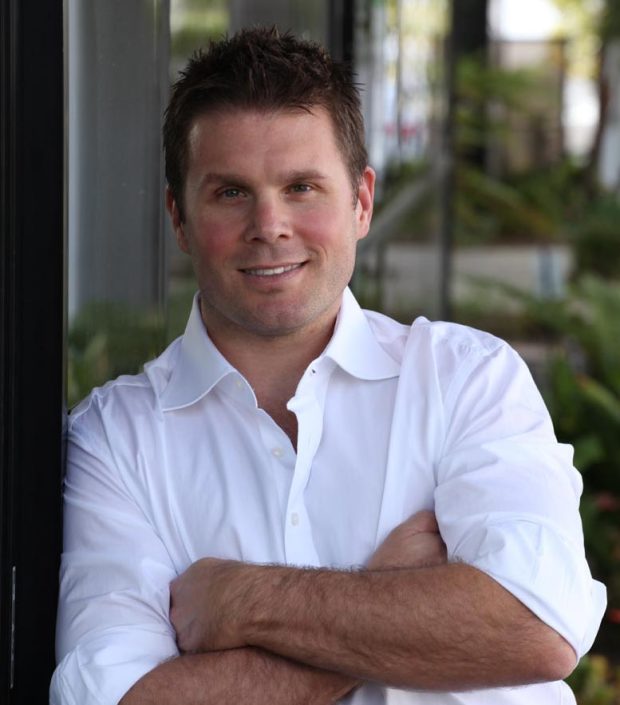 "Star Trek fans have always impressed me with their dedication towards preserving the legacy and ideals of the series, and Project Enterprise is no exception. It's great to see the original movie team committed to physically re-creating the ship that my father, Gene Roddenberry, originally envisioned 50 years ago."
USS Enterprise (NCC-1701) is an International Icon.

Star Trek has become a global phenomenon that spans generations, cultures, and languages. Star Trek is unique.
Click here to visit our beautiful website for complete details, photos, and videos on ALL your perks!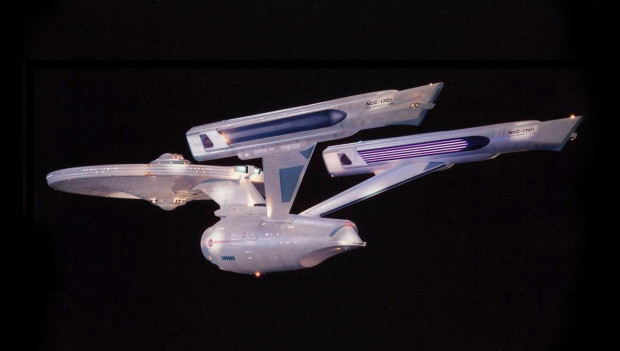 The Enterprise is the embodiment of Star Trek; everything the shows and the films are, all of the impacts on society made, all of the adventures shared happened by, or through the Enterprise.
Shown across five decades and in different incarnations in 6 different television series, 12 feature films, myriad ad campaigns (as in Nissan airport ad in above video), countless books, and replicated in highly-detailed models (one very popular and beautiful 3-footer by Polar Lights), not to mention relentless fan-fueled media—the Enterprise stands alone and apart. She is THE most famous movie icon in the world, and much, much more.
Here are some typical comments from fans of Project Enterprise:
"To again see the Enterprise in all her glory would be a dream come true. Please bring her back to the people who love her!"
"I just wanted to say how thrilled I am that you started Project Enterprise."
"Best wishes to you and all on board the Great Endeavor"
Through the undying love of Star Trek fans and the persisting popularity of The Original Series, Paramount Pictures finally brought the Enterprise to the Big Screen in Star Trek: The Motion Picture, and incredible 10 years after TOS finished.
The new film needed a new Enterprise for a grand adventure, so Richard Taylor with Jim Dow and his Magicam team in collaboration with Gene Roddenberry created a modernized, sparkling pearl-finished NCC-1701 to wow the fans. And she did.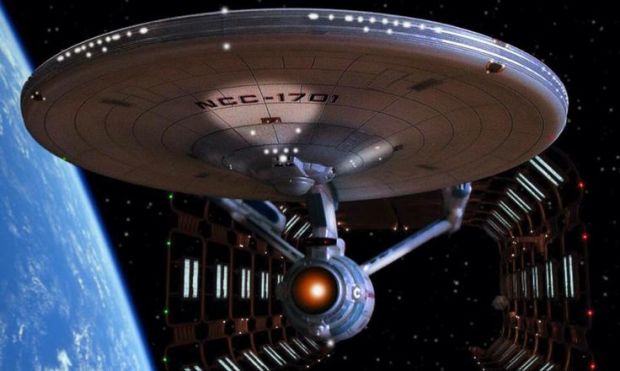 That was 1979. In the years that followed, Richard and Jim's original model used in "Star Trek: The Motion Picture" was put in storage, then resprayed and dulled down, mishandled through following films (burgeoning CGI could fix everything in the mix), then moved about, stored again, unpacked, stored again and was finally auctioned off by Paramount in 2006, and wheeled out unceremoniously like a cadaver. Our once pristine, sparkling model is now in a private collection never to be seen in public again (nor should she be, dulled, damaged and compromised as she is).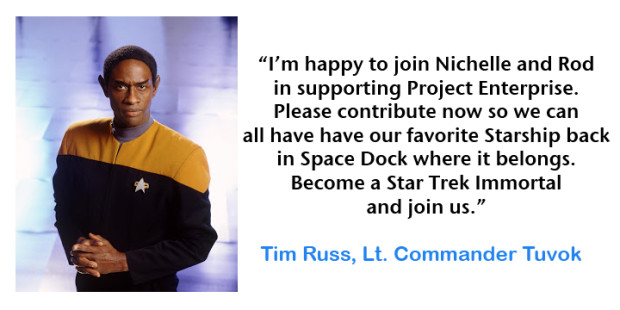 What We Need & What You Get
We will use the latest in design technology while making our Enterprise 50% bigger and 200% more beautiful than our original model. Our goal is to keep our refit Enterprise in the public eye by keeping her on display the world over so fans planet-wide can see her in all her glory and beauty up close and personal, cradled in her 3-D virtual reality moving display designed by Richard Taylor so she soars through time and space right in front of you. She will knock you out.
Our initial Phase Two funding goal ($50K) is intended to get the ball rolling by hiring a top PR firm (already identified—who love Star Trek) to alert the tens of millions of Star Trek fans the world over who love the Enterprise to become charter members of her rebirth; and to also alert potential corporate sponsors. Every fan who contributes $20 or more will have their names inscribed on a permanent electronic rolling display sculpture on the dais to be forever linked with the recreation of the Enterprise for the world to enjoy. And for $125 and above, your name will be fired from the Enterprise onto the scroll in a huge, explosive flash, plus being inscribed on a Golden Scroll to be ceremoniously placed inside the ship AND you will receive a screen credit on our feature documentary! Fame at last! Your contribution to Trek immortality. Your name in lights. As our dear Nichelle entreats, please join us!
We've got sensational perks for every budget and every level of Star Trek fan meant to involve everyone in the Enterprise experience. See for yourself: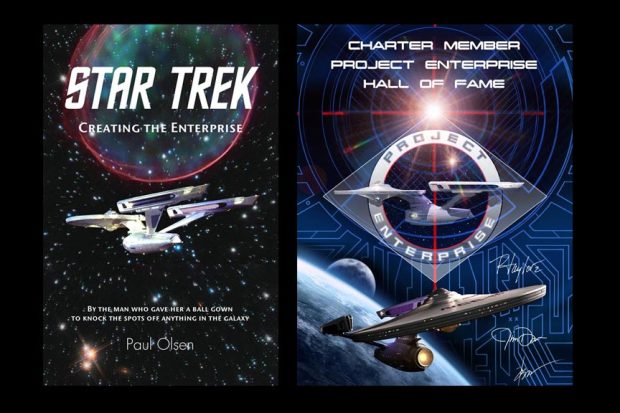 $20 perk: click here for more info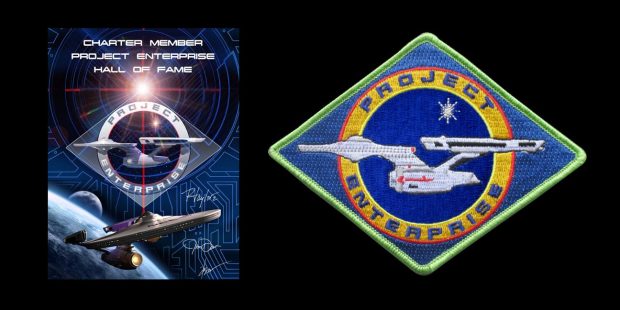 $30 perk: click here for more info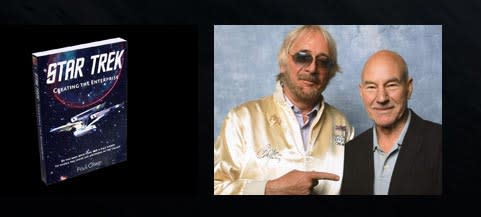 $45 perk: click here for more info

$75 perk: click here for more info
Nichelle wants a word: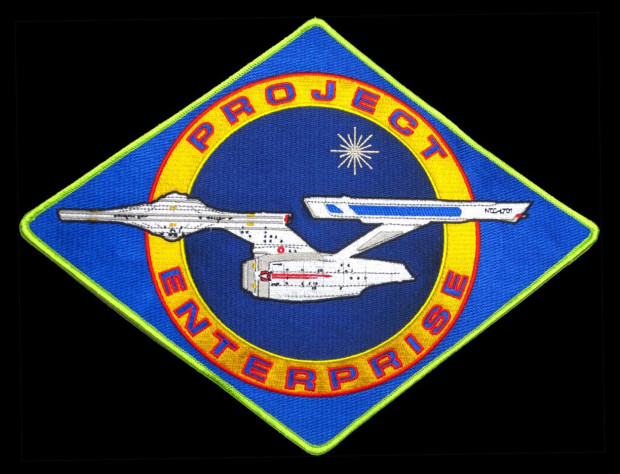 $125 perk: The DOOZY!!! click here for more info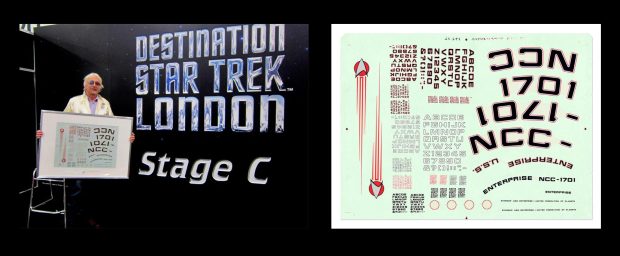 $175 perk: click here for more info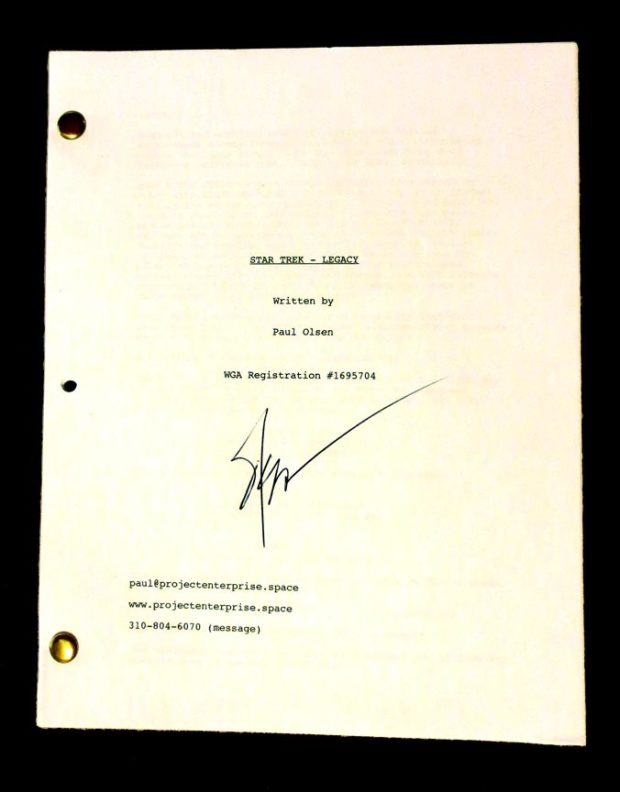 $250 perk: click here for more info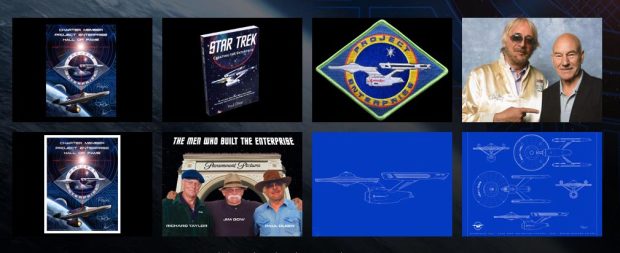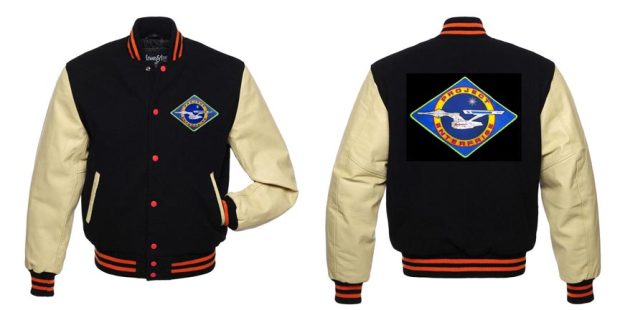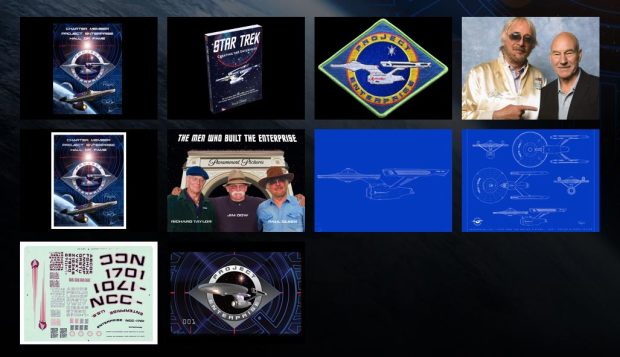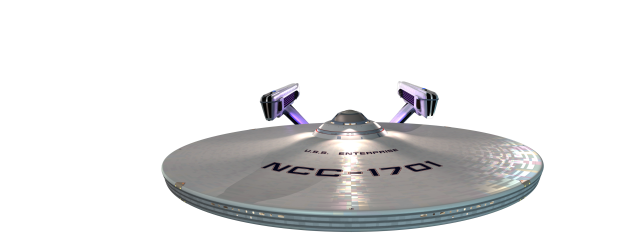 $2000 perk: click here for more info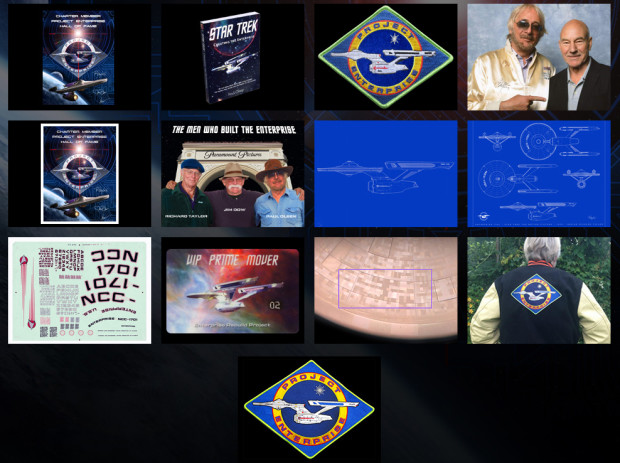 $5000 perk: everything we have! click here for more info
The Enterprise – Accessible By Everyone Everywhere.
When the build is complete, we will hold the unveiling ceremony in the forecourt of the famous Grauman's Chinese Theatre on Hollywood Boulevard, recalling the grand tradition of Hollywood spectacular premiers of the 30's, complete with searchlights, spread lasers, balloons, fireworks, sound effects, and the Goodyear blimp floating above. This will be THE most spectacular "premier" in the history of Hollywood—a worldwide media blowout event—and we expect a huge turnout.
Nichelle Nichols will stand in front of giant curtains across the forecourt and command them to part, revealing to the world the Starship Enterprise in all her splendor and glory, surrounded by her 3-D animated virtual reality environment designed by Richard Taylor which will take your breath away.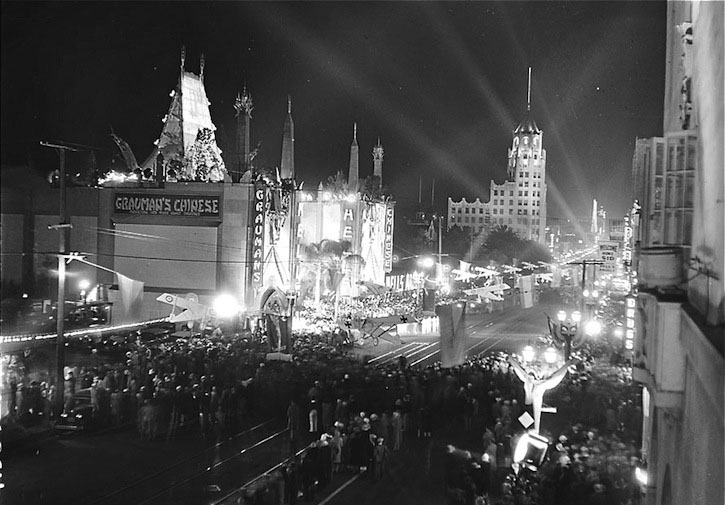 Nichelle will walk towards the viewing platform and crack a bottle of champagne against the dais to "launch" the USS Starship Enterprise that will tour the world for all her fans to see, and will also appear once again–more magnificent and beautiful than ever–on the Silver Screen.
Nichelle will then invite the public to step up to the viewing platform and have their first up close and personal view of the Starship Enterprise. This will an event you won't want to miss…and if you contributed, you'll be at the front of the queue.
Many stars, as well as the Project Enterprise team, will be on hand to sign autographs and have our pictures taken with the fans.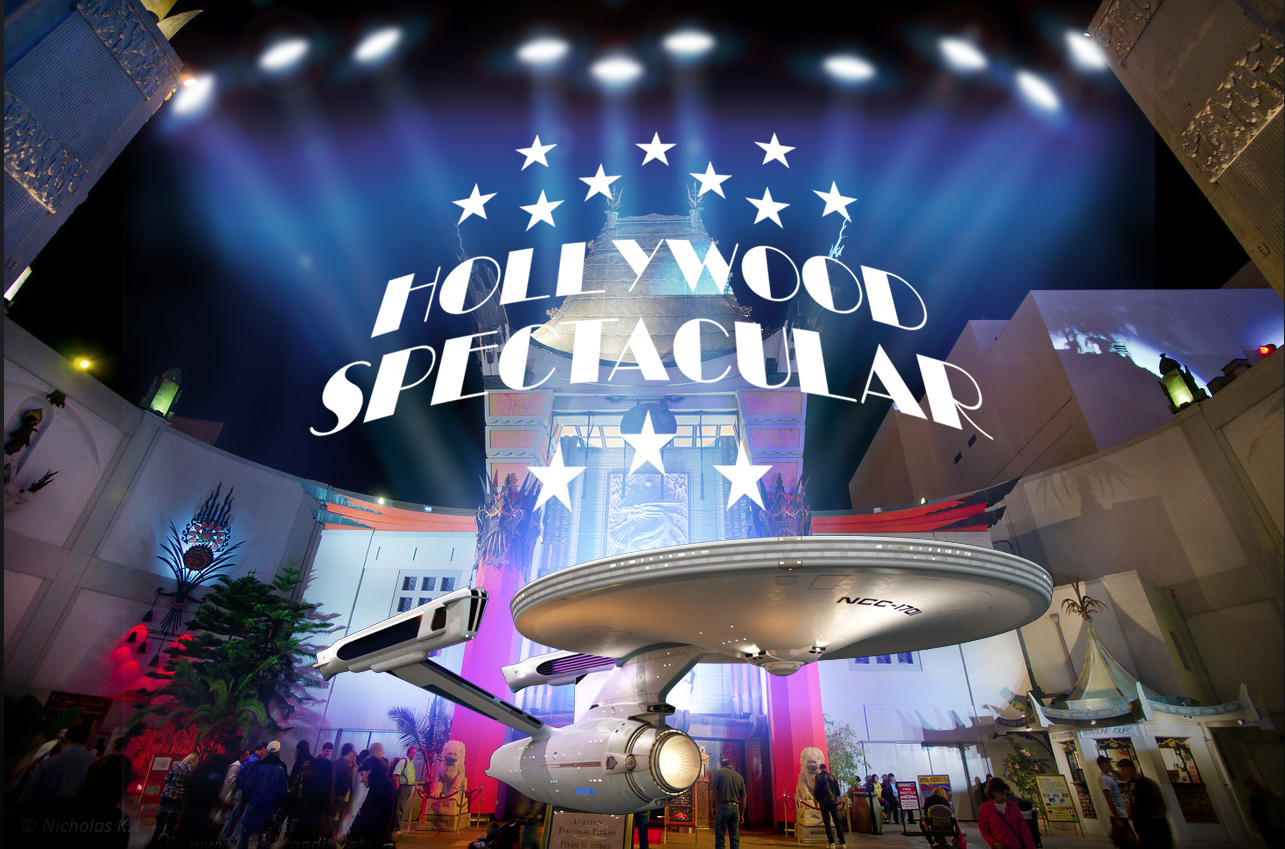 After her grand unveiling she'll travel the world so millions of people can see her in all her own perfection. After the initial launch in Los Angeles, Las Vegas is our next planned stop with many other destinations across the globe in mind.
Risks & Challenges
There's really no risk here. The dream team behind the original NCC-1701 movie model is on board and with Lt. Uhura herself leading the charge. Paul has been working tirelessly on this project for over two years to bring Project Enterprise to it's current state, devoted all his savings, and will not rest until this is done. He won't rest after, either! That's when the real Enterprise adventure begins.
Other Ways You Can Help
If you can't swing the coin for a perk, please spread the word to fellow fans through Facebook, Twitter, discussion forums and all of the Star Trek blogs you can. Thank you. We appreciate anything you can do. There are an estimated 40-50 million active Star Trek fans around the world…if we reached just a fraction….
For more detailed views of all your perks and much more, click here.