iCrowdNewswire - Sep 10, 2016
emotikidz
1500+ emotikidz® stickers… complete ur picture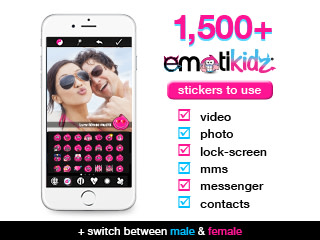 Hi everyone. Chad & Kari are cksocialmedia and we live and breath emoticons, we love them!!! After years of research and development we have created the most extensive range of emoticons for you to use wherever you want. And just in case we have missed something then it's time to design ur own. immortalize urself #4ever

Chad & Kari are 'cksocialmedia' and we live and breath emoticons… WE LOVE THEM!!
After years of research and development we have created the most extensive range of emoticons for you to use wherever you want. All of our money has been spent on building a prototype, lawyers, solicitors, trademark attorneys, research and development and the list goes on.
Help us out by pre-purchasing the new emotikidz® app… you'll love all 1,500+ emotikidz® stickers!

We only need USD$10,000 to finish the app and get it to market…. It's so close already.
All money raised will be used for purchasing plugins, licensing, graphics and finalising the build of the app.
From only $2 you will get 1,500+ emotikidz® stickers to use direct from your keyboard everywhere from your mobile phone!
We have designed THE MOST EXTENSIVE emoticon range that can be used globally with equality… simply choose Male or Female at the push of a button.
We can even 'immortalise u' and design emotikidz® for you!

You Get 1,500+ emotikidz® stickers to use directly from your keyboard on….
Messenger
MMS
MYO movies with 'EM3' (emotikidz® mini movie maker)
All Images
Lock Screens
Wallpaper
Contacts
…and the list goes on.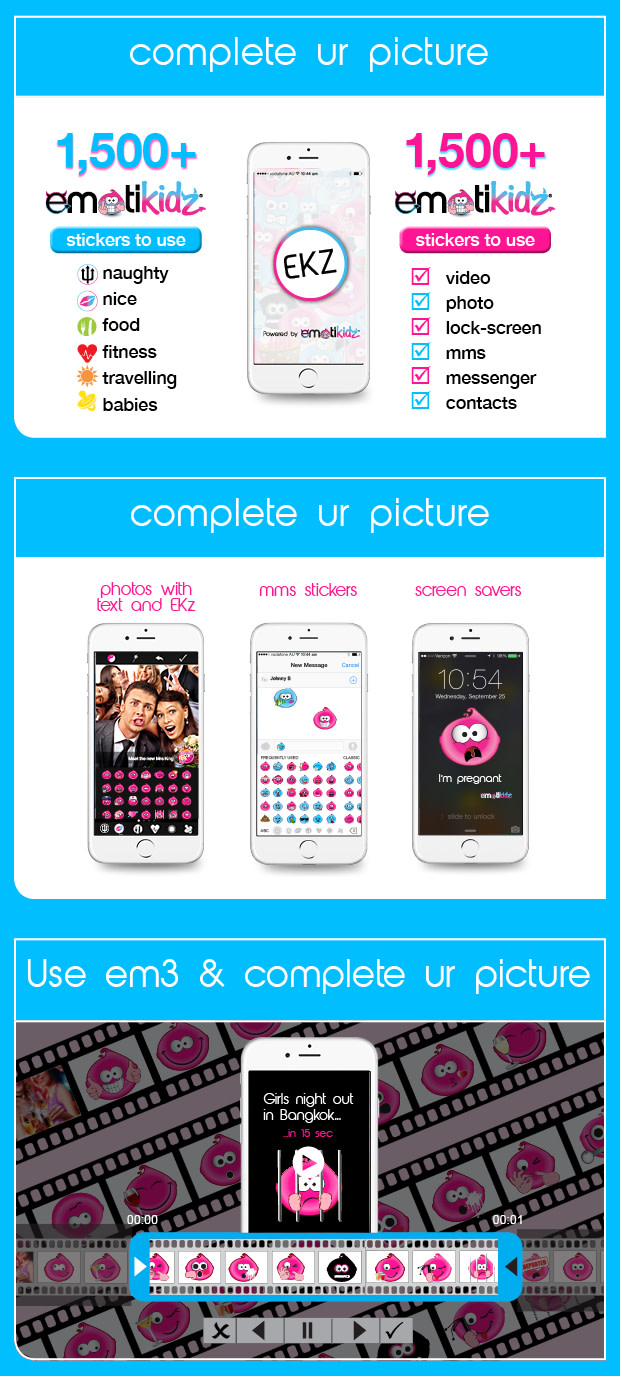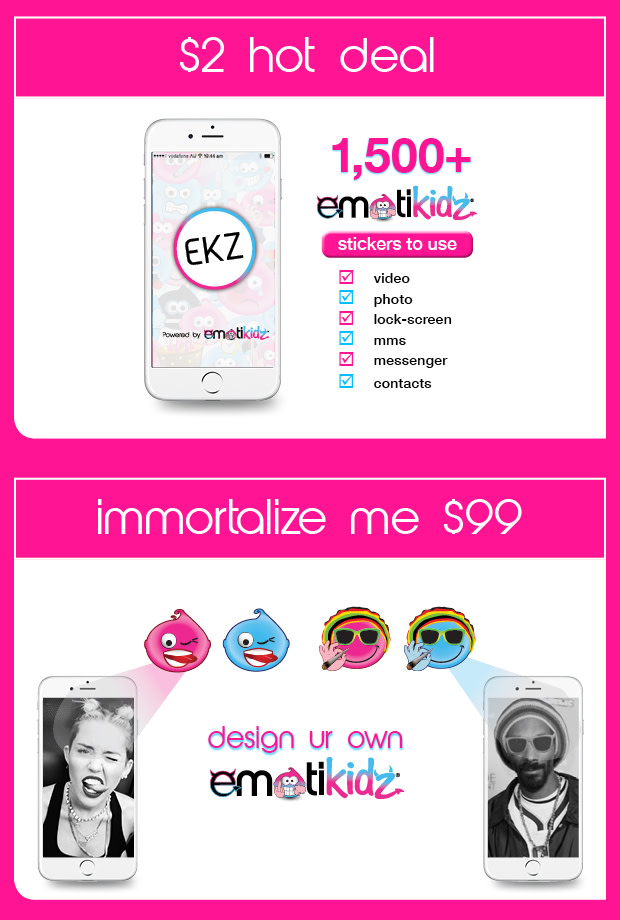 Share your emotikidz® purchase on FaceBook and we will give you these 20 exclusive emotikidz® (only available during this pre-purchase campaign) just to say… A MASSIVE BIG THANK YOU!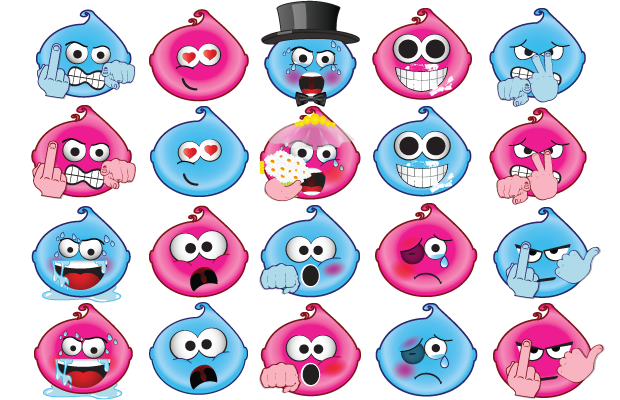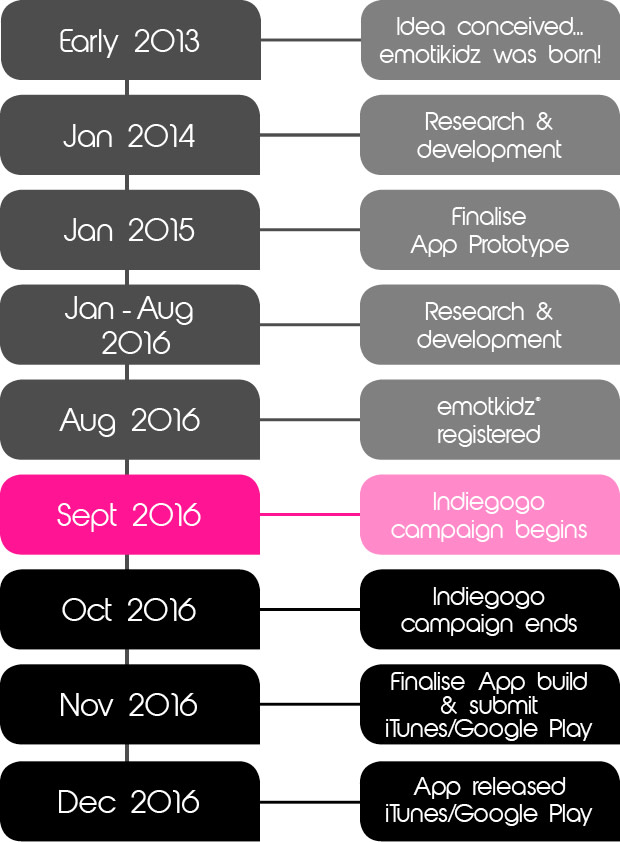 Help us get the word out on social media, #tag us anywhere @emotikidz:
Make some noise about our emotikidz® campaign.
And remember to use the Indiegogo share tools!
And that's all there is to it.

When will the app be released?
The emotkidz® app is scheduled to be released December 2016.
Will the app be available for iPhone & Android?
Yes there will be both iPhone and Android apps available.
How do you 'immortalize me'?
We contact you after the purchase and then you send us a photo of ur signature look you want to 'immortalize', we design ur exclusive look and then we include it in the full range of emotkidz® …. so anyone, anywhere can use u as an emoticon!
Will my 'immortalize me' come as both Male & Female emotkidz®?
Yes they will. Consider yourself now the proud parent of twins…the Yin & Yang of u! You even get a copy of their birth certificate. Xx
Can I buy 'immortalize me' for someone else?
Of course you can. We will immortalize anyone!
Can I buy more than 1 'immortalize me'?
Yes you can buy as many as you like.
Can you help me with ideas to 'immortalize me'?
We have 6 categories you can choose to be immortalized in, Naughty, Nice, Food, Fitness, Traveling or Babies…and if that doesn't get the creative juices going for you we will help you one on one to get that perfect look you want to 'immortalize'
Can I get any of these amazing deals once the app is released?
No, this can only be pre-purchased on Indiegogo now for both the '$2 for 1500 AMAZING emotkidz® stickers' and 'immortalize me' deals.
Will the app be full of ads that drive me insane?
No. Never. Our promise to you is NO ADVERTISING EVER!