iCrowdNewswire - Sep 9, 2016
The John Ross Challenge
The John Ross Challenge is a 1800 km caused based expedition on foot across 3 countries in Southern Africa that follows the route John Ross took 200 years ago. The challenge will be undertaken by expeditionists Thommo Hart (who is barefoot( and Simphiwe Ngcobo (who is in shoes). The expedition aims to break the world record for the longest barefoot journey across land and raise funds for the PinkDrive and Empilweni for the Physically Challenged Community Centre.
About This Project
An expedition is a journey with specific purpose undertaken by an individual or a group of people. A journey for an individual or group of people usually entails personal growth and development which comes with a set of new skills. Thus, at Expeditionists, we believe that expeditions provide great investment in advancing the STEM education, skills, leadership and development of aspiring African explorers, adventurers, scientists, athletes, activists and leaders. What better way to fundraise for a cause than doing an expedition where you grow as a person with skills and leadership. You could say that an expedition is a cause in itself.
Thus, we at Expeditionists, Thommo Hart and Simphiwe Fiddy, will be fundraising for our expedition (The John Ross Challenge) and our cause to assist children with mental and physical disabilities in KwaZulu-Natal. We aim to raise R140 000 in which R20 000 will go towards the expedition and R120 000 will go towards the Empilweni for the Physically Challenged Community Centre and the PinkDrive.
Expeditionists
Expeditionists is a platform that provides African adventurers with a space to market themselves and their expeditions and become part of a community, movement, brand and lifestyle. As a community of African explorers and adventurers, we focus on exploring, educating, engaging, empowering and creating packaged and marketable content that markets Africa as just epic.
Our mission is to create a community of African adventurers, support and promote them and inspire the world with content that educates, engages and brands Africa as just epic.
Our vision is an African exploration and adventure community, movement, brand and lifestyle that engages, educates, empowers and creates a better image of Africa and a better life for Africans.
For more information of Expeditionists, please visit our website:
The Expedition – The John Ross Challenge
Expeditionists founder, Thommo Hart and co runner, Simphiwe Ngcobo will run 1800 km from Pietermaritzburg in South Africa to Maputo and back. They intend to follow the path taken by John Ross, a young boy who undertook the same journey in 1827. What's more, Thommo plans to do the entire journey barefoot! If the expedition is successful, Thommo will hold the world record for the longest journey across land barefoot.
John Ross became a celebrity amongst his fellow men 200 years ago after completing his journey to retrieve medical supplies. Thommo has kept this in mind whilst planning his trip because at Expeditionists, we love nothing more than a journey with purpose. The John Ross Challenge (JRC) aims to raise funds for a lifesaving mobile cancer testing and treatment mini van for KwaZulu-Natal's rural and township areas. Cancer is a sore spot for Thommo, after losing his mother to cancer last year, thus he wants assist in fighting cancer by supporting the Pink Drive. Simphiwe Ngcobo is raising funds for Empilweni for the Physically Challenged Community Centre that cares for mentally and physically challenged children in kwaNdengezi township near Durban.
Expeditionists is all about giving back. Thus, the John Ross Challenge expedition will follow in the footsteps of John Ross's cause for undertaking his expedition 200 years ago – to assist the sick with medical supplies and treatment and obtain items for the benefit of his crew's transport to their next destination. The expedition's cause will be focused on assisting the sick and disabled of KwaZulu-Natal by raising funds to obtain vehicles to transport disabled children and provide equipment and human resources for cancer awareness workshops, testing and treatment in far out places of the province.
The Mission
To complete the 1800 km journey across KwaZulu-Natal and Mozambique in the footsteps of John Ross in order to break the world record for the longest barefoot journey and raise funds for two KwaZulu-Natal based charities.
The Objectives
• Raise above R60 000 in funds for the Pink Drive
• Raise above R60 000 in funds for Empilweni for the Physically Challenged Community Centre
• Raise above R20 000 in funds for the expedition
• Create awareness on the issues of cancer and disabilities within KwaZulu-Natal
• Market our sponsors through creating content that can be broadcast, published and advertised
---
The Cause
Cancer is a sore spot for Thommo, after losing his mother to brain cancer in 2012. Juliet Armstrong was a world-renowned ceramicist who was well known for her work in bone china and research in Zulu pottery. Cancer is a complex life-threatening condition that can affect any race or class of people at any age. An estimate of 8 million people die of the disease each year. Forty seven thousand of these deaths are South Africans. However, cancer is not always a death sentence if early detection screenings are accessible to all citizens with the right strategies practiced and maintained. Early detection and diagnosis remains a person's best defence against cancer and survival. However, there is a dire lack of vital diagnostic and treatment equipment for cancer patients at public hospitals in KwaZulu-Natal. Thus, it is essential that our province invests in cancer awareness campaigns, diagnostic equipment, accessible treatment and trained staff in the semi urban and rural areas of KwaZulu-Natal. Who not best to do this but the PinkDrive. Although they have limited resources in the KwaZulu-Natal, it is hoped that through the John Ross Challenge, the expedition will able raise funds for a mini van so that staff can reach rural areas with diagnostic equipment, treatment and awareness workshops.
Projections from Census 2012 indicate that there are some 500 000 children living with severe disabilities in South Africa today. Disability in South Africa is still surrounded by stigma and prejudice. Having a disabled child is associated with punishment, curses and failure. Parents of disabled children often experience ostracism within their communities, and the birth of a disabled child doubles the likelihood of abandonment. The impact of these negative attitudes is that disabled children are frequently hidden from view, kept in back rooms, their existence and their human rights largely denied. Simphiwe wants to change this. The right of every child with a disability to an adequate standard of living is recognised in the South African Constitution. Thus, he wants to change the attitudes of South Africans towards children living with disabilities by partaking in the John Ross Challenge where he will raise awareness about child and disability rights in the communities and towns he passes. He also will raise funds for the Empilweni for Physically Challenged Community Centre so that they can purchase a bus and transport physically disabled kids in their community from their homes to the centre He hopes that through the John Ross Challenge he will be able to assist the centre in finding a suitable partner to help them to build a proper functional and fully equipped centre that will cater for more children.
---
The Charities
The PinkDrive is a cancer Public Benefit Organization (PBO) powering South Africa's first mobile PinkDrive Mammography and PinkDrive Educational Units through our country, driving home the fact that 'Early Detection Saves Lives'. With three trucks, PinkDrive's mobile mammography and mobile educational units, carry out breast health education and mammograms – free of charge to women without medical insurance. PinkDrive travels to semi-urban and urban areas around South Africa with the aim of enabling various disadvantaged communities access to education, mammograms, clinical examinations and how to do breast self-examination. The Pink Drive's underlying message is 'Early Detection Saves Lives'. Expeditionists believes in this mission statement and will endeavour to raise awareness in the public and as well as funds for a mobile cancer and testing van for KwaZulu-Natal.
For more information on the PinkDrive, please visit their website –pinkdrive.co.za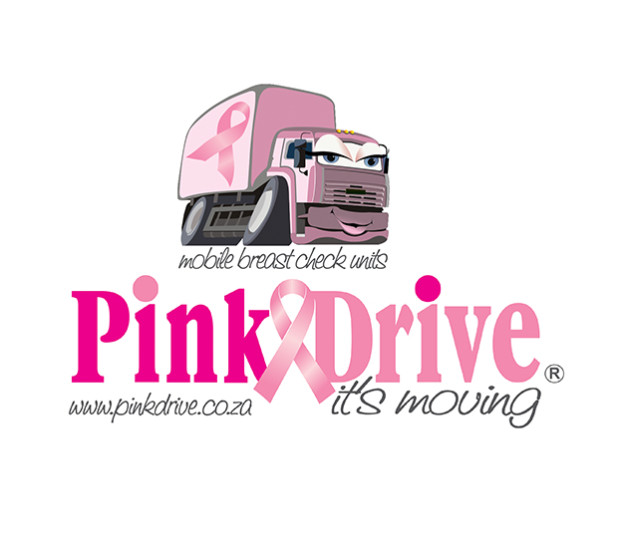 Empilweni for Physically Challenged Community Centre is a non-profit organization based in the outskirts of Pinetown, South Africa that takes care of children living with disabilities. Founded in 2010 by Mrs Gqola, a qualified nurse and physiotherapist, after she quit her job just to start it. The organization operates from the garage of Mrs Gqola and caters for 20 kids with mental and physical disabilities. Mrs Gqola has three volunteers that assist her each day in looking after the children at the day centre. Each day, they use physiotherapy exercises to assist the children in movement and play and teach them skills that can assist them later in life. The organisation has also created a support group for the children's parents where thet hold weekly classes that teach the parents how to care for their children.
For more information on the centre, please contact us atinfo@expeditionists.org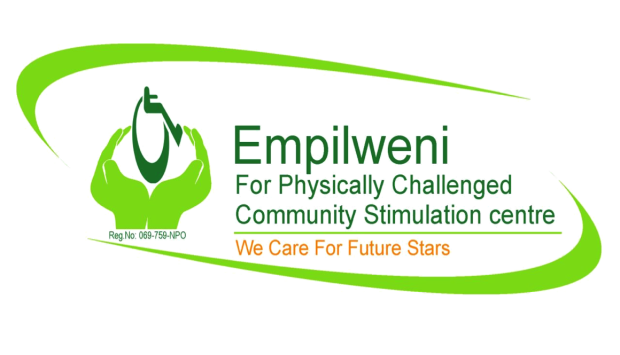 https://www.youtube.com/channel/UCGOTp_YTn2HL37F4DFH650A
https://www.youtube.com/watch?v=Lhfof9UUSn4
https://www.youtube.com/watch?v=gvjzoZZZbM0
The expeditionists
Thommo Hart is the founder of Expeditionists. A passionate anthropologist, adventurer, photographer and lover of Africa, he sees adventure as a way of life. He was born partially deaf with a speech disability. However, life in a family of academics, artists and anthropologists allowed him to overcome obstacles and find a compassion for Africa and its cultures, people and landscapes.
He has a fine art degree in Ceramics and Art History, a Social Science degree in Marketing and Media, an Honours and a Masters. He has travelled across Africa working with indigenous communities and for local and international NGOs. This has taken him to harsh, isolated and extreme habitats where he learnt how to logistically manage field trips and expeditions with limited resources
With these experiences and the death of his mother due to cancer, Thomas founded Expeditionists and created the John Ross Challenge as a means to fight cancer.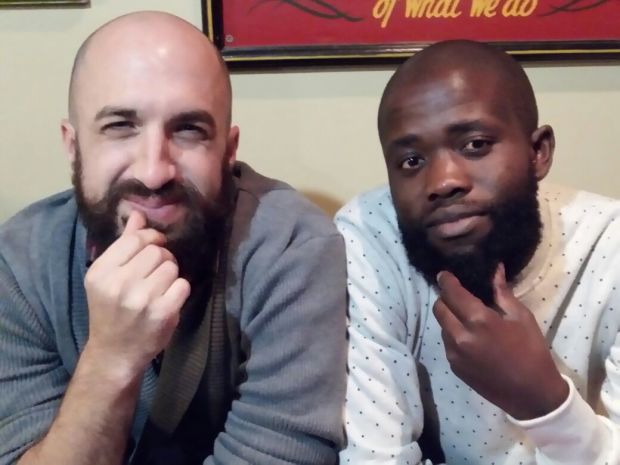 Simphiwe ''Fiddy'' Ngcobo is a filmmaker who is raising money for an organization that takes care of mentally and physically disabled children by running the John Ross Challenge with Thommo Hart.
With a passion for running and the talent of a great storyteller, Simphiwe will be journeying on foot in shoes while documenting the expedition on paper, video and photographs. Simphiwe has a Marketing and Drama degree and has been working in the video and film industry for the last 2 years. Working independently, Simphiwe hopes to start his own media production business and views the John Ross Challenge as a great opportunity to learn new skills, raise his profile as a filmmaker, social activist and adventurer.
Through the John Ross Challenge, Simphiwe hopes to make a difference to the lives of 20 kids and inspire a new generation of adventurers.
The Route
The route of the journey will start in Pietermaritzburg and then pass Kranskop, the Tugela river, Eshowe, Pongola and enter into Swaziland at Lavumisa. Once in Swaziland we will cross the country to the Bulembu border post with South Africa. We will cross back into South Africa and make our way through Mpumalanga where we'll exit the country into Mozambique at the Komatipoort border crossing. From there we will move along the highway to Maputo. Once in Maputo we will rest for a few days and then carry on with the second leg of our journey along the coast of Mozambique and South Africa to Durban.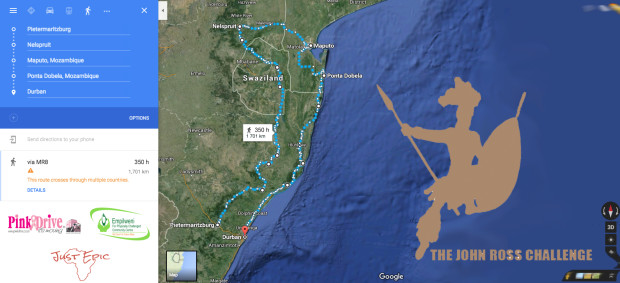 1st stop – New Hanover
2nd stop – Greytown
3rd stop – Kranskop Koppie/Mountain
4th stop – Izindophi
5th stop – Mnyakanya High School
6th stop – Eshowe
7th stop – Melmoth
8th stop – Ulundi
9th stop – Okhukhu
10th stop – Hlambanyathi
11th stop – Mchitheki High School
12th stop – Mkuse Falls Lodge
13th stop – Ithala Game Reserve
14th stop – Pongola
15th stop – Lavumisa
16th stop – Nisela Game Reserve
17th stop – Mkhaya Game Reserve
20th stop – Sikhuphe Airport
21st stop – Dvokolwako
22nd stop – Piggs Peak
23rd stop – Barberton
24th stop – Low's Creek
25th stop – Malelane
26th stop – Komatipoort
27th stop – Sonte
28th stop – Maputo
29th stop – Bonane
30th stop – Bela Vista
31st stop – Ponta Milibanglala
32nd stop – Ponta do Oura
33rd stop – Kozi Bay Lodge
34th stop – Rocktail Camp
35th stop – Mabibi
36th stop – Sodwana Bay
37th stop – Cape Vidal
38th stop – St Lucia
39th stop – Richard Bay
40th stop – Mtunzini
41st stop – Red Hill Nature Reserve
42nd stop – Prince Grants Gold Estate
43rd stop – Shakas Rock/Ballito
44th stop – Umhlanga
45th stop – The John Ross Building
46th stop – Pmb or Mtentu if need be
Expedition Budget

Mercedes Sprinter Minibus Budget:
The PinkDrive – R60 000
Empilweni – R60 000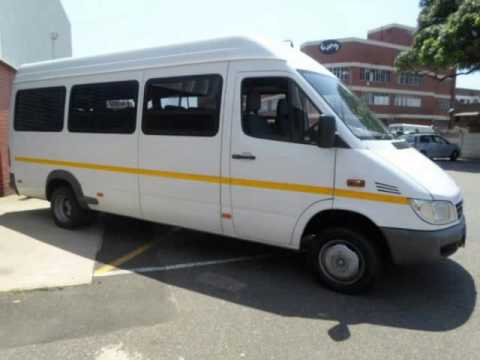 ---
Fundraising Report
When we complete our expedition and raise the desired about of funds, we will post a report to all our funders on the use of the funds with weekly updates until Empilweni has their minibuses for their purpose of providing transport to the disabled kids of the township. We will also provided with detailed spread sheets and transactions of how the funds are spent on the expedition and for the charity. Six months after Empilweni has received their minibuss, we will also provided you with an impact report on how the minibus have had an impact in the objectives of the charity and the how expedition had an impact in the lives of the two expeditionists.
For daily updates and more info on us, please check our Facebook page out:
The Team
We are a dynamic team of Africans, living life as an adventure for Africans.