iCrowdNewswire - Sep 7, 2016
TellTale – Action Camera & Home Monitor in One
4k at 30fps, motion detect, & live streaming. Grab TellTale & go from home monitor to action camera!
With 4k30 video for your action photography, built in motion detection and remote live view for home monitoring, and Facebook Live integration for sharing moments with your friends – TellTale Camera is the only camera you need in your life!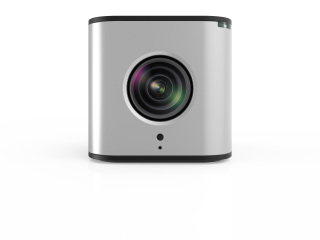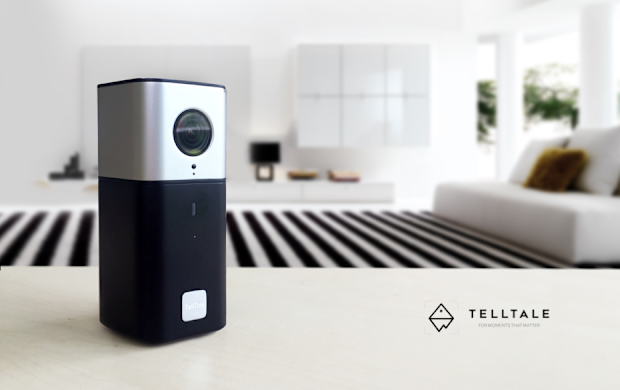 An expensive action camera only be used when you are on outdoor activity is a waste. Why not keep it useful all the time? Meet TellTale, action camera and home monitor in one.
You can't be on outdoor activity all the time, but you can make the camera useful all year around. More than just a normal high-performance action camera, it will provide home security with motion detection and instantly alert on your phone.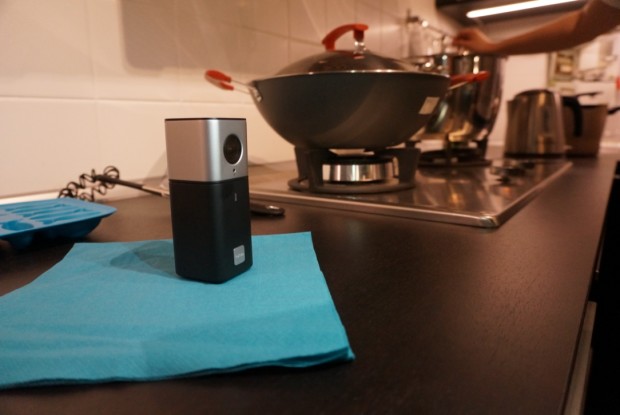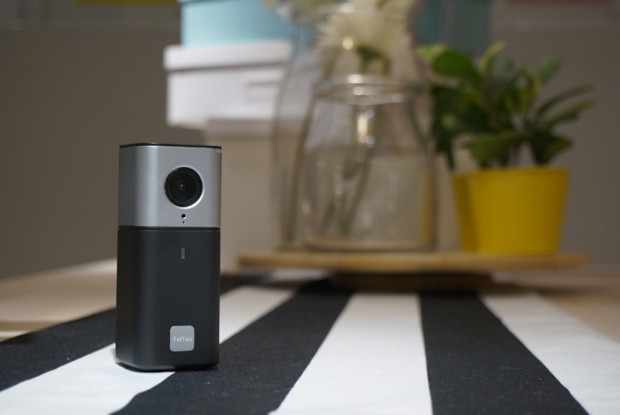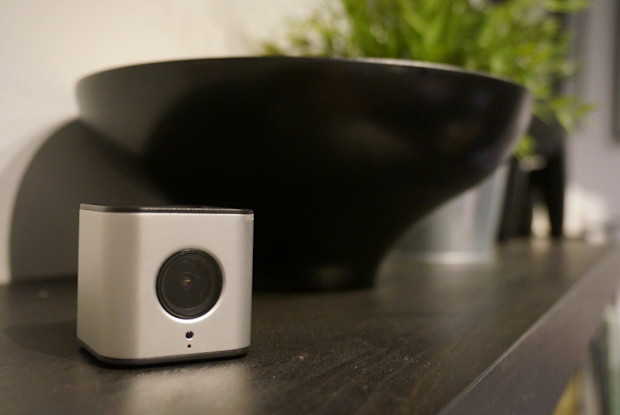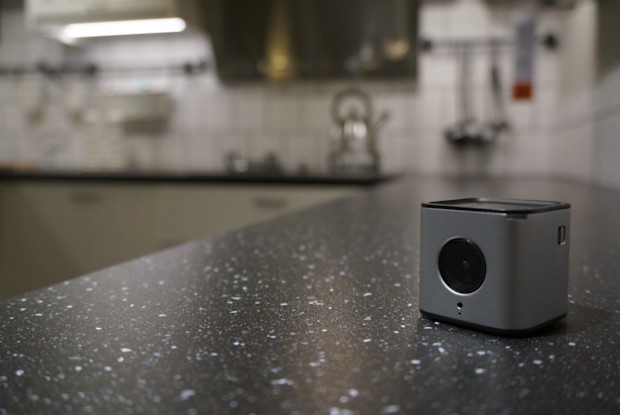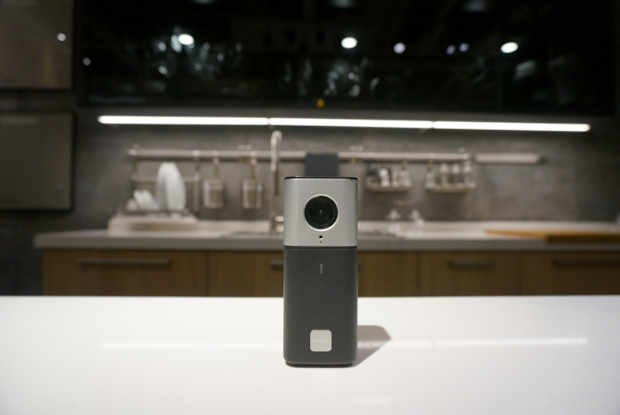 TellTale is a powerful action camera as well as an elegant home monitor, so you will never miss a moment.
Designed for Simple Use
As a multi-purpose camera, TellTale is super easy to use and switch between roles. Going for some outdoor sport? Simply "Grab-and-Go", it will become an action camera in 0 second! When back, "Snap-and-Charge" not only make it into a monitor, but also charge the camera so you will have more battery for your next outdoor activity!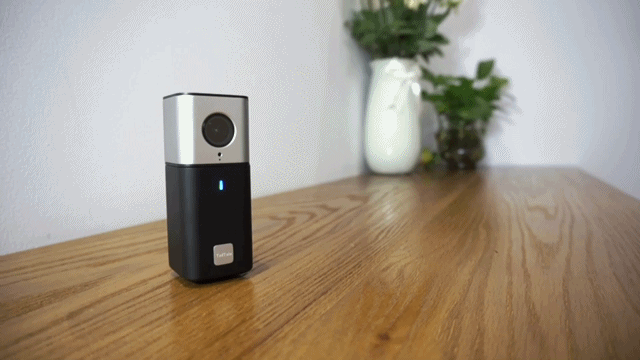 4K technology, more details
TellTale has the custom built digital signal processor giving you the highest image quality. Record your beautiful moments in full with 4X more detail than HD video.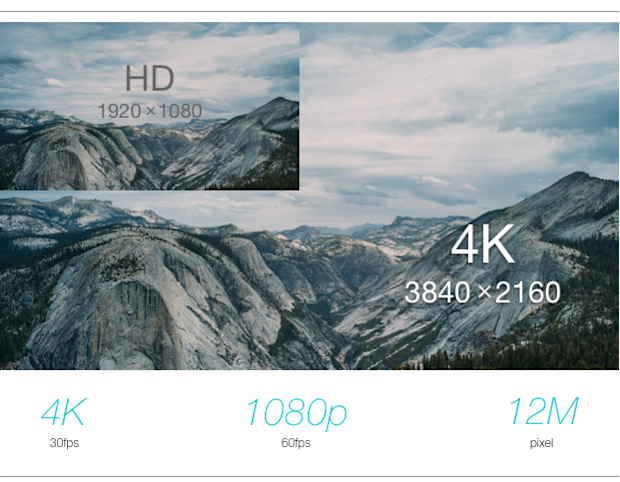 Motion activated monitoring, instant alert on your phone
TellTale is designed to make peace of mind easy and accessible. When in motion detection mode, as soon as motion is detected, an alert is sent to your smartphone, so you can see exactly what caused the alert and decide how to react.
Stream live, share on Facebook
TellTale makes streaming easier than ever. Press 'FB Live' button and send invitations to your family or friends. They will join in your experience distantly but together.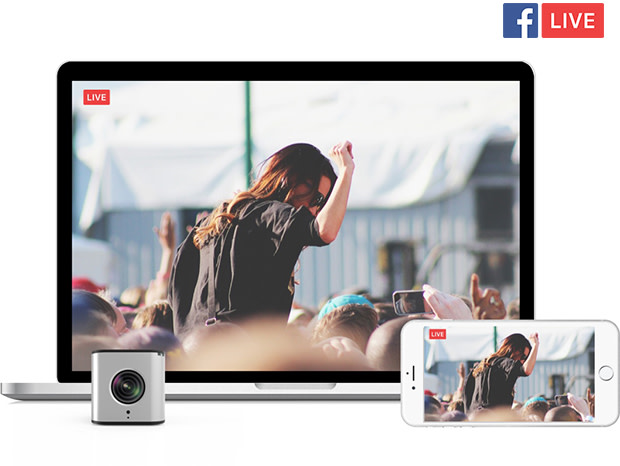 Outdoor adventures
These days, a lot of people are surrounded by screens. We want you to be active! Biking, Surfing, Hiking, Swimming, anything you can think of. TellTale is portable, flexible and waterproof. We want you to be connected again to the natural world, and enjoy the joy of authentic adventure.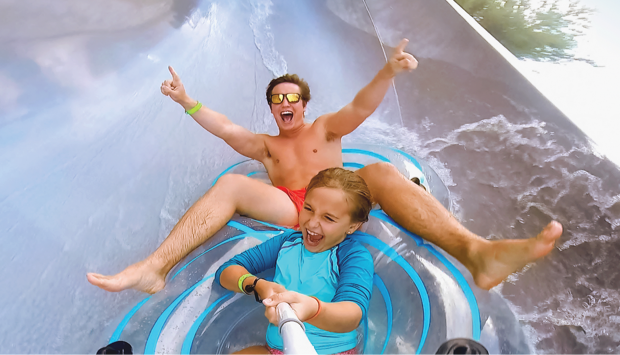 Family Time
The wireless remote of TellTale gives you the freedom to take shot while you still enjoy the party. It is a hassle-free and stranger-free way to get any shot. No one is holding a camera, everyone can blow the candle together!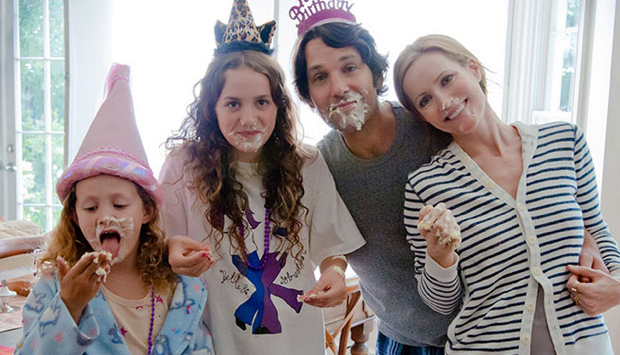 Baby Monitoring
TellTale can be the baby or child monitor that you can view from across the globe! With the motion detection and sound detection features enabled, it will even alert you when your child starts to make noises or moves about his/her crib.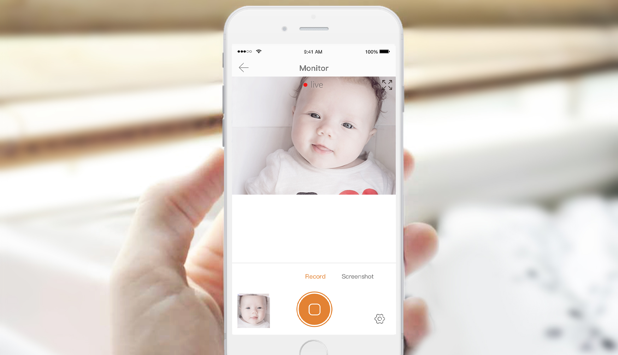 Pet Filming
TellTale is a great way to keep an eye on your pet. With the Tale Cloud, you can see, hear them in case they do something naughty.
Time-Lapse Video
While a plant may take weeks to grow, its time-lapse video can show you the complete growth compressed in just a few minutes. This is a great way to help kids understand the natural world where changes happen quite slowly. With TellTale, you can file your own time-lapse video for your child, even for your self!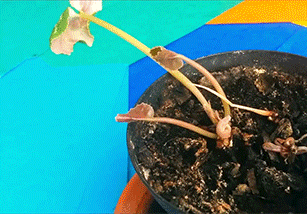 You take control of your privacy
We all worry about the security and privacy of a home monitor. When design TellTale, we try our best to protect your privacy.
With an SSL and WPA2 encrypted method, you video is safe in the cloud.
Also it's totally up to you to decide whether you want it to be local or in the Cloud.

Manual camera shield makes it easier for you to take control of your camera, you don't even have to know whether the TellTale is on or off, just a simple snap, what happens in your home stays there.
Wireless or Keep It Plugged In
TellTale can be battery-powered or socket-powered. It's simple to place, position and move within any environment. Create a system that covers your entryways and windows, monitors the garage, or keeps a watchful eye over the kids' rooms (or even the cookie jar). Plus, if plugged in, our unique technology delivers powering and charging the camera at the same time, no-hassle, peace of mind.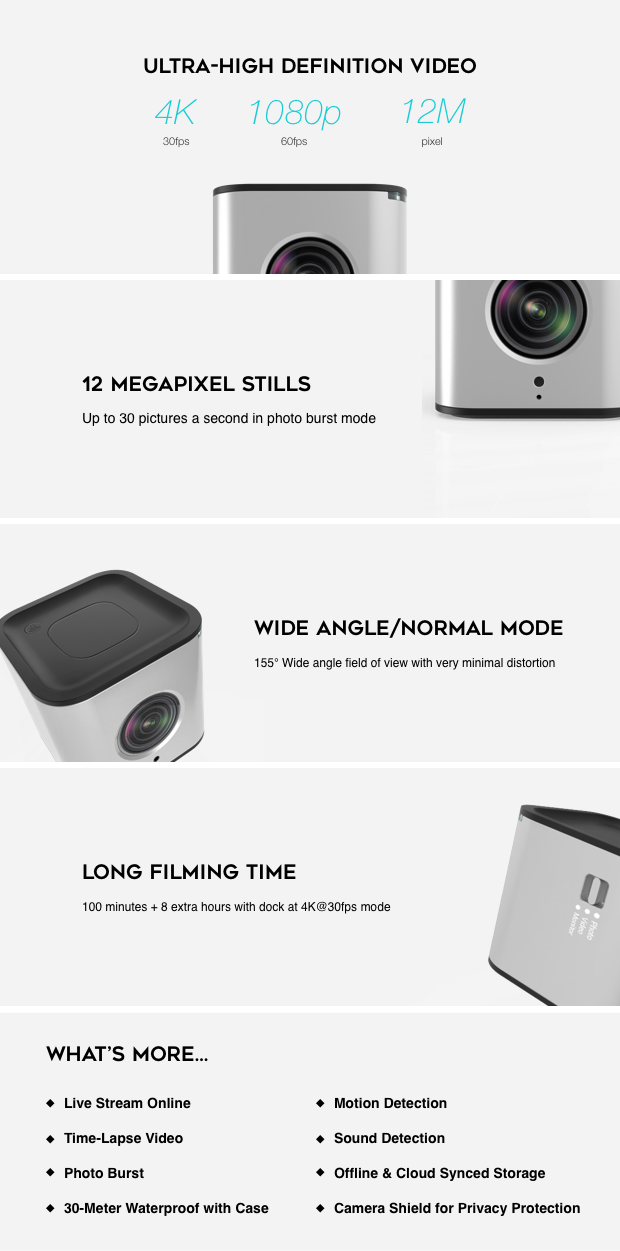 In addition to our custom designed mounts and accessories, we also provide a simple adapter to make TellTale fully compatible with all existing GoPro accessories!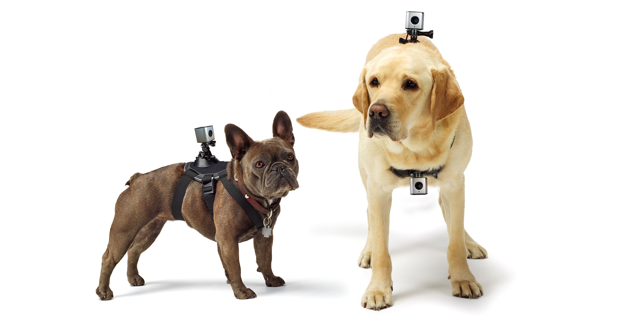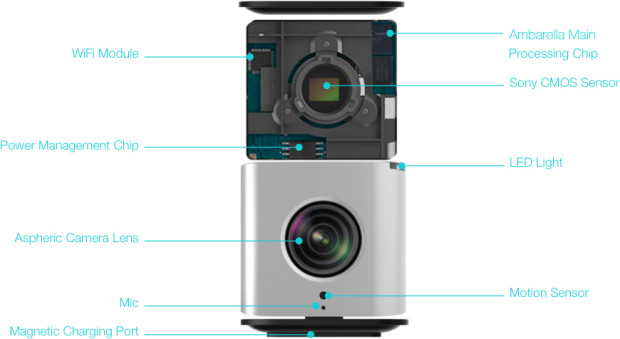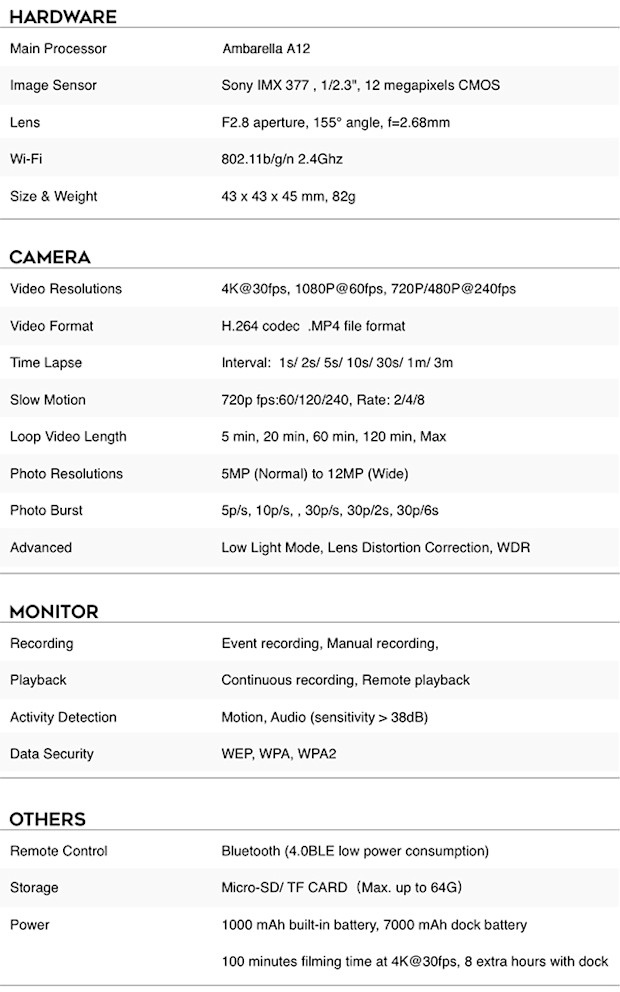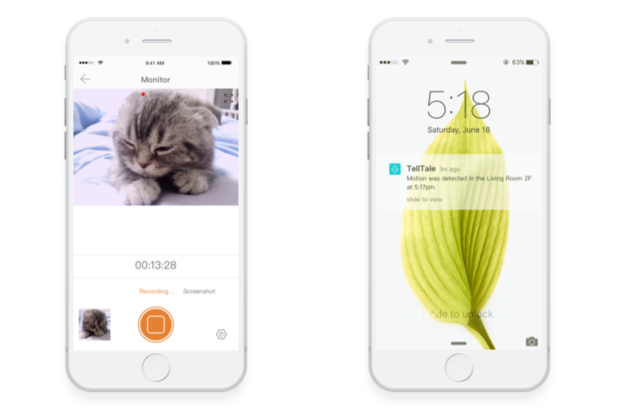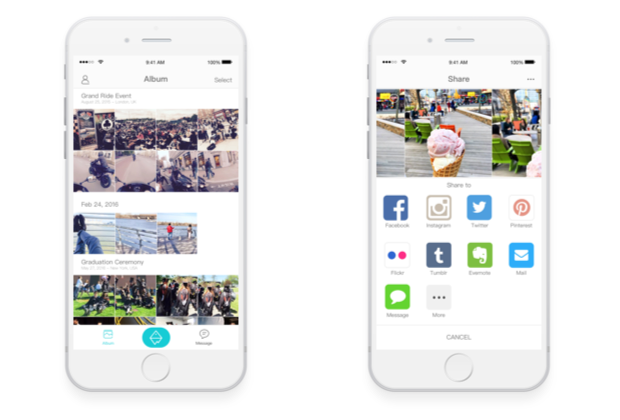 Edwin is a sports enthusiastic and he has a GoPro camera. He found it difficult to spend much time outdoor as before since now he has a baby. The little thing brought a lot joy to the house. When he tried to use GoPro to film the enjoyable moments, the GoPro just can't fit in due to the battery limits. So it turned out the GoPro just lies in the storage box and he had to look online to search for a baby monitoring gadget.
What a waste of money. WHY BUY SEVERAL GADGETS WHEN THE GUTS ARE THE SAME? So he asked for help to design the camera gadget fits more scenarios.
Surely a versatile tripod is necessary so that you can free your hand and enjoy the moment, however it would be really awkward if a black-steel-cold tripod standing in the baby's room.
We tried hard, and finally we create TellTale packing the latest technology into a minimalist design.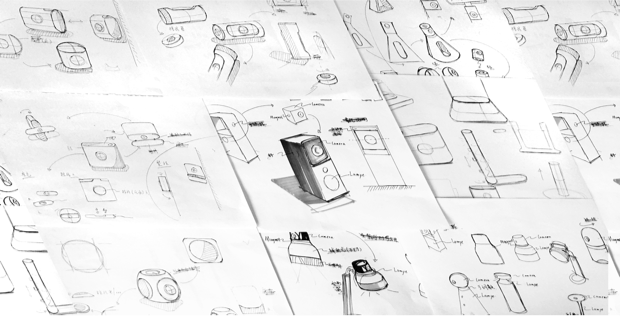 Launched in 2013, TELLTALE is an innovative camera company that brings proprietary video technology to the consumer market. Based on the cutting edge of technology, the founding team is passionate in helping people capture and share their lives' most meaningful experiences with others.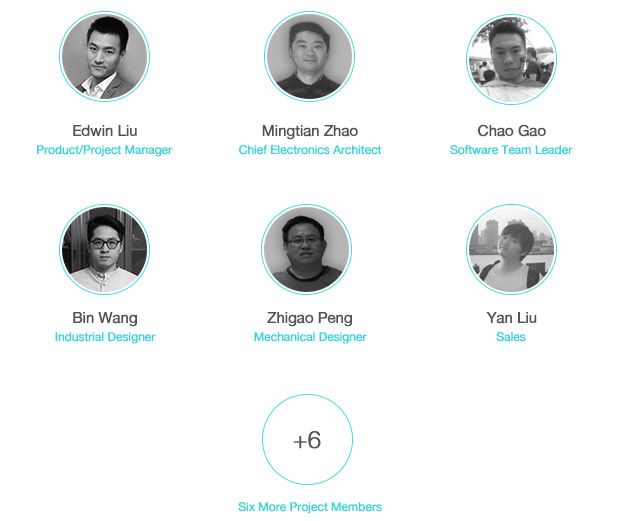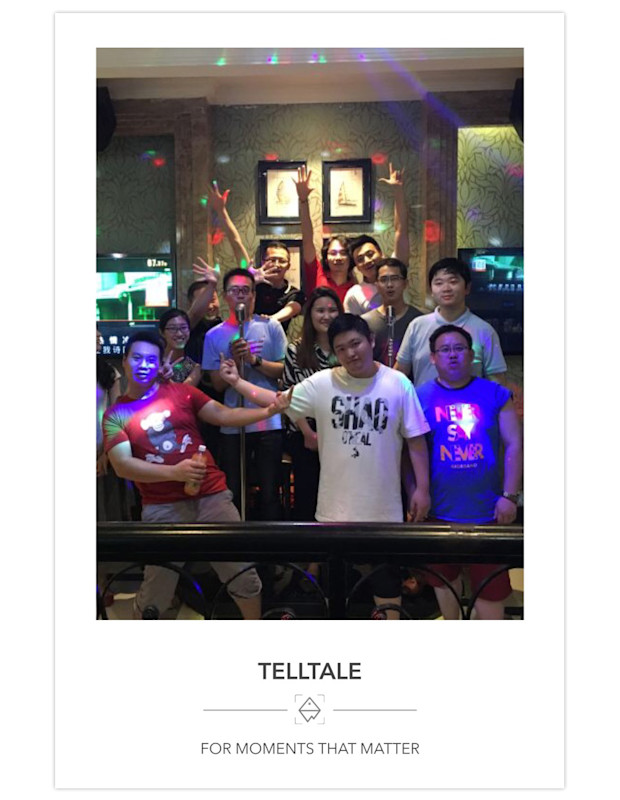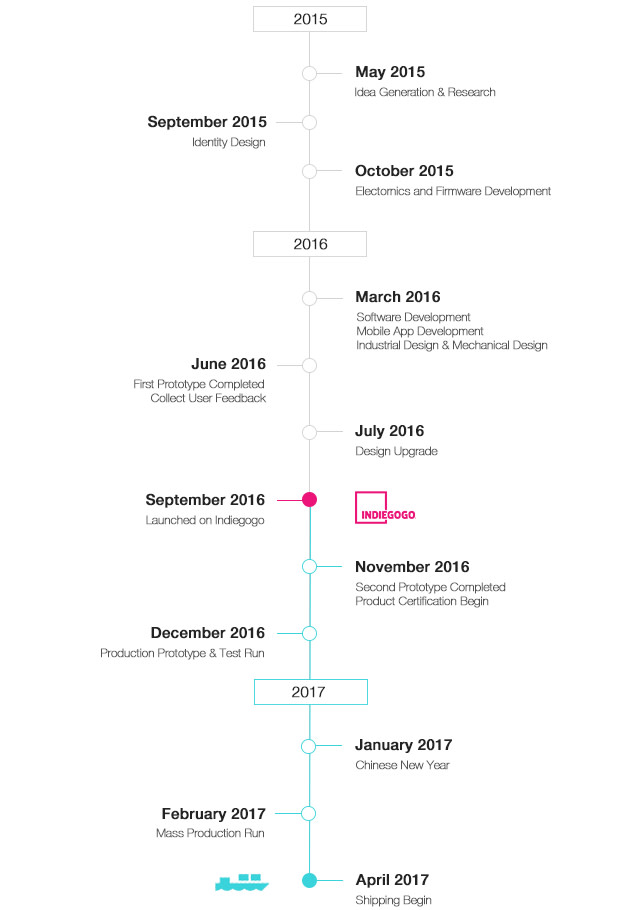 Q: Are you offering a warranty on TellTale?
A: Yes, we are offering a 1 year warranty. Warranty is only for exchange of a defective unit. No returns for refund.
Q: Will there be an Android App?
A: Yes, there is an Android and iOS App.
Q: Are there any zooming functions?
A: Yes, through the App, you will be able to control the zoom on the camera while recording.
Q: Can you take time lapse videos?
A: Yes, you can set the camera to time lapse mode and choose the time lap between 3s/5s/10s/30s/1m/3m through the App.
Q: How do you know how much power is left in the batteries?
A: You can see the battery status in the App.
Q: Will TellTale come with the adapter mount to be compatible with GoPro mounts?
A: Yes, every TellTale will include the adapter for GoPro mounts.
Q: What is the maximum supported Micro SD card storage?
A: Currently the maximum volume is 64 GB, we are aiming at higher volume in the future.
Q: How do you know how much memory is remaining?
A: You can see the remaining storage status on the add-on screen, or in the App.
Q: What's the video recording duration for 1080P 60FPS and 64 Gig of memory?
A: At 60FPS, 64 Gigs will record 6 hours of footage. At 30FPS, 64 Gigs will record 12 hours.
Q: Does TellTale come with a memory card?
A: No, we are not including a memory card with your order.
Q: Will a charging cable come with TellTale?
A: Yes, each package will include a cable for charging.
Q: How do you control the white balance, or is this automatic?
A: TellTale has several modes for different white balances, there is also a mode for automatic white balance as well.
Q: What are the ratings for the waterproof case?
A: 200 feet/60 meters with waterproof case
Q: How many hours will TellTale last if only used for taking pictures?
A: There are many factors and conditions to calculate this, but generally the battery life should last you for more than 1 day.
Q: Can you stream live video using Telltale?
A: Yes, you can stream live vide using the application
Q: How long will it take to completely charge the internal camera battery?
A: This depends on the type of charger you are using, but generally it will take 2 hours.
Q: What is the Battery Life (estimated time) of TellTale?
A: 1080P @ 30fps is estimated at 1h 30m, 4K @ 25fps is estimated at 30m
Q: What is the WIFI range?
A: WIFI range is about 10m – 20m.
Q: Is the focus automatic?
A: Focus is automatic.
Q: Can you tell me what you expect the battery life to be when performing a time-lapse photo sequence (say 1 frame every 10s)?
A: Since the camera will be kept at power on mode, the battery life will be about 3 hours. So we suggest you to connect the camera with back battery and screen module, then the battery life would be extended up to 9 hours.
Q: Is it possible to use a Bluetooth remote?
A: TellTale provides remote control via 2.4G.
Q: How much time it will last if shooting 1080p at 60fps?
A: The time will be 1h 20m.
Risks and challenges
While we're doing a lot of the work ourselves, obviously we have to rely on others (manufacture, shipping) to provide their end. We're confident that these parts will be no problem, as we're talking to established companies here. But talking to other people who have run Indiegogo, there is always something that comes up, be it customs, shipping, the manufacturing not being up to scratch or any other of the many things that can delay the process. We will do our best, and hope to deliver on time, and whatever happens we will keep you updated every step along the way.
We will definitely deliver a great product, and hope to do so on time!
Thanks from the whole team 🙂
Legal Disclaimer
"Delivery of rewards/perks are subject to best efforts and not guaranteed."