iCrowdNewswire - Sep 7, 2016
Saint d'Ici – Limited Edition Natural Perfumes
Pre-order an exclusive handcrafted perfume to help us purchase our first batch of ingredients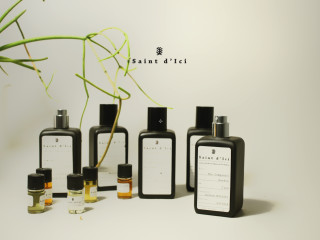 We need your backing and you need our amazing perfumes in your life 🙂 (Really though). Saint d'Ici perfumes are natural and ethically sourced, mostly from small-scale farmers and artisan distillers, and mostly from southern Africa. The perfumes are composed by various Noses around the world and are only sold in limited edition runs. All unisex. Shipping for Christmas.
You're not only improving your olfactory life by backing our campaign, you're also supporting a better kind of perfume business that's rethinking what the fragrance industry could be.
How are we different?
We think that what goes into your perfume is the most important part. Where it comes from, how it's grown, by whom and to what benefit for them. Finally, it is our mission to create exquisite, one-of-a-kind perfumes that really show these ingredients off.
This is important because?
Every purchasing decision that you make is a vote for the kind of business that you want to exist. We've reconsidered the perfume value chain and believe that what we're doing is a whole lot better for the farmers, the environment, for you and the people who walk into a lift with you.
Saint d'Ici is:
Let nature be your teacher
The ingredients come first, they lead us every step of the way. We don't work with any synthetics, we believe that natural ingredients don't only smell better but that they are better for you and our environment. Most of the ingredients that we use are organic or naturally grown and our alcohol has no denaturants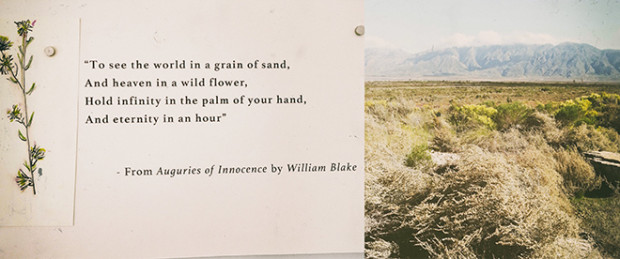 Farmer-to-Fragrance
Showing where and how the ingredients that we use are grown. Supporting small-scale farmers, social projects and environmentally sound businesses, wherever possible. Farming for the extraction of perfume ingredients is such a good opportunity for farmers that so desperately need high-value crops to compete.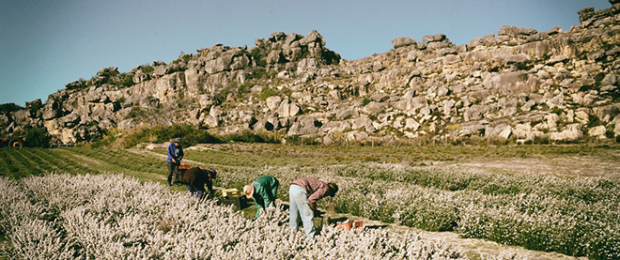 Limited Edition
Natural ingredients vary according to seasons and weather patterns. Easy replicability is one of the main reasons that commercial fragrance houses make use of synthetic ingredients. We prefer to let nature be our teacher. We offer only limited edition runs of our perfumes. This way you're also far, far less likely to smell just like your co-worker / aunt / dad /…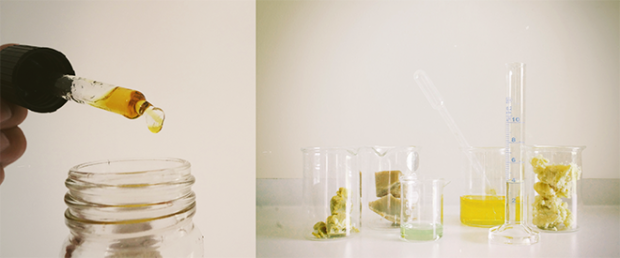 Various Noses
We currently have four different Noses who blend for Saint d'Ici. Each of them brings different experiences, preferences, styles and knowledge into their compositions. This is the best way to give life to our various ingredients.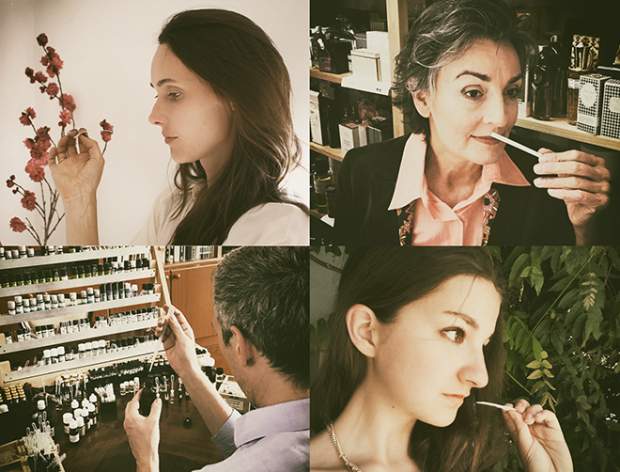 Marie is Saint d'Ici's founder, and based is South Africa. Marie's olfactive tastes were formed by the classic scents she was surrounded with growing up, although these have now been influenced by her proximity to African ingredients. She trained with celebrated natural perfumer, AbdesSalaam Attar, in Italy, where she met Andrea, Maurice and Constance. Marie gravitates towards fresh, classic, effortless blends peppered with a bit of exoticism.
Andrea shares her time between Germany and San Francisco. She has a passion for history and has been collecting scents from around the globe for the past two decades. Her love for vintage fragrance is one of her main inspirations when blending. She loves working with natural essences. In them she finds the vitality, complexity and individual beauty she treasures and loves to showcase.
Maurice is a researcher and dentist from southern Europe. Maurice has always been fascinated with the healing power of plants and he has been practicing aromatherapy for years. An intolerance to synthetic perfumes lead him to natural perfumery and he now owns a vast and impressive collection of natural fragrance ingredients, including various types of agarwood/oud. He blends his scientific understanding of the chemical composition of natural ingredients and his crazy-good nose to create sensational perfumes.
Constance is from the United States. She is working towards a Master's in chemistry. Her love of scent started young and led her to start researching perfumery and blending from her early teens. Constance has an instinctive way with perfumes, leading to surprising and delightful combinations. She likes to create scents that resonate deeply with the person wearing them, that vibe with their personalities or inspire them, in some way, to dream.
You mean so much to us!
Natural perfumery ingredients are precious and expensive. The essential oil yield per kilogram of natural materials is really low. For example, it takes 100 kg of orange blossoms to yield just 100 grams of Neroli essential oil. These natural materials must be grown, cared for, harvested (quickly and delicately) and then extracted with the greatest care. We need your help to buy our first lot of ingredients upfront. Your support will create the impetus that we need to keep going and growing. We will be forever grateful for your investment in Saint d'Ici and hope to continue on our journey with you.
The Perfumes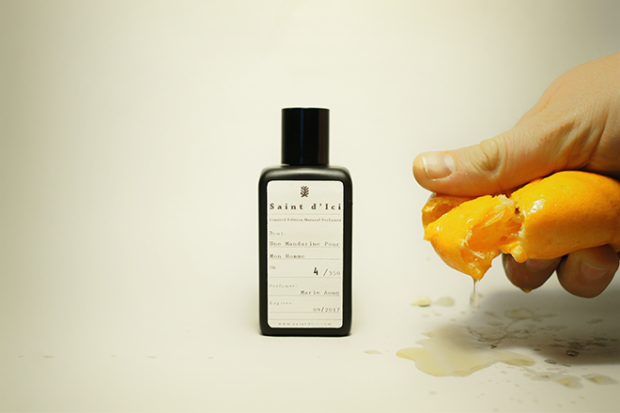 Une Mandarine Pour Mon Homme
A Mandarin for my Man is quite simply a heavenly, sweet mandarin from South Africa on a resolutely masculine bed of dry woods with a beautiful, lingering smokiness to finish off. The fresh, sweet citrus notes are offset by the seriousness of the wooded heart. The smoky finish creates just the right amount of mystery and depth. Equally loved by every woman who's ever smelled it. This is the scent you will spray on for most occasions without thinking twice. By Marie Aoun, 350 bottles available.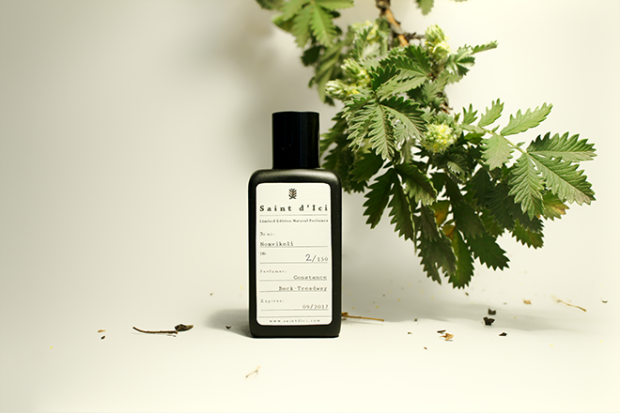 Nomvikeli
Nomvikeli means "protector" in Zulu. It opens with the powerful scent of Madagascan cloves and, close behind it, the top notes of naartjie, a South African variety of mandarin. The aromatic drama of the cloves mellows out into a surprising softness. This is helped along by a heart of ancient-smelling ouhout and, finally, Somalian frankincense. All of the listed ingredients were once believed to protect their wearers: ouhout was traditionally used as a protective charm by the Zulus; frankincense was burnt for protection by the Ancient Egyptians and the Elizabethans wore Pomanders filled with cloves and oranges to ward off pestilence and disease. Nomvikeli is an exquisite balance between aromatic spiciness and warm, powdery, soft notes. An amulet of scent for the modern man and woman. By Constance Beck-Treadway, 150 bottles available.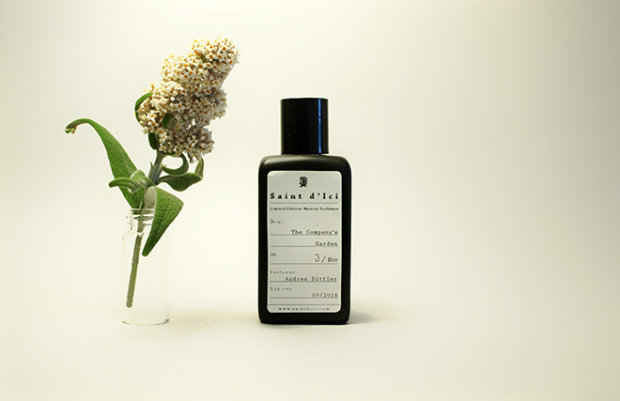 The Company's Garden
The Company's Garden in Cape Town was started in 1652 by the Dutch East India Company to provide the ships ferrying goods along the Spice Route from Asia to Europe with much-needed fresh produce. In 1848 the garden became a public space and remains so today. This delightful blend is a walk through the Company's Garden in summer: the herb garden, the rose garden, past the old fruit trees, under the oak, across the lawn and ending at the rockery with its indigenous fynbos. The Company's Garden balances herbaceous notes with delicate florals and aromatics with warm, decaying woods, resulting in a perfectly unisex sunny green fragrance that will make your heart sing. By Andrea Dittler, 200 bottles available.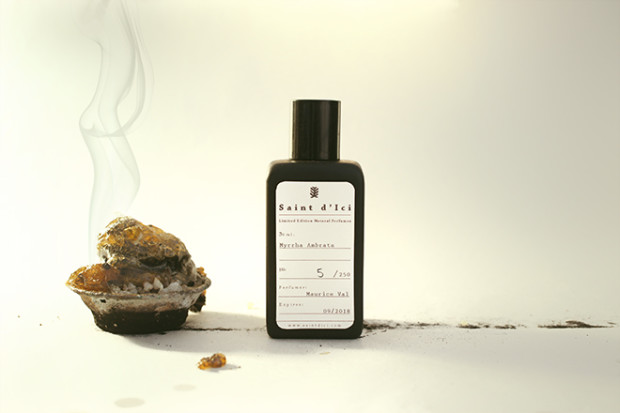 Myrrha Ambrata
Myrrha Ambrata pays homage to Namibian Myrrh or Omumbiri, as it is known to the Himba of Namibia. Our Omumbiri is still collected by Himba women through a community-owned initiative run by Scents of Namibia. Maurice sought to do justice to the elegance of this resin and chose to open it with a lot of top notes, including some conifers. These transition beautifully to an ambery, musky base via a creamy wooded heart. The blend hints at the floral and deep green notes present within Omumbiri, the latter showing up in the drydown. True to its name, however, Myrrha Ambrata is chiefly a sweet woody, powdery, resinous amber. Straddles both elegance and depth with great ease. By Maurice Val. 250 bottles available.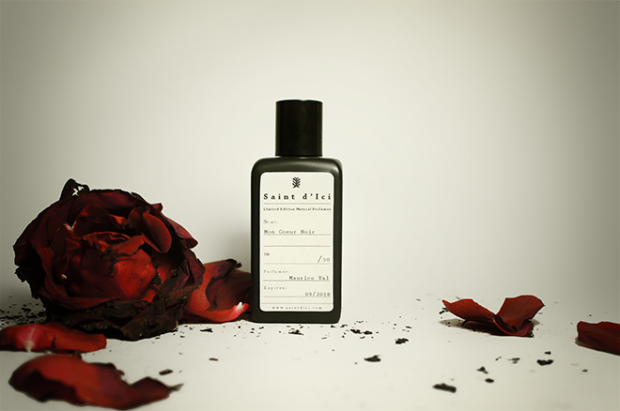 Mon Coeur Noir
Mon Coeur Noir (My Black Heart) is a deep, dark masculine floral. At its heart is opoponax from Somalia. This resin forms between the bark and the tree of the Commiphora erythrea. It is a multifaceted ingredient, possessing both aromatic-balsamic and warm-spicy-sweet-animalic notes. It is this opoponax heart that reveals the dark nature of the intoxicating florals present in the blend: Persian rose's dark, sweet-spicy nature; jasmine Sambac absolute's fresh but intoxicating power and our vintage Tuberose abolute's refined intensity. This resinous-floral combination is rounded off with sandalwood, tobacco and aged Bourbon vetiver, creating a smooth velvety finish. Perhaps the greatest success of this blend is its ability to extend almost all of the elements consistently into the drydown. It's a heady, powerful and bewitching masterpiece by Maurice Val. Only 50 bottles available.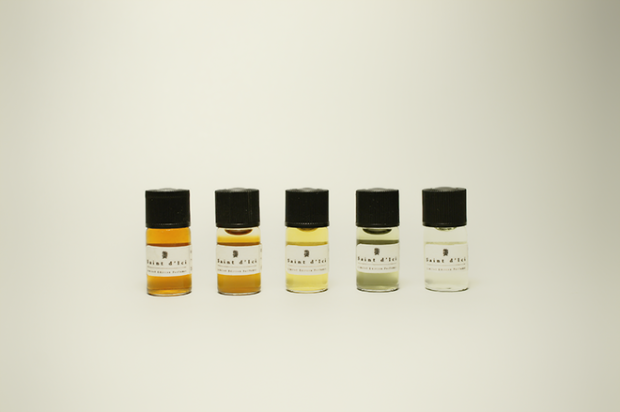 Sample Set
Not sure which you'll prefer? Our sample set has all five perfumes, each in 2,5ml quantities, providing you with multiple opportunities to test each fragrance. Comes with an interchangeable screw-on spray pump. Small disclaimer: due to the limited-edition nature of our offering we cannot guarantee that the fragrance you love will still be available once you want to purchase the 30ml bottle.
How do I pay?
Although the payment is processed through PayPal you can totally use your credit card. Here's how: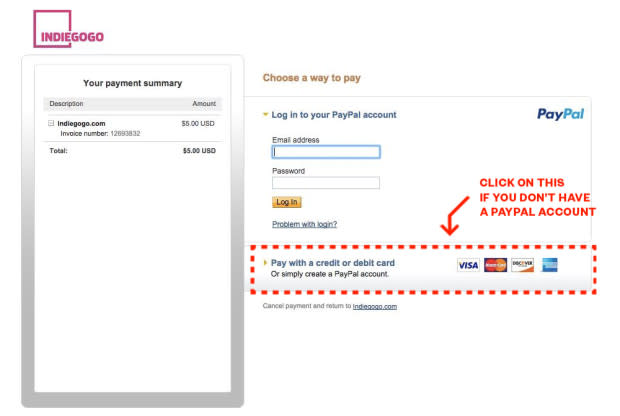 South African perfume?
Read all about it in our interview with Scent Corner.
How will we use your contributions?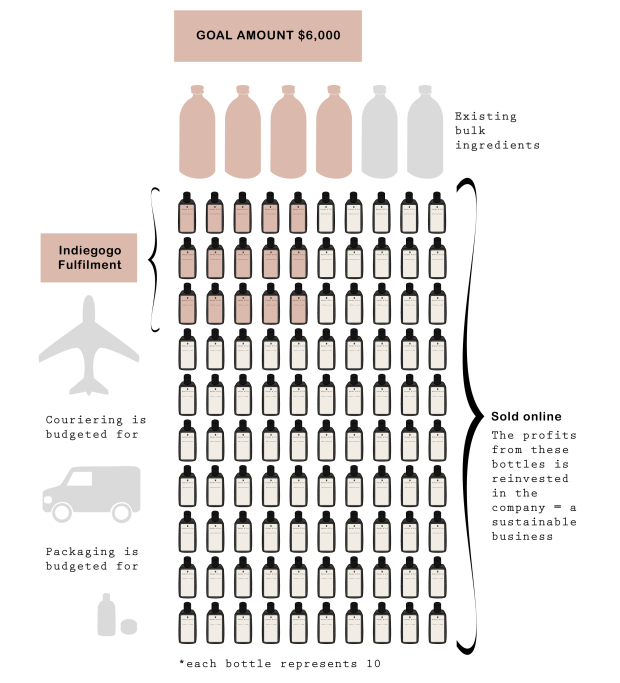 Where we're at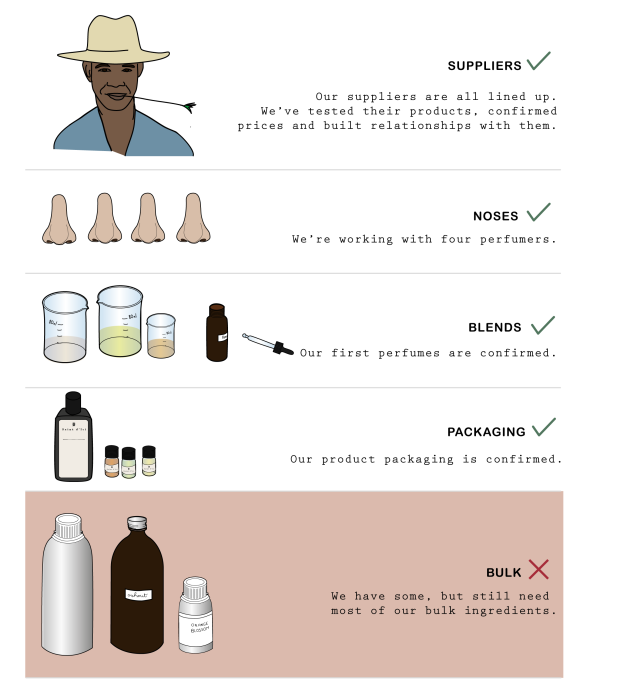 Timeline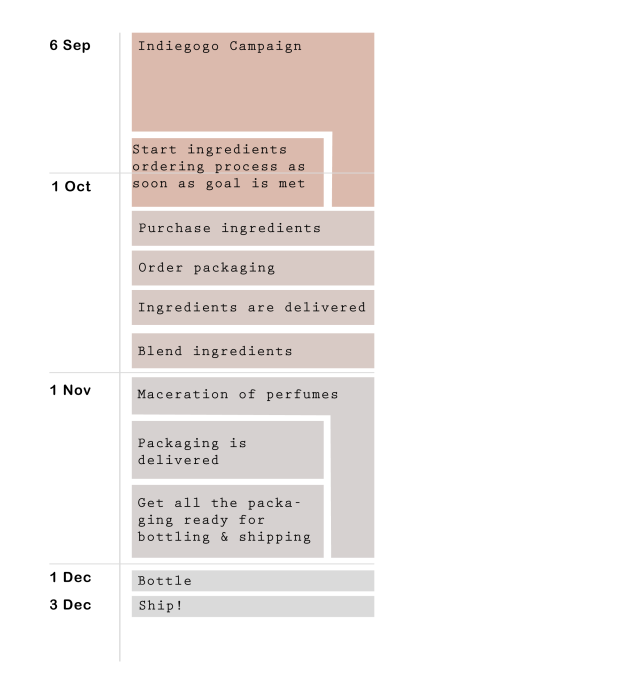 The Team

Marie is the founder of Saint d'Ici. She has worked in fashion for over 10 years: from the shop floor to SA Fashion Week to buying and designing. She managed a $15 million portfolio and turned her department around to one of the top 3 performers in her organisation within a year. She recently completed her Masters in Commerce. She has been working on Saint d'Ici for over a year and is super excited to finally be sharing it with all of you!

Cleo is chiefly our marketing machine, although she is involved in many aspects of Saint d'Ici. She also has a background in fashion. She is passionate about sustainable and ethical businesses. She felt frustrated with the limited commitment by fashion brands towards these ends and a shift into natural perfumery was an easy decision.

Dudue is our lab assistant / weigher / bottler / packer / spare nose. Dudue is a perfectionist and enjoys the precision work that her role requires of her. She is also an avid fan of perfumes.
The Crew

Shaun is the man behind the dead-sexy voice in our campaign video.
Eddie is both the director and main cameraman.
Mogau is an amazing illustrator but, in this instance, he was the second cameraman.
Andy did the post-shoot magic of editing the video.