iCrowdNewswire - Sep 7, 2016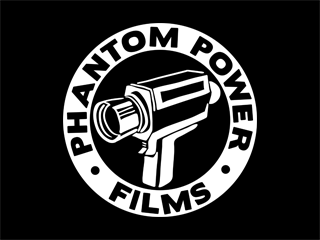 PERSPECTIVE Scottish Politics & Arts
PERSPECTIVE Scottish Politics & Arts
A series of documentary films covering Scotland's journey to independence. Who is involved, what will our country look like, how will our economy work, where is our place in Europe? Exploring the big questions behind Scotland's democratic revolution.
In a nutshell
Help fund us to make a series of eight PERSPECTIVE documentaries about Scotland's journey to independence, exploring the real issues behind change and answering the questions the news media have failed to ask.
Who are Phantom Power Films?
Phantom Power Films is a documentary team based in Stirling. The team has followed the independence movement since 2013 and has interviewed many of the players involved, documenting events as they unfold. Phantom Power are responsible for successful shows such as Bigger The Lie, and the only post-indyref documentary, Altered State.
You can view the team's previous work on YouTube here.
What We Need & What You Get
The Scottish media has failed us so let's build our own. PERSPECTIVE is a new Politics and Arts show for a new Scotland. The monthly show will look at key issues of Scottish life in our fast-changing nation.
The first pilot edition is already in post-production and due out early August.Each show is a heady mix of activism, profile, music, film and comedy with a pro-independence flavour that aims to challenge all viewers. The first season will explore key Scottish issues including Oil/Energy, Europe, The BBC, LGBT and also a dedicated 'Scottish Women' edition.
One of the key shows in the series will cover oil and gas. We've heard so much about it over the years; first a boom industry, and now presented as a "burden". But what is the truth behind Scotland's hydrocarbon wealth, is the oil running out, why is the price so low, and how will we adapt to a changing world where climate change is humanity's biggest challenge?
We interview the experts, unravel the economics of oil, take you offshore to explain how it is actually produced, see why Norway's approach has yielded radically different results, and ask what part it will play in the independence question.
Other shows will explore our place in Europe, our economy, what untying the Act of Union will really involve, domestic and international borders, our relationship with the other three home nations, and that all-important question; which currency will we use?
Phantom Power has already secured part funding for the series, and now we just need some help with small equipment costs and travel expenses. The biggest ask though is simply for time. Professional filmmaking requires a lot of time and energy, and we need to feed our kids, pay the bills, and fill the petrol tank between location shoots.
So we're asking for donations to help cover our time away from our days jobs that pay our wages. We're not asking for much. £15,000 covers a WHOLE YEAR of production. Add a few hard drives for storing footage, and the Indiegogo fees, we arrive at £18,000.
What you get in return is eight professionally made documentaries about Scotland, made in Scotland, by Scots.
If you're really super-generous, we'll even credit you as an Executive Producer!
The Impact
Scotland's media has been asking the wrong questions. Like so many of our politicians, it is out of touch, influenced by big money, and limited in its creativity and ambition.
The complete PERSPECTIVE series will be available online for free
We will seek to have the series broadcast on an existing television channel
We will give voice to those the mainstream media ignore; the REAL people of Scotland
We will inform, entertain and educate about the issues that Scotland faces.
Risks & Challenges
There are no real risks involved since the series is already part funded. If we don't make our target maybe we'll have to scale back a bit – but we hope not. The Oil documentary does involve a lot of travel, including international flights, so we could really use the extra money to offset those costs.
Other Ways You Can Help
If you can't afford to donate, you can help in other ways. Visit our YouTube channel, like our videos, and subscribe to be notified as soon as we release new films. You can share our films on social media sites such as Twitter and Facebook. Follow us on Twitter. Visit our web site.
Got a story? Tell us more about it – maybe you could be in our next documentary!