iCrowdNewswire - Sep 7, 2016
Diamodo: Genuinely Handcrafted Smart Jewelry
Seamlessly blends in technology, art and social networks…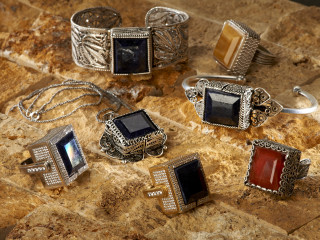 Diamodo is an elegant wearable technology that implies exceptionally fine handcrafting and stunningly beautiful art around a unique technology. It involves signatures from many engineers, craftsmen and artists from all over the world. It is at a stage to be proven for production and needs a lot more to push it through the final and most critical stages; a long chain of design and crafting efforts across the Globe.
What is Diamodo?
Diamodo seamlessly blends technology, social networks, and art into a beautifully handcrafted piece with touches form many engineers, craftsman, and artists that make every single one of them a unique piece.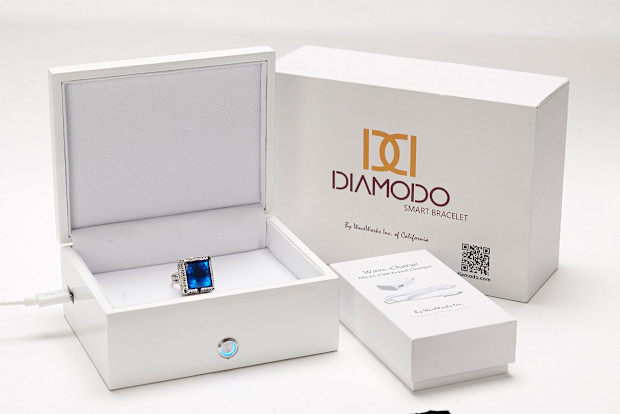 How it works?
What makes it distinct from other wearable technologies?
True handcrafting around the technology

Wireless charging capability and water resistant designs

LED based illumination technology with various types and colors of gemstones from distinct corners of the world.
Diamodo comes with a special jewelry box that charges your jewelry when it is just dropped in.
Features

Risks & Challenges
There are still challenges in reaching a rock solid system after bringing all the pieces such as the jewelry, software, apps, firmware and the traffic servers all together. Another challenge is keeping up with the demand. It would require literally a city full of craftsmen to handle handcrafting of the pieces. A test process is already in place to try out production prototypes and clean all the hardware and software weaknesses and bugs. If everything goes well in all the hardware, the software and the art; all the gift samples would be shipped by mid November two weeks after the end of the campaign and just before the thanks-giving holiday. All the features have to be extensively characterized and analyzed statistically in detail to reach a robust design.