iCrowdNewswire - Sep 6, 2016
Cabriovelo: versatile convertible E-bicycle car
An electric pedal vehicle for everyday transport and any weather conditions. Bike safe, fun and dry!
By this campaing we want to realize our mission intended as the provision of a versatile and human powered mean of transport. It will be affordable and suitable for all people, all the purposes and every weather condition. The Cabriovelo is aimed to fulfill this tasks: it is a convertible pedal-vehicle, provided with a foldable roof.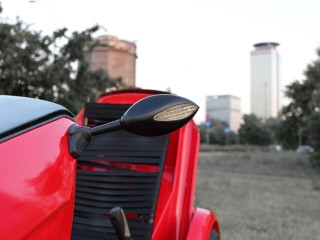 Hi green people!
We are a team of three young friends with an engineering and economics background. Our vision is that people can use their own energies for their everyday transport.
We want to realize our mission intended as the provision of a versatile and human powered vehicle. It has to be affordable and suitable for all people, all the purposes and any weather condition.
We plan to finalize and optimize our prototype in order to start its production. It will come with a number of smart options to make it suitable and fun for the largest number of needs and people.
The Cabriovelo
Our concept consists in a convertible pedal vehicle, usable in the winter of the coldest countries as well as around the touristic sites in the hot summer, once switched to cabrio. It features easy access and regress capabilities, an electric assistance, a large trunk and comfortable riding position. It comes with a removable child seat in the rear side. It is very practical and versatile but also good looking.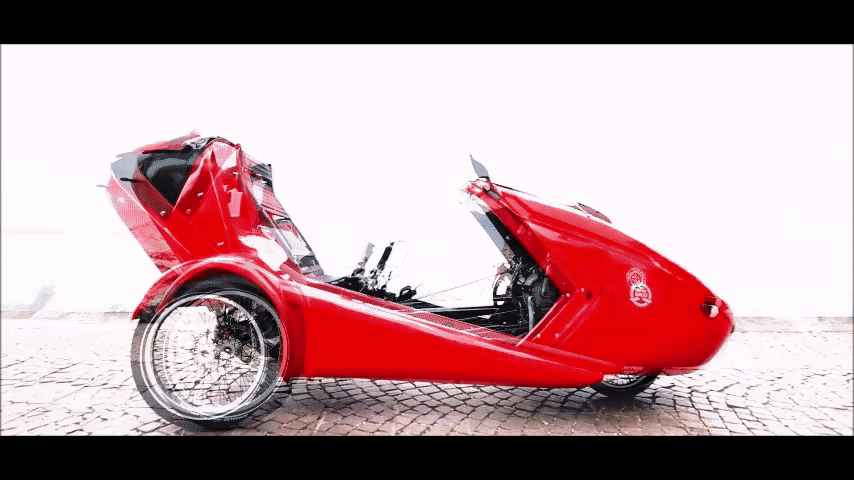 Technical detail:
Convertible, folding top roof
Length: 280cm Width: 75cm
Height: 130cm Seat Height: 50cm
Weight: 45kg Wheels: 20″ rear, 16″or 20″ front
Wheelbase: 160cm Turning circle: 3m
Electric Assistance: hub motor, from 250W -on customer demand
Range: 100 km (or more with extra battery)
Co2 emissions: 5g/km(EU-electricity mix)
The Impact
We are convinced that pedal-vehicles represent an healthy mean of transport as well as savings in terms of money and pollution. They permit you to commute fun, to keep fit and to be environmentally friendly; they are cheap to run and easy to maintain and would be even more affordable if they were mass-produced.
Your contribution to the Cabriovelo project can help to make more popular this kind of green mobility…and follow a different and sustainable lifestyle!
Risks & Challenges
The Cabriovelo is a multi-part product: it started out as an handmade vehicle and it needs industrialization to turn into a better and cheaper product.
One of the main obstacle is that nowadays many commuters are not used to alternative mobility or they are scared just by the idea of sitting on a vehicle like the Cabriovelo. Our daily life is often lead by habits such as taking motorized mean of transport to reach our closest destinations. Sometimes if we get the courage to change the routine, we can discover a better lifestyle. That's what we hope to spread out.
These issues can be hard to overcome but we think that with our engineering and economics background, in conjunction with hard work, strong commitment and dedication we will carry out this project, make it available and affordable. We are working on putting together a valuable team, with the help of local companies.
Get the word out
Our main goal, as well as our vision, is to spread alternative mobility, sustainable and healthy. If you believe in our cause, please help us to disseminate this idea. Promote it between your friends, colleagues, all the people you know. Share it on Indiegogo and social networks, make some noise and show how well it can work!