iCrowdNewswire - Sep 4, 2016
Help start Butthead Buttons!
Handmade custom pin-back buttons created in Eugene, OR
Butthead Buttons is a two-person operation run by Ross Shuber and Jamie Walsh. We both work in the arts and music scene and have a passion for promoting cool stuff in the local community. We want to help promote your unique art, music, event, nonprofit, business, sports team, etc. … through buttons! We take our role of being part of your projects seriously and intend to delight you with our care and packaging.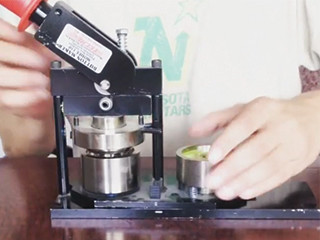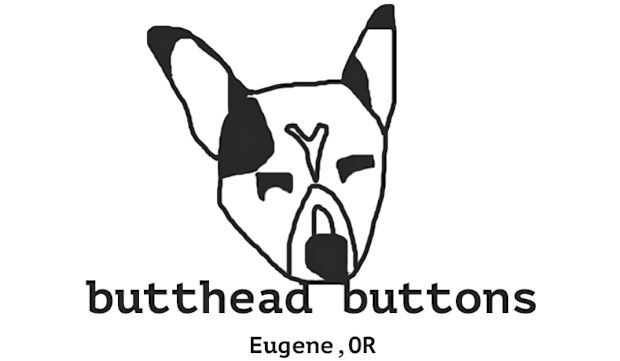 Behind Butthead Buttons is Ross Shuber and Jamie Walsh. Ross works as the office manager at the WOW Hall, an all-ages performing arts venue in Eugene. Jamie is the director of the OSLP Arts & Culture Program, a local inclusive community arts space.
We both have a passion for promoting the local arts and music scene. After several rounds of having fun button-making together, we realized we could actually start a custom button business as a way to support and promote artists, bands, events, nonprofits, businesses, sports teams, and everything great in our community!
What We Need Help With
Butthead Buttons is looking for initial support to set us in motion.
Your donation will fund:
1 year of website hosting
Stockpile of button-making supplies
Stockpile of packaging supplies
Butthead Buttons accoutrements (business cards, flyers, stickers)
Making our dreams come true
Basically, with your help, we can launch our small business.
More Than Just Buttons
When you order through us, you not only get awesome custom buttons, but you get free marketing and a friend for life! We will post your custom button in our online button gallery along with your artist/band/organization/event's
information and links to your website. We'll also give your cause a shout out and promote you on our facebook page!
What You Get
We are offering a selection of fine perks for all of our investors:
A button with the Butthead Buttons logo on it
A custom made button (you decide what's on it)
A pack of 4 buttons designed by us
An original mixed media peice of artwork by us.
A custom button order of 25 buttons that you design
A custom button order of 25 buttons that we help you design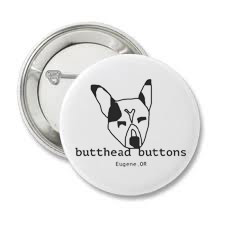 We Value Your Support!
Please show your support by "sharing" this campaign with your family, friends, and co-workers!
— THANK YOU —