iCrowdNewswire - Sep 2, 2016
Bisou-The Digitally Customizable Necklace & Magnet
Bisou is a digital necklace that will make you stand out in a crowd, customize it however you want!
Bisou is the new way you will express yourself!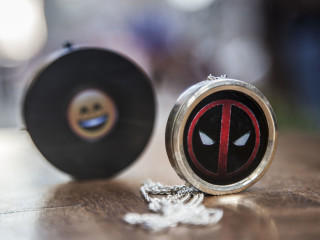 Bisou is a digital necklace & magnet that will allow you to express yourself in a totally unique & fun way!
It is quite a fun gadget that you can dictate depending on your mood. It allows you to upload or choose from numerous designs through the Bisou app and wear them on your pendant, which has an outstanding round AMOLED display. It is a conversation starter and can match pretty much everything you can wear.
Limit? Your imagination.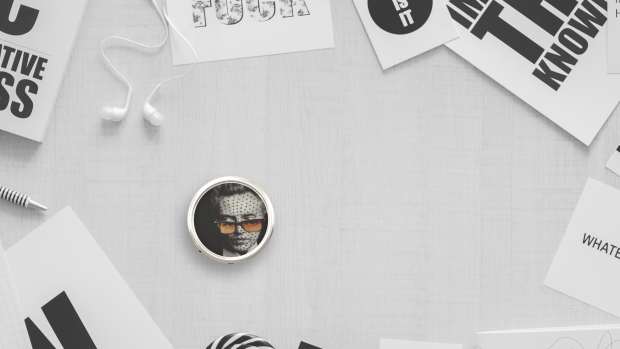 It stands at the crossroads of fashion & tech. It is both, just like our team. We are a couple of troublemakers from Istanbul, the city of East & West, and we are driven by design and innovation.
We envisioned Bisou to be the streetwear you will bond with.
Our prototype was the first step to make this possible, this crowdfunding is the second. With your support, we'll be able to mass manufacture it. We have a plan set in place and we are ready to execute.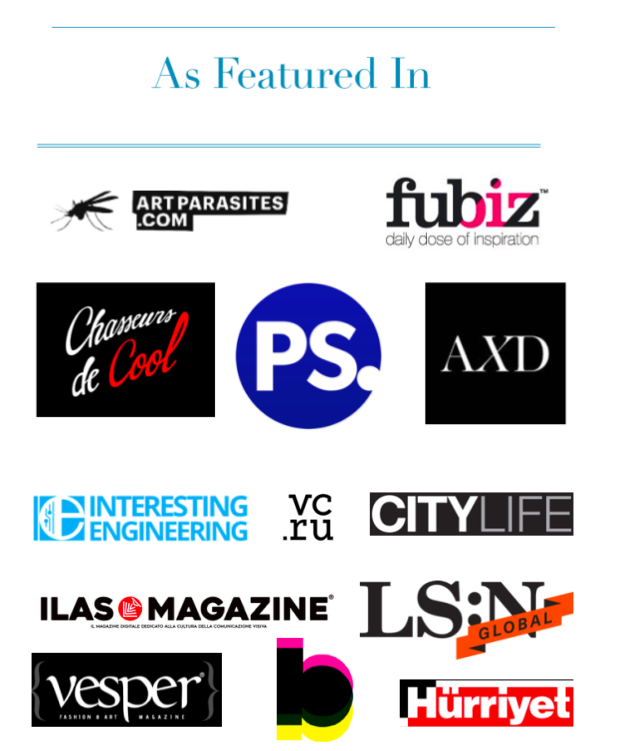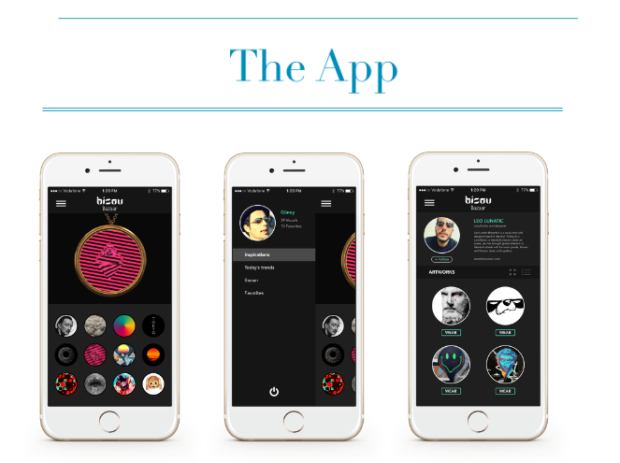 The Bisou App (Bazaar) has been designed to enable you as a user to customize your pendant in the easiest way possible. It transfers the visuals to the pendant through Wi-Fi and all the other communications are done via BLE.
The user can upload their own images or choose designs among free visuals curated and offered by our team but also can purchase designs that belong to street artists, designers, illustrators. This way, we aim to enrich the Bisou experience and show our support to street artists. After all, Bisou is a #streetwear accessory and it aims to make street art even more 'street' with people wearing the murals/designs on their necklaces.
For instance, Leo Lunatic, the street artist The Guardian readers chose to be one of the 15 best street artists in the world, will be displaying his work on Bisou.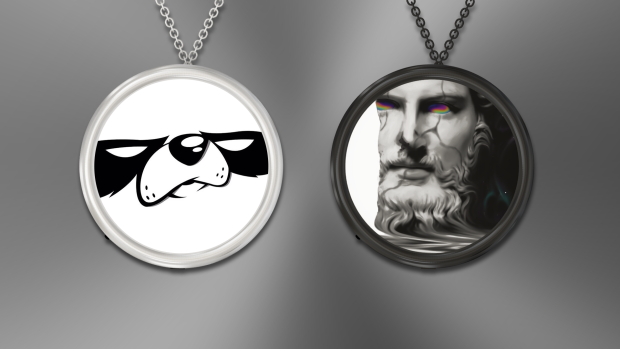 Some of Leo's artworks
Apart from these, we are working on bringing lost stories back to life. This Albanian woman, below, inspired us to share the stories like hers with the world.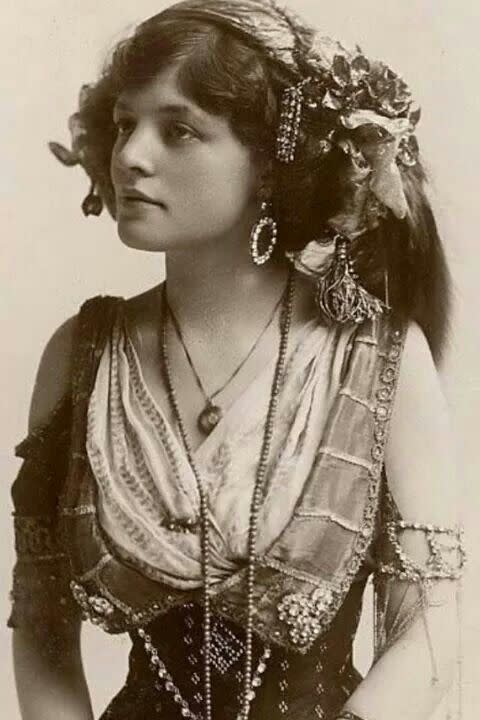 The shooting of the picture dates as far back as 1907. It was taken during war but her style stunned us. Considering the conditions at the time, her look is just mesmerizing. We'll share her story underneath the 'preview' of your Bisou with her picture in the app so you will know more about her when you 'wear' her. This, we want to apply to interesting people, views, characters as we bump into them along the way.
Make your laptop more entertaining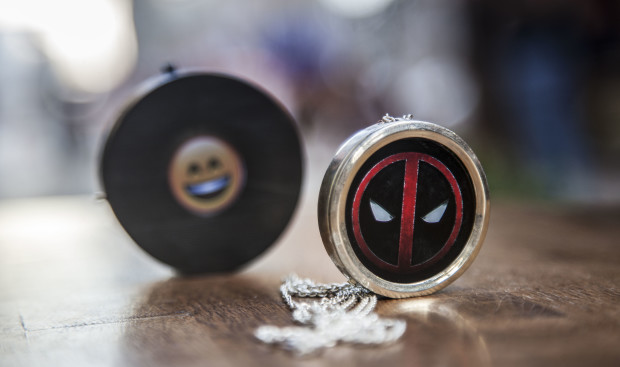 Like Father & Like Son
The prototype on the left – Bisou 'The Neanderthalensis'- is our first one. It was a simpler version that just had a BLE connection, When we started our R&D, we wanted to make sure we had a working prototype (minimum viable product) to prove ourselves we can go further.
Bisou comes with it's adjustable chain so you can adjust it to the size you want. We've observed the size choice varies a lot depending on the culture, gender etc. so we decided an adjustable chain would make everyone happy.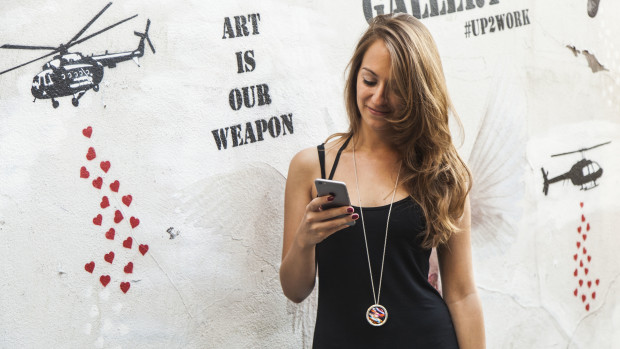 If there is one thing we are very excited for you to experience is how beautiful the display of Bisou looks. It is a 1.4-inch full circle AMOLED display with 400x400xRGB screen resolution which is the best round display in these dimensions. Because what you wear matters and the display on Bisou is a huge part of the experience, we did not want to just use a random display to soften our process but went with the best one we can find.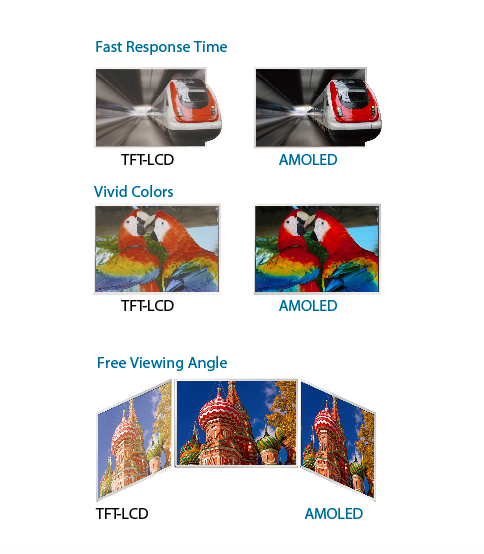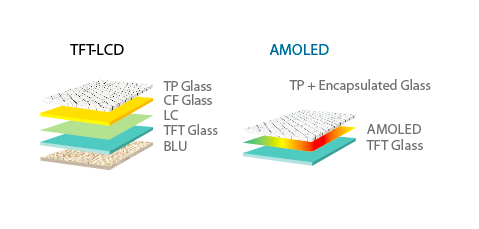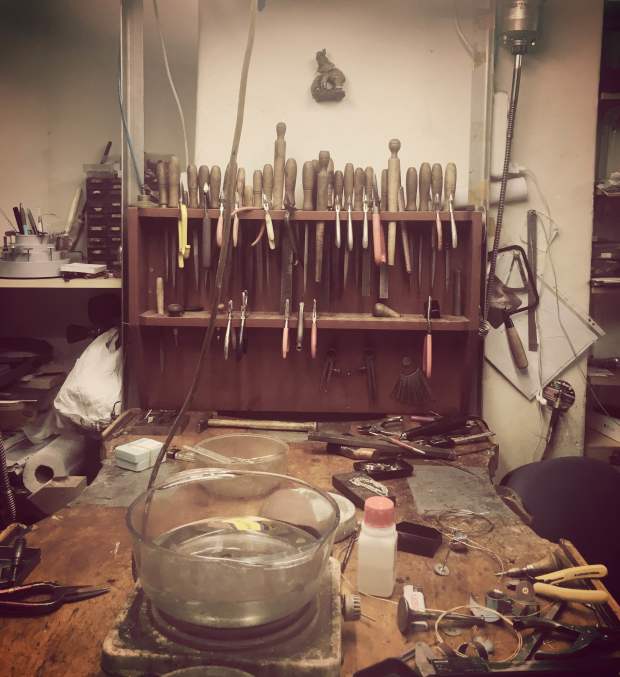 During our R&D, Bisou's design has been perfected by jewelry craftsmen. They were as excited about Bisou as we are since they believe Bisou can transform the jewelry world.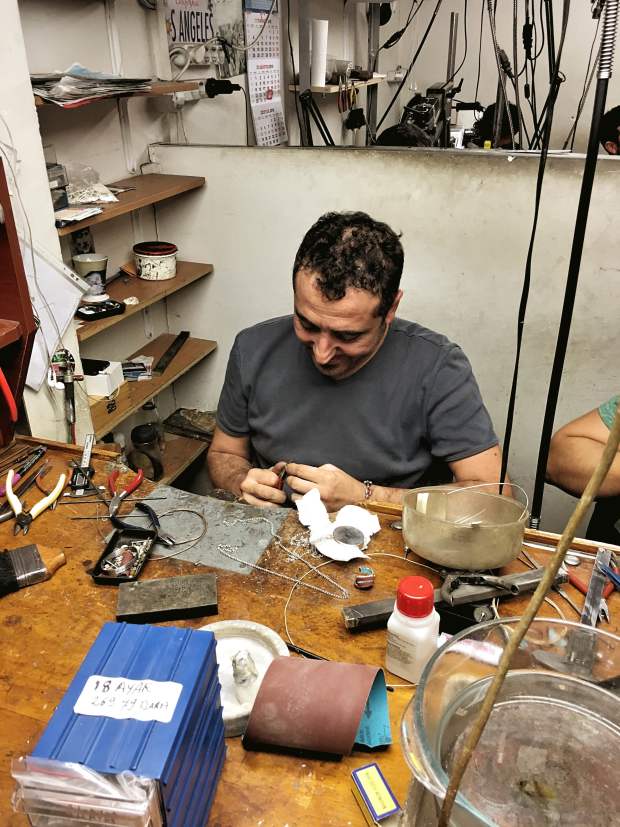 "Müslüm Usta" while working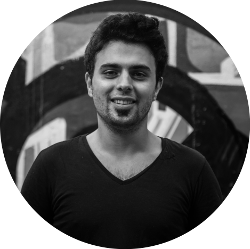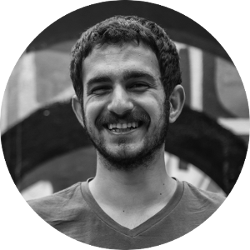 Güney Köse – Founder/ Biz Dev Orkun Aşa – Software Dev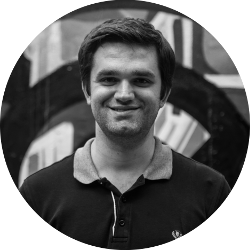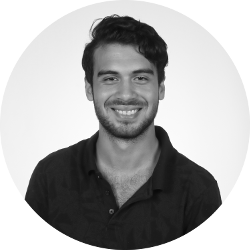 Sezgin Kır – Hardware Engineer Berk Çar – Designer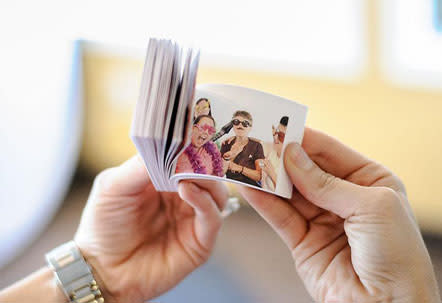 Flipbooks of your favorite GIFs! Some say they inspired the conceptualization of movies. (20 $)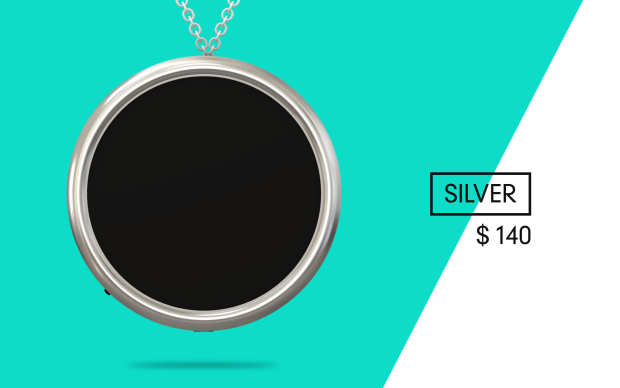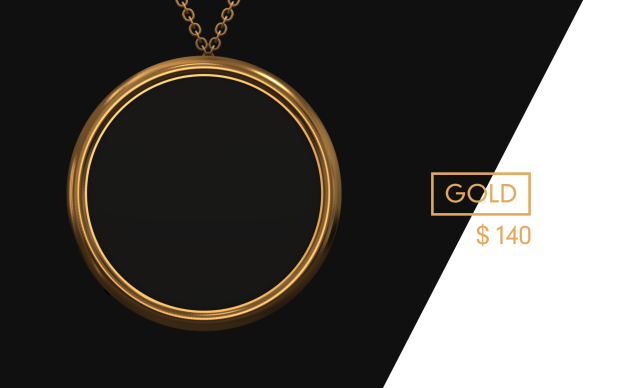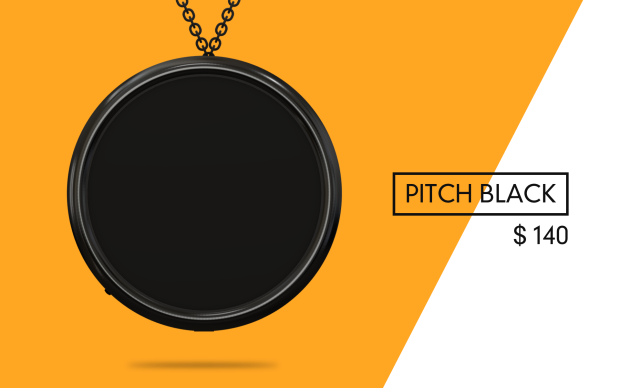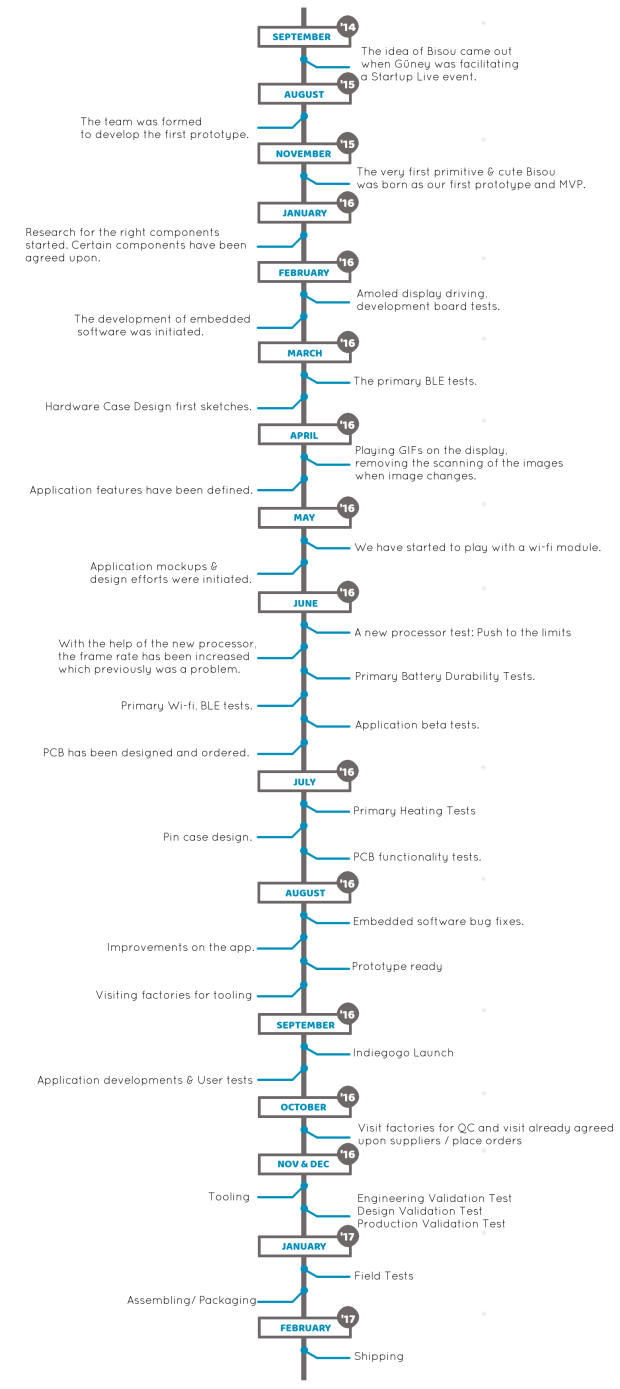 Display: 1.4-inch full circle AMOLED display 400x400xRGB
Material: 7075 Aluminum, Gorilla Glass
Battery: 350 mAh Durability: 12+ hrs (still designs), 5+ hrs (animated designs)
Connectivity: Bluetooth 4.1 (Bluetooth Low Energy), Wi-fi (Single-band 2.4GHz IEEE 802.11b/g/n) BCM43438
Sensors: Microphone
Compatibility: IOS/Android
Chain: Adjustable Chain
Dimensions: Diameter 45mm, Weight: 30 gr, Thickness: 8mm
Charging: Micro USB
Memory: 4 GB eMMC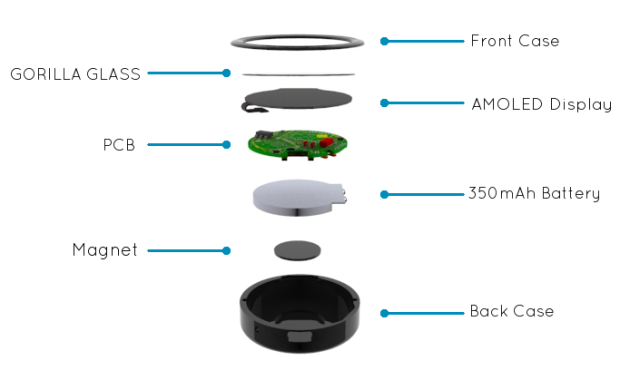 Risks & Challenges
Because Bisou contains a lot of components, we depend on our suppliers. To ensure a smooth process, Güney has been in close touch with them and is planning to visit every supplier next month.
Other Ways You Can Help
We will appreciate spreading the word about us! Share us on Facebook and we'll love you for it.