iCrowdNewswire - Sep 1, 2016
PRINCESS FREE ZONE presents SUIT HER for girls.
Because some girls prefer a tux to a tiara.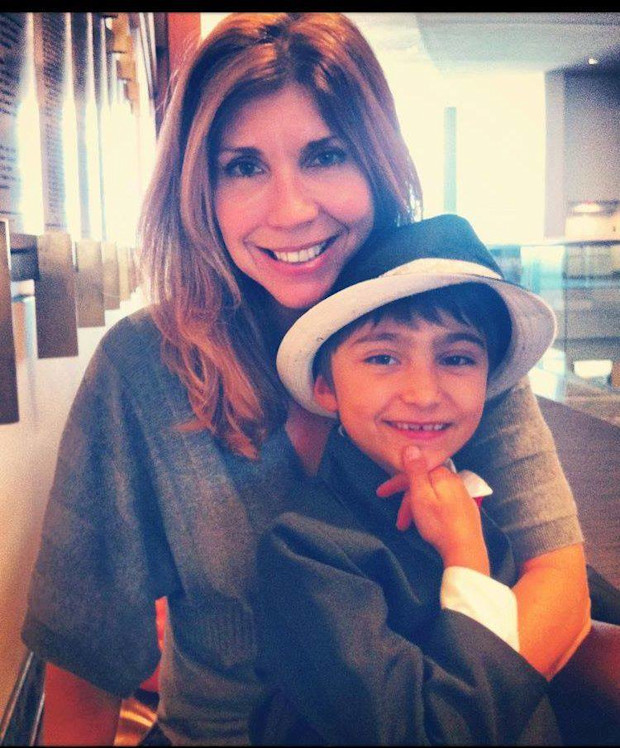 KIDS SHOULD NOT HAVE TO BE BRAVE TO WEAR CLOTHES THEY LIKE!
SUIT HER will offer hip, unique, ready-to-wear suits for girls age five to twelve that are full of fun detail and made to fit a girl's body. They will be high-quality suits with hand-picked fabrics and lots of attention to detail and fit. Finally! Girls will be able to choose a suit made just for them.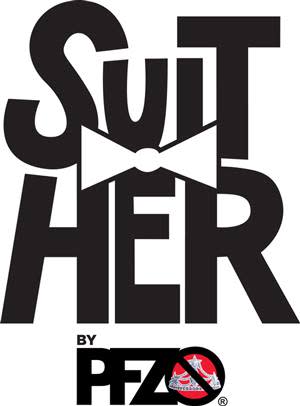 ( Check out my appearance on CNN's HLN talking about SUIT HER!)

Our initial collection will offer three different looks: The General She (casual), The Classic She (semi-formal), and The She-She (formal). Each jacket can be paired with a bottom of choice (pants, shorts, or skirt). This provides several styles to accommodate a girl's personal taste in a variety of circumstances, from casual to dressy. Below are the specific designs for each suit in the collection: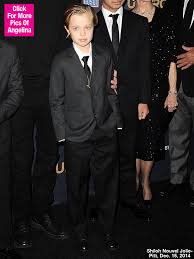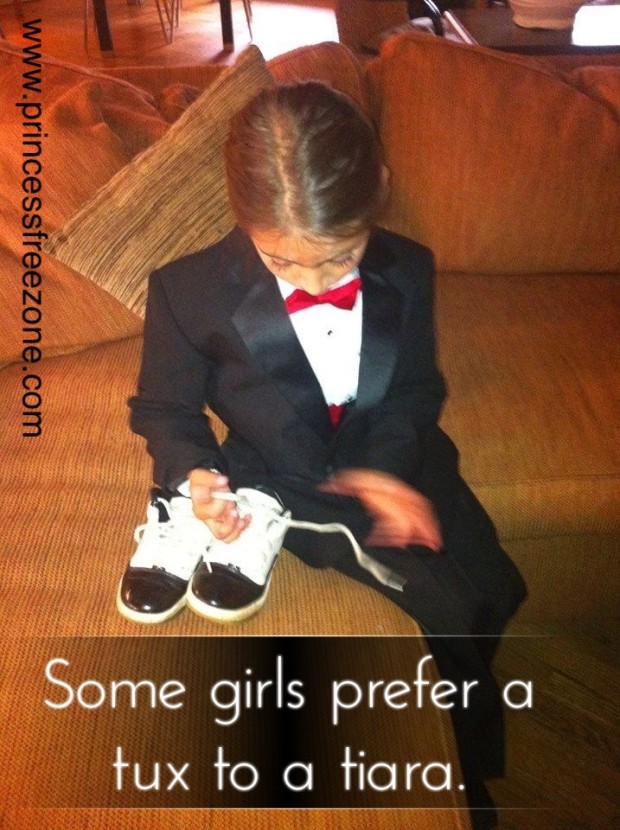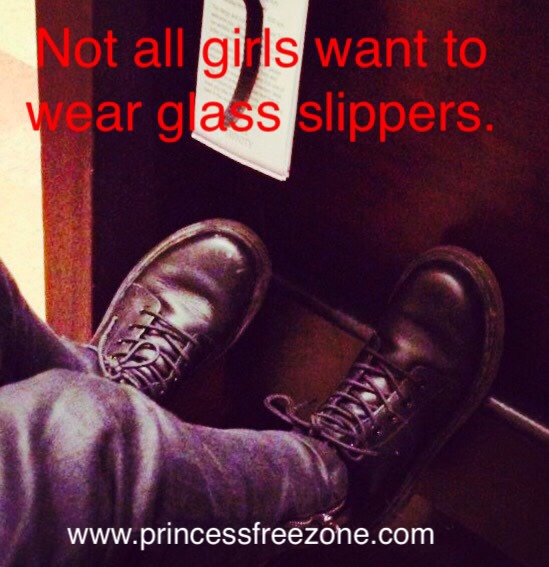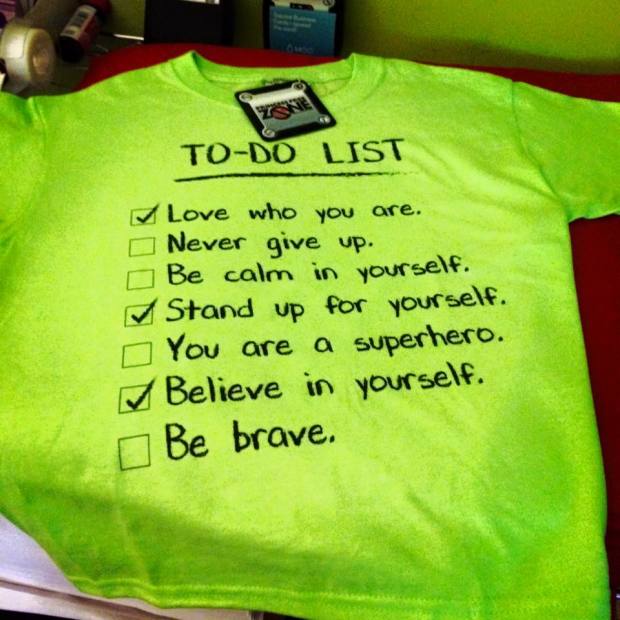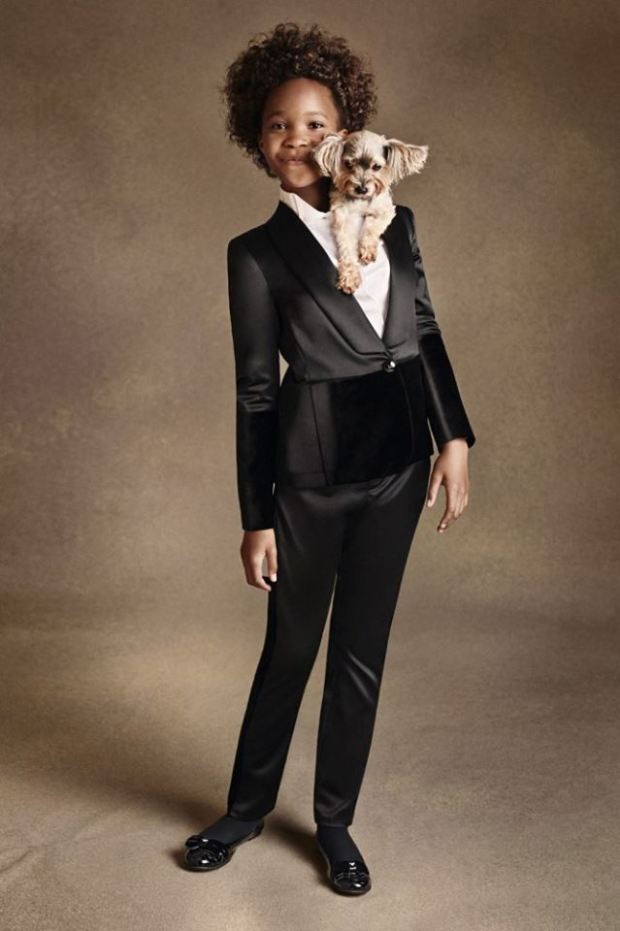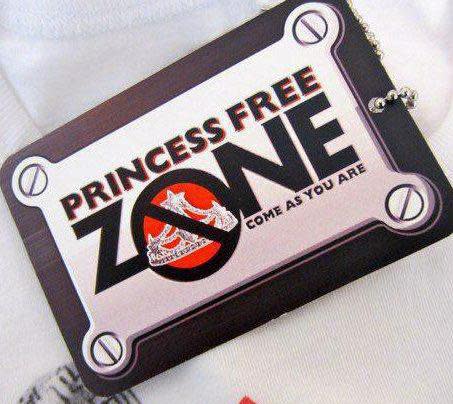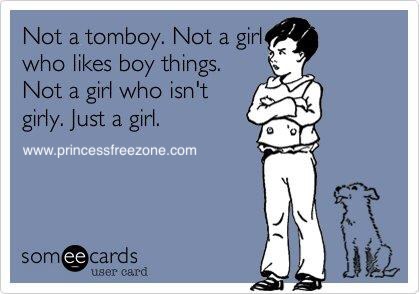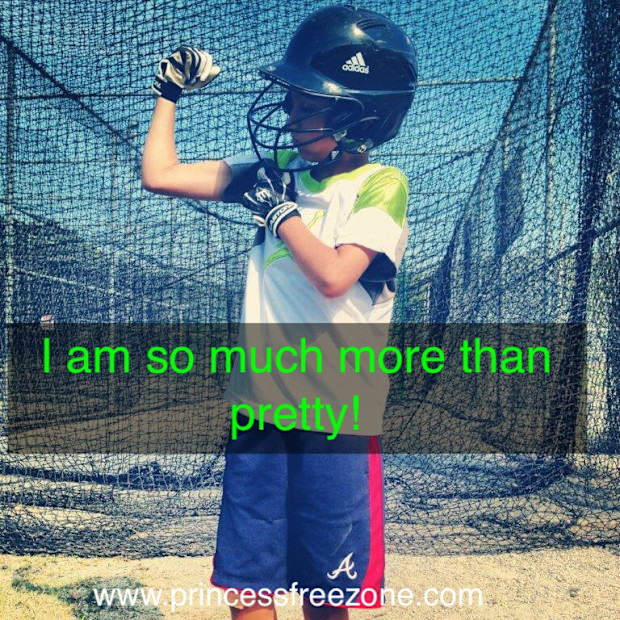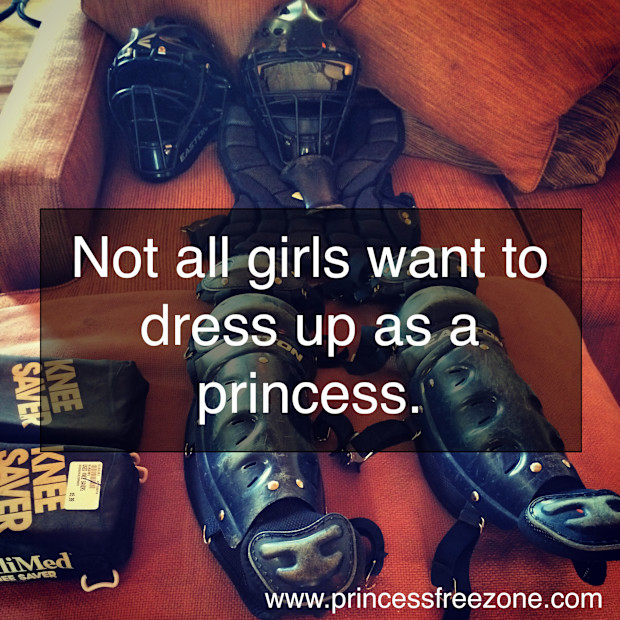 The She-She is exactly as it sounds…a high-end look for any formal occasion. Wear it with a skirt, pants, or shorts depending on the event. The bright red buttons and satin details will blow everyone away!
The Classic She is that classic suit look, but with unique details like burlap elbow patches and dark purple satin trim around the pockets. This look is strikingly fashion-forward with our crisp, white button-down shirt and tie of choice. (Tie pictured is a dinosaur silkscreen pattern by Cyberoptix Tie Lab.)
The General She is a fun take on the military look, featuring army green cotton twill fabric, gold metallic buttons, and a star on the back of the jacket. Also included are several detachable epaulets for added color and flair.
In addition, we will also offer ties to go along with the Classic Suit option. Our ties are colorful and fun!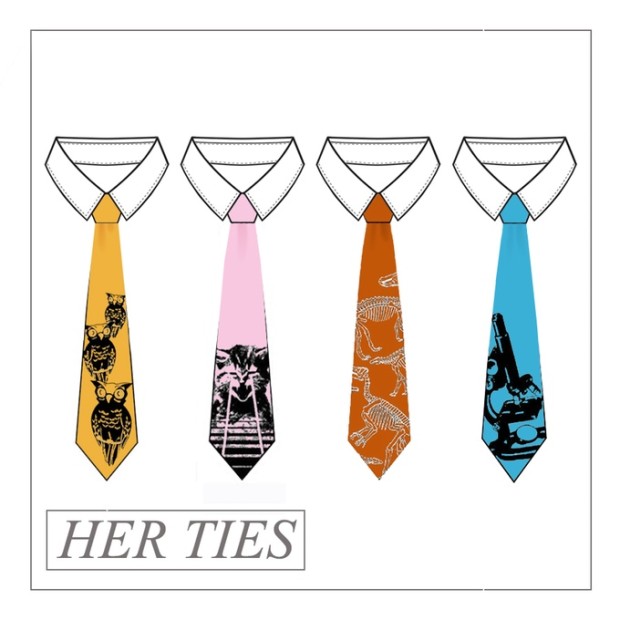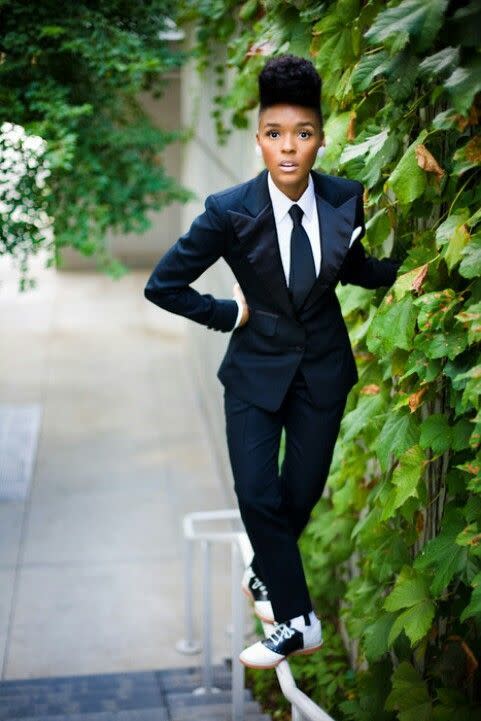 Our Team: Fashion Designer & Manufacturer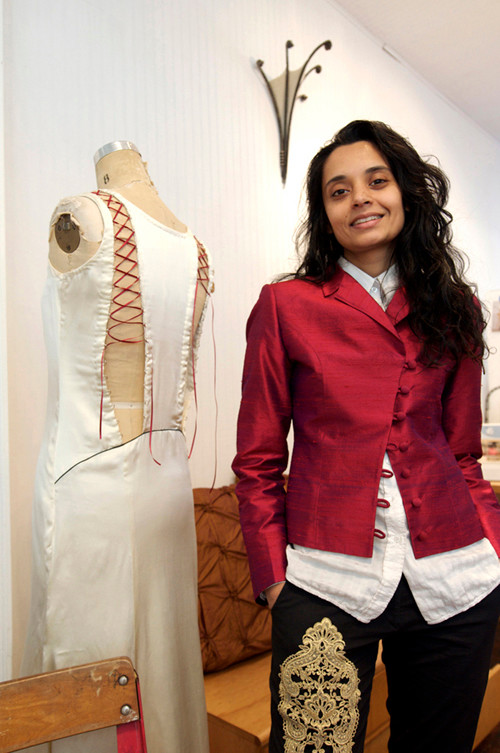 Karen Patwa – PFZ's fashion designer
I have hired fashion designer Karen Patwa, who KNOWS suits because she's been custom creating them for women for years. You can see some of her work on her website Dangerous Mathematicians. Her background in physics is not only cool, but also mission-aligned with the PFZ brand and SUIT HER's stereotype-busting approach to girls' apparel. She has already drawn up these amazing designs which will be turned into the prototypes.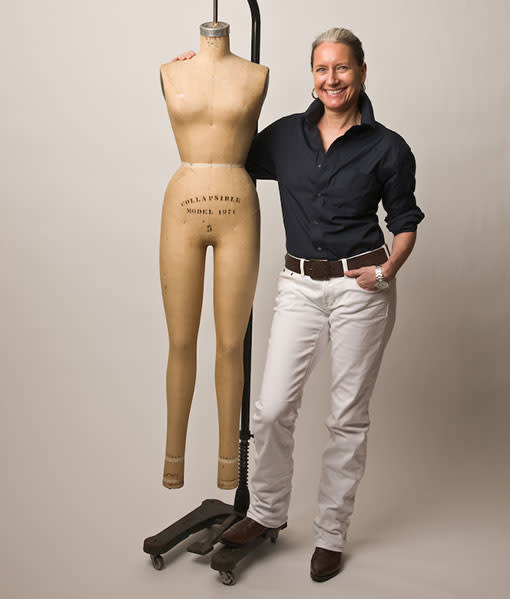 Julie Hutton – Owner/Manufacturer Julie Hutton, Inc.
For manufacturing needs, I'll be working with the woman-owned manufacturing company
Julie Hutton, Inc.
, based in New York City. Julie has been in the business for twenty years and her "Personal Label" division specifically helps the budding designer navigate the process of clothing design from beginning to end, ensuring a successful result. Her company uses six different factories right in Manhattan. To that end, I am happy to say that once we go into production all of our products will be made in the USA.
Where will the funds go?
With your help, the majority of the funds raised will go toward the actual prototypes for all pieces for each suit which is the first step in the process.This includes full designs, fabrics/materials, patterns and sewing of the three different suit option which include a jacket and three bottoms. We will use a standard model to fit the prototype and ensure proper sizing. The remainder will go toward marketing, website and photography costs.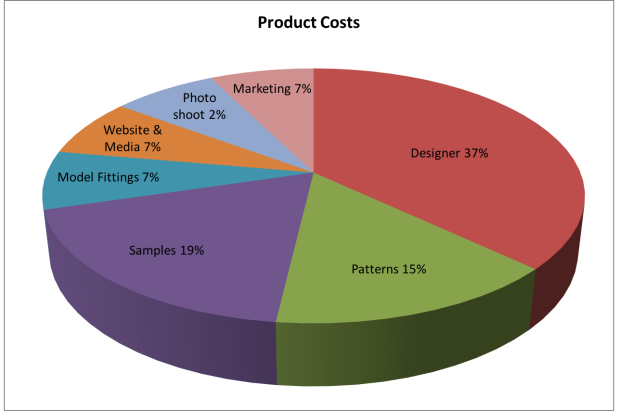 Funding for SUIT HER
In addition, if we surpass our goal we hope to put it toward the actual manufacturing of the suits as well as marketing/advertising and updating our website.
Initially, the suits will retail for approximately $149 which includes a jacket and bottom of choice. The suits will be made to last–with high quality materials and details. All products will be manufactured here in the United States.
Timeline
Once the campaign has ended, it will take approximately five months to get from sketches/designs to final prototypes. There are many steps in between to finalize details and make sure the suits will be everything we want them to be. I will maintain communication as to the timeline and what is happening at every step along the way. Our focus is on a high-quality product with attention to detail. We will offer pre-ordering/sales as soon as we have samples and sizing in hand. Manufacturing the initial run will take approximately six months:
Timeline
Phase I
Aug – Sept: launch SUIT HER 30 day campaign
Sept 2016 – Jan 2017: five months to produce physical prototypes/samples of suits
Jan 2017: update campaign with photos and samples of suits
Phase II
Jan – June 2017: begin to take orders and go into full production and manufacturing
June/July 2017 – ship orders
It is no small endeavor to produce and manufacture three unique suits with different pieces which is why I am doing this project in phases. I want to be sure I can accomplish each phase thoroughly and with attention to the details that will make these suits special.
**Please note that if we raise beyond our goal and begin production of suits earlier, we will shorten this timeline.**
Back in 2010, when she was five, she wanted to wear a tuxedo to her violin recital. She always loved ties – especially bow ties. From a very young age she wanted a tuxedo. She would say, "Mom, I want a tornado!" [sic] We searched and searched and couldn't find one for girls…so we bought her a boy's tux. She wore it proudly with her black and white Jordan high-top sneaks and her (then) long hair pulled back in a ponytail. Since then, she has opted to wear suits for many occasions.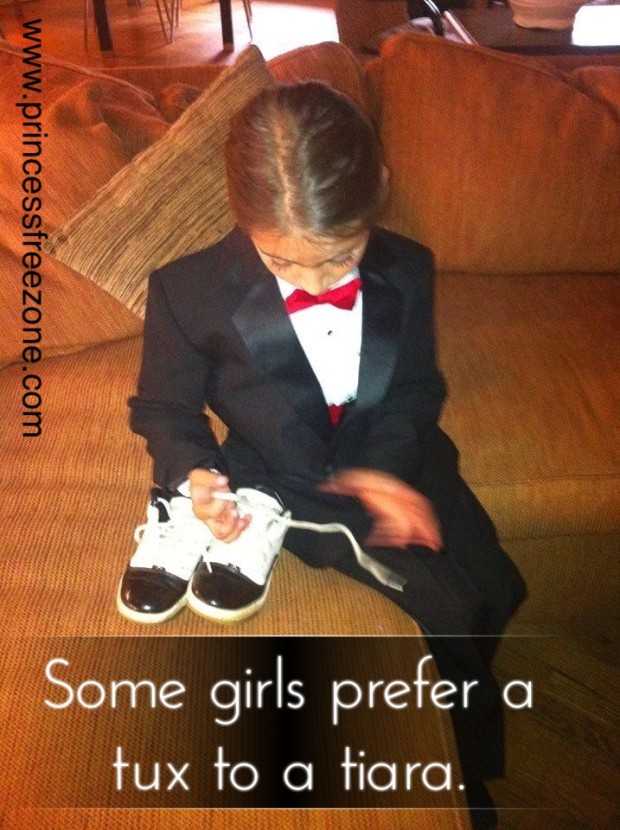 My girl at five in a tux and Jordan high tops!
In 2008, I found myself unemployed due to layoffs during the recession. I decided to pursue my passion for providing non-stereotyped clothing and toy options for girls like my daughter, so I sold my wedding ring to get started and created the Princess Free Zone brand, blog and website. I knew that my daughter could not be the only girl who preferred non-princess, non-pink, non-glittery clothing, but rather race cars, building toys, and super heroes. And come to find out – I was right.
My goal has always been to create a clothing line for girls that offers ALL girls more choice in how they express themselves. After all, if they're not seeing alternatives to princess and pink, they can't choose something different; and many do not even consider going to boys' aisles or departments. And why should they have to?
Princess Free Zone has been producing fun, hip t-shirts for girls since 2009, including designs like a dinosaur riding a scooter, an octopus with a mustache, and a crab made of tools. In addition, we've introduced a line of gender-equal tees featuring the phrase "SHOW YOUR COOL" for both girls and boys.
I also wrote and published a children's book called "Super TooLula: The Kind Warrior" which features a young phenom named Lula who has her own tool belt and helps her dad with carpentry projects. She uses her super hero gifts and magical tools to protect and come to the aid of kids who are mistreated or bullied.
Through my website, blog, and social media, I have learned that there are countless girls who aren't being recognized or respected in the mostly pink-and-princess departments. Behind them are supportive parents and relatives looking for more choices, who don't want their girls limited by what big companies decide is for girls. I've worked hard for six years not only to provide alternatives for kids, but to build community and engage in a conversation around gender identity and stereotypes so that I could be a part of the change I wanted for my daughter and, ultimately, all girls.
Recently PFZ was featured on The Huffington Post as one of "12 Brilliant Kids' Clothing Lines That Say No To Gender Stereotypes." I've also been a guest on CNN's HLN speaking to princess culture and how girls particularly are bombarded with messages that deplete their self-esteem, body image and confidence. I was an invited speaker at Emory University's Health and Humanitarian Summit where I discussed the insidious and harmful nature of gender stereotypes and gendered marketing, particularly on children.
What is the long term goal?
We are starting with SUIT HER to be able to get the concept from designs to physical prototypes. Once we go into production, our intention is to offer more fabulous suit designs (like a fabulous red suit and even a patterned suit) and eventually a full clothing line.
ALL GIRLS ARE NOT THE SAME–AND WE WOULDN'T WANT THEM TO BE!
If you want to be part of expanding options for girls so that they know that being a girl means being whoever they want to be; if you want to be a part of real change when it comes to gender stereotypes–then JOIN US. I have put my heart and soul into Princess Free Zone and wholeheartedly believe that SUIT HER is a game changer. It's going to be an exciting journey and I hope you'll join me.