iCrowdNewswire - Aug 31, 2016
Spark Spaces Coworking
Support Spark Spaces Coworking: A chic collaborative coworking space in Prince George's County,MD.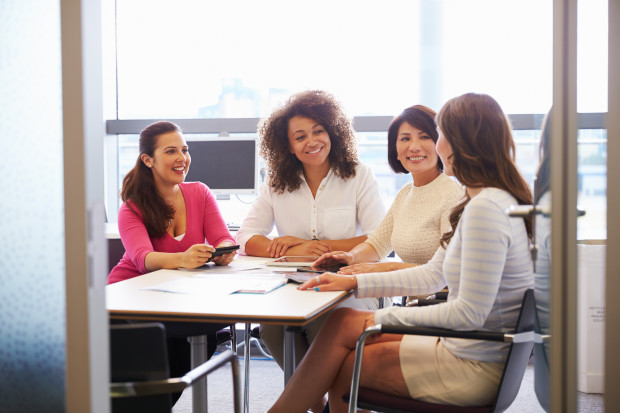 Ignite Your Creativity with Spark Spaces Coworking !
Spark Spaces Coworking is finishing the build out of our space in Prince George's County so we can welcome our first members this Fall. Spark Spaces Coworking will then become home to creative entrepreneurs, developers, consultants, innovators, makers, work-from-homers and startups. Pretty much any one who is looking for a collaborative community work environment is welcome. The resulting community will help each member, thrive and inspire each other.
We want Spark Spaces Coworking to be more than just desks, chairs, free wifi, coffee and organics snacks. Anyone can sublease an office, snag a seat at the local coffeehouse or library we wanted a coworking space that actually reflects the community it serves and the result is SparkSpaces.co. which is being built specifically to promote small business development, networking, collaboration, and energy of the community.
Why Are We Raising Funds on IndieGoGo?
Why not? We really love the IndieGoGo community! Where else can you find so many awesome people willing to pitch in a couple of dollars (or more, hopefully more :-D) to help dreams come to fruition? We've supported other fundraisers here and knew it would be the perfect place to promote Spark Spaces Coworking and present our rewards for your contribution to the campaign. Plus, the more people who give, the more people we're accountable to and we are cool with that.
So, What's Next?
We'll be opening soon, like really soon (October 2, 2016) and the funds raised on IndieGoGo will be used to paint, and furnish our space. This is where your contribution comes in—we need to raise some money to furnish our space so our members and guests can enjoy a great work environment.Your donation will not be used to fund our operations. As we are bootstrapping the crap out of this with our own funds, too. We're also working with local vendors (awesome thrift shops, antique shops, carpenter and dope ass artist) in the community and carefully selecting our purchases so we can make sure that every single dime from our IndieGoGo fundraiser is used to make a kick-ass coworking space that you will be proud of. This is your money, coins, dinero, checks and we plan to spend it wisely.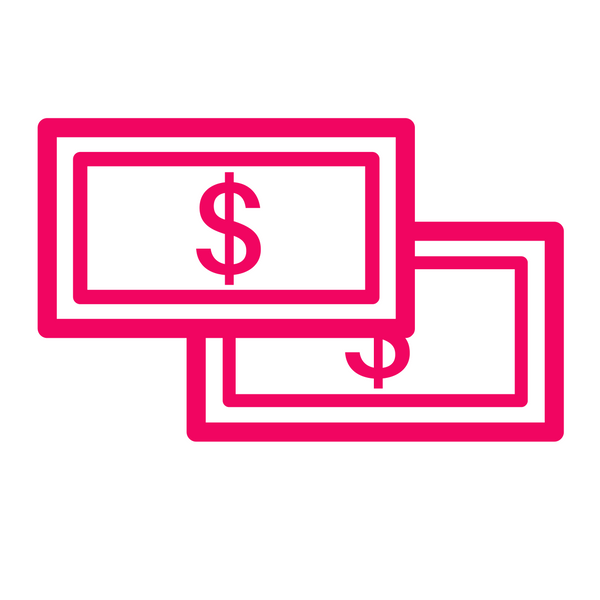 With your support, we'll be able to transform our space with furniture, paint, flooring, light fixtures and more to make it an awesome place to work. Our little List includes:
Paint
A couple of couches
Desks
Chairs
Conference Table
A few lockers
Shelfs
Bookcase
Mini-fridge to keep drinks cold
Mail slots to accept packages
Signage; so we can let everyone know where we are.
Light fixtures
Electrical Updates (comes with the territory with a building over 100 years old)
Conference Room Clean Up and Redesign (There is literally a tree growing through the window)
Bathroom Update and Repairs.
and more
If you donate, be sure to sign up for our e-newsletter on our sitewww.sparkspaces.co. Also, be sure to follow us on Instagram, Facebook, and Twitter for updates and behind-the-scenes deets of our daily shenanigans. We want you to be part of the fun and hopefully stop by and check us out.
So How Does the Space Look Now?
Well, not much. But, we can see the beauty of a transformed space and the community rocks!!!
Here is a pic of our historic building (seriously this building is over 100 years old, it's so cool). Don't judge. It just needs a big hug a lot of love, some fresh paint and new signage. In other words it is going to take some work, and tons of elbow grease.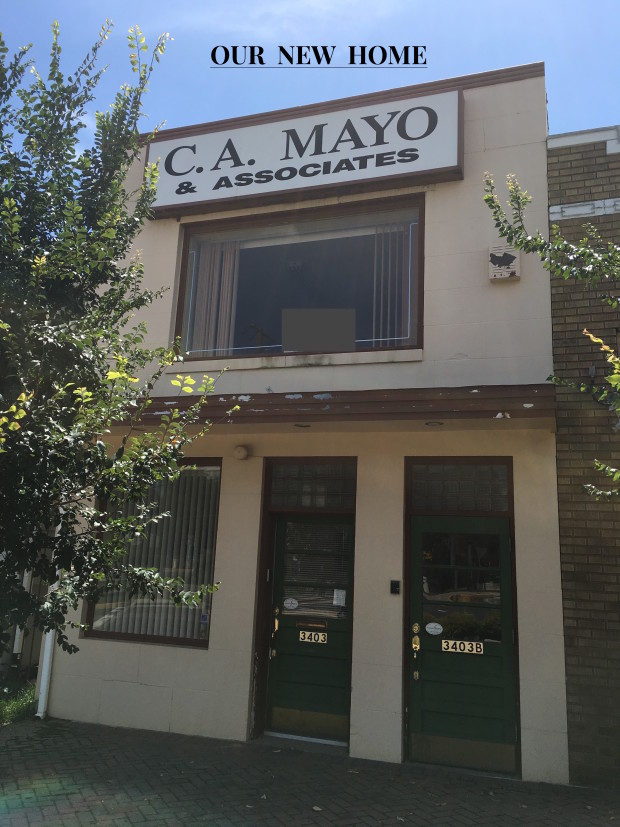 Some interior shots :-D. Well hello Beth and vintage water cooler.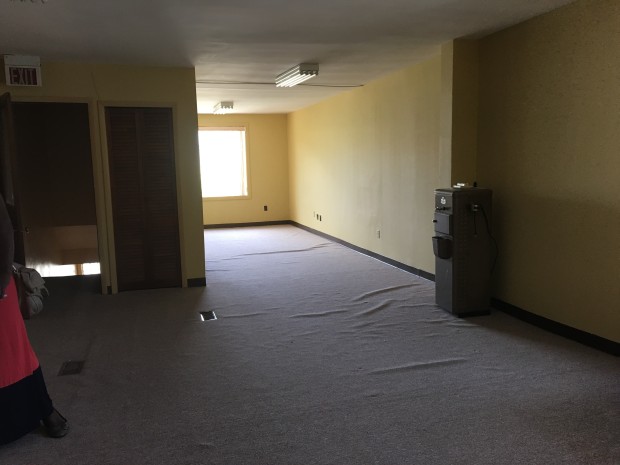 So paint and carpet removal. We are hoping the hardwood underneath just needs some buffing and shine to restore its natural beauty.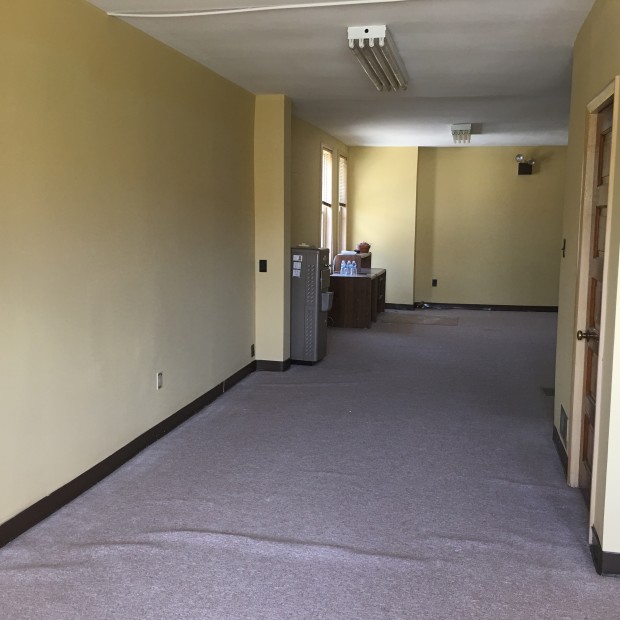 Another vintage water cooler :-D. More paint, carpet removal, hardwood buff and light fixtures and furniture.
And here is our view from the top. Hello neighbors!!!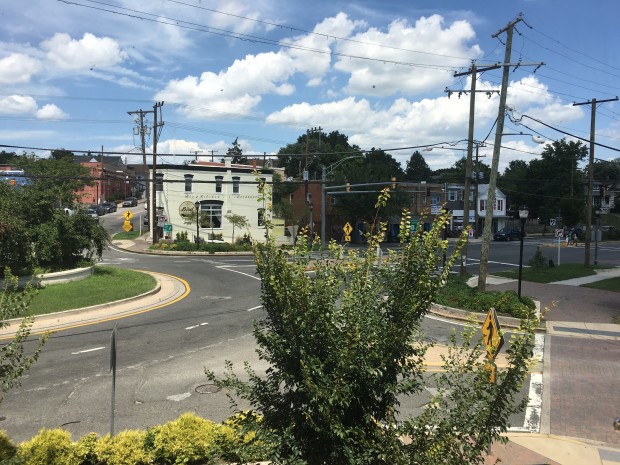 We will be located in the heart of the Historic Mount Rainier Community off of Rhode Island Avenue. Literally in the center of Mt. Rainer, where a 5 minute can put you in either be in D.C. or Hyattsville, MD.

We love this community and how they support entrepreneurs and artist; and we love the growth that the county has planned for the area. I mean they even have their own community currency here so you can trade goods and services; how cool is that. Amazing organic eateries, organic co-op grocery, bike co-ops, super cute library and artist studios galore.
A Little About Us.
Spark Spaces Coworking Community was founded to harness the entrepreneurial energy of Prince George's County . There are many exciting things happening in the heart of the Prince George's Gateway Arts District and a quick 5 minute walk to DC, including incredible web & app development, artist and entrepreneurial communities.
So, Who is Behind Spark Spaces?
The founding members are creative entreHERneurs and StartupMommas who live in Prince George's County: Beth Adams, and Elizabeth Agbabiaka, yes we know we are the two Beth A's. We identified a need of coworking in Prince George's County a few years ago when we were both working in different places within the DC metro. On days we worked from home we couldn't find anywhere that we could go to work and collaborate with others in our own county. There were tons of coworking options in Washington, D.C., Montgomery County and Northern Virginia but, none in our beloved Gorgeous Prince George's County that were open. Beth and I went to work researching the county demographics and programs, reading everything about coworking, meeting with SCORE counselors, and members of the Prince George's County Economic Development Corporation. After reading Alex Hillman's totally kick-ass blog we decided that we needed to bootstrap this ourselves by building our own community and we started an entreHERneur meet up over year ago for Prince George's County that quickly bloomed to almost 300 members, needless to say we started meeting at Wegmans, moved to the South Bowie Library and then we were finally ready expand and look for a place to lease. Finding a coworking space proved it self to be a challenge after explaining to concept of coworking and "collaborative open space", then being shown traditional silo-styled office spaces with no wall removal options and being told that we were either to young, probably couldn't afford it, or if our husbands would be signing the lease with us (I mean WTF!!!! in 2016. Really???) . We took those insults with a grain of salt and moved forward.
As we were walking in Mt. Rainier and discussing the incidents of that day's space hunting challenge we walked past a little building that we both loved in the heart of the city and noticed the leasing sign. Beth rang the doorbell and someone answered. We found our space and we are moving into the Gateway Arts District of downtown Mt. Rainier. We will offer free weekly and monthly events for members and the community about branding, coding, mobile app development, social media strategy, public relations, marketing and more. We also will offer family hours. Beth and I are both parents and we know the challenges of starting a business and raising a family. These hours will give families the opportunity to work while a trained childcare provider will watch your children while you build your future.
In Closing.
We're so close to making coworking in Prince George's county a reality. With your help, we'll realize that dream and create an environment we can all be proud of and you will have played a vital part in that, and for that we are truly grateful.
So, BIG THANKS, in advance IndieGoGoers… for helping us build this space out and your generous support. You all are awesome.
Thank you.