iCrowdNewswire - Aug 31, 2016
Sheda Light
Sheda Light is a powerful, small sized, rugged, waterproof flashlight, built to fit all your needs.
Sheda Light is a pocket sized flashlight that allows you to use it both as spotlight or floodlight. Its accessories, small size and technology enable it to be your companion light for all your activities. From all kinds of sports, even underwater ones, to your everyday use like walking the dog or changing a tire, Sheda Light is always ready and adapted to you.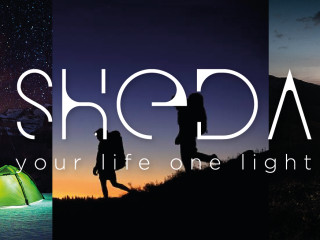 Sheda Light – Your life, one light.

Sheda Light Ecosystem
Sheda Light isn't just another flashlight. Its design implements a clip-on system that allows you to use it with a lot of accessories.
Choose the ones that fit your favorite Sport & Lifestyle!!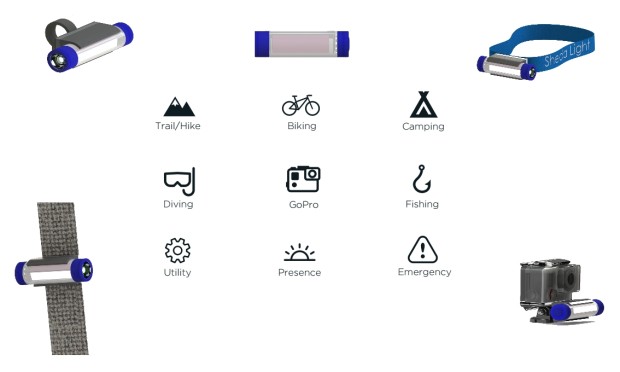 The Technoloy
We've been working on this idea for two years and, after many prototypes, developments, other ideas and new technologies, we believe that we found a flashlight that fits our needs.. and yours.
Despite its small size, it packs quite a punch! The embedded LiPo battery gives you all the light you need, even in standalone mode.
The BatLife system always tells you how much time do you have left for your current usage. No more guessing around until your light goes out.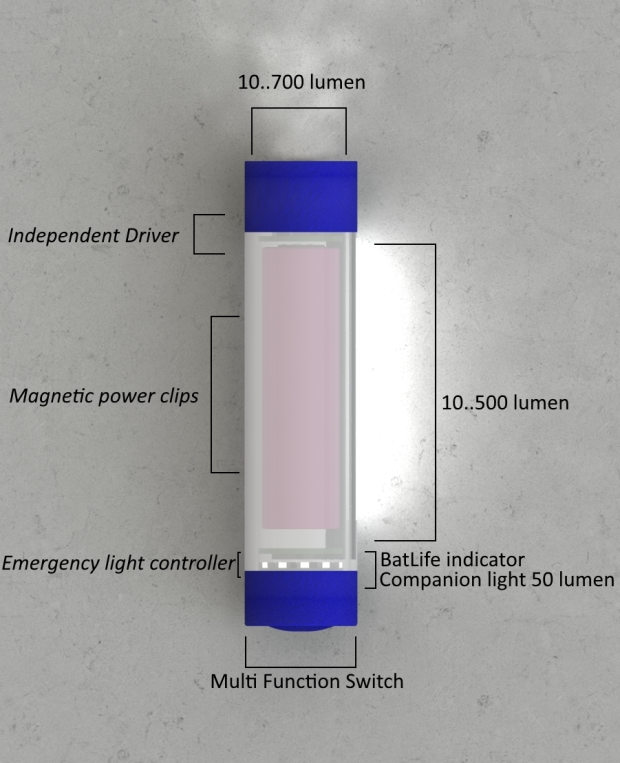 If you need more power, just connect it to your favorite power-bank and charge it through the magnetic clip charger – compatible with all the accessories.
All this, maintaining its usage. Non stop adventure!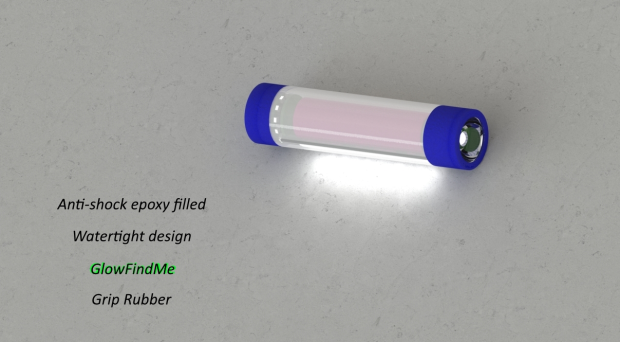 Always find your Sheda. No matter what!
The "GlowFindMe" is a glowing epoxy that helps you not to waste time looking for light when you need… light!
Size Matters!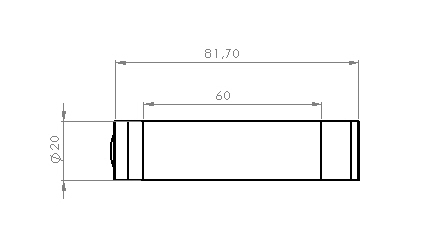 Ever wondered why that, when you need a flashlight it's nowhere to be found, and when it is, its battery's dead?
We asked the same question to many people, and the answer we found was that a flashlight doesn't have a place to be stored nor is remembered until you need it. That's why we focused in making a very small flashlight, to allow you to store it easily were it counts, without robbing space. You can store it in your car's glove compartment, trunk or, at your house, inside the electrical cabinet, inside your closet, near the dog leash… wherever it suits you better.
Like taking late night walks? Why carry a cumbersome and heavy flashlight? Sheda Light fits your pocket!
Never lose your Sheda
Our Patent Pending "MeMa Clip" (Mechanic and Magnetic Clip) allows you to plug and unplug your Sheda with just one hand in all its accessories without the risk of it falling off. If your activity is very harsh on movement, the embedded safety rubber belt gives you extra safety.
Lights out?
The magnetic charger enables the Sheda to always be charged and, if the lights go out, the emergency driver kicks in and you'll have light when and where you need it.
Sheda Light.. Share your light
We wanted a light that can kindle your path but also spread light to your surroundings. We all know it is usefull to pinpoint a given location, but sometimes you simply need light everywhere.
The Flood light allows you to see and be seen, it's only a matter of adjusting brightness with the Multi Function Switch. Playing cards in the tent? "Easy peasy"!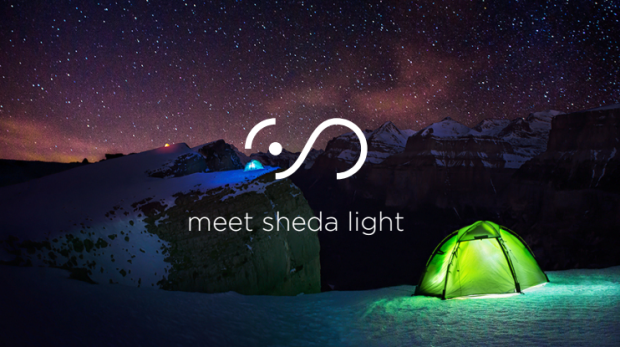 Milestones
Sheda's Light team ideas do not stop here! We have many ideas that we wish we could see come alive! Help us bringing them to you too!
Milestone 1 @ 50.000€ – COLOR
Choose your color! Sheda is also about fashion! You can choose your Sheda to have another color.
Milestone 2 @ 80.000€ – BLE
All Sheda's come with embedded Bluetooth BLE!
Sheda Light is all about simplicity and usage. With the BLE you can program your Sheda to work just the way you want to, by programming the multi-function switch according to your needs. Your preferred light and intensity at the first click, programming a "lock" combination or turning your light ON remotely, is all accessible from your smartphone (IOS and Android).
Milestone 3 @ 100.000€ – OPEN SOURCE
Want another Accessory? If we get to this Milestone, all the Accessories will be open sourced, so you can print them at home, with your 3D printer!
Where are we now? Where are we going?
We've been behind this project for two years now. After many prototypes and field tests we believe that we have something worth fighting for.
Sheda Light is in its finished prototype phase. We want to start producing it until the end of the year 2016 and already contacted some suppliers for electronics and mechanical parts, but we need funding to go ahead with the product.
All the mechanical parts are designed both for the flashlight and for the accessories. All have been field tested with 3D printed samples. We're just missing the "final stuff".
The electronics are designed by an expert on LED driving, so we are very sure about the facts and figures that we present to you.
Bottom line, our path is all about making LED flashlights that fit field needs and work needs. We want to deliver a trustworthy device that becomes your only light for whatever your active life may be. Just like we started searching one for ourselves, two years ago.