iCrowdNewswire - Aug 30, 2016
Sport Botanics – Athlete Organic Care
Sport Botanics – organic, vegan and animal-friendly body care for high-performance athletes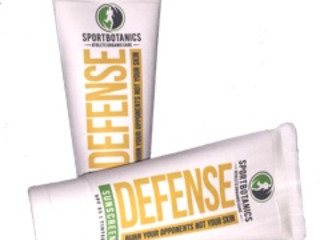 Having played soccer for more than 25 years, I tested the majority of conventional cosmetics that only led to horrible skin and body reactions. I was tired of searching for products that simply did not exist. The solution? Sport Botanics – body care made in the USA for high-performance athletes with organic, vegan and animal-friendly ingredients. Athletes eat strict diets with vitamin-rich food and drinks to fuel their bodies. Why not treat hair, skin and body with the same standard?
Join us! Let's raise more money together. Sport Botanics has 22 more days to reach the goal of $25,000. Funds will go to manufacturing and marketing organic and vegan body care for athletes. We have 2% of our goal and still need your help!

Brought to you by the Kicks & Chronicles Blog
As featured in: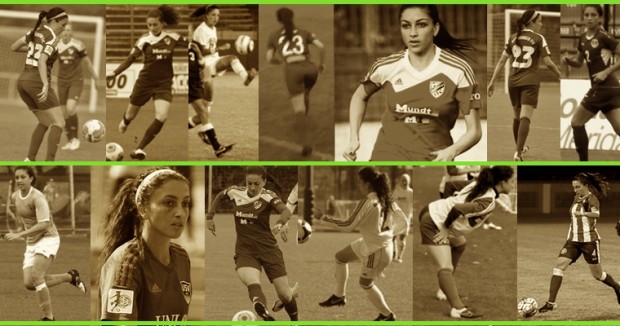 The Solution
Sport Botanics is a green solution to a long-term problem and need. As a professional athlete, I was showering at least eight times per week and usingcountless amounts of body, hair and skin care products. Sunscreens packed with chemical ingredients, shampoos filled with sodium lauryl sulfate and lotions with hidden PEGs were all in my daily regimen.
Not only did I see the impact of harsh chemicals on my skin, I saw it on my teammates' skin as well. Premature aging from sunscreens that did not protect against the sun's rays, shampoos with harsh sulfates that caused thinning hair and consistent dryness from creams with alcohol as the first ingredient were just a few. My teammates and I were fed up with bad conventional products, but couldn't find anything on the market that was natural and affordable.
After experiencing the body care problems of my friends firsthand, I was concerned and wanted to do something about it. I wanted to make their lives easier byimproving their body care choices. I knew the needs and wants of athletes from long discussions of the benefits they were looking for in products, so it was just a matter of motivation and will on my part to make it happen.
Making a Difference
After researching, I came across a plethora of frightening information. Some included the FDA ban of a mere 11 cosmetic ingredients since 1934, while the EU has prohibited the use of close to 1400. Other data I came across was the severe body effects and skin reactions from common, but harmful ingredients. Needless to say, I had had enough. I immediately had my light bulb moment!
I started scouring the internet for natural recipes, manufacturing and quality ingredients in order to start making my own products at home. After much trial, error and success, I am now working with a scientist from Stanford University with a Masters in Biochemistry. I am so excited about the first product, Defense – a SPF 32 mineral sunscreen with non-nano zinc oxide, 86% organic and all naturalingredients. We have an original formula with SPF 32 and a tinted formula with SPF 31. Later in the year, we will be introducing 2-in-1 hair and body wash, as well as muscle relaxing cream and other products.
Check out the life-changing skin, body and environmental benefits of Sport Botanics products and ingredients:
All of Sport Botanics' products are made with natural, organic, vegan andanimal-friendly ingredients. Some of the favorites are organic sunflower, jojoba and olive oils.
Products are non-comedogenic and fragrance-free.
The active ingredient in Defense Sunscreen is a non-nanoparticle zinc oxide. It does not absorb into the skin and possibly cause hormone disruption or cancer, and is the only FDA-approved sunscreen ingredient for children under 6 months old.
Non-nanoparticle zinc oxide is safe for ocean reefs, is biodegradable and hasbroad spectrum protection against UVA & UVB rays.
Defense Sunscreen is gluten-free, corn-free, soy-free and dairy-free.

The tinted version of Defense Sunscreen uses natural iron oxides to blend in with the skin and create an even glow.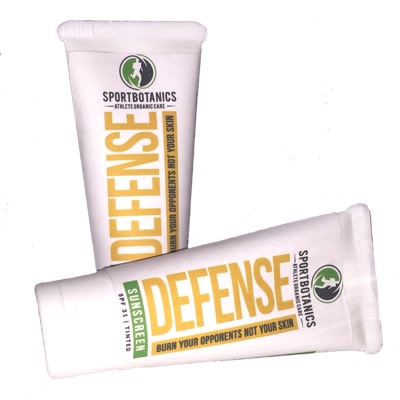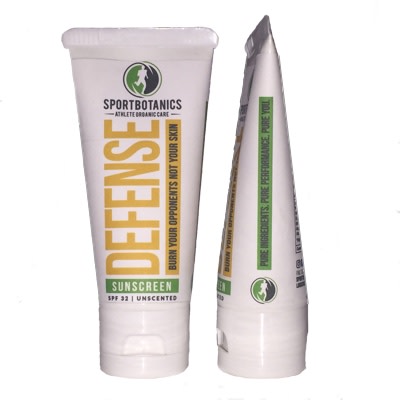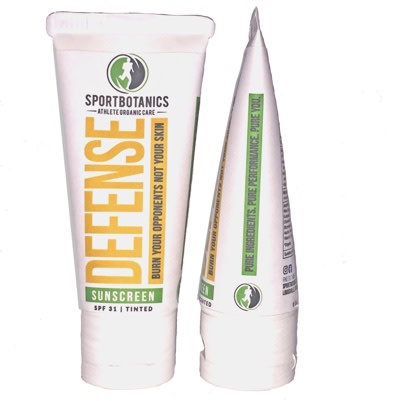 So, why organic in body care? Vast amounts of scientific evidence (and your own common sense) prove organically produced fruits and veggies have higher levels of vitamins and nutrients than conventional ones. If athletes can benefit from extra nourishment with organic food intake, imagine the impact on sports performance through organic skin and body care – substantially less likelihood of rashes, redness, itchiness, flakiness or dryness.
High-performance athletes have so much to worry about – coaches, team tactics, diet, traveling, strength training, school or work and games. The highest priority is to stay fit and healthy for training and games, and when you feel amazing, you perform amazing. When you wash off the sweat and dirt after a game, no residue should be left and your skin and hair should be not dry. When you use sunscreen, it should not feel chalky or wear off after a little sweat. When you need a bit of warming cream to activate your muscles, it should not burn your skin.
By providing athletes with products made from organic, vegan and animal-friendly choices, they not only help themselves, but also can affect a positive change one cosmetic bottle or tube at a time.
Getting the Word Out There
Sport Botanics relies on Instagram, Facebook, the KicksAndChronicles.com blog and newsletters to promote the brand and products. With images, GIFs, videos and blog posts, I plan to build the expand these networks over the next several months.
Having a huge network of professional friends, including athletes, amateur and young players, coaches, trainers and sport associations, allows Sport Botanics to have a direct link to the field, court or track. Preparing media kits and samples is one specific way to have athletes use products, and in return athletes can post images or videos on social media networks to promote Sport Botanics.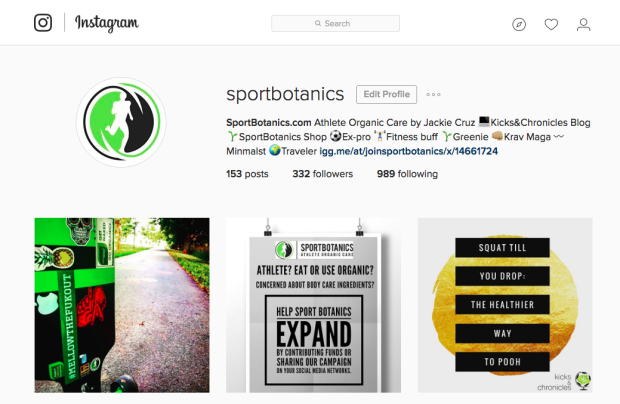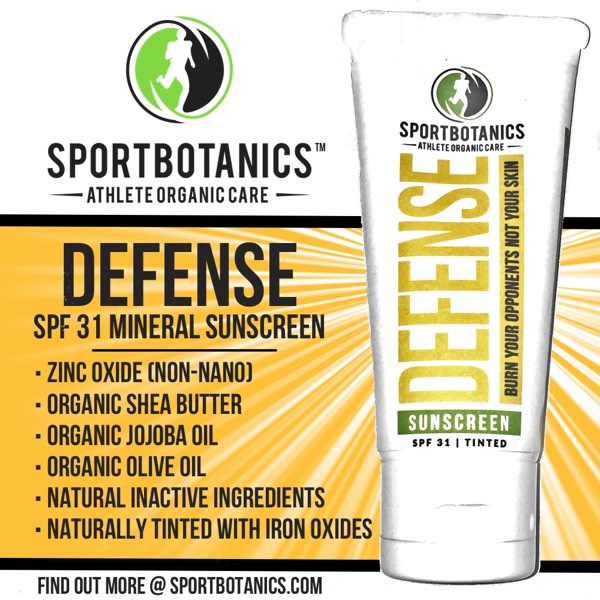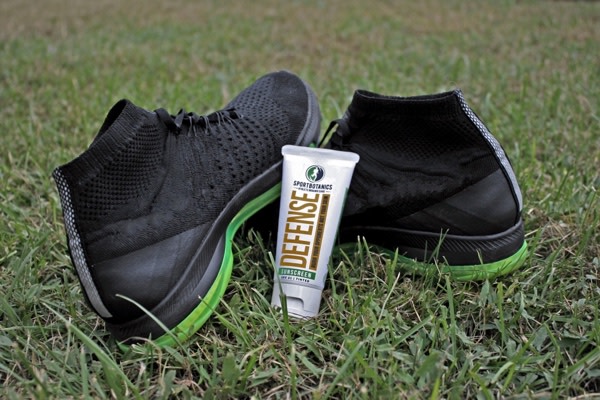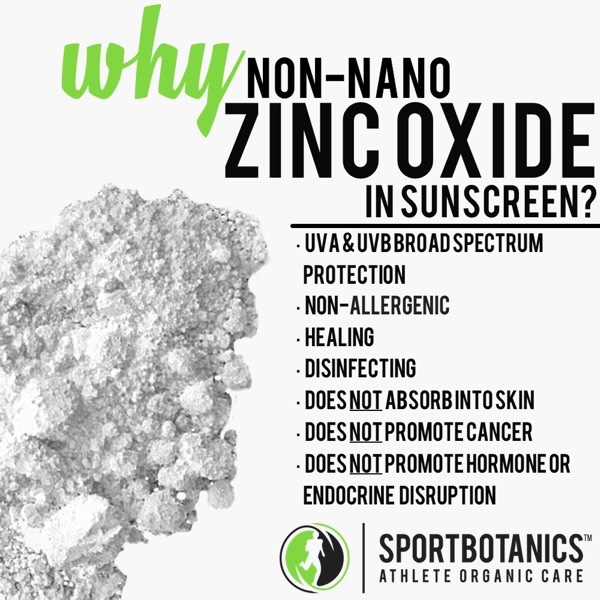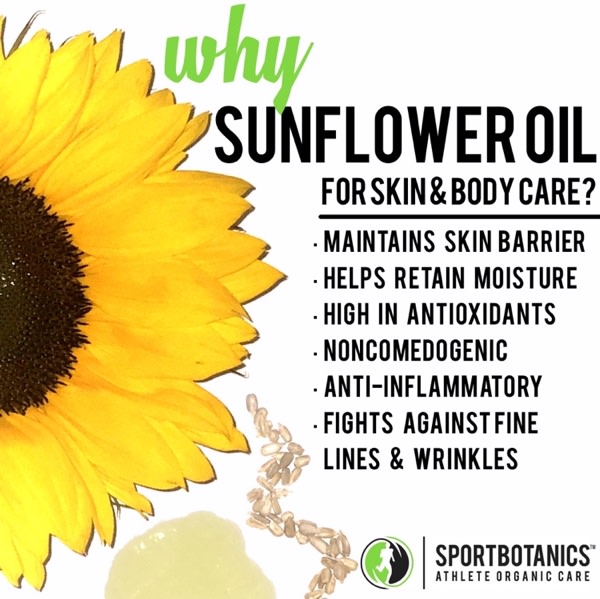 How Do We Sell Our Products?
Shopify makes it easy to manage the Sport Botanics e-commerce store. We send all products to Amazon. After a purchase is made in our store, FBA will handle all packing, storage and shipping to customers . FBA will make it easier to meet the needs of 4 major global markets (USA, Canada, Mexico and Germany).
Examining major global brands like Nike and Under Armour, we want to follow suit and create products that not only appeal to athletes, but also the athlete in you. Everyone benefits from great body and skin care.
Perks
Here are the gifts you can receive:
All contributions – your name on the contributor list permanently on the e-commerce shop
$15 contribution – 10% off products for 1 year
$25 contribution – 1 full-size product and 1 travel size product and 10% off products for 1 year
$50 contribution – 2 full-size products and 15% off products for 1 year
$100 contribution – 5 full-size products & 15% off products for 1 year
$250 contribution – 10 full-size products, 15% off products for 1 year & 1 of all future released products through 2017
$500 contribution – 20 full-size products, 25% off products for 2 years & 1 of all future released products through 2017
Contribute Towards a Better Future
I have a deep passion and relentless motivation to change athlete perspectives on body care. My promise to athletes, contributors, consumers and myself is that I will do everything in my power to make a difference in athletes' lives. I will research, investigate, read, question, create, write, learn and build anything that will help Sport Botanics have a positive impact.
Hopefully, I have sparked your interest toward providing organic, vegan and animal-friendly products to athletes. Your gift to Sport Botanics would support efforts to accomplish goals of more inventory, manufacturing and marketing in order to improve athletes' lives and to bring greater change to the cosmetic industry.