iCrowdNewswire - Aug 30, 2016
Bring back Crane's!
Help bring back Crane's to MapSo in an even bigger & better way to feed our underserved market!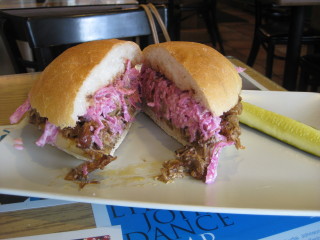 Help us bring back Crane's to Maplewood ! Same great food but added features such as dinners delivered, Brunch, weekend BYOB dinners and more!
Short Summary
Hi everyone! We (Steve Crane and Dan Dandino) have heard from community members how much you all feel the void left by the closing of Highland Place/Crane's. And, we have really missed the opportunity to feed you all! As residents of Maplewood, we know our community is underserved in foodservice and there is no place like the old Crane's. But, that is about to change! You have the opportunity to help us get Crane's back up and running better than ever. We are working to bring Crane's back to the community where we will be serving all the classics you loved PLUS new offerings such as:
Healthy, affordable and delicious family-style dinner dinners delivered to your home
BYOB dine-in at our location on the weekends.
Saturday and Sunday brunch dine-in and delivered.
What We Need & What You Get
We are seeking to raise 20K but it will obviously take more than that so please support us all that you can (and spread the word)!
Based on your contribution, you will receive all kinds of goodies from a t-shirt, to a choice of a monthly gift cards good for a Dinner Delivered, Cheese Platters or $40.00 purchases in store from 1 to 10 months.
Go even bigger and we'll include the same as above plus a special chef's tasting dinner for 4 or 8 or we'll close the restaurant for a private party for 20!
The Impact
Your support large or small will give our community more and better food options:
We are committed to providing family-friendly dining and delivery alternatives!
We will be brining brunch to the community with both dine-in and delivery options!
We will be creating a fun and unique BYOB dining option that captures all the greatness of the old Crane's with new and exciting twists!
Risks & Challenges
We think we have this pretty much in the bag. Your help will allow us to do it bigger and better!
Steve and Dan are committed to making this happen – whatever it takes!
By offering high quality food and service, we are confident that the surrounding community will support us beyond what we need to flourish.
Other Ways You Can Help
If you can't contribute that doesn't mean you can't help:
Please get the word out and make some noise about our campaign!
Share as much as you can on Facebook or Instagram!
Thank you in advance for all your support in this effort. We look forward to serving this community for years to come and bringing smiles and satisfaction to our old friends and new!