iCrowdNewswire - Aug 29, 2016
Harry's Fine Foods
Looking to our community for help with the final finishes of this neighborhood restaurant
"We seriously love food, people, and we love Capitol Hill." – Julian Hagood. With your help we hope to bring diversity of food, drink, music and a strong sense of community to the neighborhood!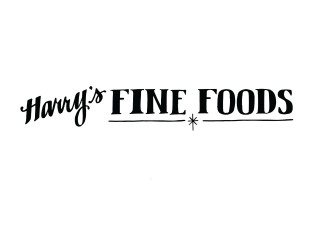 Who We Are
Julian Hagood and Alexa Dallas have a combined 32 years of cooking experience. Both Bay Area natives share a fondness for growers Champagne and gut busting laughter. Their culinary philosophy, focused on excellence and simplicity, is rooted in their mutual love of locally sourced farm fresh foods and artisanal goods.
When Julian realized that his childhood dream of becoming a Mercedes salesman would never come to fruition, he decided to do something easier: open a restaurant! While running a thriving catering company, Julian and Alexa have been diligently working to reinvent a North Capital Hill bodega and bring about the newest incarnation of Harry's Fine Foods. And like most mere mortals, Harry's needs a little help reaching nirvana. That's where y'all come into the picture.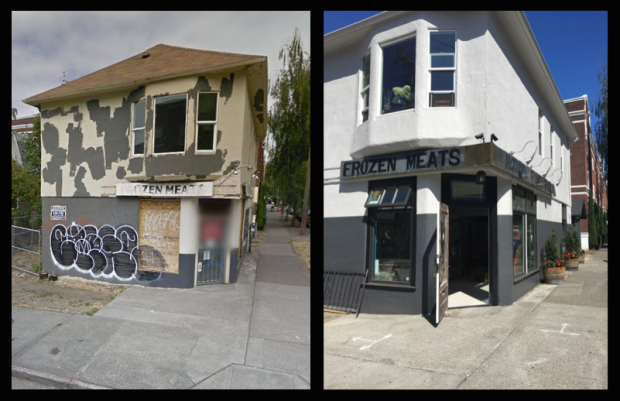 Built in 1910, Harry's Fine Foods 1.0 needed some expensive upgrades – seismic retrofitting and fire proofing, yikes! As a result our budget has been unexpectedly stretched. That's why we are asking our neighbors and friends to help us complete this project so we can open our doors!
What We Need
We are at the stage of hanging drywall, mounting windows, painting, installing tiles, and laying the floors. But when all the paint is dry and the fixtures are hung, the REAL fun begins!
We are still sourcing appliances, table tops, dishes, glassware, pots and pans, a bar top and patio furniture. Your contribution, no matter the size, will help us with the integral final touches!
What's in it for you?
When the doors open (in early Sept.) Harry's 2.0 will cater to all your needs – breakfast and lunch everyday, happy hour and brunch on the weekends. Order up and take a seat at our communal table or enjoy the ambiance on our charming patio. On the go? We've got you. Stop in for a cold brew and grab lunch for work.
Harry's will also have all the essentials for your own pantry: farm fresh eggs, a selection of artisanal breads and cheeses, canned sardines, and unlimited rosé, obviously. Think Parisian starter kit, minus the beret.
Tempted to donate yet?
No? These perks might change your mind!
In addition to becoming our favorite customers, we're offering some fun perks. If you're like us and spend all your money on food and drinks, there's a perk for you. Or if you don't live in Seattle but would like to rock a custom tote bag or drink from a branded Harry's Fine Foods enamel coffee mug, we've got just the perk! Join us for a pilates class or be our guest at the opening party. And if you are feeling generous, we'll cater your next party!
We cannot wait to open and share our love of connecting great people and great food. So hurry up and donate so we can serve you brunch for eternity!