iCrowdNewswire - Aug 29, 2016
Our Childhood Heroes
A new record by Hawk and Dove,
Here we are. Standing at the edge of the precipice, our next record. We've got the songs. We just need you.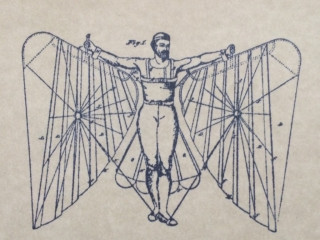 We Are Hawk and Dove.
For seven years we have been playing the kind of haunting, furious, psychedelic music that accompanies your fitful dreams on a humid summer night.
We have recorded demos, an EP and a full-length record. We've toured more than 40 cities and towns, from Massachusetts to Texas to Iowa and back again. Over seven years we have spent more than $50,000 on recordings, touring, duplication, rehearsal space and a short yellow school bus. It has all been worth it.
Now, here we are. Standing at the edge of that precipice, our next record. We've got the songs. We just need you.
A Story About Living and Dying
In his early 40s, Elijah's father was diagnosed with young-onset Parkinson's. Over the last of their time together, Jedd tried a series of cures, from conventional to alternative medicine, to hopeful miracle. Elijah traveled with Jedd through India. He lived with him through the genius and abuse of a German scientist—trying everything geography, medical communities, and the internet had to offer. The hope for a cure did not succeed in distracting them from the depression, memory loss, sleep deprivation, and pain of trying to die with grace, while maintaining hope.
Here in America, we hunger for luxury, ease, and longevity. Yet so often we satisfy that hunger at the expense of other people's lives. How many years do we have a right to live? How much violence does it take to keep ourselves alive and feeling good? What is the physical and psychological toll of that violence? What is it, in this arrangement, that we are so addicted to? We hope this album will be a companion to others who are feeling lost in the adventure of life and death in the Golden Age.
We're Not Just Making a Record.
We're Making a Community.
We believe our music should be heard by listeners around the world, from our local scene to far beyond. It should be recorded with talented professionals, and top-notch equipment that will effectively capture the sounds we create. Yet in today's financial climate—in business, in music, and beyond—it is nearly impossible to do what we are trying to do.
We don't really need another record. What we truly need, and what we have been chasing all these years, is a way to make more art, and more community. To travel and sing and perform, and share more days with more of you. In these [extra]ordinarily perilous times, when even going about our daily business can be rife with violence and fear, we feel a deep need to build. We don't claim to have any answers, but we do believe that participating in a rich dialogue is a necessary part of any attempt to live and die with grace.
Any amount that you give will have a huge impact.
In exchange for your generosity, we are offering a menu of perks. In addition to the items listed, we can offer private performances and various objects and services. If you are interested in an unlisted perk, please reach out. We're ready to get creative!
If you are unable to contribute financially, you can still help us out! Over the course of the next month we will be posting acoustic demo versions of the songs from our upcoming album on Instagram and Facebook. We would be deeply grateful and indebted to you, if you would consider reposting our music, along with a link to the fundraising page and a few words about why your friends should check it out.
Thank You! We love you.
hawk + dove