iCrowdNewswire - Aug 28, 2016
EDC Machining – Tiktakto Spinner
Spin to win with the Tiktakto Spinner!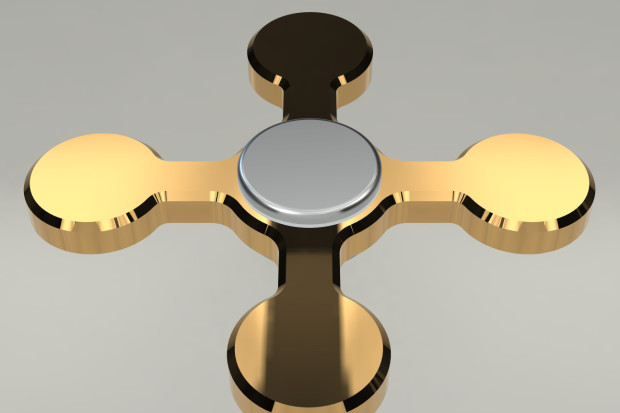 Spinning is a great way to kill off nail-biting habits, ease restlessness, or just simply pass the time. The Tiktakto will be available in Brass, Copper, Stainless Steel, and Bronze. Each model comes paired with a hybrid ceramic bearing and two aluminum endcaps, in multiple anodized colorways. This will be a great item for any gentleman or woman looking to upgrade their everyday carry with a spinnable fidget toy!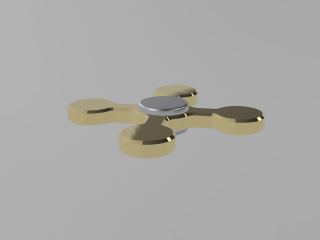 Spinners/Fidgets
Keep envisioning X's and O's? Want to get 3 in a row? Bored of twiddling your thumbs? Pre-order the Tiktakto from EDC Machining!
Quit bad habits!
Pass time and look at pretty colors!
Upgrade to a true gentleman/woman's pocket carry tool!
The Tiktakto design was inspired by the idea of things just lining up in life. Get 3 in a row!
What We Need & What You Get
We need capital to fund tooling and materials to get you the cheapest precious metal spinner to date!
For backing the project, you will receive a Tiktakto spinner in your choice of Brass, Copper, Stainless Steel, or Bronze, complete with hybrid ceramic bearing and custom anodized aluminum endcaps!
Risks & Challenges
We currently run the risk of not meeting our goal and being out the setup and materials for the prototype units currently being created. We need to receive enough orders to meet our funding goal and break even, creating a great spinner and delivering it to you, the customer.
Other Ways You Can Help
Some people just can't contribute, but that doesn't mean they can't help:
Share this campaign with your friends!
Like @edc_machining on instagram!